MWM – Skewered Garlic Mushrooms
Digging around in the vault, I came across this recipe from last year and decided to share it with you again, this time for Mouth Watering Mondays!! MWM – Skewered Garlic Mushrooms has been a big hit on our site. They are a delectable side dish that goes wonderfully with any BBQ dinner. Mmmm, think of a big juicy steak with these!!
I love anything on a stick, escpecially when it comes to barbecuing. It is so much easier and the presentation is fun!! When you are already out there grilling up the meat, adding in the vegetables is simple. Just a few skeweres to wash or if you prefer wooden ones then no dishes at all. Mushrooms done on the BBQ this way, remain juicy and intensely flavorful. They are run through a quick marinade so that they sop up some of the gorgeous flavors. Then basted while they are grilling and you will have a fantastic result everytime.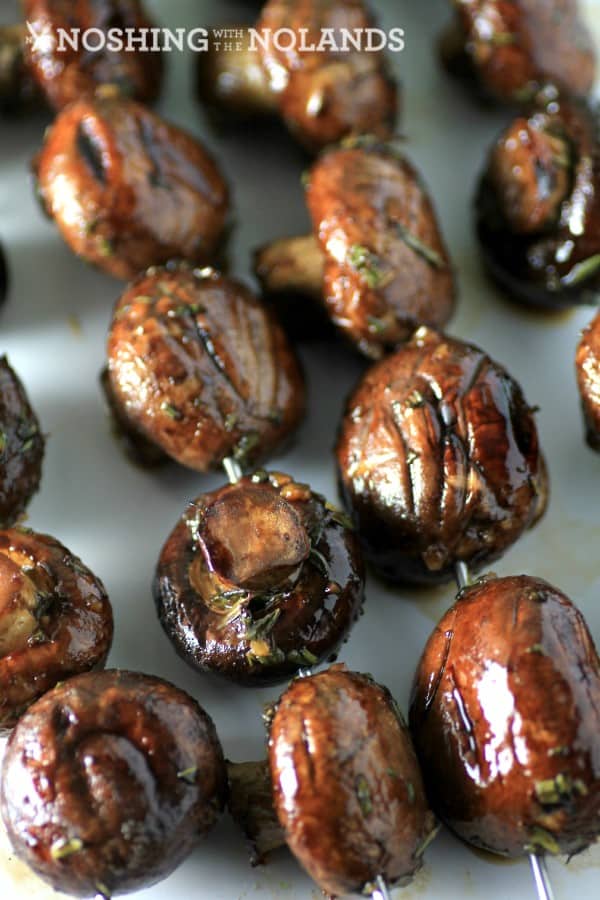 These mushrooms turned out to be delcious with their deep mahogany colour and wonderful earthy flavor. Balsamic reduction works amazing with these mushrooms. Have you ever tried a balsamic reduction? It is balsamic vinegar that has been reduced to a syrup and it becomes sweet and rich, really truly scrumptious. It still has some of it's acidicty but it is completely changed. You can find inexpensive reductions or quite expensive ones.
Along with the basalmic reduction come fresh herbs and lots of garlic to make the mushrooms a show stopper of a side dish.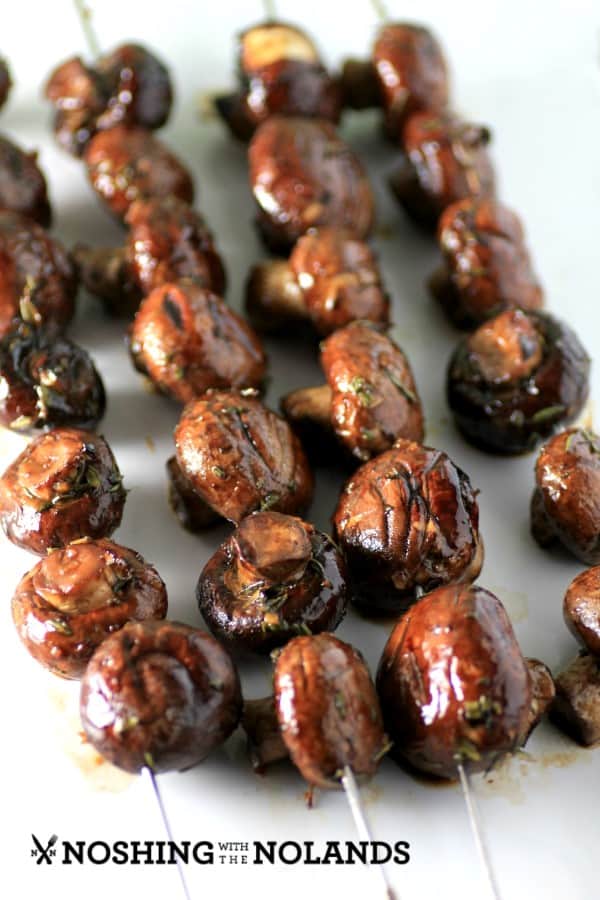 Come over to the original post to see the RECIPE and more. This is a great fall BBQ side, besides steak these would go well as an appetizer or with chicken or pork. Grab some mushrooms and get them on the barbie today!!