Still enjoying BBQing and want a great side for steak or beef or to have on their own? Try these Skewered Garlic Mushrooms!! Steak and mushrooms are a great pairing and are perfect for fall too! Skewered Garlic Mushrooms have all the flavor you want for a gorgeous dinner. They are also easy and very attractive for entertaining. Your family and company will be awed by their gorgeous mahogany color.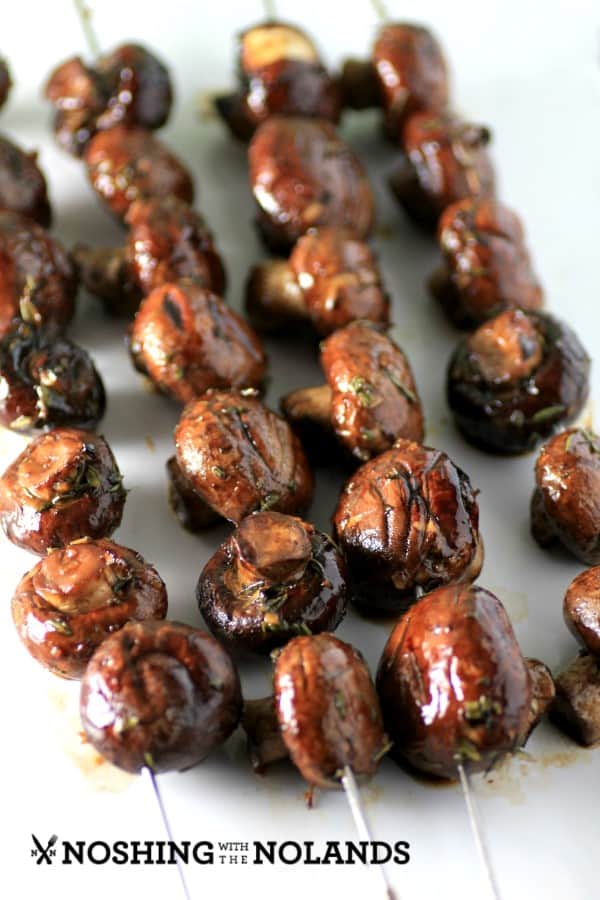 Lots of garlic and fresh herbs are the key for these stunning mushrooms, plus a good balsamic reduction adds the right sweetness and the stunning color. BBQing them maintains their natural juiciness. These cremini mushrooms, which are an immature form of their mature parents the portobello, offer a slightly fuller flavor than white mushrooms.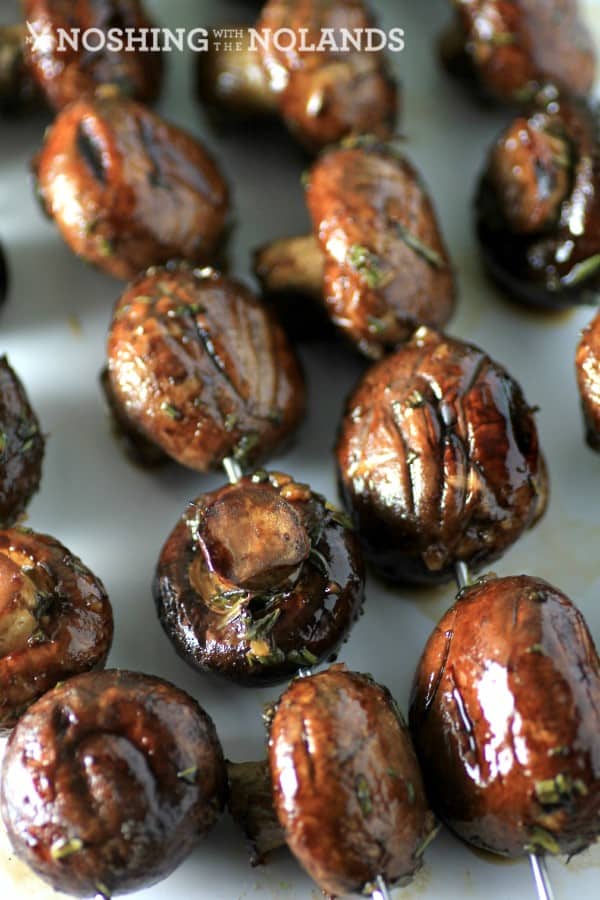 These are so easy and take just 10-15 min. to marinate and then another 10 min. on the BBQ!!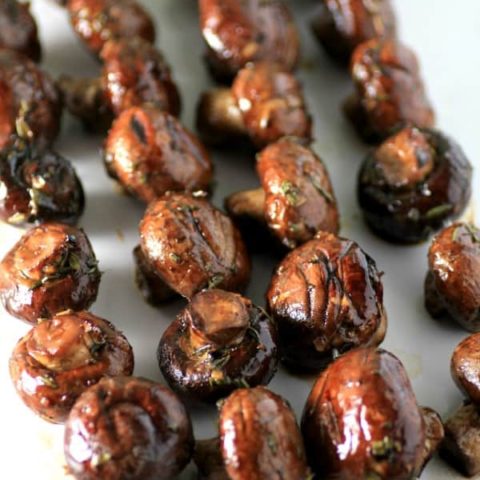 Skewered Garlic Mushrooms
Yield: 4-6 servings
Prep Time: 20 minutes
Cook Time: 10 minutes
Total Time: 30 minutes
An easy BBQ side dish of skewered mushrooms heightened with garlic and herbs.
Ingredients
1 Tbps. red wine vinegar
1/4 cup balsamic reduction
2 Tbsp. olive oil
3 cloves garlic, minced
2 tsp. each fresh rosemary and thyme, minced
Kosher salt and fresh black pepper, to taste.
1 lb. cremini mushrooms
Instructions
Lightly grease your BBQ. In a bowl mix together the red wine vinegar, balsamic reduction, olive oil, garlic, herbs and salt and pepper. Marinate mushrooms in this mixture for 10 - 15 min.
Thread mushrooms onto skewers and BBQ on medium heat for 5 min. per side for a total of 10 min. Brush with residual marinade while BBQing.