MWM – Three Ingredient Pork Chops
I dug back further into the vault for this recipe to share again with you today for Mouth Watering Mondays. MWM – Three Ingredient Pork Chops is the easiest of dinners to make and a great fall meal to enjoy.
It is actually so easy Amber, our daughter has made it for us a few times. She likes to be in the kitchen on occasion and this is a recipe a tween or teen can easily handle. Sit back and relax and let them cook for you for a change.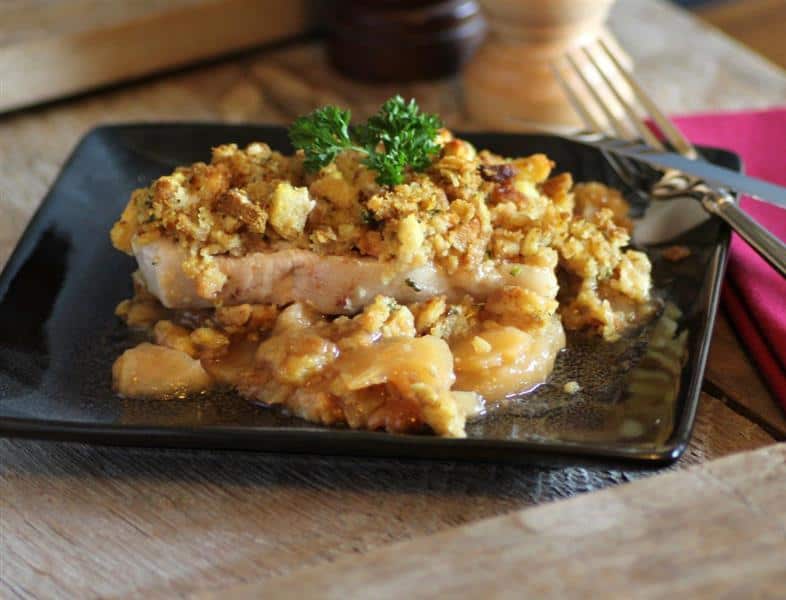 I love the flavor of apple and pork together, so perfect for fall. Pork marries so well with apples, I adore the sweet and salty flavors that are together in this dish. The stuffing is so easy too and yes, not the most gourmet for sure, but we are talking about whipping up a meal in about 10 min.
Enjoy sitting back and relaxing after a hard day's work while this dish bakes and giving your family something they will love and ask for again and again. It is a fabulous meal using only three ingredients. For the full post and recipe come HERE!