I was given the opportunity to try to do some wine making by RJS Craft Winemaking. I have never done anything like this before, so I jumped at the chance to try this. I thought a lovely Pinot Grigrio would be great for summer in something like a Peach Blueberry Sangria. Light and fruity, cold and slightly sweet for a hot summer day. Of course this was planned quite a few months ago but I have to say the entire process was fulfiling and very educational. An adventure into an area of wine that I had never been before.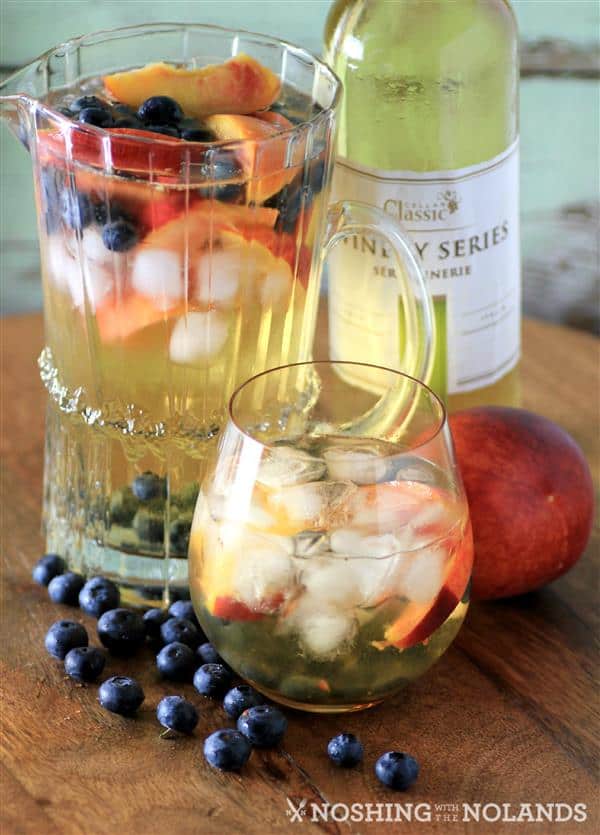 Was the process difficult, NO. The kit comes with full instructions and the store owner where I received all the product was super helpful to myself and an other customer that came in. He answered all my questions in detail and gave me hints and tricks to follow also. The wine making kit is a product that contains premium varietal grape juice and concentrate. You will see in this post the process of wine making is a fun and affordable hobby.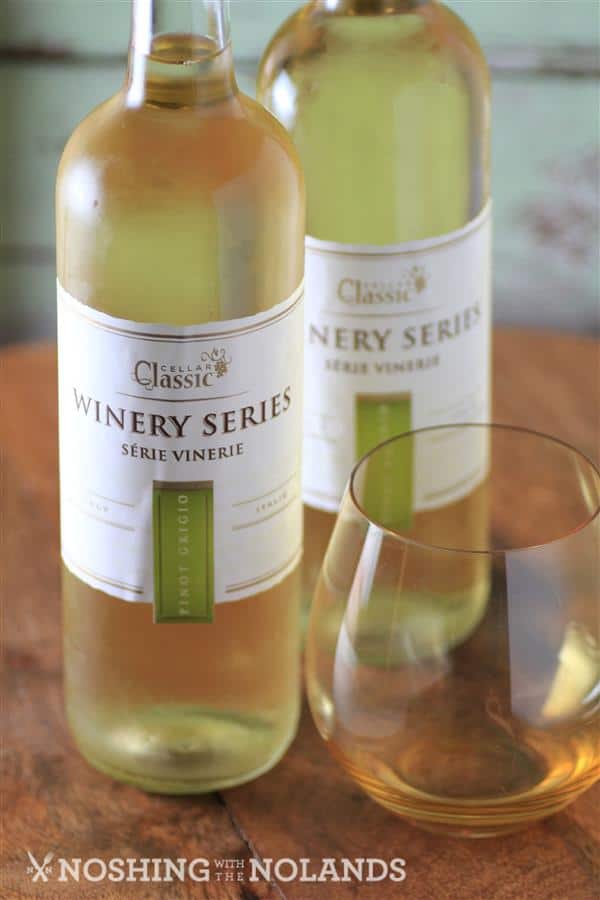 I thought of doing a step by step process with you on my post but pictures of barrels aren't very exciting. The final product chilled and ready to serve is much more appealing. I have tried many homemade wines before but have never made my own as the homemade wine I have tried has been subpar.
I enjoyed tasting the wine and seeing the difference from when we first bottled it until the present time. We had a half bottle of wine leftover from when we bottled and I tried that. It wasn't very sweet and had the typical homemade wine smell but was still good on a hot spring day over ice. I then tried the wine a week later and cracked open a bottle. It tasted sweeter and so much more like pinot grigio. I have then tasted the wine at intervals to the present day (about 7 weeks from bottling), each time it is getting better and better and is now in my opinion just as good as any resonably priced pinot grigio on the market. It has a beautiful fruity aroma, a lovely lemony color typical of pinot grigio. The taste is of fruit, pears and citrus.
This video outlines all that you will need for wine making but your local store will also help to guide you and make the right purchases for what you need.
This second video outlines the step by step process of wine making. The steps are easy and it was a fun thing to do with the whole family. My daughter liked to see the yeast at work!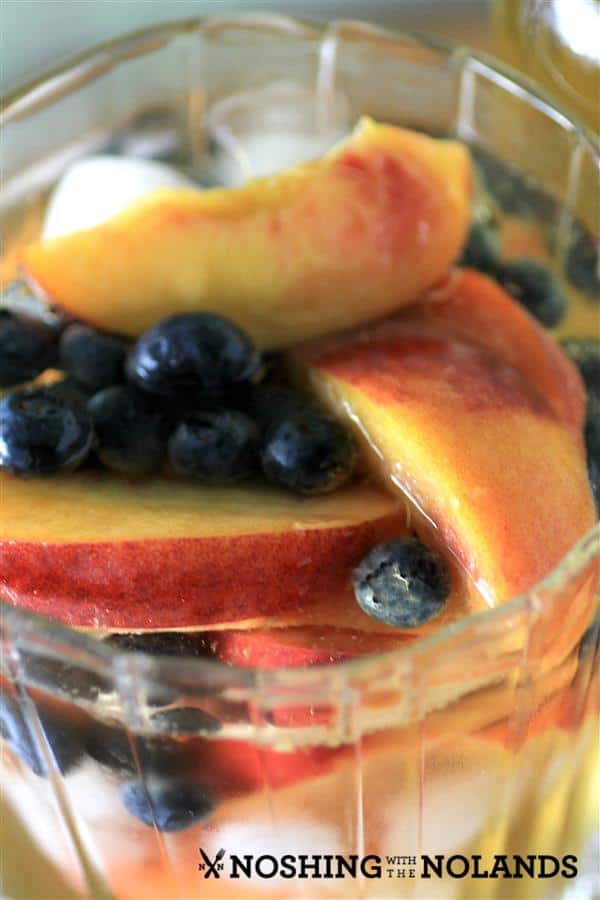 This is a sexy way to serve up your favorite wine, it is so enjoyable and it is loved by everyone for a fun summer cocktail for a BBQ or gathering! Adding in the peaches, blueberries, juice and peach schnapps made this a delicious libation for summer.
Wine making can be a great couple experience or a fun night out with the girls. Take a look at this video to see how easy and enjoyable wine making can be.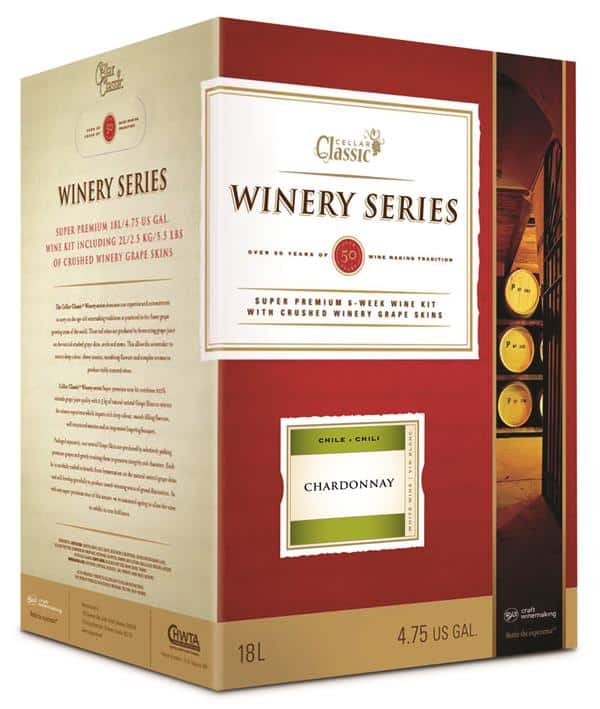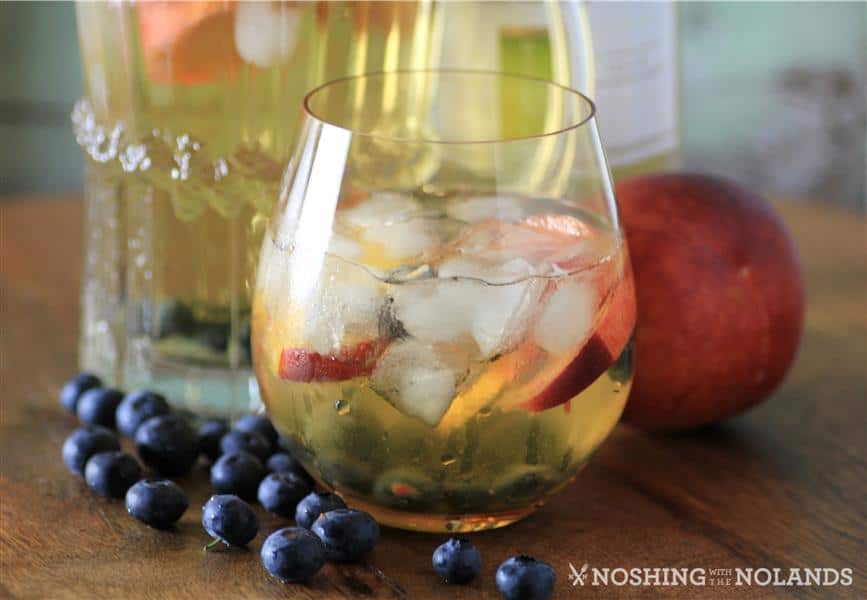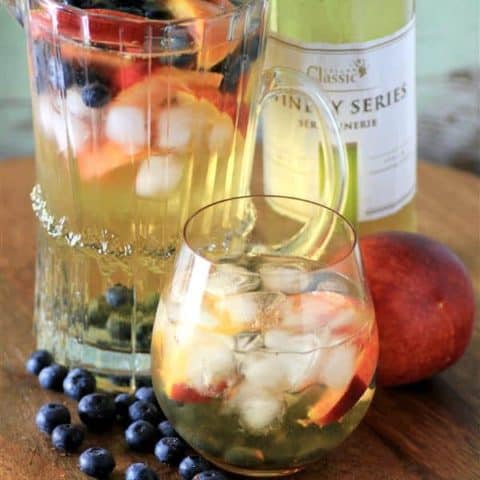 Peach Blueberry Sangria
Yield: 6- 8 servings
Prep Time: 10 minutes
Total Time: 10 minutes
A summer cocktail made with homemade pinot grigio, peaches, blueberry, juice and schnapps.
Ingredients
1 bottle RJS Cellar Classic Pinot Grigio
1/3 cup Peach Schnapps
3/4 cup grape or apple juice
2 ripe peaches, sliced
1/2 cup fresh blueberries
Ice to serve
Instructions
Mix all ingredients together except the ice in a large pitcher or bowl. Let sit for serveral hours. When ready to serve place some of the fruit in a glass, top wth ice and then the wine mixture. Serve immediately.