Frozen Banana Split Dream #Yonanas
I was asked to test drive a new machine called Yonanas and was excited to do so. I was slightly apprehensive at first in learning how the new machine worked but after looking over the directions it took me about a minute to see how this fantastic little machine works. Very few moving parts and so easy a child could use it. I was then even more excited to get this machine rolling. I quickly washed the parts and set it back up again. I had at the ready frozen fruit in the freezer to make a Frozen Banana Split Dream.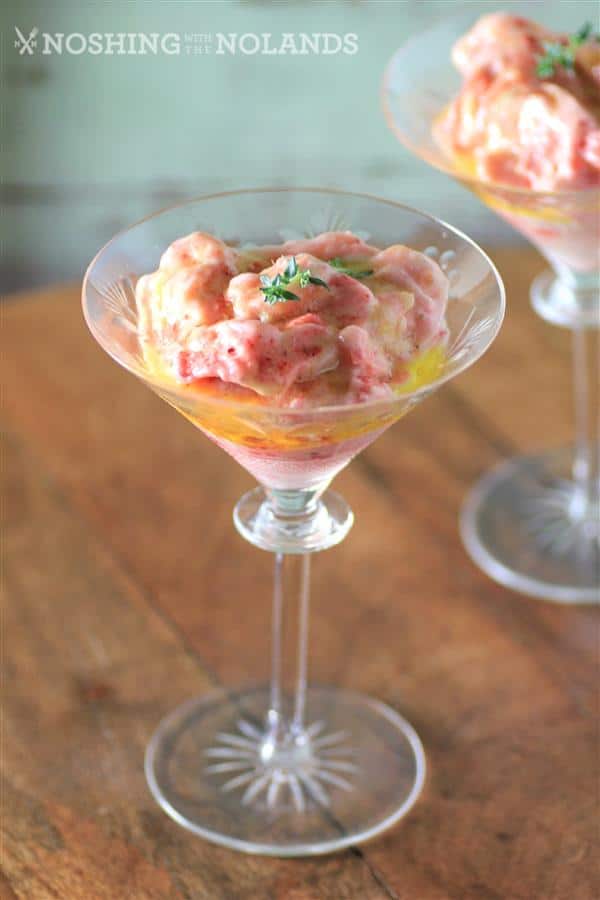 This recipe was very adult but for my daughter I just left out the Creme de Banane liqueur and she adored it. I actually just loaded the freezer with more bananas as she is very excited to come up with recipes on her own.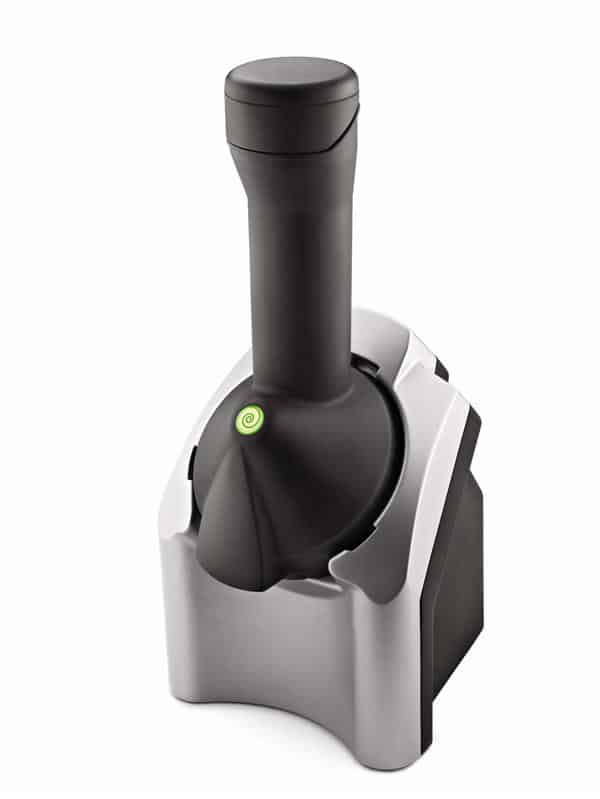 All you need is fresh frozen fruit to make the dreamiest of frozen treats!! So healthy, no sugar, no cream just plain old fruit to make the creamiest of desserts. I could hardly believe it.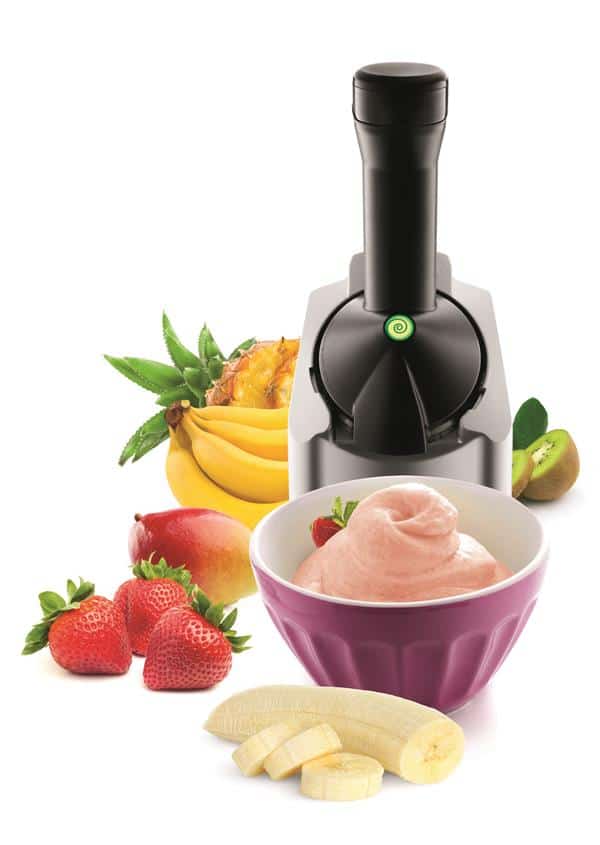 For the Frozen Banana Split Dream I used the traditional ingredients of banana, strawberry and pineapple but the sky's the limit on what you can create and all the different combinations to try.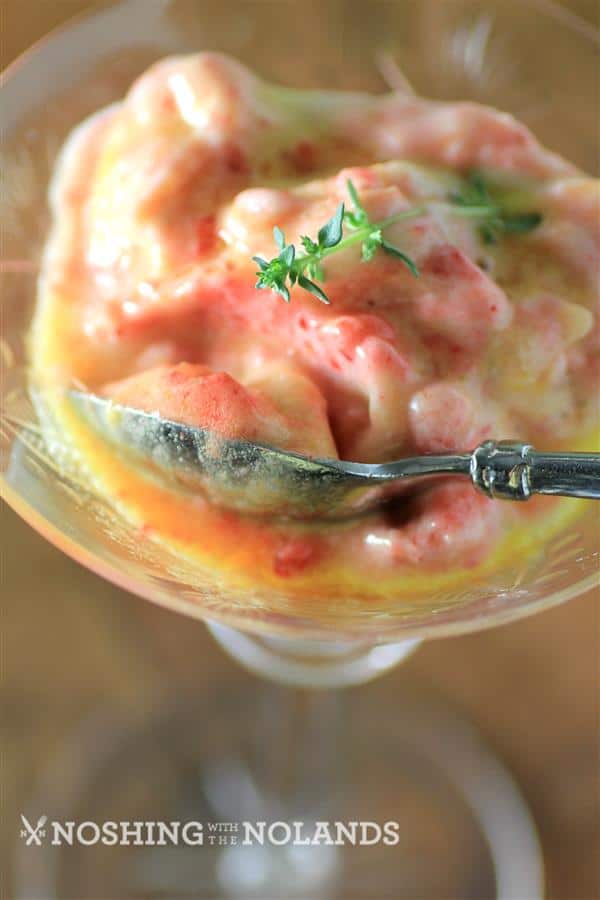 So creamy you would swear there is a milk product in there but there isn't. Completely lactose free, gluten free, and vegan. You will never throw out fruit again. Just pop it into the freezer for your Yonanas dessert maker. Now you have something beside banana bread to make with those cheetah spotted bananas. When they are over ripe like that they are perfect for frozen Yonanas. Pop them peeled into the freezer and you are on your way to your next delicious frozen creation. You can also use other fruit without bananas for a more sorbet like dessert.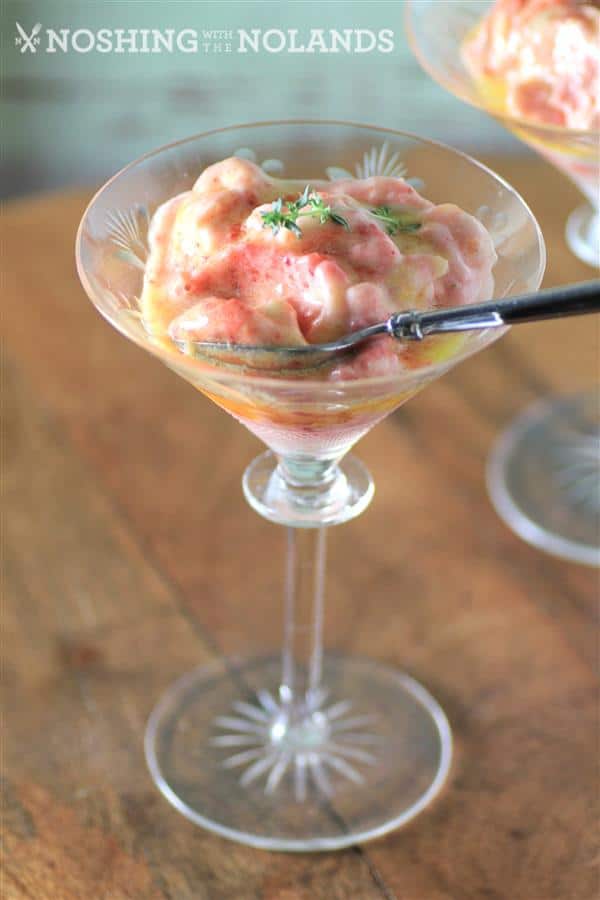 Bananas are a great source of potassium as most of us know but they also provide an all natural energy from three natural sugars: sucrose, fructose and glucose. No other fruit contains more digestible carbohydrates. Bananas contain NO sodium, fat or cholesterol. Bananas are high in fiber and much of its fiber is soluble, the kind that can help lower cholesterol. A 1/2 cup of yonanas is only 100 calories. Add some more fruit, the calories may rise but so does vitamin A, vitamin C, calcium, iron, thiamin, riboflavin, niacin, pantothenic acid, vitamin B6, potassium, phosphorus, magnesium, zinc, copper, and even protein.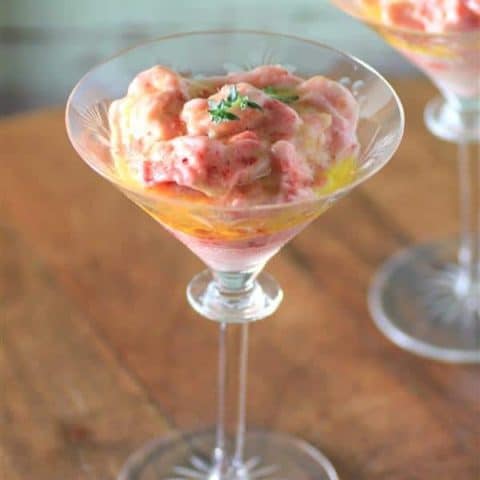 Frozen Banana Split Dream #Yonanas
Yield: 2 servings
Prep Time: 5 minutes
Total Time: 5 minutes
All the traditional flavors of a banana split, pineapple, strawberry and bananas are whirled up into a frozen dream and then topped with Creme de Banane liqueur.
Ingredients
1 frozen banana
1/2 cup frozen sliced strawberries
1/2 cup frozen diced pineapple
1 tsp - 1 Tbsp Creme de Banane liqueur
Instructions
Follow the instructions on the Yonanas machine, lightly mix ingredients leaving still a lot of the three ingredients separate. Place in a serving glass and top with Creme de Banane liqueur if desired. Serve immediately.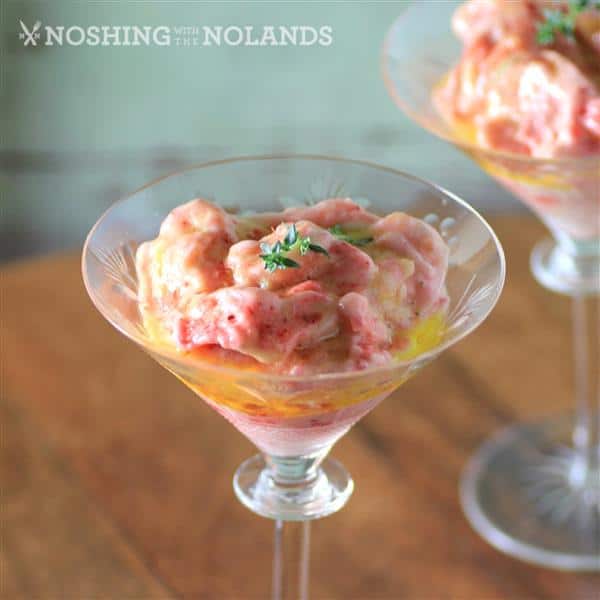 Giveaway
I am so excited to share with you this wonderful giveaway. We are giving away THREE Yonana's machines to Canadian residents. The giveaway runs from 12:00am July 15 until August 4th at 12:00am. There are lot of ways to enter but the coolest is to come up with your own Yonana's recipe. The top recipes will be featured on Yonanas social media accounts. Have fun with this, be creative and GOOD LUCK everyone!!
Three random winners will be chosen and contacted by email. The winners have 48 hours to answer of a new winner will be selected.