Summer Veggie Wife Saver
Need a brunch idea for the summer months? Why leave a wife saver for only Christmas morning. We need help all through the year!! So I thought that a Summer Veggie Wife Saver would be a great idea not only for time saving but to showcase some great fresh produce at this time of year!!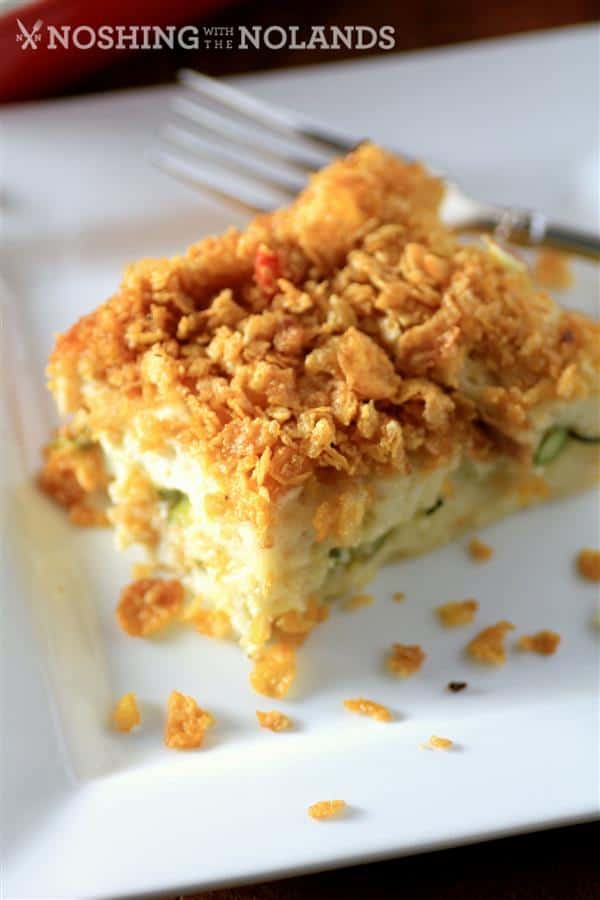 Instead of the usual cheddar cheese and back bacon or ham I lightened up this recipe for summer using a herbed havarti and in place of the meat, garden fresh vegetables. I left in the wonderful corn flake topping as that I think is a must!!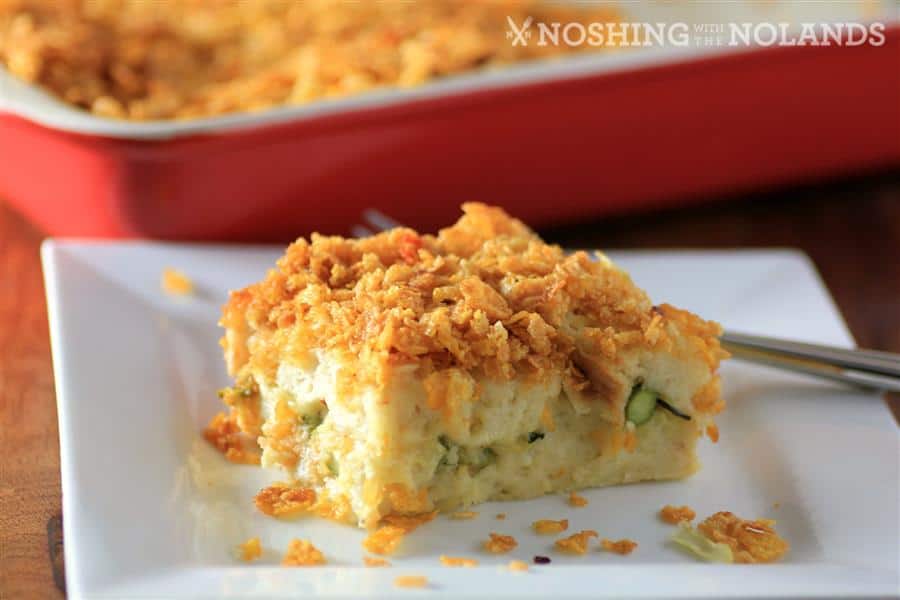 This is such an easy dish to make and really is a time saver. We served this when we had company in town for brunch. It was gobbled down. I liked the veggies and havarti even more than the traditional recipe.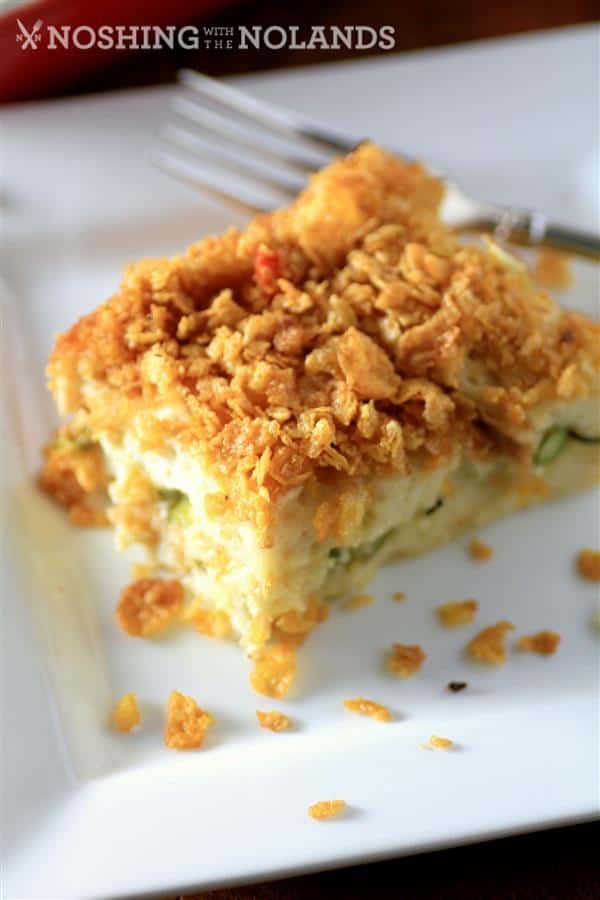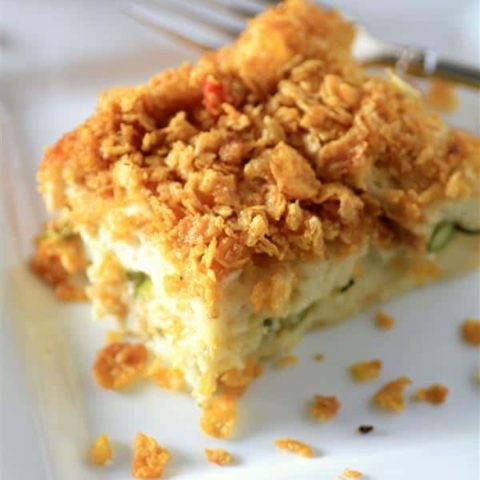 Summer Veggie Wife Saver
Yield: 6-8 servings
Prep Time: 20 minutes
Cook Time: 1 hour 10 minutes
Total Time: 1 hour 30 minutes
This Summer Veggie Wife Saver is a great recipe to enjoy all the delicious vegetables in the summertime. It makes a great vegetarian main or can be accompanied with bacon, sausage, or whatever you enjoy!
Ingredients
16 slices of good quality bread
165 gm. package of sliced herbed havarti (approx. 6 large slices)
1 large zucchini, sliced thinly on the diagonal
10 asparagus spears, diced
1 Tbsp. olive oil
6 eggs
Salt and pepper to taste
1/4 cup finely minced onion
1/4 cup red pepper, diced
1 tsp. Dijon mustard
2 tsp. Worcestershire sauce
3 cups whole milk
4 dashes Tabasco sauce
1/2 cup butter, melted
Corn Flakes, crushed slightly and enough to cover the top of the dish
Instructions
Butter a large 9x13" pan adn set aside. In a large skillet with the olive oil and over medium heat, saute the zucchini and asparagus until tender crisp. Season with salt and pepper. Set aside.
Place 8 slices of bread at the bottom of the dish, covering as much space as possible. Add the sauteed vegetables in a layer. Top wth the havarti cheese. Cover with the rest of the bread.
Whisk together the eggs, salt and pepper. Add the mustard, onion, red pepper, worchestershire sauce, Tabasco and milk. Pour over the bread. Cover and refrigerate overnight.
In the morning, preheat the oven to 350 F. Top the casserole with corn flakes and pour on the melted butter. Bake uncovered for 1 hour.
Nutrition Information:
Yield: 8
Serving Size: 1
Amount Per Serving:
Calories: 274
Total Fat: 21g
Saturated Fat: 11g
Trans Fat: 0g
Unsaturated Fat: 8g
Cholesterol: 182mg
Sodium: 327mg
Carbohydrates: 12g
Fiber: 1g
Sugar: 7g
Protein: 10g
Recipe calculation was provided by Nutritionix and is an estimation only. If you need nutritional calculations for medical reasons, please use a source that you trust.