I am doing a post for you today with Hershey's Chipits and it is Seven Layer Bars. I love chipits and always, always have some on hand. I actually have a tub in the freezer with different packages of various amount of Chipits at the ready for any recipe. For the holidays they are used a lot!! So many of the recipes I love have chipits of one flavor or another in them. There is nothing better than doing a brownie and then adding in chipits for that extra punch of chocolate flavor. They melt easily in the microwave and are convenient to use right out of the bag. They are used lots for dipping and drizzling to give my holiday treats that extra little umph!! I just used their semi sweet Chipits to dip these Holiday Chocolate Dipped Shortbread.
When I was asked by Hershey's to create a post I wanted to try something I hadn't before. Something yummy and new for us that used more than one kind of Chipit. I had tried their butterscotch Chipits in Apple Butterscotch Cookies to rave reviews. I had taken them to our daughter's volleyball game for snack and the girls devoured them. They were pretty awesome and it was the Chipits that made them fantastic.
I started streaming through some old cookbooks and came across these Seven Layer Bars. Hmmm, they looked to easy and so good. They had a whole package of those yummy butterscotch Chipits in them too, so I was sold!!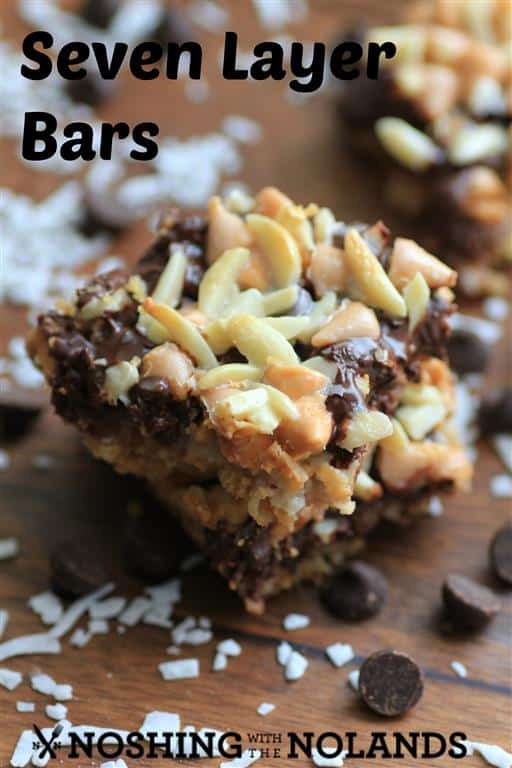 Some people will say, "oh I have seen that recipe before, but I have never made it". Some will say "I make it all the time but use a different nut". Some will just say "pass me that square"!! These turned out ooey gooey yummy delicious and could just be on my "have to make every year now" list!! I love bars for the holidays to be mixed in with my chocolates and cookies. I have not found one that is as easy as this one or that I have liked as much!! Easy Peasy has to be the name of the game for some of your treats and this one wins hands down.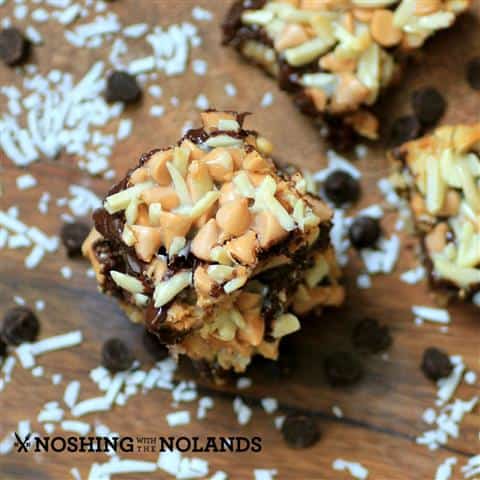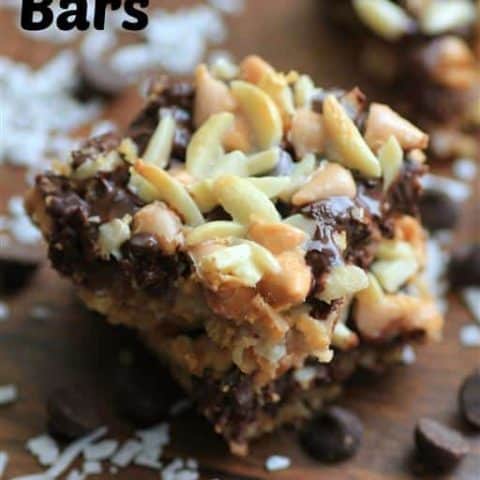 Seven Layer Bars #ChipitsHoliday
Yield: 30 squares
Prep Time: 10 minutes
Cook Time: 20 minutes
Total Time: 30 minutes
An easy and delicious square for the holidays made wonderful butterscotch and chocolate Chipits!
Ingredients
1/2 cup butter, melted
1 1/2 cup graham cracker crumbs
1 cup fancy flake coconut
1 cup Hershey's Semi Sweet Chocolate Chipits
1 pkg. (300 gm.) Hershey's Butterscotch Chipits
1 pkg. (100 gm.) slivered almonds
1 (300 ml.) can Eagle Brand Condensed Milk
Instructions
Mix butter and graham crackers together and pat into a 9 x13" pan. Top with the coconut. Then add the semi sweet Chipits followed by the butterscotch. Sprinkle the almonds overtop. Pour the condensed milk over all. Bake for 20 min. at 350F or until just lightly browned, do not overbake.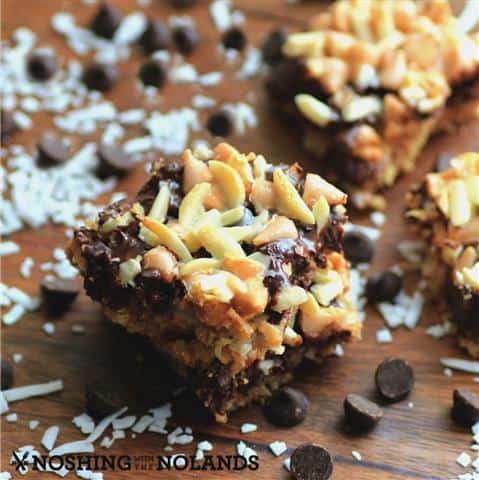 I recieved from Hershey's 20 bags of delicious chipits, enough for my holiday baking and more. I thought I would share this same great prize with you, my readers. It was like I had hit the jackpot when I recieved my box from Hershey's. One lucky winner will get the same.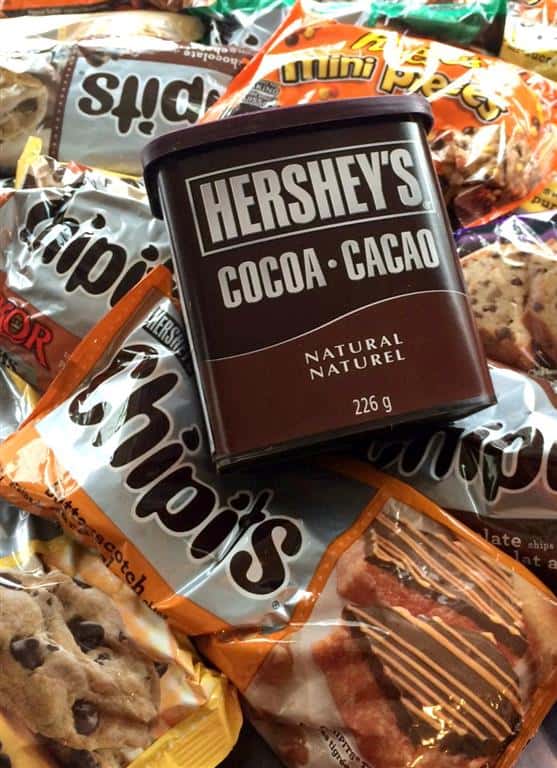 Entries are easy just leave a blog comment below. Open to Canadian residents only. Giveaway closes on December 19th at 9:00am MST. Prize may vary from as shown.
1. Please tell me what you would like to do make with Chipits this holiday season and leave a blog comment below.
Additional enteries
2. Follow me on Pinterest, Facebook or Twitter and leave a SEPARATE comment for each follow. You will get more enteries that way!!