Smoked Salmon Wrapped Dill Chive Potatoes
Are you looking for a little something special to serve over the holidays? I have the perfect appetizer for you as it is not only easy but elegant, Smoked Salmon Wrapped Dill Chive Potatoes. I put these down for my family and we just couldn't stop eating them. The little potatoes are the perfect vessel to wrap the smoked salmon around. Plus they sop up all that wonderfully flavored sour cream. A delicious little bite for the holidays!!
The Little Potato Company have many potatoes to choose from for great holiday entertaining. All of their potatoes are big on nutrition because they are packed full of vitamins, minerals, antioxidants, potassium, and fiber. They are naturally fat-free, cholesterol free and have only 20 calories. Yet, best of all they are big on flavour!! So adding them into everything from appetizers to soups, salads and entrees will get you rave reviews!!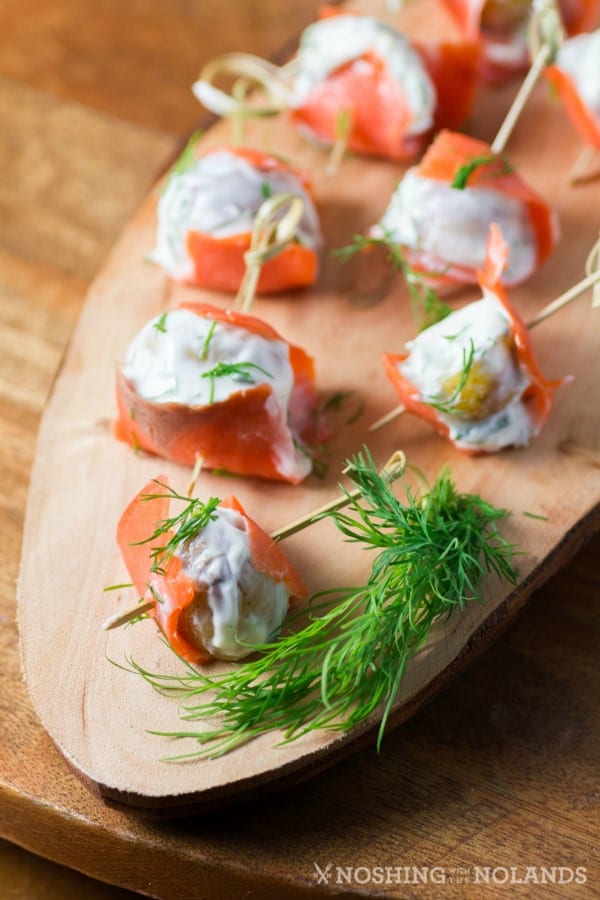 I got this idea for this appetizer from one that I have made so many times years ago. It was layers of phyllo with smoked salmon and a horseradish cream. I opted out of the horseradish but will leave it in the recipe for those who would like to add it. The phyllo is replaced by the gorgeous potatoes which work so fantastically with the salmon!! The perfect little bite!!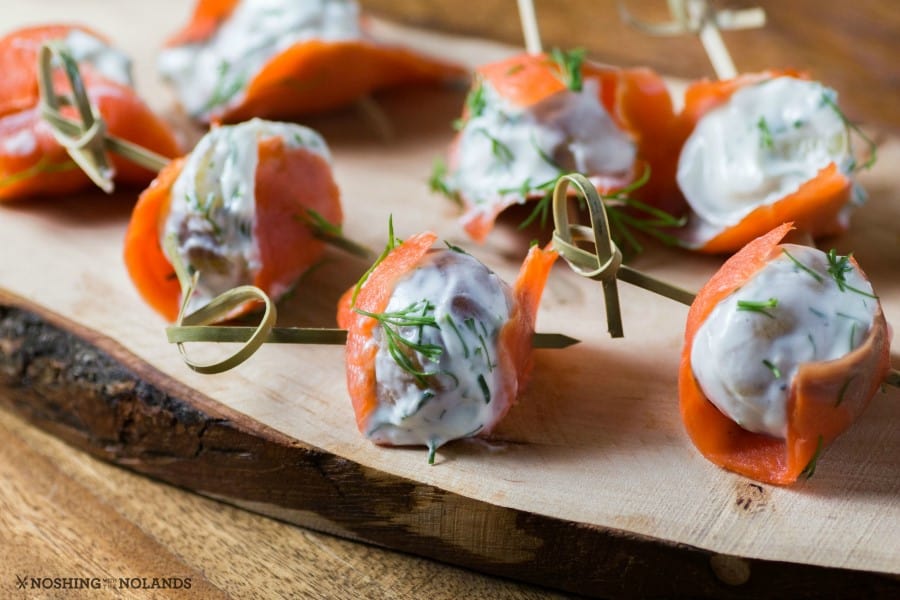 Creamy Chilean Splash Creamer potatoes dunked in a sour cream sauce and wrapped in smoked salmon. They look and sound fancy but are very easy to undertake!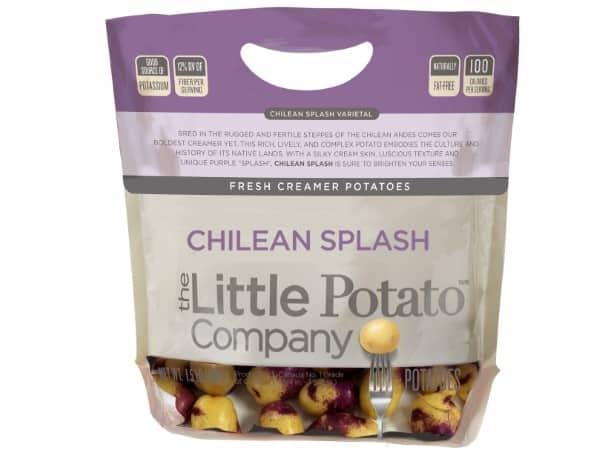 Chilean Splash potatoes are so pretty with the half purple coloured skin. You can't see the divine colouring in this recipe as you can in the Hot German Potato Salad we did last month. Doesn't that look scrumptious!! Whip up a plateful of these, they will be the first appetizer to disappear!!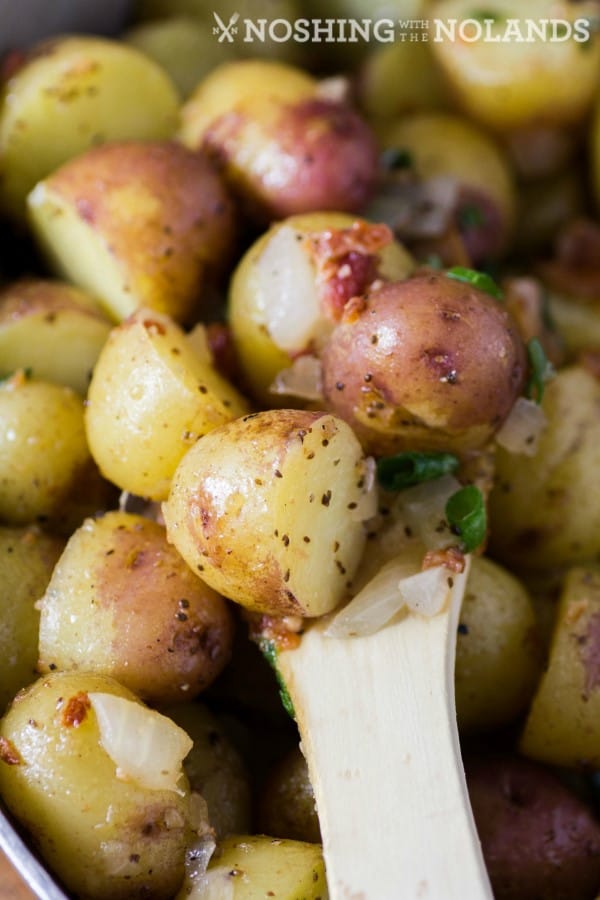 The Recipe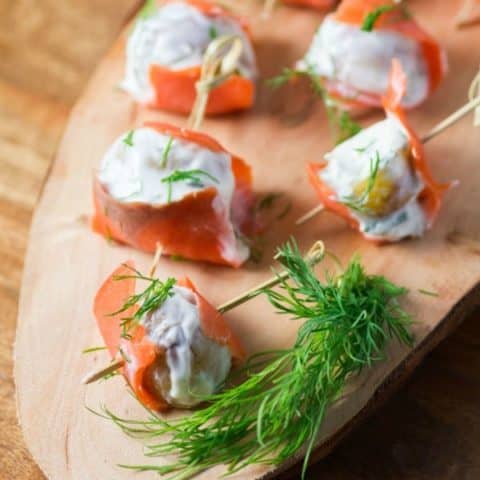 Smoked Salmon Wrapped Dill Chive Potatoes
Yield: 26-30 skewers
Prep Time: 20 minutes
Cook Time: 15 minutes
Total Time: 35 minutes
A gorgeous appetizer that is also very easy, Smoked Salmon Wrapped Dill Chive Potatoes.
Ingredients
1 lb. Chilean Splash Little Potatoes
8 oz. smoked salmon
3/4 cup sour cream
1 Tbsp. each shallots, dill and chives, chopped
1-2 tsp. horseradish, optional
Salt and pepper to taste
Instructions
Cut larger potatoes in half and leave smaller ones whole. Boil for 15 min. in salted water until just tender. Let cool slightly.
Mix together the sour cream, shallots, dill, chives, horseradish (optional) and salt and pepper. Pour over the warm potatoes and stir to combine. Refrigerate until cold. Slice small strips of smoked salmon to wrap around the potatoes and hold together with a skewer. Serve immediately or refrigerate until ready to serve.