Spaghetti with Arugula and Lemon Sauce
Cookbook time again and this is a big hefty one filled with 250 recipes using 67 leafy greens. Everyone should be incorporating more leafy greens into their diet. It is easy with this delicious recipe for Spaghetti with Arugula and Lemon Sauce.
Kale blasted onto the scene with a vengeance and has become a very trendy veggie. It is now cool to eat your greens. That is a good thing!!
The Cookbook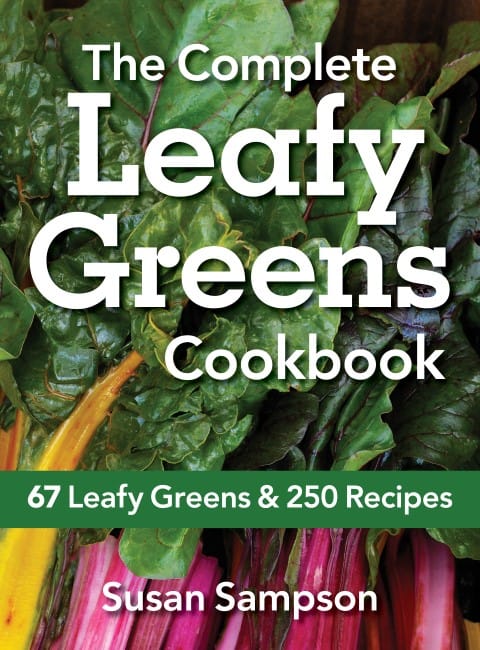 I really wanted to make this recipe but arugula is out of season for us, so a good leafy green substitute is the ever available spinach. This is a fabulous vegetarian meal, just one of so many that looked fantastic to try like, Dandelion Salad with Balsamic Pepper Strawberries, Tuscan Kale Pesto, Pickled Lime Beets and Greens and Fettuccine with Chard and Citrus Cream Sauce to name a few.
The cookbook offers loads of tips and tricks to help you in the kitchen plus factual information about all the leafy greens that are common and exotic. Great notes on how to store, prep, and consume also.
There are many greens that you may not have heard of like the obscure mizuna or purslane and may only be familiar to foragers but more and more greens and vegetables are showing up in our markets or grocery stores. I know that fiddleheads and dandelion greens are more readily available now in our area when they are in season.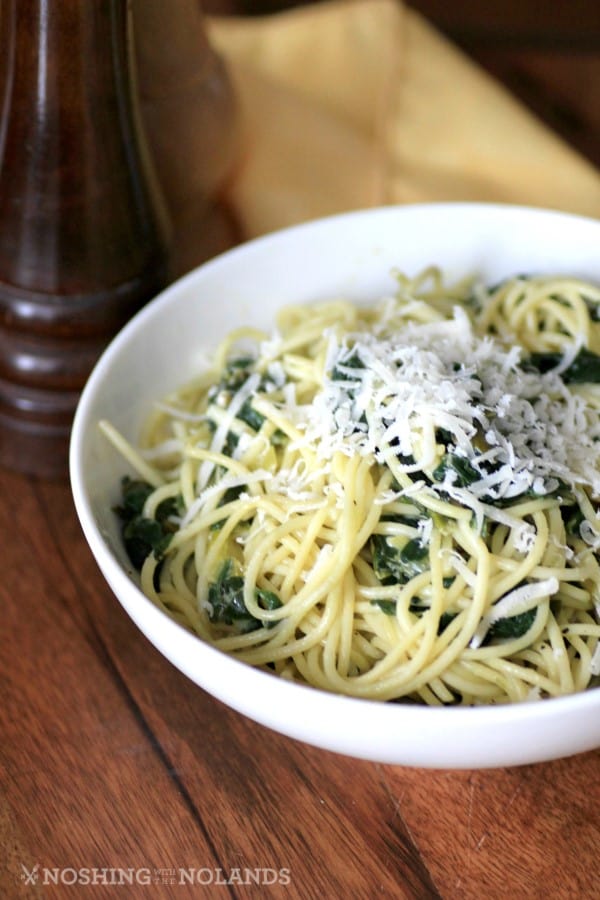 Susan Sampson is the author and lives in her kitchen (I know that feeling). She was born in Budapest and grew up in Toronto's "Goulash Archipelago" and has worked for three decades as a newspaper journalist. She is also a recipe developer, blogger and has written two other cookbooks entitled, Kitchen and Cooking Secrets and 200 Best Canned Fish and Seafood.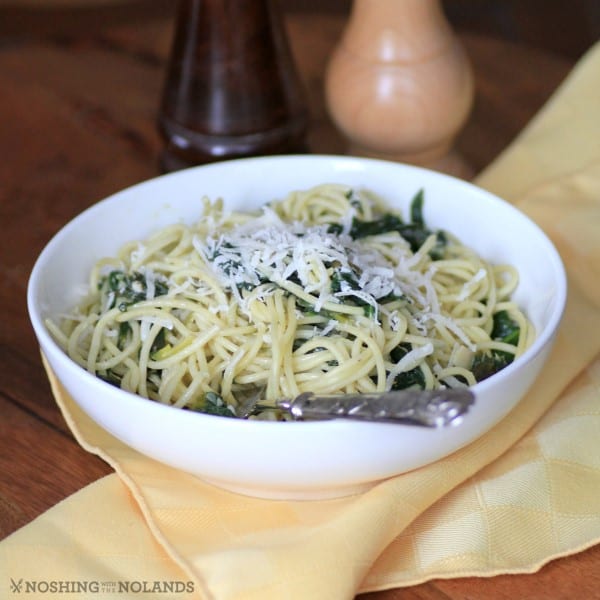 The author writes:
Spaghetti with Arugula and Lemon Sauce
My peppery lemon sauce is luscious over pasta. It's even better with arugula, which adds a pop of color and good nutrients to this dish.
Tips
For the finest minced garlic, push it through a press.
I prefer kosher salt because it tastes better than iodized table salt and (ideally) contains no additives. Table salts and some sea salts contain additives such as iodine compounds (iodides), anti-clumping agents, and even sugar (in the form of dextrose, which is used to stabilize iodine). Although the North American Salt Institute states that kosher salt "contains no additives," some kosher salt brands do contain additives such as anti-clumping agents. If you have concerns, check the label.
If substituting soy milk for the cream, use full-fat unflavored soy milk for the best results. The sauce, however, will be thinner.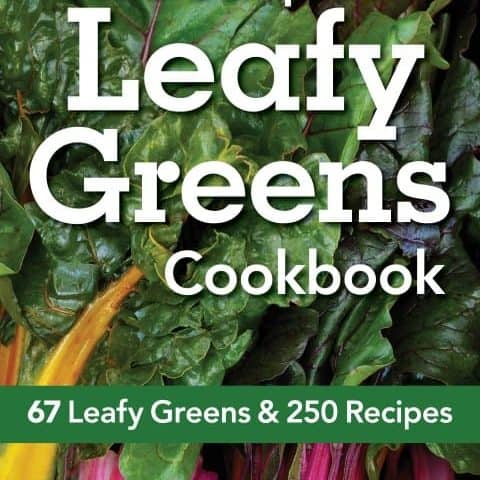 Spaghetti with Arugula and Lemon Sauce
Yield: 4
Prep Time: 15 minutes
Cook Time: 20 minutes
Total Time: 35 minutes
A fresh and lively pasta filled with spicy arugula in a lemon sauce.
Ingredients
12 oz spaghetti 375 g
1 tbsp unsalted butter or non-dairy alternative 15 mL
2 tbsp extra virgin olive oil 30 mL
6 green onions (white and green parts), cut diagonally into 1" (2.5 cm) pieces
1 large clove garlic, minced
2 tsp finely grated lemon zest 10 mL
3 to 4 tbsp freshly squeezed lemon juice 45 to 60 mL
1 tsp kosher or coarse sea salt 5 mL
1⁄4 tsp freshly ground white pepper 1 mL
1⁄3 cup heavy or whipping (35%) cream 75 mL or soy milk
1 bunch arugula or spinach (6 to 8 oz/175 to 250 g), trimmed and finely chopped
1⁄4 cup chopped fresh parsley leaves 60 mL
Instructions
In a large pot of boiling salted water over medium heat, cook spaghetti for 15 minutes or until al dente. Drain, reserving 1⁄2 cup (125 mL) cooking water.
In a large skillet over medium heat, melt butter with oil. Add onions and cook, stirring, for about 1 minute, until softened. Stir in garlic for about 20 seconds. Stir in lemon zest, 2 tbsp (30 mL) lemon juice, salt and pepper. Stir in cream and simmer for about 1 minute, until slightly thickened. Add remaining lemon juice to taste.
Add arugula, then cooked spaghetti. Using tongs, toss until arugula wilts and spaghetti is well coated. If pasta seems dry or difficult to toss evenly with the sauce, loosen the mixture with some or all of the reserved cooking water. Season with salt to taste. Transfer to serving bowls and sprinkle with parsley. Serve immediately.
Nutrition Information:
Yield: 4
Serving Size: 1
Amount Per Serving:
Calories: 264
Total Fat: 11g
Saturated Fat: 3g
Trans Fat: 0g
Unsaturated Fat: 7g
Cholesterol: 8mg
Sodium: 600mg
Carbohydrates: 36g
Fiber: 4g
Sugar: 3g
Protein: 8g
Recipe calculation was provided by Nutritionix and is estimation only. If you need nutritional calculations for medical reasons, please use a source that you trust.
Excerpted from The Complete Leafy Greens Cookbook by Susan Sampson © 2013 Robert Rose Inc. www.robertrose.ca Reprinted with publisher permission.