Three Ingredient Pork Chops
You know those nights during the week when you are standing in the grocery store and can't think of a thing to make. You want something hardy and filling, comforting! It is cold outside and you are craving comfort food but don't have anything left in your tank to pull together a great meal. All you need is three ingredients to grab and you will have dinner on the table in no time with Three Ingredient Pork Chops. Quick, easy and hardy!! Grab some pork chops, apple pie filling and Stove Top Stuffing and you are good to go!! We are not talking a gourmet meal but a quick fix!! Enjoy!!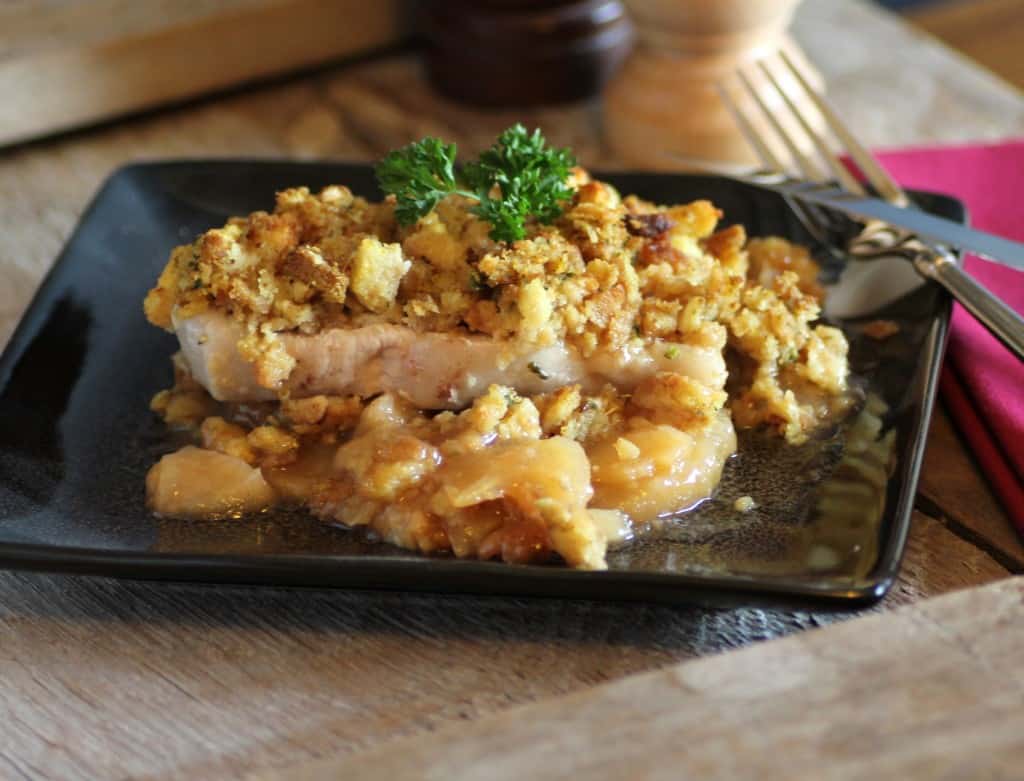 Three Ingredient Pork Chops
A delicious meal pulled together in no time flat!
Ingredients
1 package Stove Top Stuffing
1 19 oz. can apple pie filling
4 large thin pork chops
Salt and pepper
Instructions
Preheat oven to 375F. Make Stove Top Stuffing according to the package.
Spray a 8x11" baking dish with cooking spray. Spread out pie filling. Salt and pepper pork chops and lay on top. Top with stuffing.
Bake for 40 min. covered with tin foil or until pork chops are cooked through. Remove foil for the last 10 min.