Every spring, chefs in North America proudly present recipes with Fiddleheads. And with good reason, these tender delicacies are only available for a short season, for few weeks they are spring fresh (although, if you are lucky you can now get frozen fiddleheads all year round).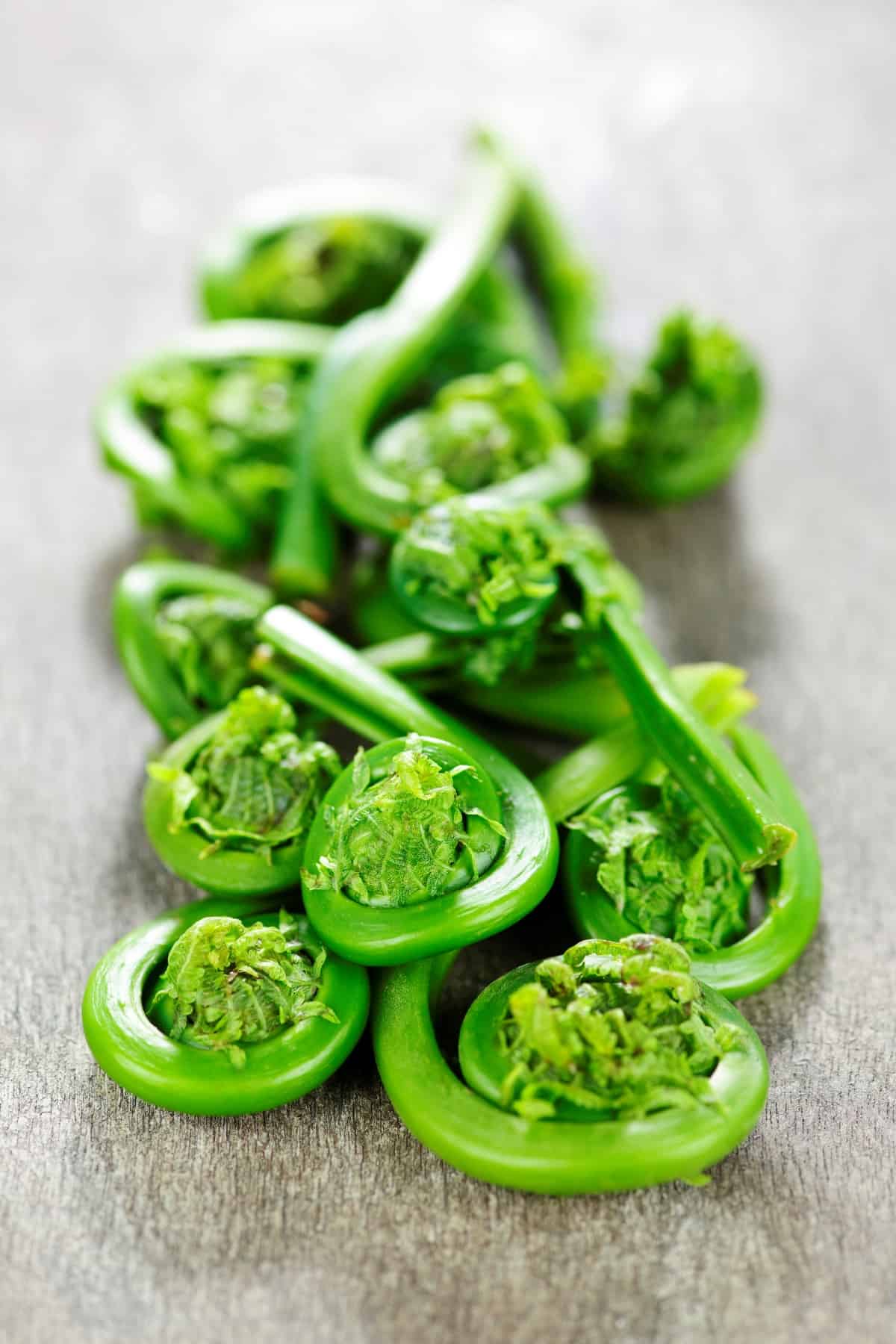 Fiddleheads also called fiddlehead ferns or ostrich ferns. They are the bright green furled-up stage of ostrich fern growth. This occurs when they just start to come up in the spring.
They're very short-lived in the wild. Once the fern starts to unfurl, they're no longer tender and should not be eaten.
You can find harvested fiddlehead ferns in farmer's markets, health food stores, and some specialty grocery stores. They're not inexpensive to buy – but that's largely because of their limited season.
You can find them also in the wild but you should be very cautious because there are a number of lookalike ferns that are toxic. Most ferns go through the fiddlehead stage as part of how they grow. Ostrich ferns are the predominant edible variety in North America.

If you do choose to find them in the wild, be mindful to never pick more than 1/3 in any location. This will allow the patch to regrow the next year.
Make sure the ferns are bright green, still tightly furled (ones that are starting to uncurl are past their prime), and aren't discolored.
They may have brown papery chaff in places but it is easy to remove with your fingers and the fern underneath should be a bright green color.
How do you Eat Fiddleheads?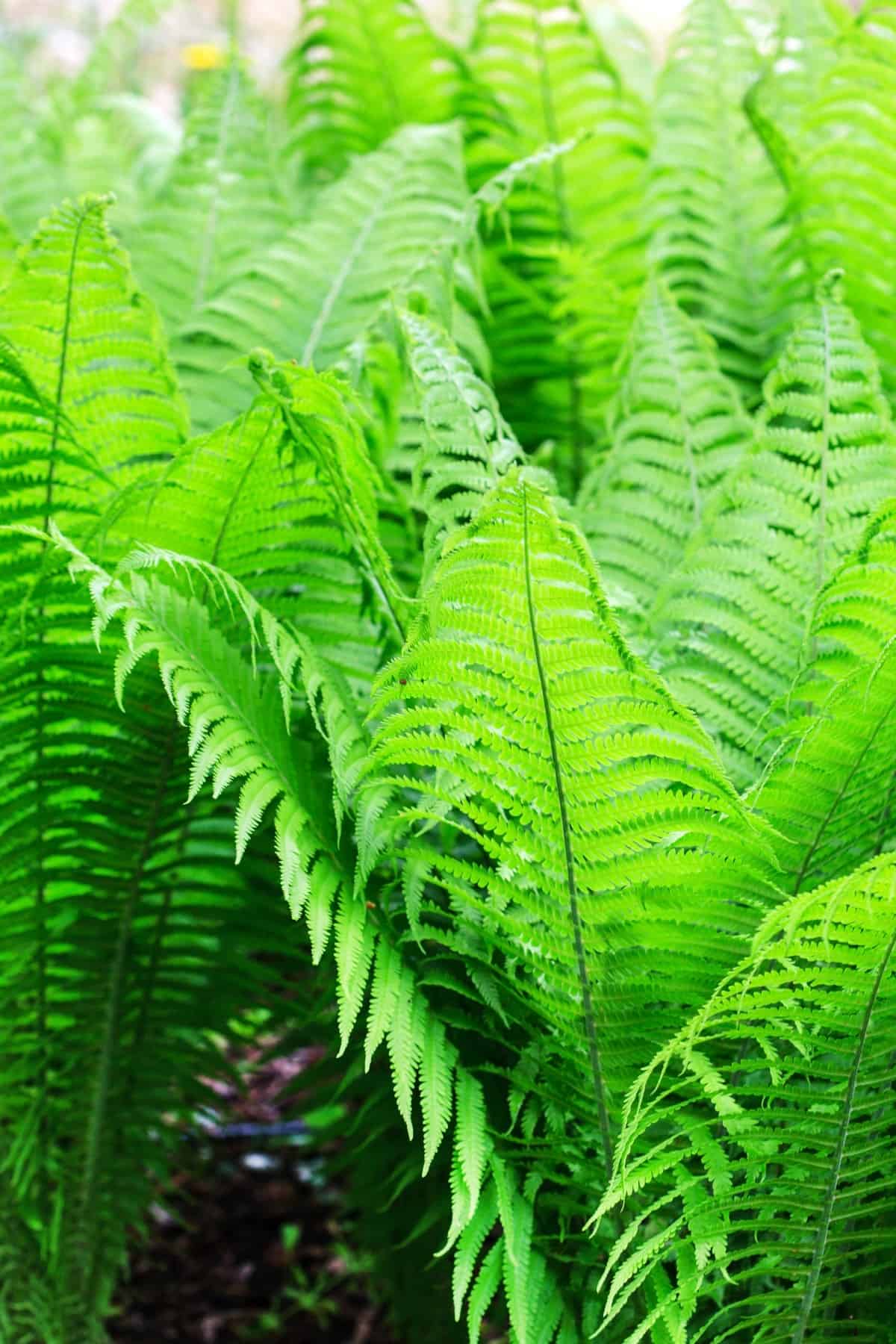 While some foragers swear by the benefits of raw fiddleheads, health experts agree that it's not a good idea for two main reasons. One, even when rinsed well there's still a chance that bacteria from the ground will still be present which can cause foodborne illnesses. READ more here.
Secondly, raw fiddleheads are very mildly toxic and can cause wicked indigestion in most people and can severe gastric distress in others. Cooking them thoroughly takes away the toxicity and any risk of contamination. So always cook this vegetable before you eat them.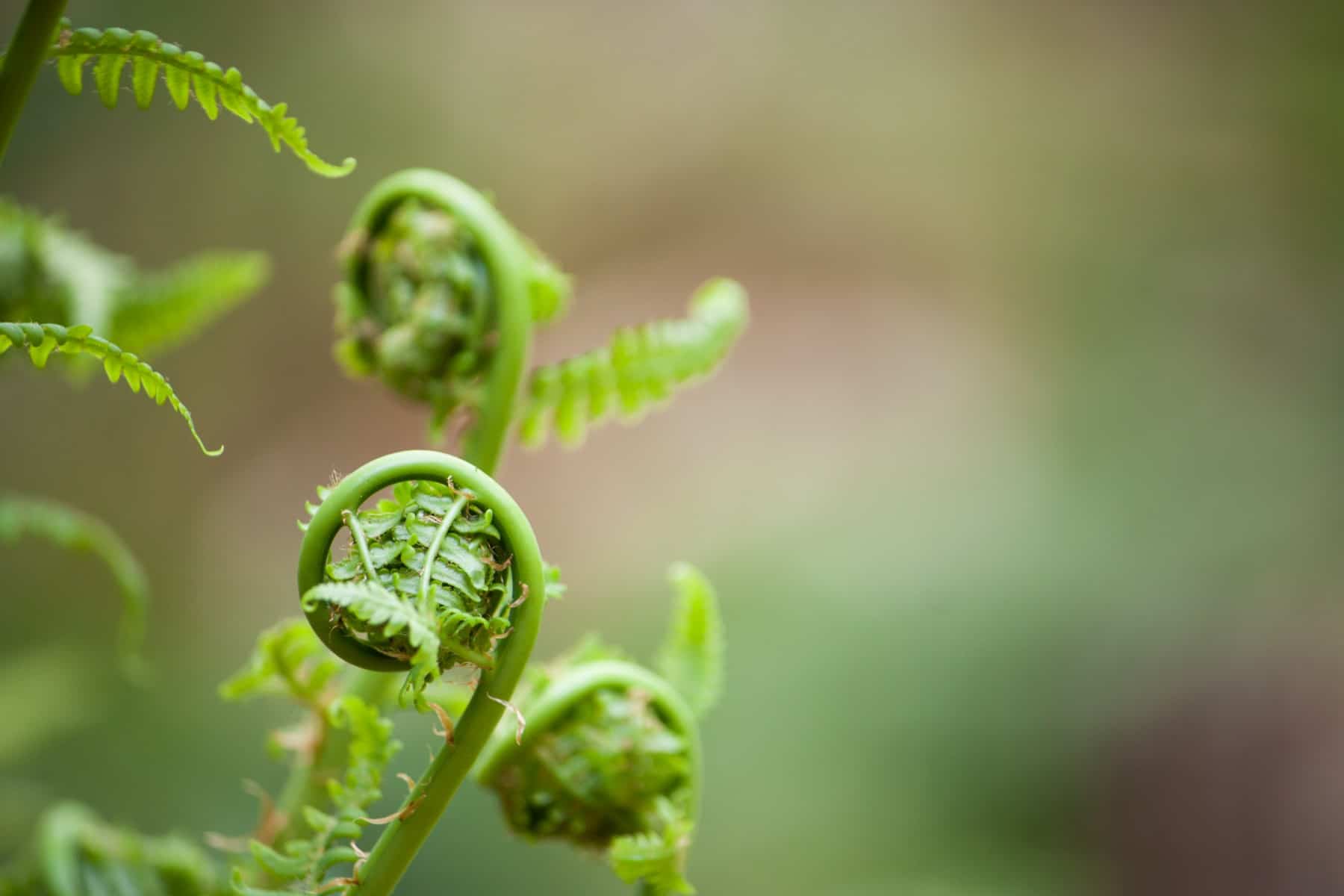 The best way to cook fiddleheads is to boil or steam them for about 15 minutes. Then you can add them to your dish. Fiddleheads are great for stir-frying, sautéing, or adding on top of salads for a pop of color and flavor.
While you can buy frozen fiddleheads, you can also freeze them. Simply prepare by washing them thoroughly. Then boiling them for 2-3 minutes, then blanching them (plunging them into cold water). Dry off them off and store them in airtight containers for up to a year.
Ideally, you should use fiddleheads as soon as possible. After they're harvested, but you can store them for up to 4 days. Just wrap them in plastic wrap and store in the crisper drawer of your refrigerator.
What do Fiddleheads Taste Like?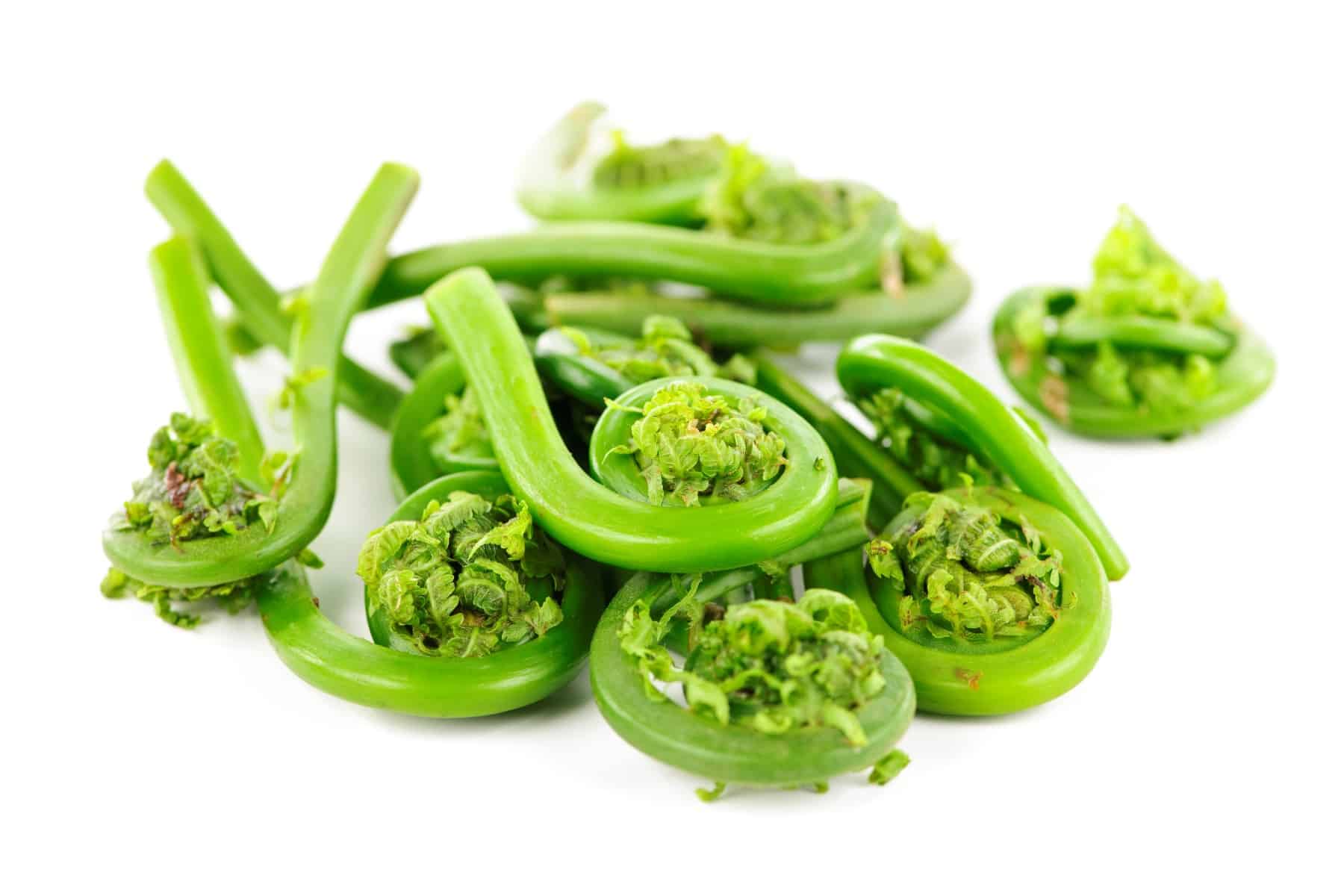 The most common description of the taste of fiddlehead ferns is a cross between asparagus and young spinach, but with some grassy notes.
Of course, how they're prepared can have a big effect on how they taste. Stir-fried, they're definitely more like asparagus and are a great addition to mildly spiced dishes.
You don't want to overpower the taste since fiddleheads are such a rare treat. Because they taste so much like young asparagus, you can substitute them in any dish that calls for asparagus without upsetting the flavor profile.
Whether you find them in the wild, at a farmer's market, or in your grocery store's freezer section, fiddlehead ferns are one of the quintessential tastes of spring.
Have you cooked with fiddlehead ferns before? Let me know in the comments!
Pin it HERE!!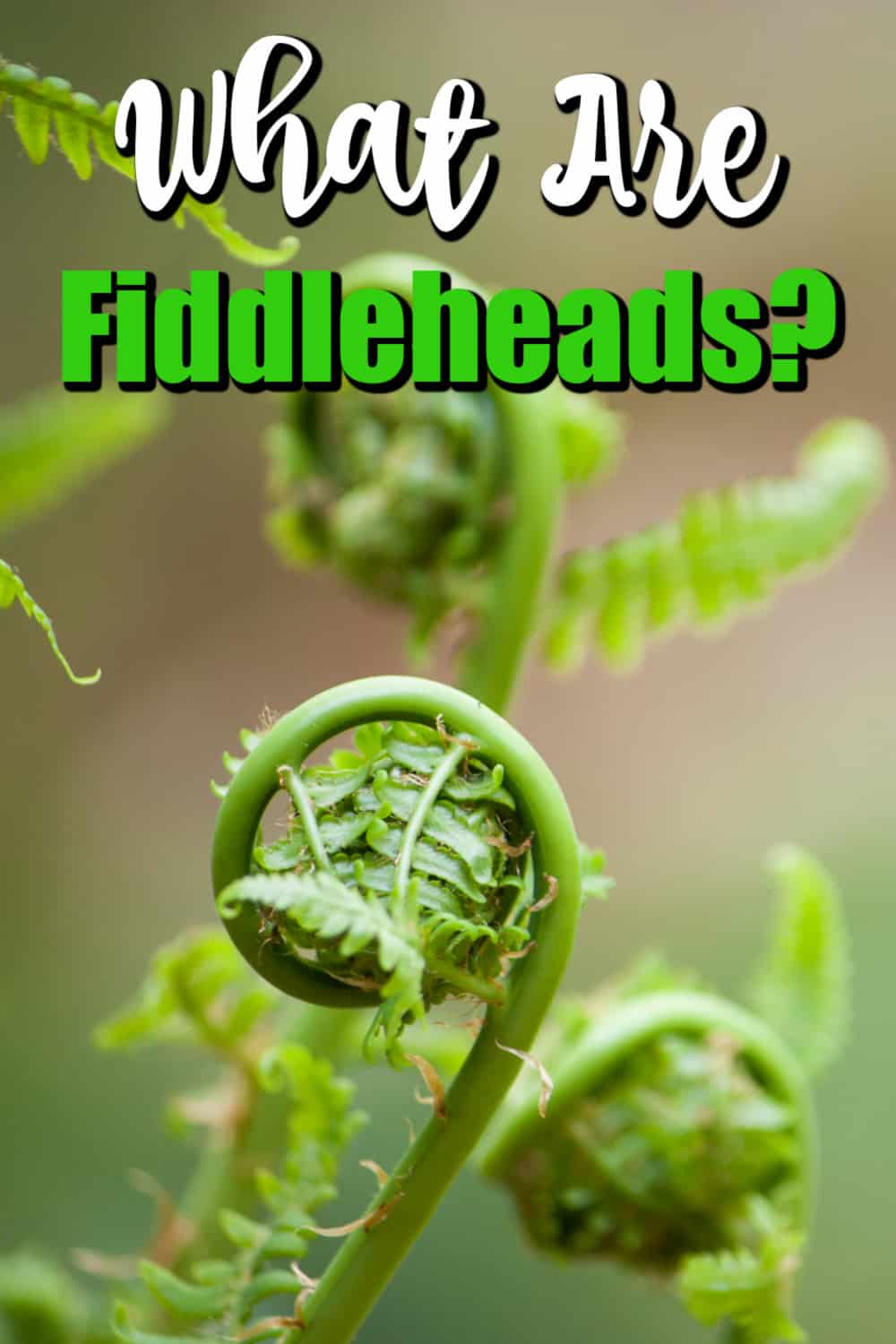 Pin it HERE!!