Unless you've been living under a rock, you're probably familiar with the spring delicacy that is fresh green asparagus, but did you know there is such a thing as White Asparagus?
It's less common than the green counterpart we know and love, but it makes an amazing addition to your spring table.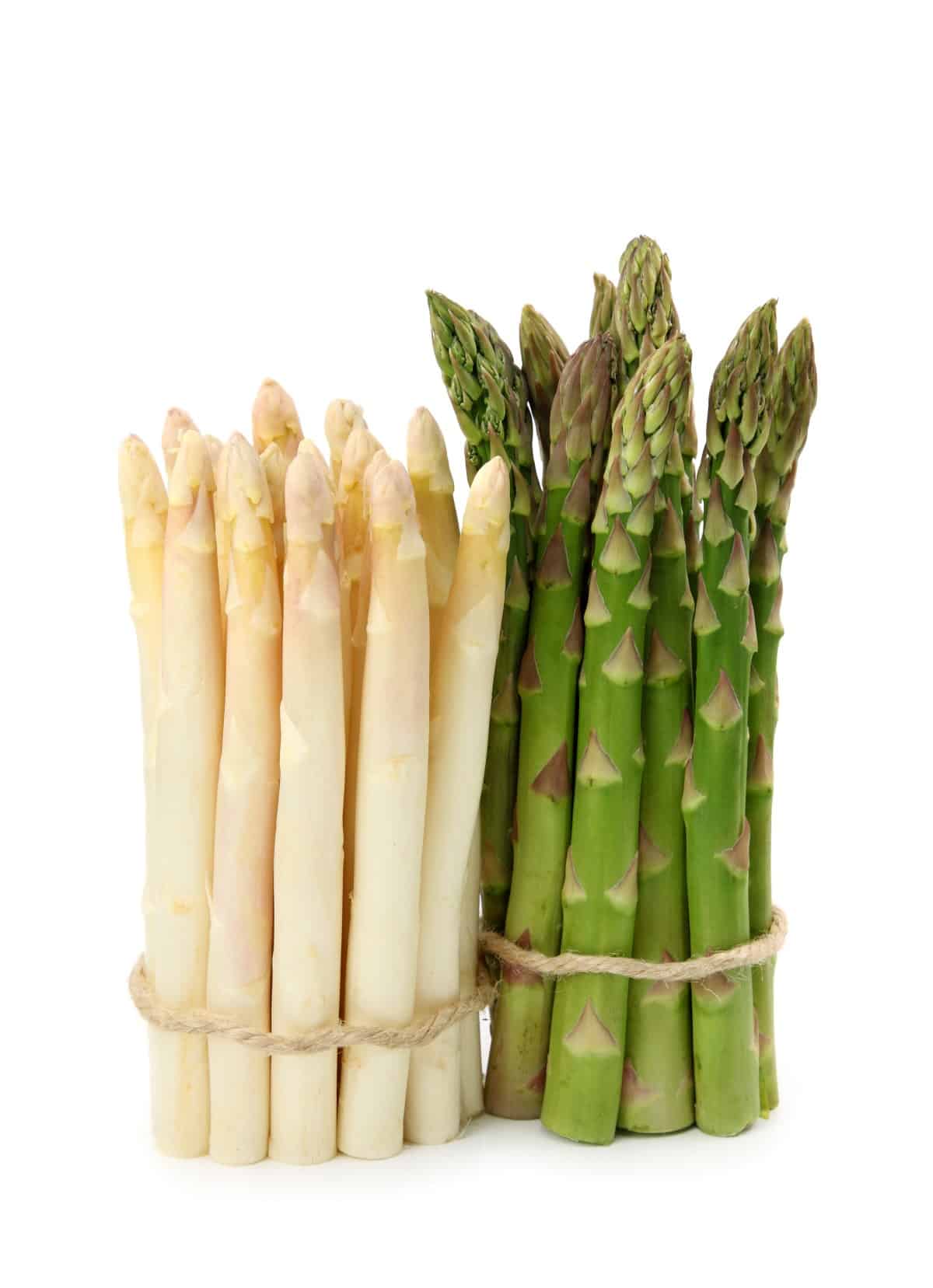 Helpful Items for This Post
This post contains affiliate links. As an Amazon Associate, I earn a small portion from qualifying purchases at no extra charge for you.
What is the Difference Between White and Green Asparagus?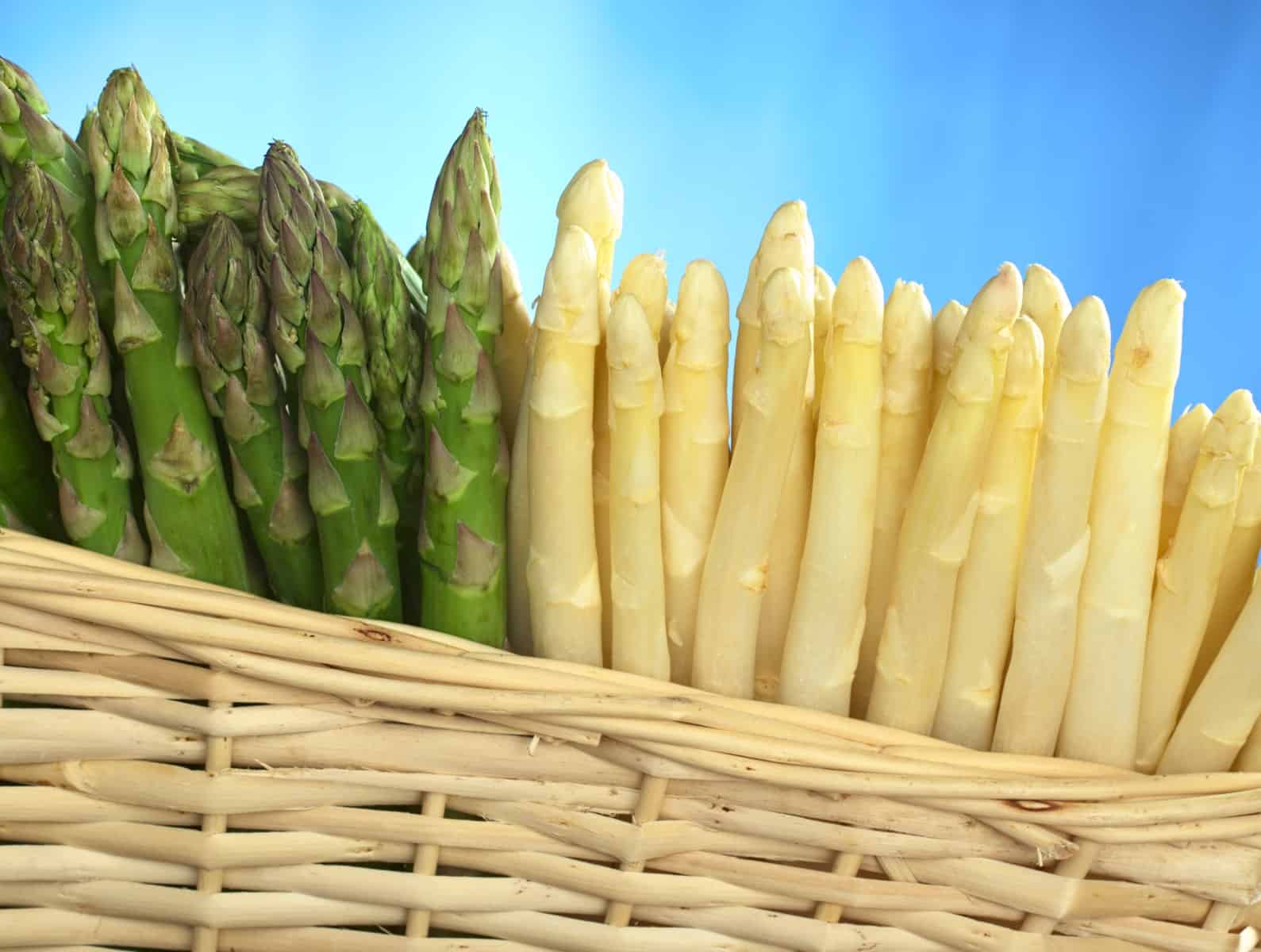 In theory, the only real difference between the two asparagus is the colour. In practice, there are a few differences between the two.
While you can get very thin spears of green asparagus, white asparagus is always thicker. Availability is another difference between the two varieties.
In North America, we are used to the green counterpart, while in Europe, the white spears are much more common. There is even purple asparagus, although it's almost exclusively found in Italy.
In North America, you won't generally find this vegetable at the grocery store, but you may find it at farmers markets or specialty produce stores, but be aware that its rarity commands a higher price.
It can also be commonly available in a can in many grocery stores. There are some subtle taste differences between the two as well.
Why is White Asparagus White?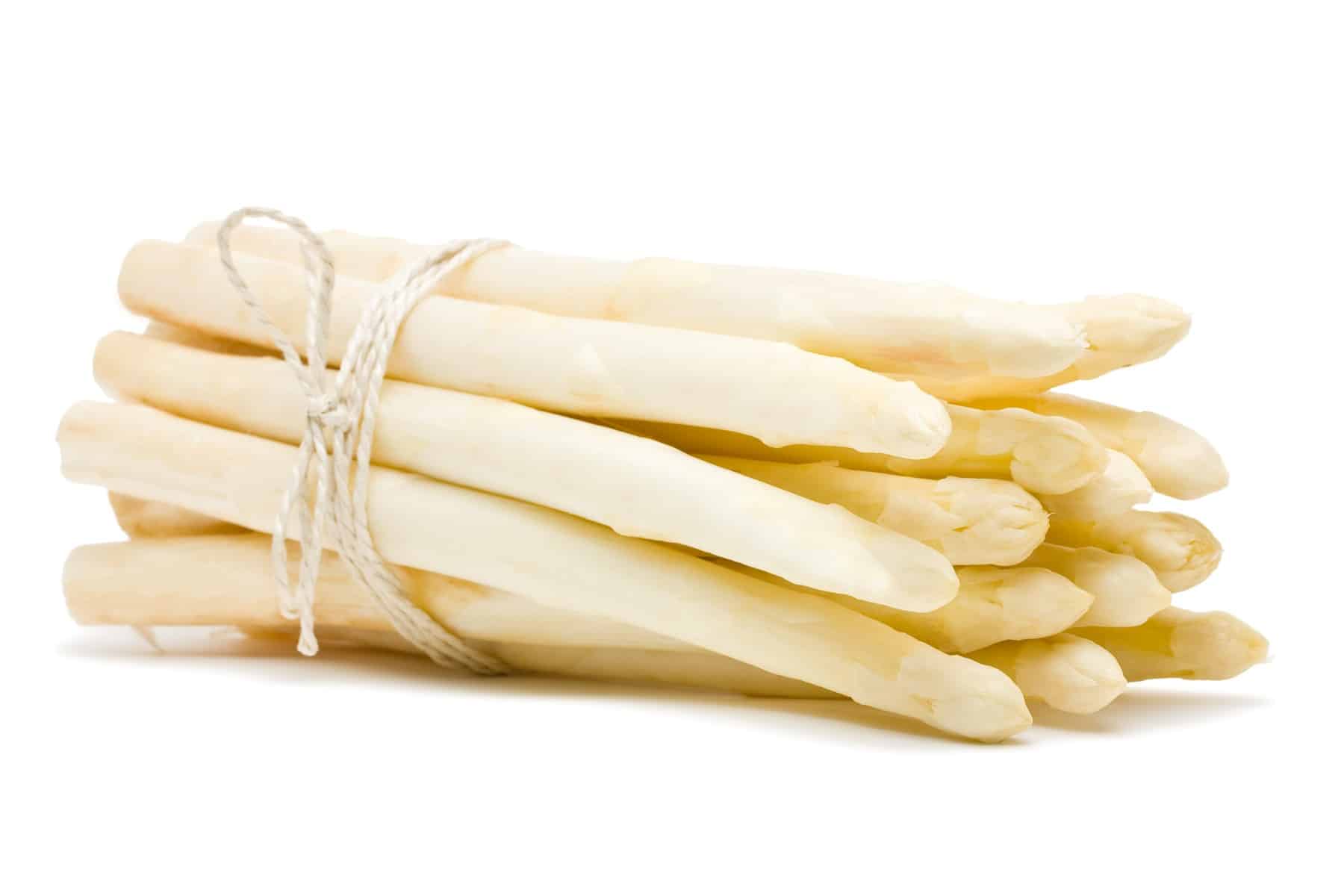 White asparagus owes its pale hue to the fact that farmers grow it underground. While green asparagus pokes through the soil and becomes green from chlorophyll, white is covered in a mound of dirt or black plastic, which prevents photosynthesis and leaves it white.
Without photosynthesis, there is no chlorophyll produced from exposure to the sun. The lack of chlorophyll affects the taste too. The white variety has a milder, sweeter flavor – much like young green asparagus.
It is also slightly bitter, while green asparagus has a grassier flavor profile.
Because the white variety is thicker than its green counterpart, you need to cook it thoroughly. While the slim green spears can be tossed on the grill for a few minutes and then added to your plate, the white ones require more time.
Due to the thicker stalk, you should also peel the bottom two-thirds of white asparagus with a vegetable peeler to remove the woody outer layer of skin.
Once you've removed the outer skin, you can sauté, roast, or steam them. One of the most delicious ways to serve either variety of this vegetable is smothered in hollandaise sauce.
If you're looking for a lighter way to cook it, drizzling it with olive oil and some salt and a squeeze of lemon juice not only brings out the amazing flavors of this vegetable but is really simple too. White asparagus is a great substitute for green asparagus in soups as it doesn't add any color.
However you cook it, if you see some white asparagus this spring, bring it home! It's always worth trying a new twist on an old favorite!
Pin it HERE!!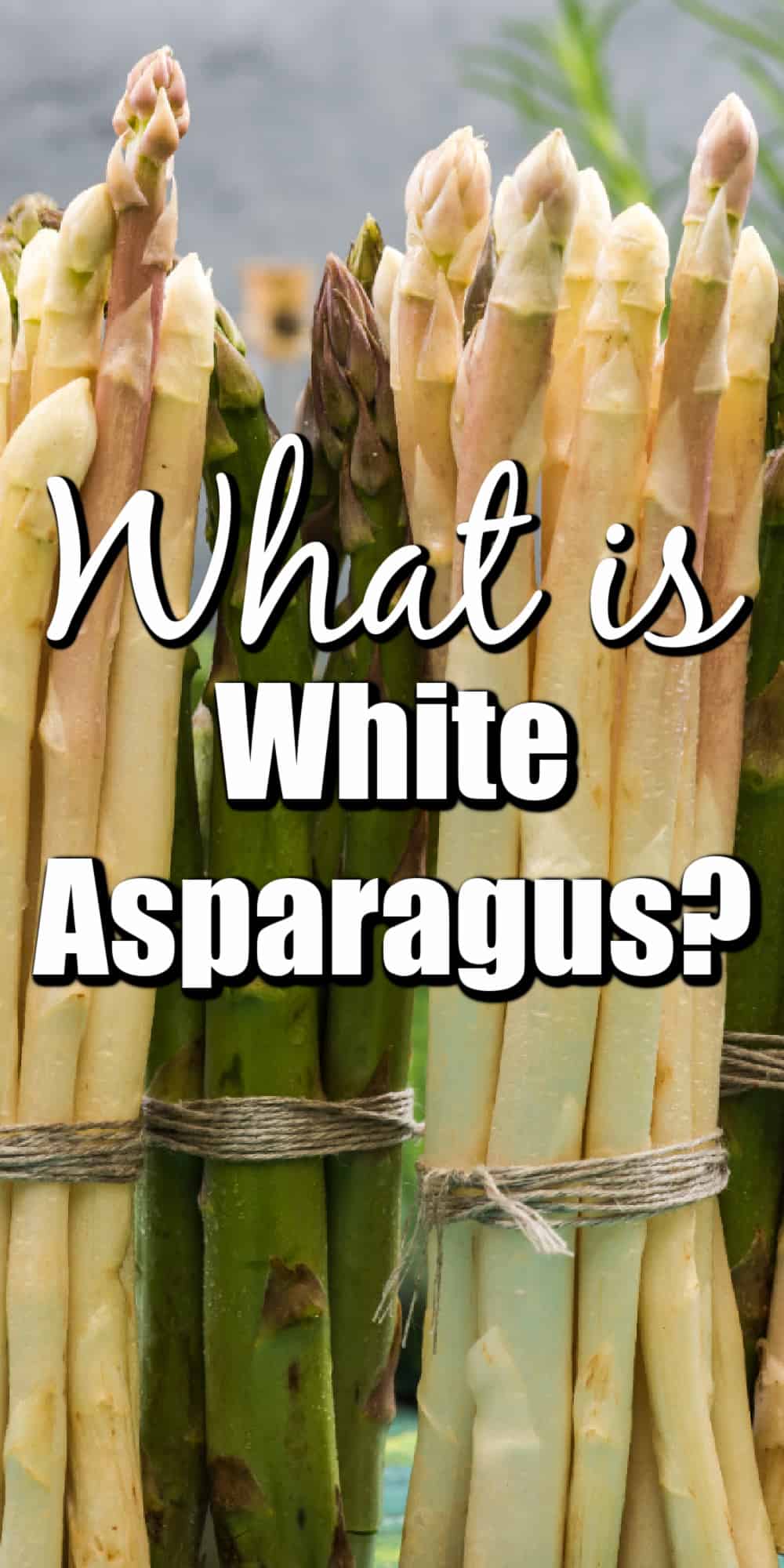 Pin it HERE!!