What is a Cucamelon? Can I Grow Them? You've might have already seen this unique fruit, even if you didn't know what they are. They're all over Instagram every summer because they look like tiny watermelons.
Even though they're called cucamelons, or melothria scabra they're not really cucumbers and they're definitely not melons. They're a fruit that is native to Mexico and Central America that has become popular with gardeners all over North America.
Come and check out our whole category of unique fruits and vegetables and give more a try.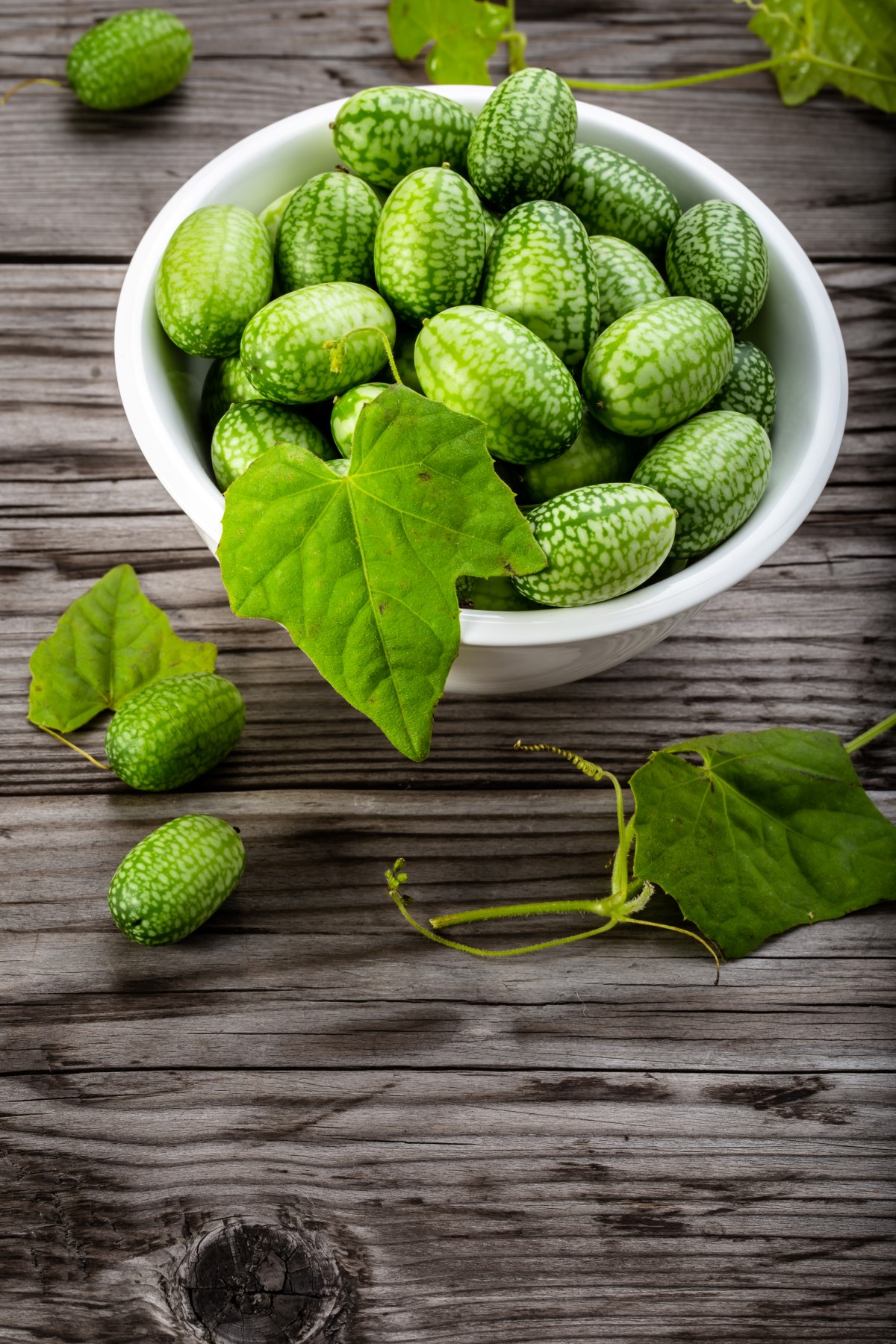 They'll grow pretty much everywhere, although, in the most northern climate zones, the growing season is very short. Because cucamelons aren't available in most grocery stores and are very expensive when (and if) you buy them at farmer's markets, your best bet is to grow them yourself.
What does a Cucamelon Taste Like?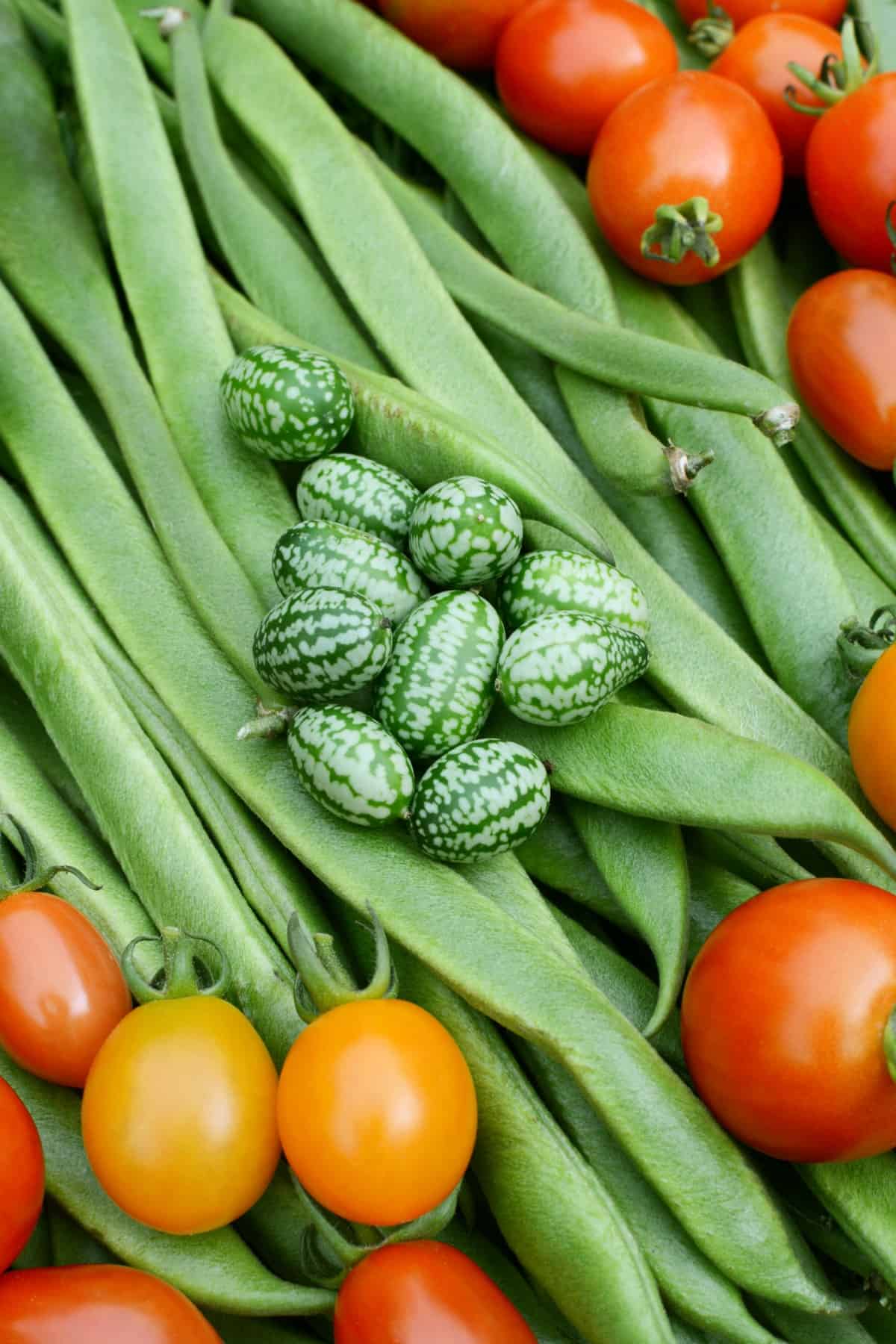 Cucamelons have a number of names in the indigenous languages of Central America, most of them translating to mouse melons. When you think about it, it makes sense since they're about the size of a watermelon for a mouse.
They're also called Mexican miniature watermelons, Mexican sour gherkins, and Mexican sour cucumbers – a name is based on the fact that they're sourer than the cucumbers most of us are familiar with.
Cucamelons taste like a sour cucumber with a lime twist. Even though their outer skin looks like it's part watermelon, the whole thing is completely edible.
How Long does it Take to Grow Cucamelons?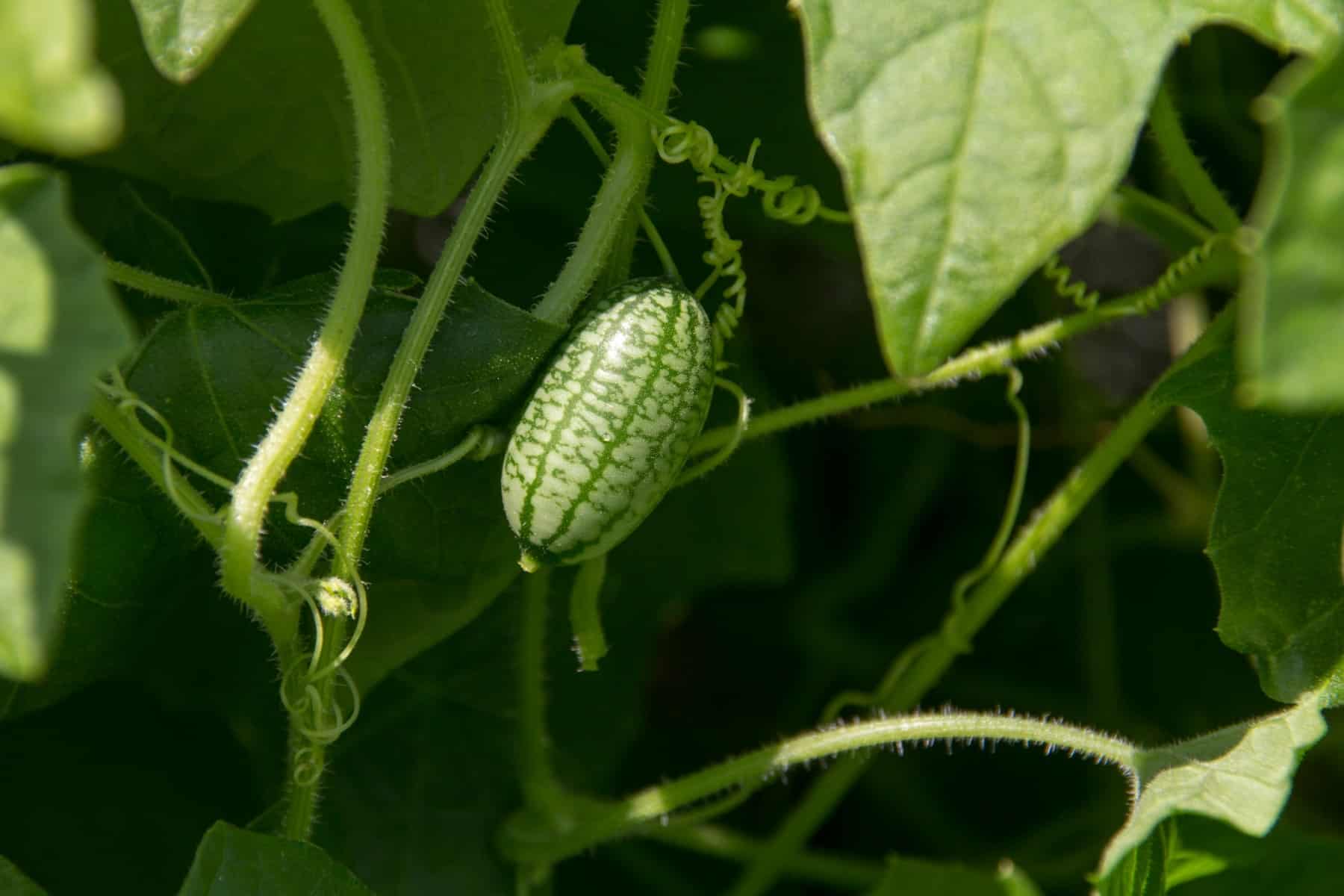 Cucamelons are easy to grow as long as you understand a few thing. They like a well drained soil and can be drought resistant once established but as tiny plants they need some special care.
Because they're used to warmer climates, you'll need to start your cucamelon seeds indoors if you're in most of North America. I recommend starting your seeds about 6 to 8 weeks before the last frost to give the plants enough time to grow and be hardened off before planting outside a few days after the risk of frost has passed.
Because it takes quite a while for germination to occur compared to other members of the cucumber family, you'll have to be patient and wait for between two and three weeks for the seed to show signs of life.
When you're starting your seeds indoors, it's important to know that cucamelons have very delicate and extensive root system so your best bet for a successful transplant is to use a biodegradable pot that you can just transfer to your garden or container.
A 4-inch pot is perfect since you'll want the plants to be well established before you put them outside. Fill each pot with a sterile potting mix and put 2-3 seeds in at a depth of about ½ an inch. Don't let the soil dry out, but don't over-water the seeds either. I use a spray bottle to keep the seeds and seedlings moist.
Once they're established, you'll want to thin them down to 1 per pot before transplanting. If you put them in large enough pots they will happily grow in there. Don't just take your little cucamelon and place it in full sun you may be unhappy with the results.
Hardening Off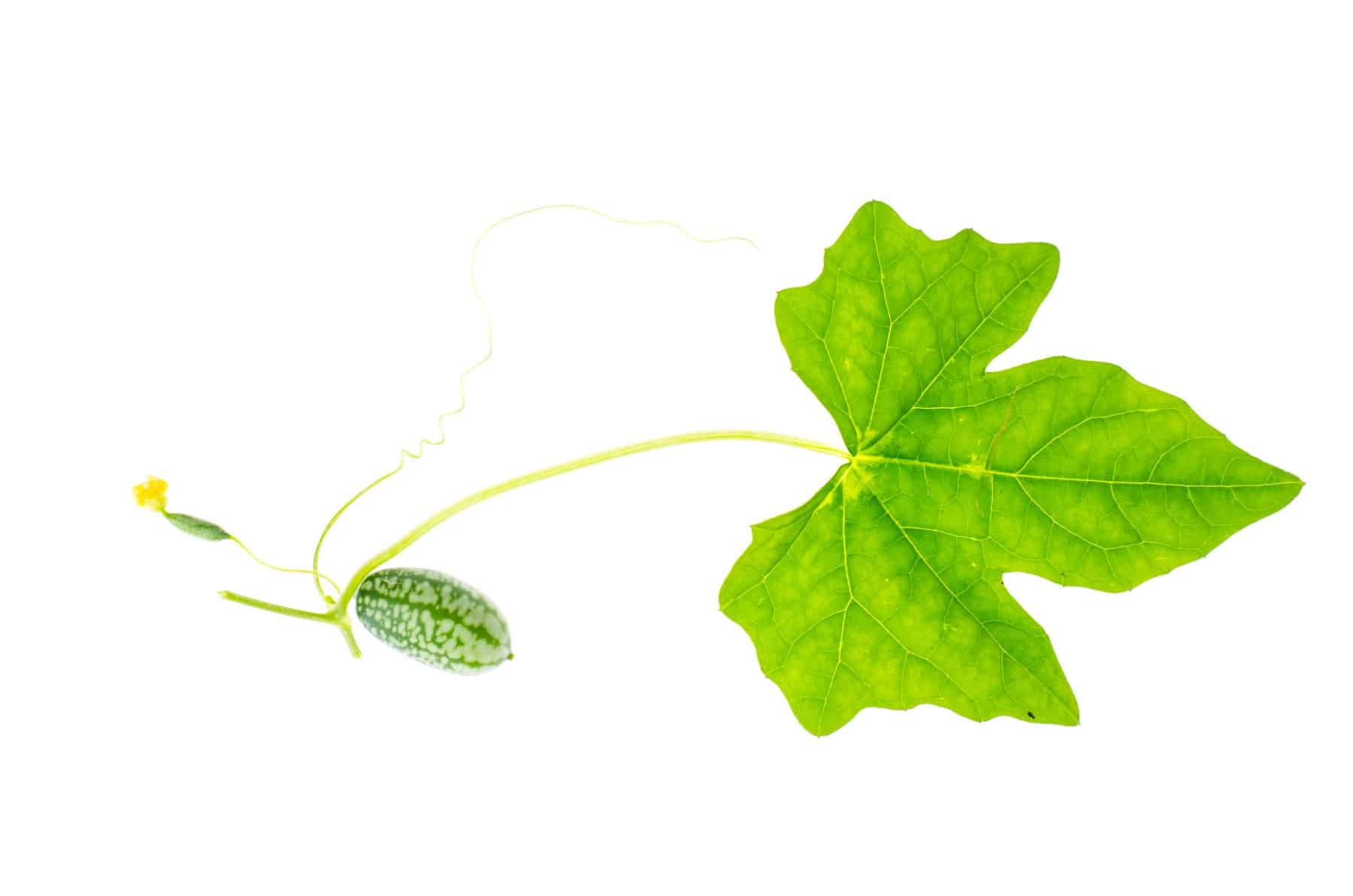 Cucamelons need to be hardened off before you can grow them in your garden (preferably a raised bed), otherwise, it's likely many of your plants will succumb to shock. This is because the sun is stronger than any grow-light and wind and rain can damage tender plants that are used to the climate-controlled indoor environment.
Hardening off takes between one and two weeks, depending on your weather. Here's how I do it in a week (double it if you have more time before the last frost or are nervous about the success of your plants).
Days 1-2
You need still, calm weather for this. Put the pots out (keeping them on a tray makes this easy) for 2-3 hours in full shade. Bring them back inside if it starts to rain and before sunset.
Days 3-4
Put the pots out in dappled shade so they're getting some morning or late afternoon sun. It's okay if it rains a little but bring them in if there's a storm and overnight.
Days 5-6
Increase the amount of sun, but try to protect them a little during midday when the sun is the strongest. You can leave them out overnight if there's somewhere where animals won't get at them.
Day 7
Your seedlings should be hardened off and are ready to plant outdoors! Water them well when you transplant them.
You can grow cucamelons in either a raised garden bed or in large containers if you're living somewhere where you don't have a garden.
Other Helpful Items
Either way, you'll need a trellis, tomato cage, or something else for the vines to climb. You will have to train them to climb the same way you need to train many climbing plants. They are amazing climbers and are fun to watch them stretch out to find something to cling to.
About 6-7 weeks after they're planted outside, your cucamelon plants should start flowering, and 7 to 10 days after that, there should be fruit ready to harvest.
Are Cucamelons worth growing?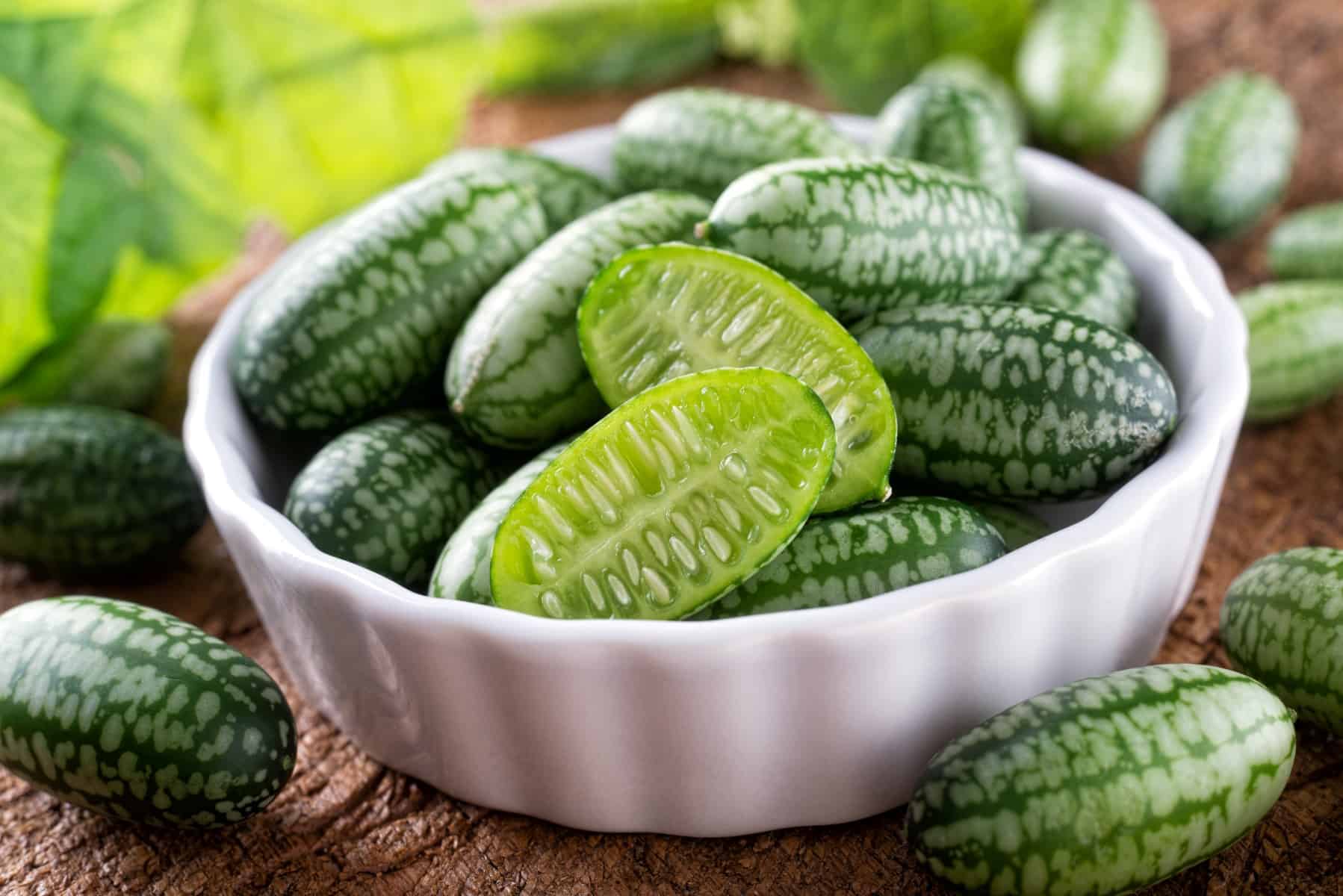 Cucamelons are fun to grow for any one, children would love to see how fast they send out their little arms to grasp, how they attract bees and how unique their fruit is.
Cucamelons are grape-sized when fully grown, so you'll want to harvest them when they're between 1 and 1.5 inches long. Make sure to check behind the leaves as the small fruit can hide. They'll produce until early fall if you keep harvesting regularly.
Growing your own cucamelons is fun and the best way to ensure you get to taste these little gems. Plus you will have an active supply of bees as they love cucamelon floweres.
Have you grown them? Are you going to try?
Pin it HERE!!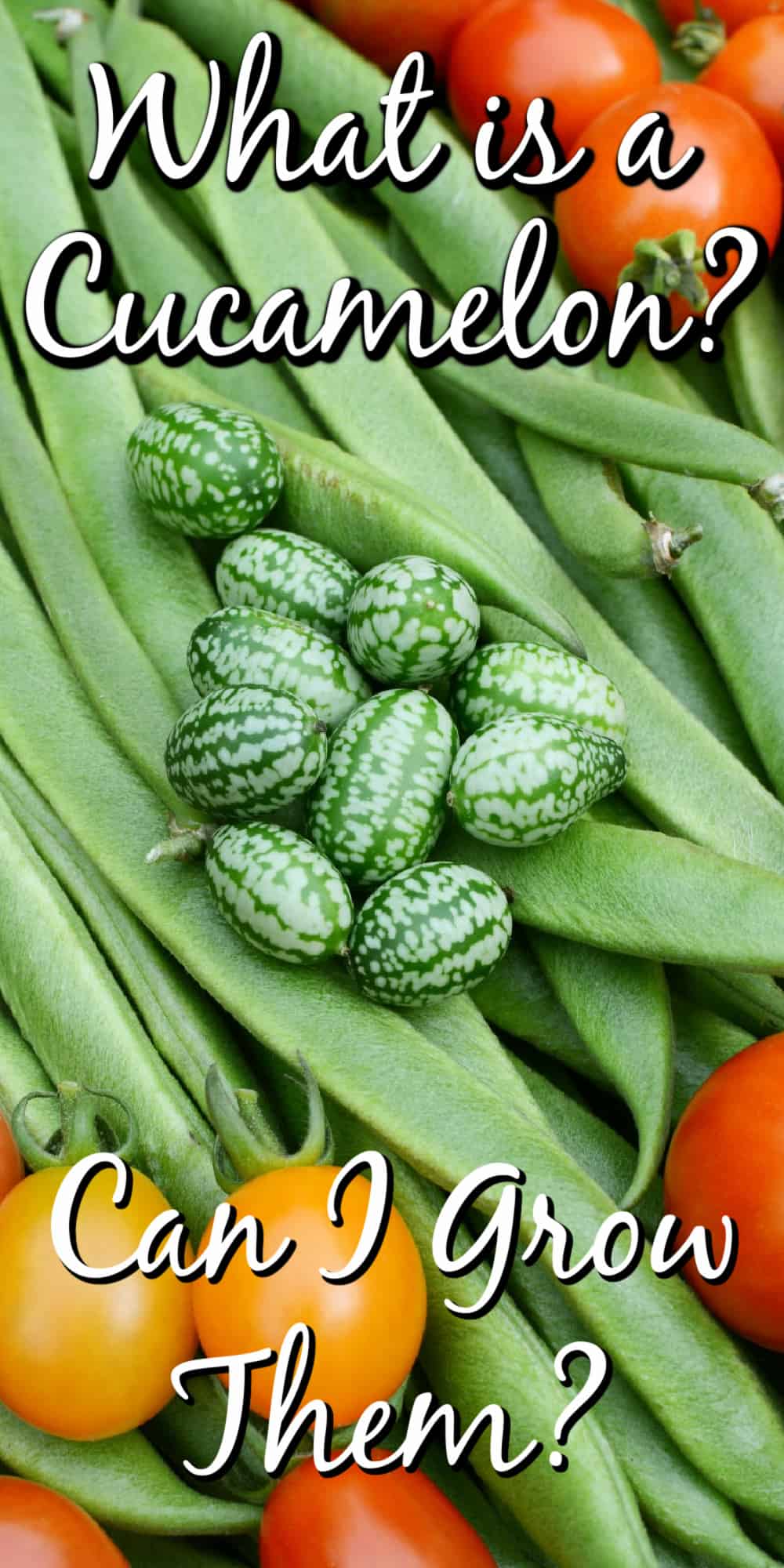 Pin it HERE!