What is Lychee Fruit? How Do I Eat It? You've probably seen lychee fruit in the grocery store, at Asian markets, or even at your local farmer's market. What was classified as an exotic fruit a decade ago has become decidedly more mainstream of late.
Come and explore other exotic fruit like Dragon Fruit, Pomelos, Persimmons, and more!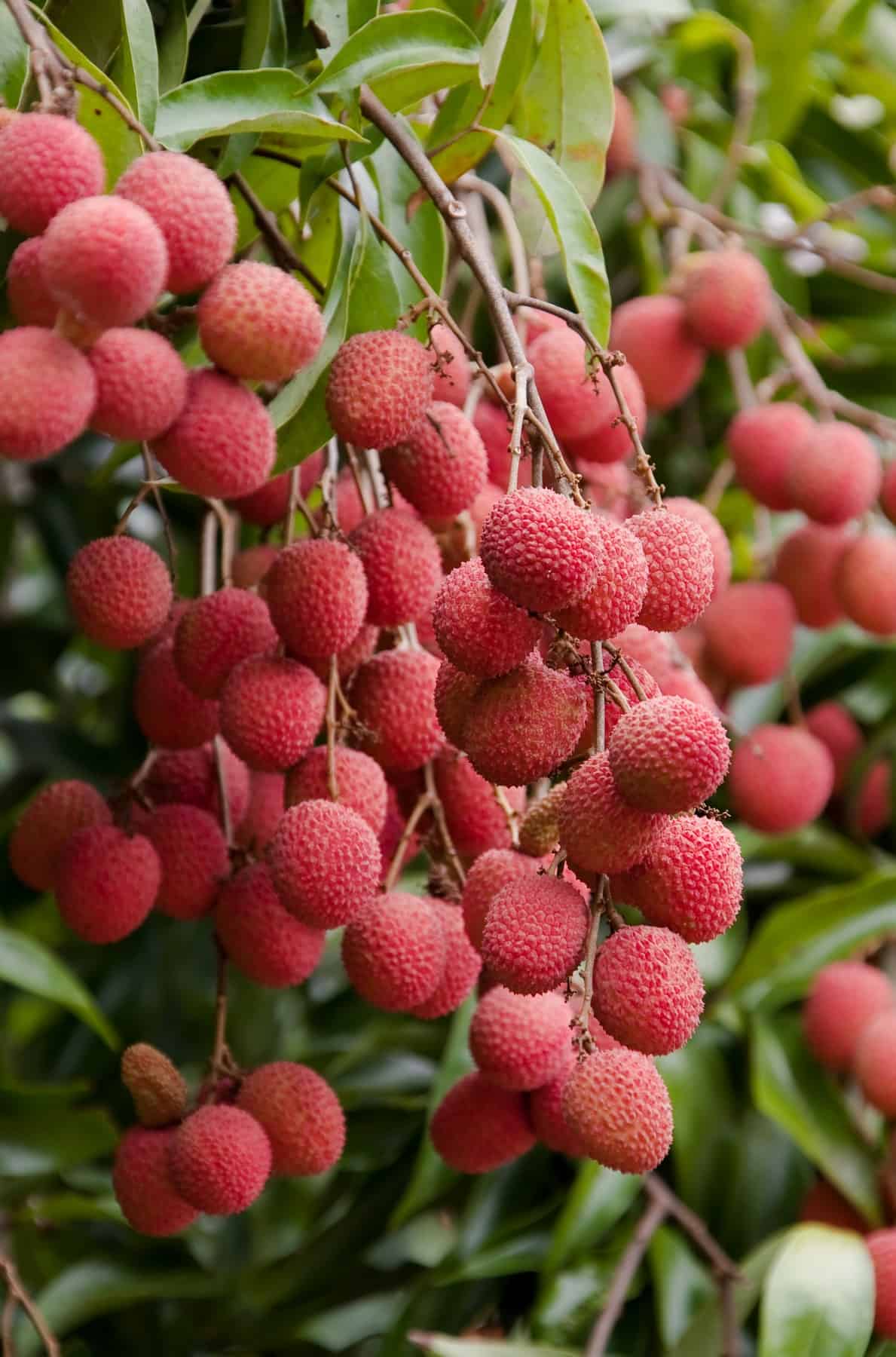 The scientific name for lychee fruit is litchi chinensis, and the fruit itself is sometimes called litchi or lichi. Although it's native to Southern China, the tropical fruit is grown throughout Southeast Asia and in parts of the southern United States – Florida has significant lychee fruit production and many of the fruit found in North American grocery stores come from Florida instead of China now.
Depending on where the fruit comes from, the season is anywhere from May through September. In North America, they're harvested in June and July. You can buy canned lychees year-round, but you should try fresh lychees at least once.
Fresh lychees don't ripen once they are off the tree but they do ferment so you'll want the freshest ones you can find. A ripe lychee fruit is 1-2 inches in diameter (don't buy one that is smaller than an inch in diameter) and has bright to medium red skin with a bumpy texture.
The outer skin is inedible and peels off easily. No peeler is needed – just use your fingernail to get a bit of the skin separated and the rest should come off quickly, just like peeling an orange. If the outer skin is cracked, don't buy or use the lychee as it is one of the signs of it has gone bad. The inner flesh is an almost translucent white – and there is a seed in the middle.
What is Lychee Fruit Good For?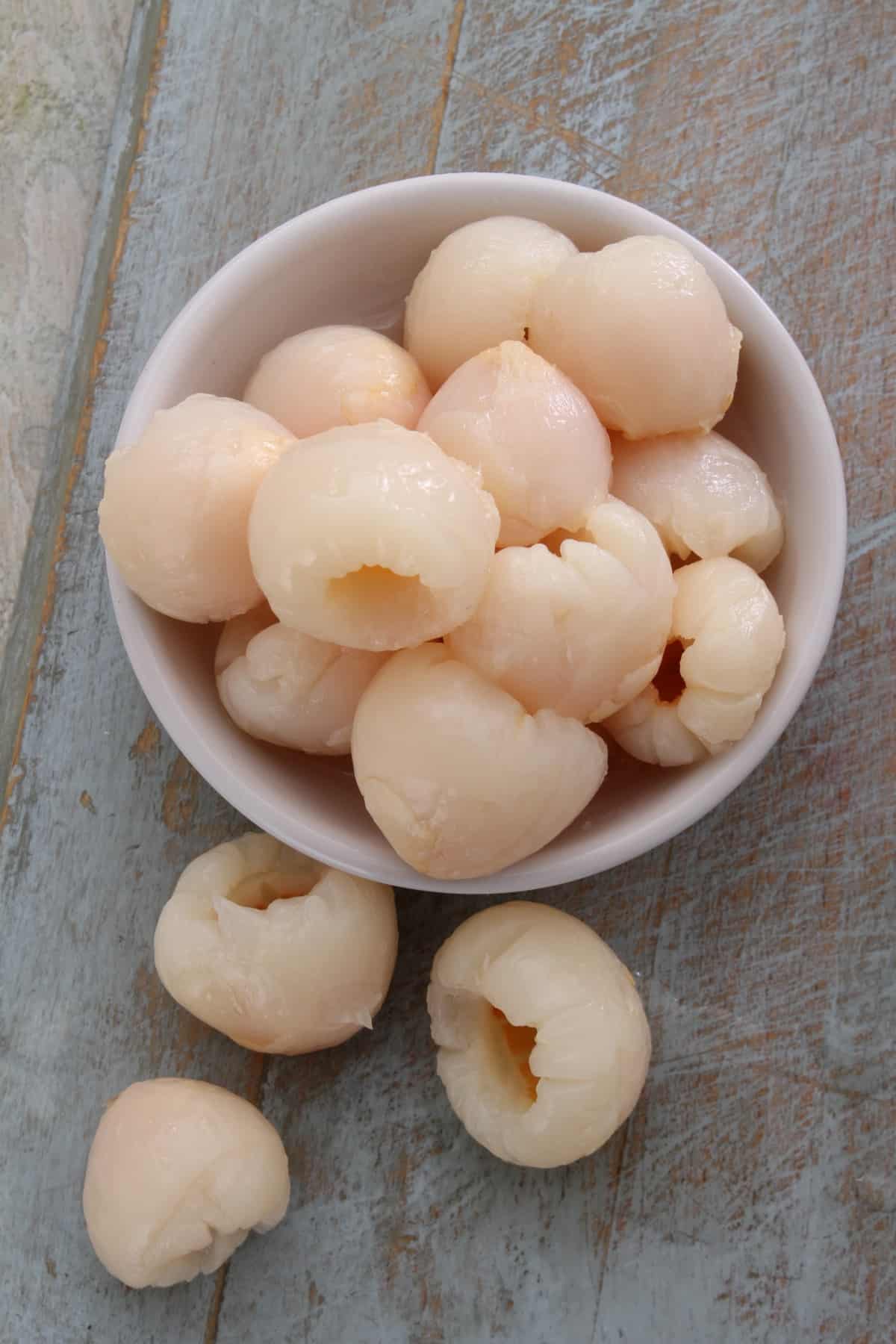 When eating lychee fruit is often consumed raw – and whole. You don't want to eat the big brown seed though, so if you eat the whole fruit at once, you'll want to have somewhere to spit the seed out into.
The raw fruit is also really popular in fruit salads and is often blended and used in cocktails and smoothies. They are high in vitamin C, and have smaller amounts of copper and potassium as well as antioxidants.
What is the Flavor of Lychee?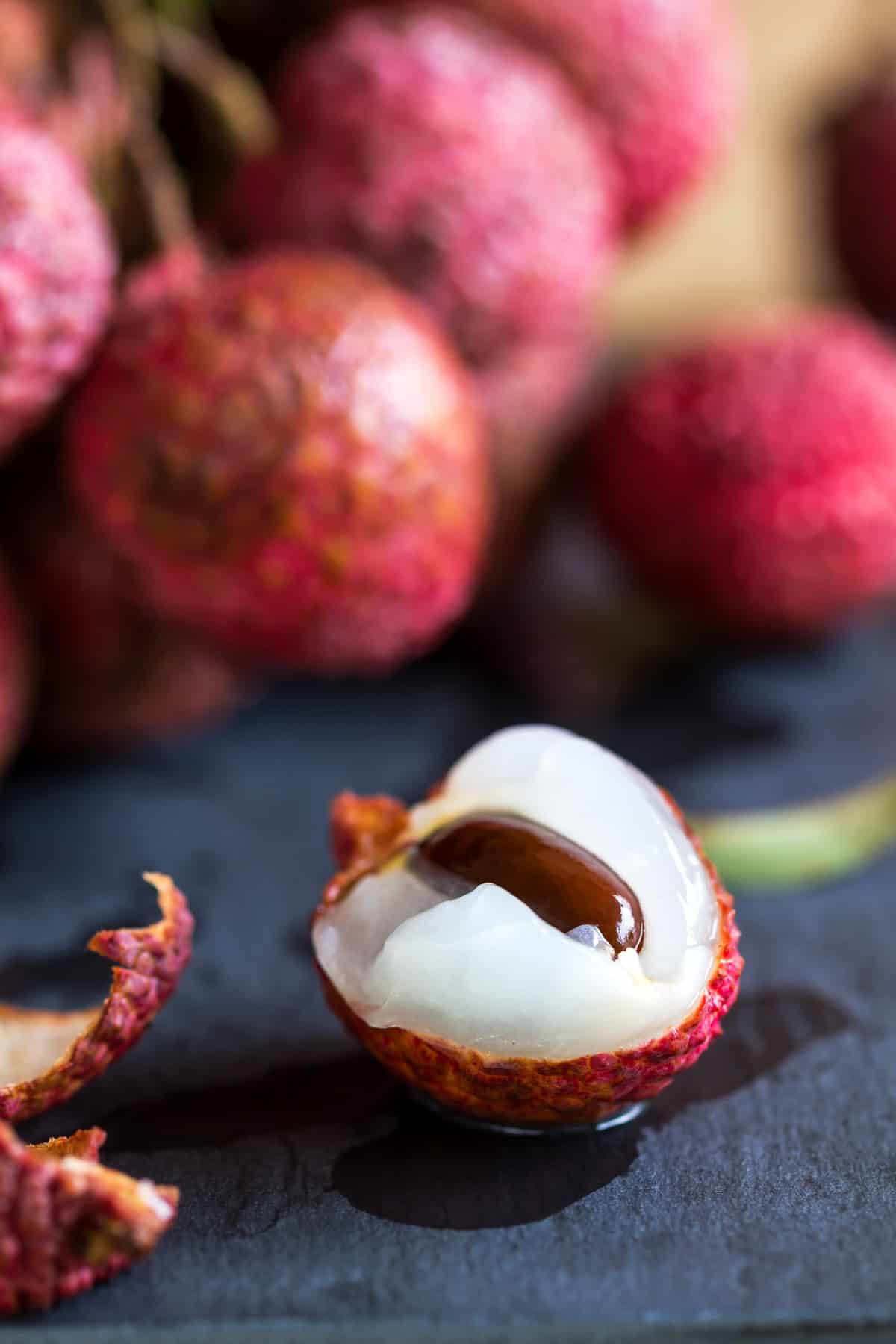 Lychee fruit is sometimes called an alligator strawberry – because the bright red skin is bumpy like that of an alligator. It's a good name because some people say that they taste like a cross between a watermelon and a strawberry.
Others insist it's like a grape with a strong hint of rose. Still, others swear that it's like a pear but with some tartness. One thing that everyone agrees on is that the combination of sweet and tart makes this a great dessert fruit – either on its own or in a fruit salad.
Have you tried lychee fruit? I just had a big bowl of them as a snack the other day, they are so good for an exotic treat. Are you going to look for it now? Let me know in the comments!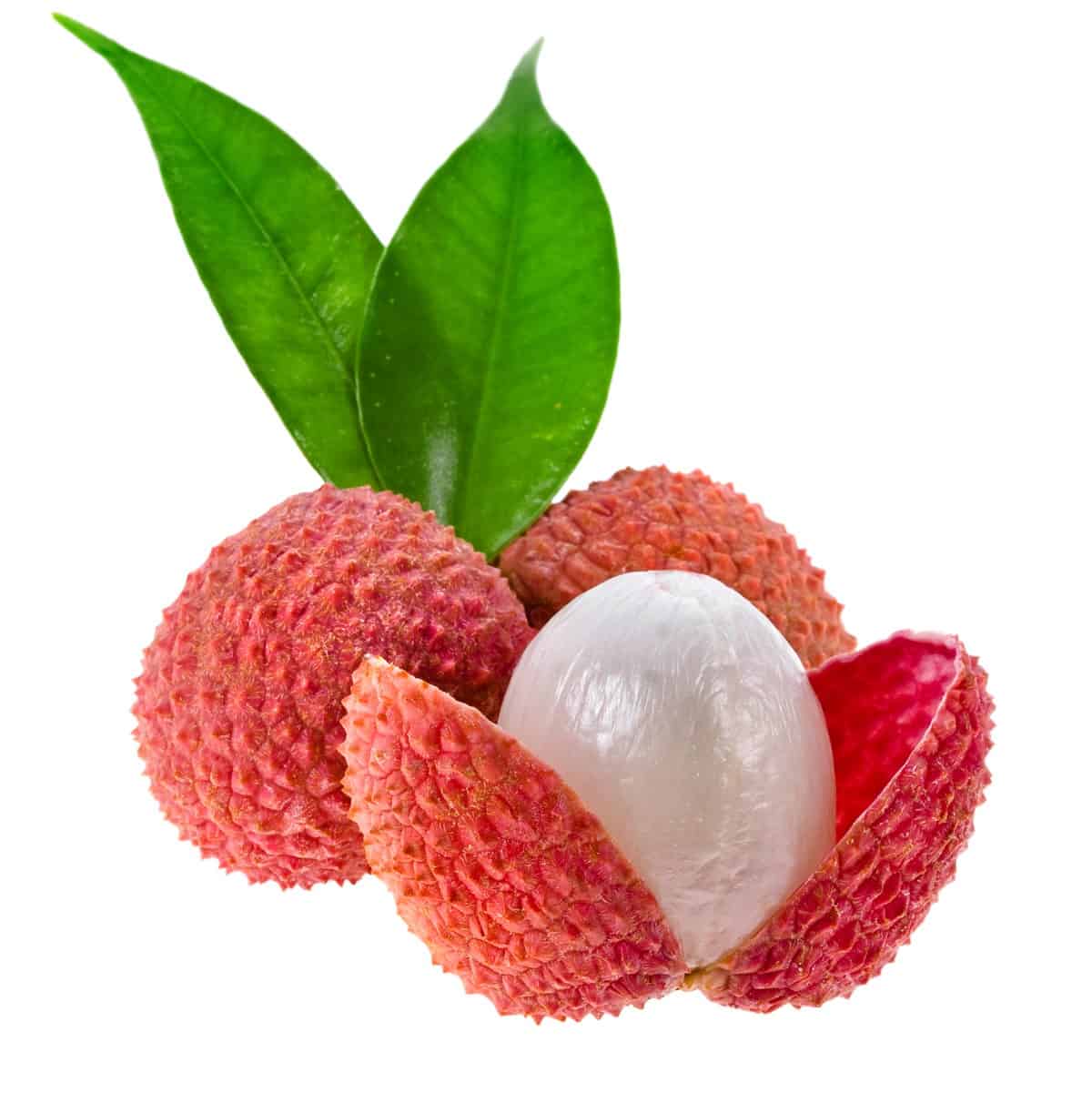 Pin it HERE!!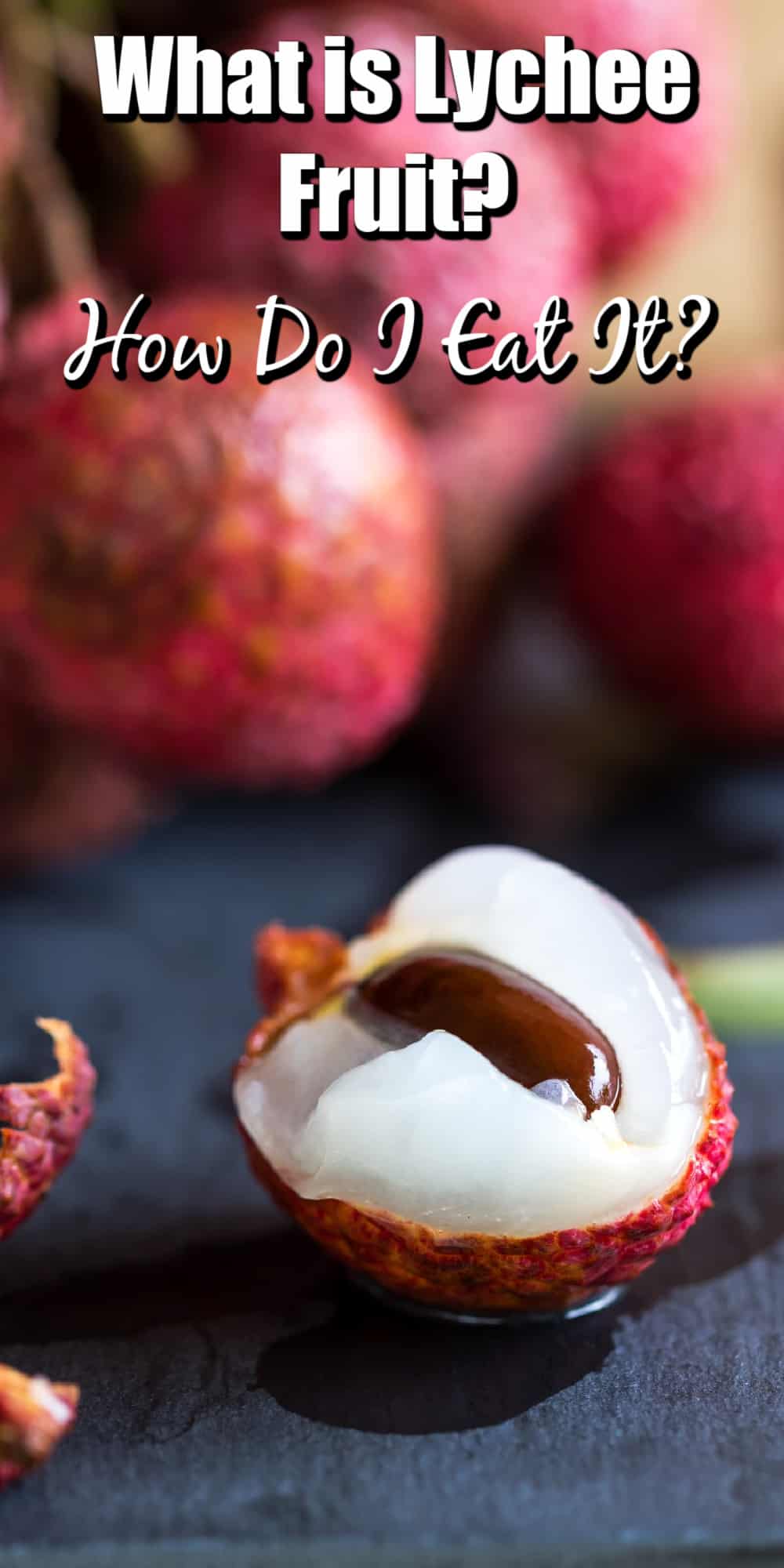 Pin it HERE!!