What is a Persimmon? How do I Eat One? Persimmons are one of the culinary world's best-kept secrets. Until fairly recently, they were one of those items that you either knew about, or you didn't, and you had to know where to look if you wanted them. Now, persimmons are available at Farmers' Markets, Asian specialty markets, and even grocery stores from October into December.
Persimmons are the edible fruit (technically a berry, but let's not split hairs here) that grows on a number of trees in the genus Diospyros. Also known as the date plum in the UK (and some parts of Eastern Canada), there are many varieties of persimmons, including the Sharon fruit.
Come and explore other exotic fruit like Dragon Fruit, Pomelos, and more!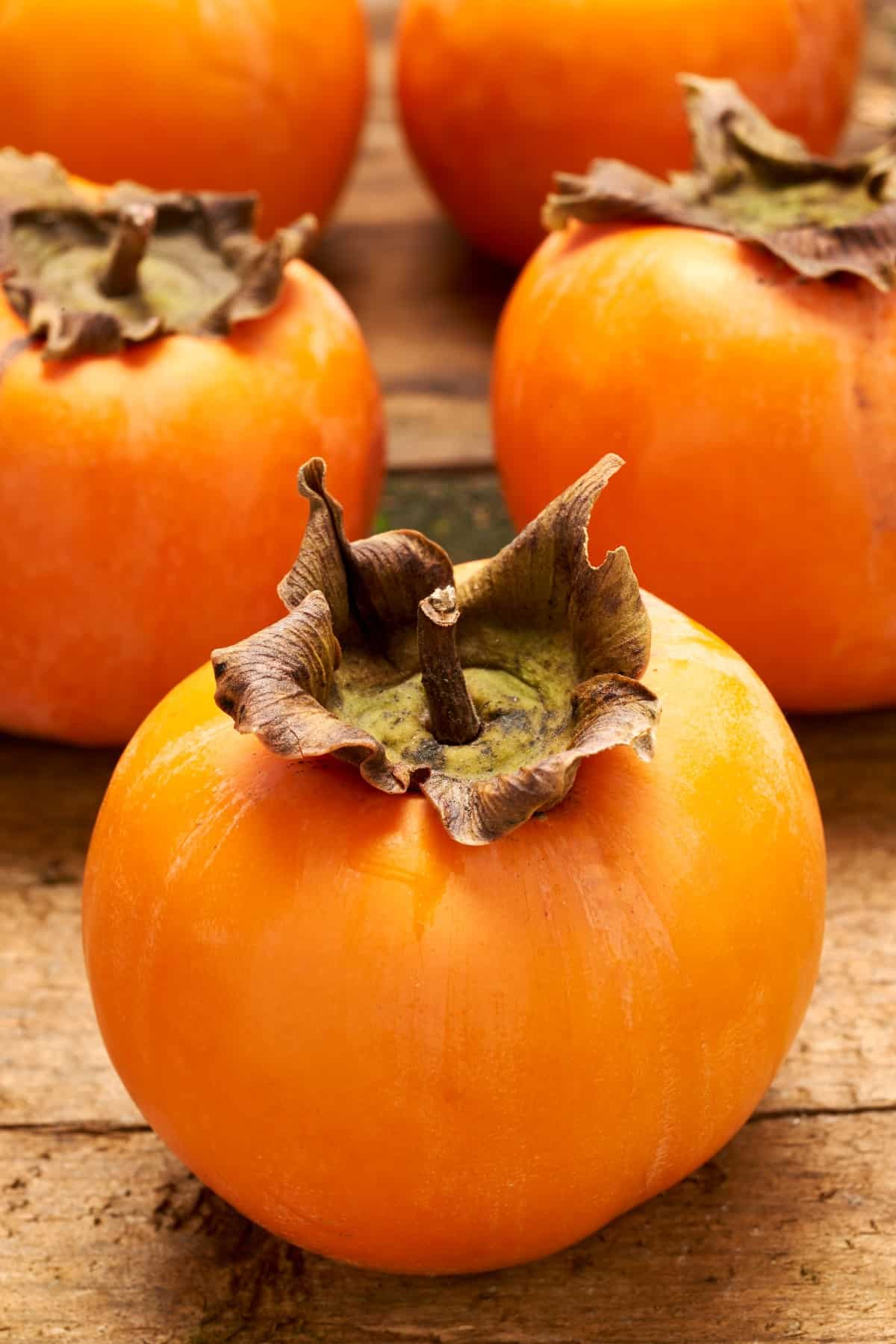 Helpful Items For This Post
This post contains affiliate links. As an Amazon Associate, I earn a small portion from qualifying purchases at no extra charge for you.
Handmade Japanese Persimmons Soap
Types of Persimmons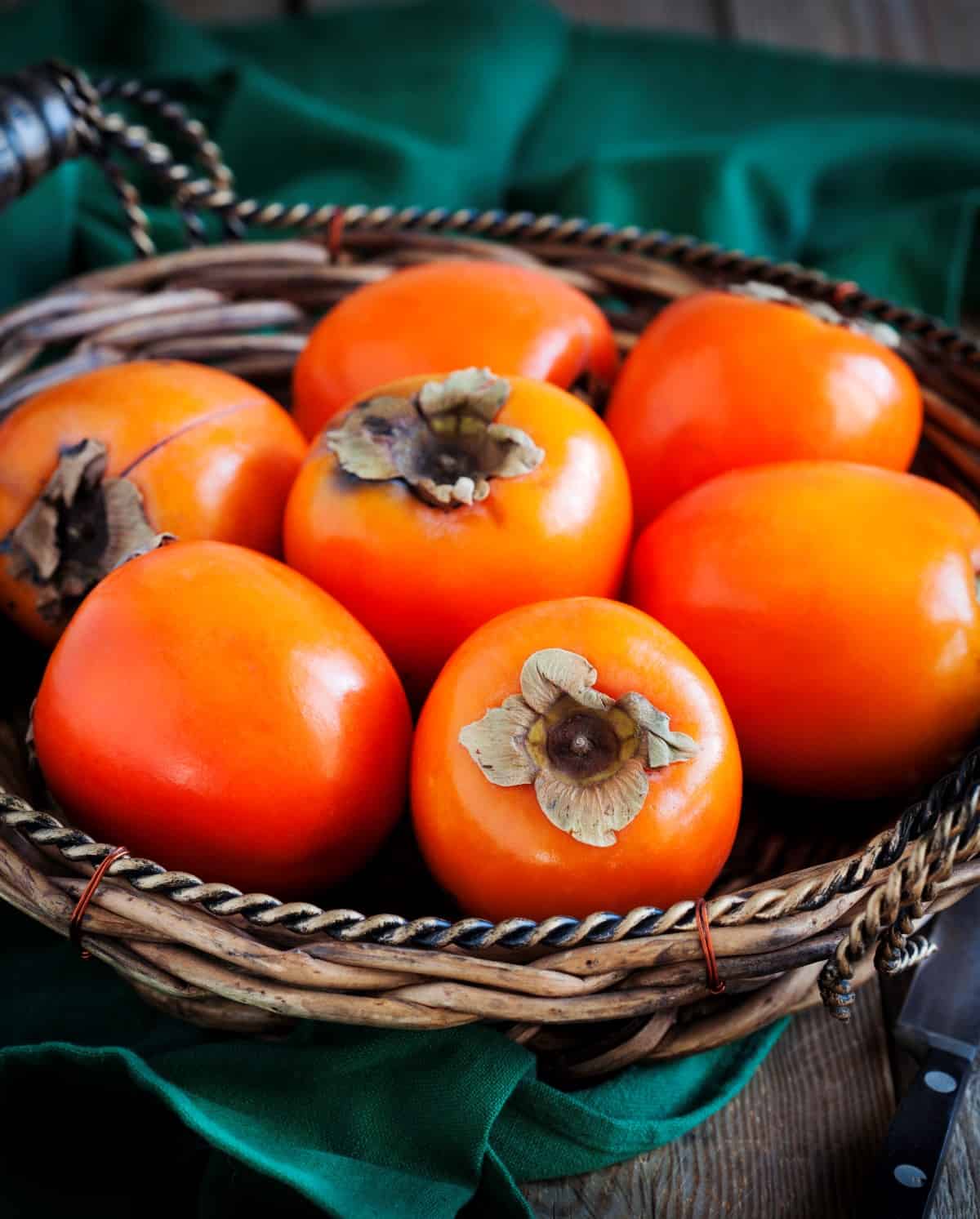 This fruit comes in a variety of colors – from yellow to a deep dark red-orange color when ripe and is generally round-ish but can be heart or pumpkin-shaped as well.
There are two types of persimmons, astringent varieties and non-astringent varieties. Astringent varieties are inedible when firm, as this means they are not yet fully ripe. Not only are they mouth-puckeringly tart when unripe, but they're also known to cause stomach issues if you eat them before they're ripe. You'd know an unripe astringent the moment you tried it– they're bitter and, according to experts, have a fuzzy taste to them.
Where are Persimmons Grown?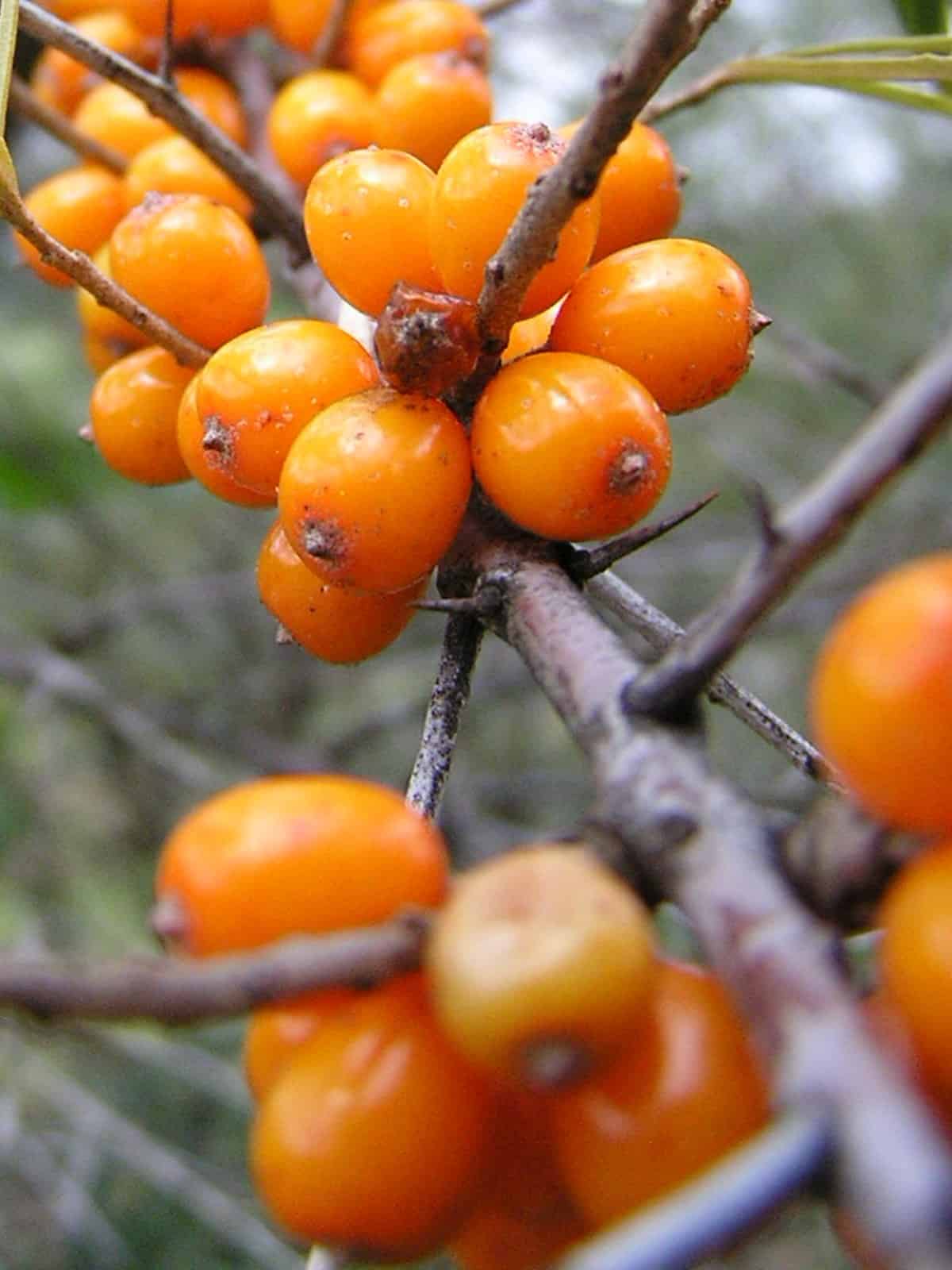 When ripe, astringent persimmons have a sweet taste, and the flesh of the fruit is very soft. Japanese Persimmons are astringent, and the most common variety of them is called the Hachiya. Sharon fruit is another astringent one, first grown on the Sharon plain in Israel. They are currently treated with carbon dioxide as they grow, which helps remove the tannins (the source of the bitter flavor before they are ripe). This allows them to be eaten firm without any issue.
Sharon fruit is popular because it will grow in North America and because they have a very high sugar content which allows them to be frozen and shipped without any harm to the fruit.
If you buy the astringent variety and don't want to wait the 2-3 weeks it can take for them to ripen on your counter, you can hasten the process along by putting them in a brown paper bag with either an apple or a ripe banana. Both of these fruits release ethylene gas which will speed up the riping process.
Non-astringent persimmons are grown on the west coast of the United States and are shaped like heirloom tomatoes. They are popular because they don't need to be fully ripe in order for you to enjoy them. The most common type of non-astringent fruit is the Fuyu, and they can be eaten when they're still firm. Since they have no pit or seeds, many people like to slice up Fuyus to use in salads.
What does a Persimmon Taste Like?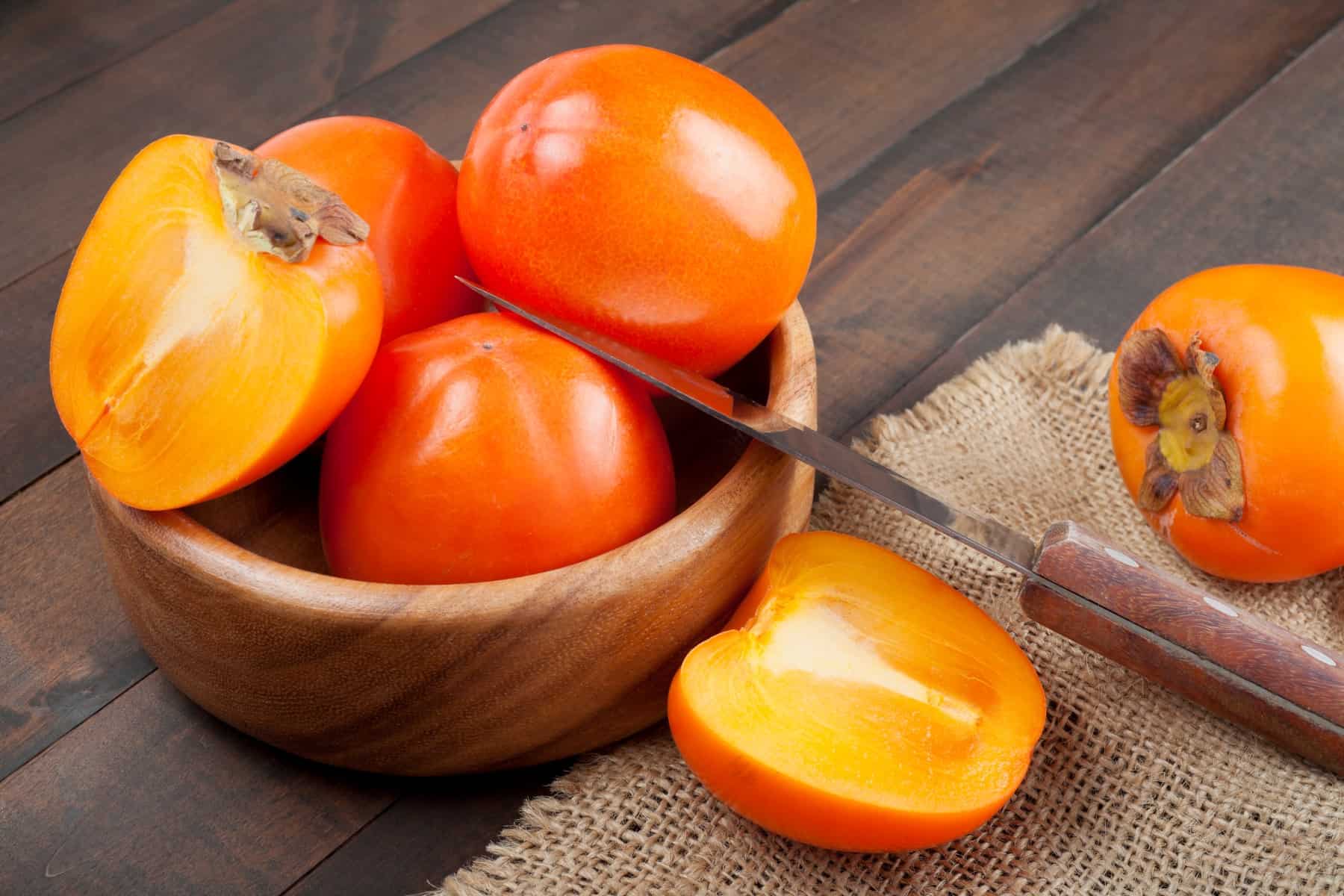 It's hard to describe the taste of persimmons because they're so unique. The best I can come up with is to say that it's a cross between a mango and roasted sweet pepper with a hint of cinnamon. They're rich and sweet but also tangy at the same time. Definitely something to put on your food bucket list!
How to Eat a Persimmon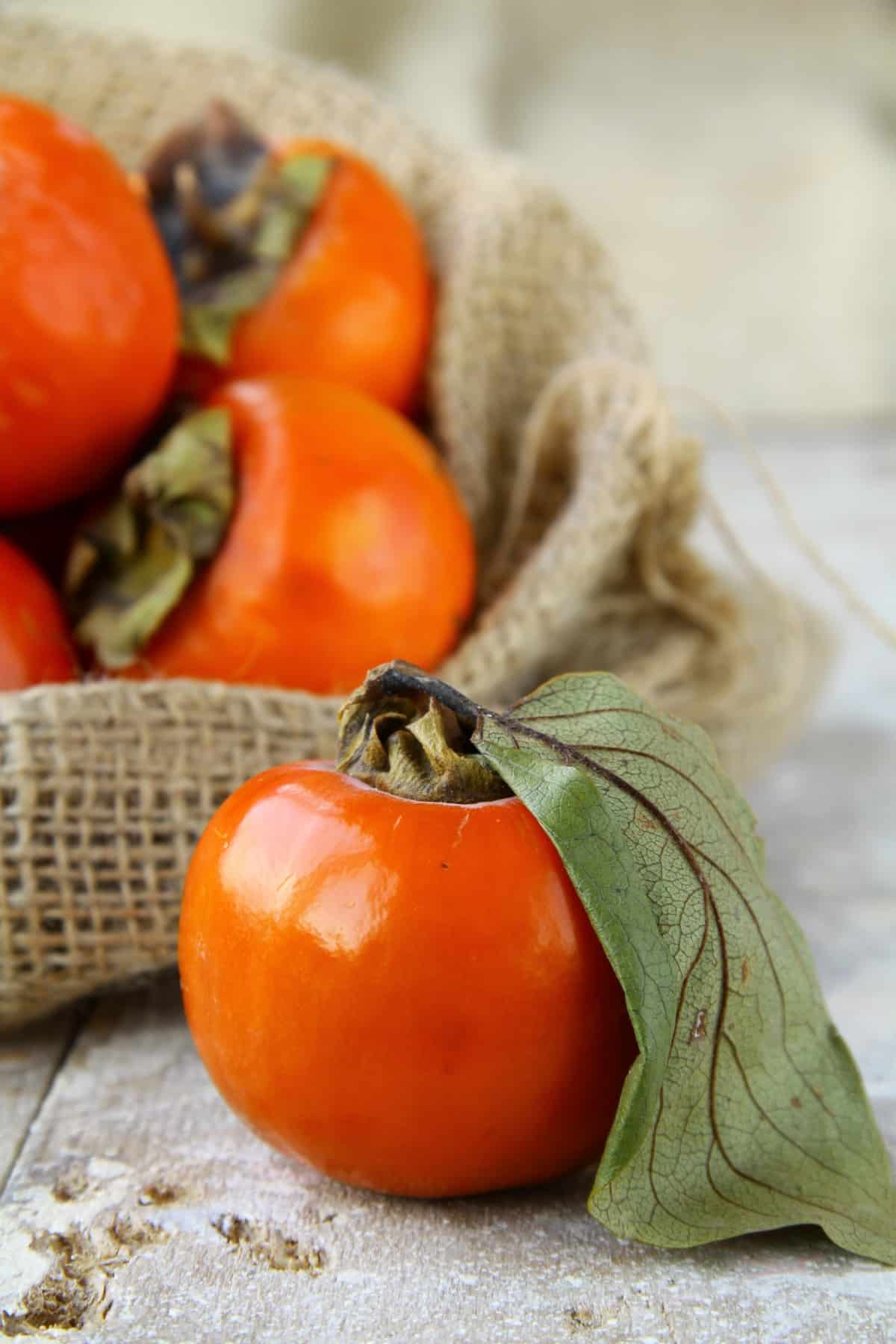 Astringent persimmons are most commonly used in baked goods but can also be eaten fresh. Some examples of baked goods are persimmon cookies, cakes, tarts, and bread. You can also eat them raw – simply cut off the top and scoop out the flesh. The skin of all persimmons is edible, but many people find it's too tough and prefer to peel them first.
The non-astringent variety is often sliced up to top salads, pancakes, or ice cream. You can even find recipes for broiled persimmons with mascarpone, which sounds absolutely divine. Of course, you can also turn this fruit into spreads and jams to enjoy the season a little longer.
A really cool fact about persimmons is that the trees are genetically fluid. So, trees of the same variety may have very different genetics. Another important factor if you're thinking of growing this fruit is to choose your variety wisely. American trees are single-sex – so in order to get fruit, you need both male and female trees.
Asian trees, on the other hand, are almost exclusively self-fruiting – that is, they have both male and female flowers on them.
Persimmons aren't just a cool edible oddity – they're also really healthy. One persimmon contains about half the daily requirement for vitamin A. They're full of flavonoid antioxidants which can help lower blood pressure and ward off heart disease, and they have as much fiber as an apple of the same size.
Whether it's the unique flavor or the health benefits, adding persimmons to your fall shopping list is a definite must! Have you tried persimmons yet?
Pin it HERE!!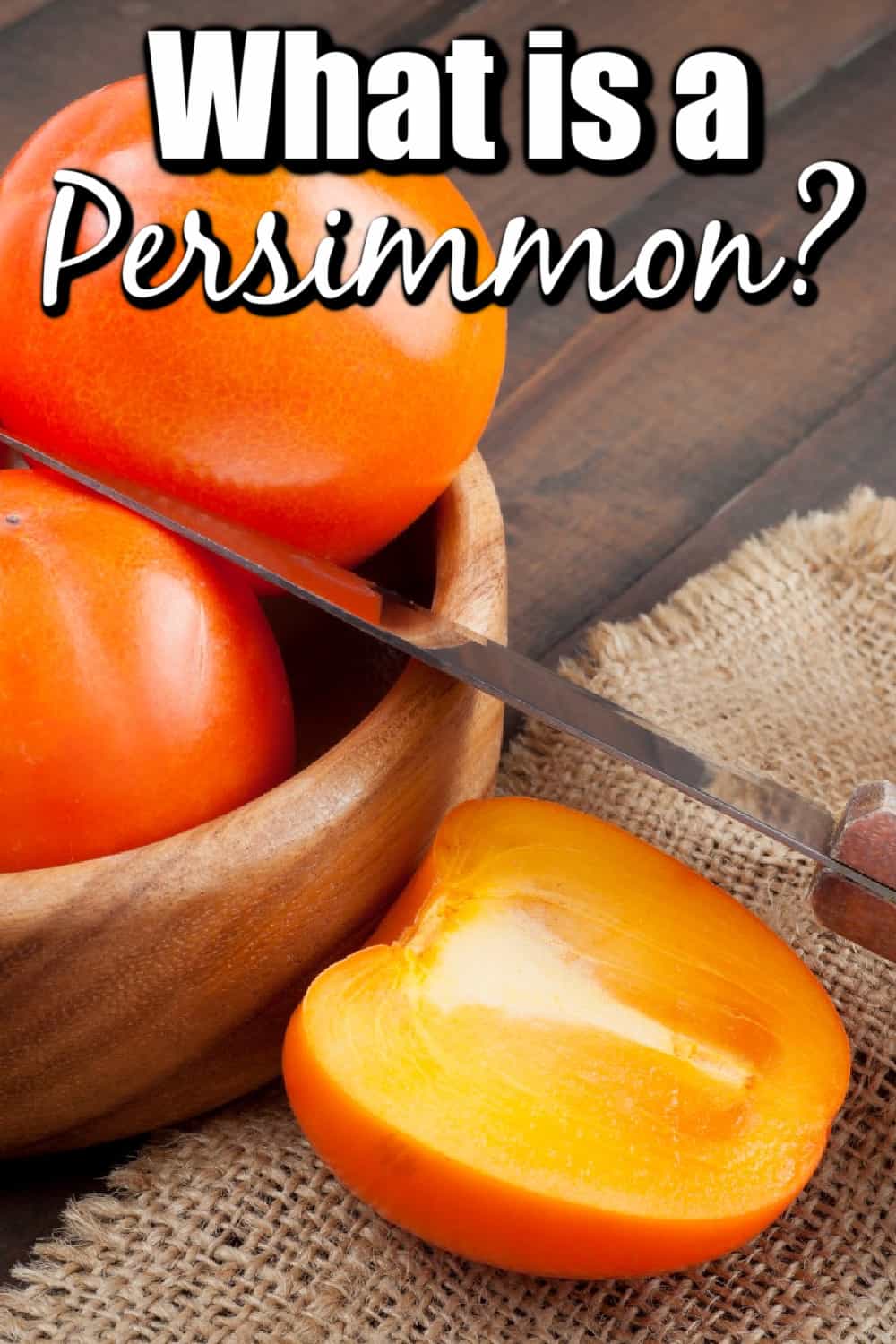 Pin it HERE!!