What is a Pomelo and How to Eat One?
If you haven't tried the glorious pomelo, it's time to give it a chance. Pomelos are an incredibly under appreciated member of the citrus family. They look like larger grapefruits, but they certainly are their own creation and worth a try. Learning What is a Pomelo and How to Eat One will change your life.
My best pomelo memories are taking one of these to work when I was nursing. I used to work the night shift and so loved cracking into one of these at 2:00 or 3:00 am. I would share this with my colleagues and everyone loved when I would bring one in. It is so refreshing and makes you come alive again.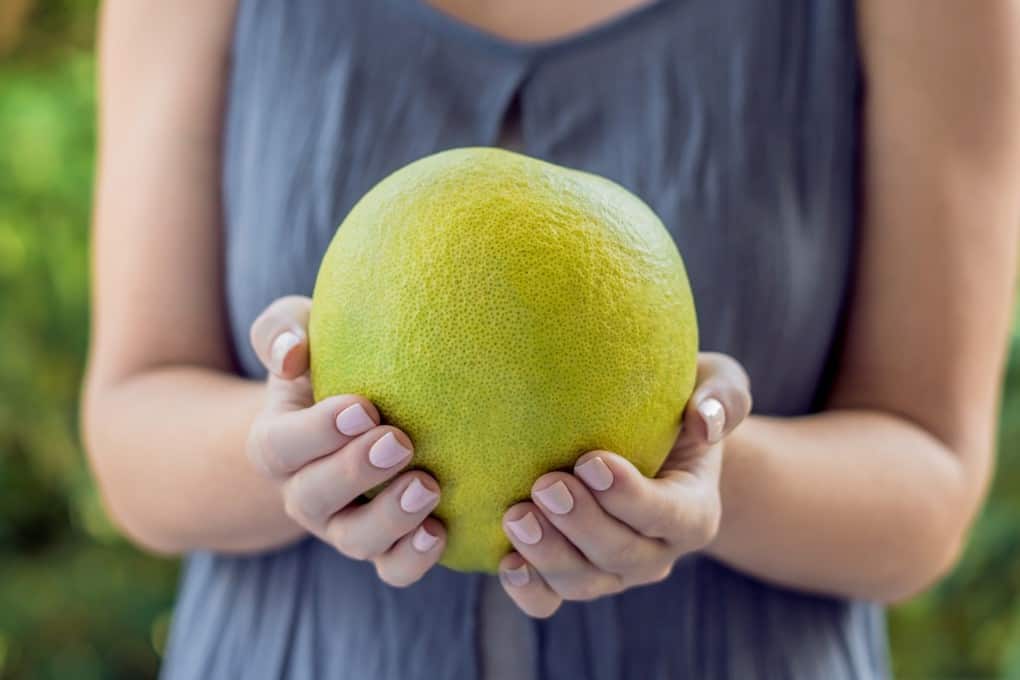 What is a Pomelo?
Referred to as Pomelos, pamplemousse, shaddock or pummelo, these delicious citrus fruits originated in Southeast Asia.
A pomelo is the largest out of all the citrus fruits with a close relation to grapefruit. The large size can make them look intimidating, but the truth is, they aren't at all.
These round, large, citrus fruits have a rind that ranges in colour from green to yellow with a textured rind. Filled with a creamy white, bright pink or somewhere in between pulpy core, pomelos have a thicker pith than most other varieties of citrus fruit.
Pomelos can either be filled with seeds, have very few or none at all.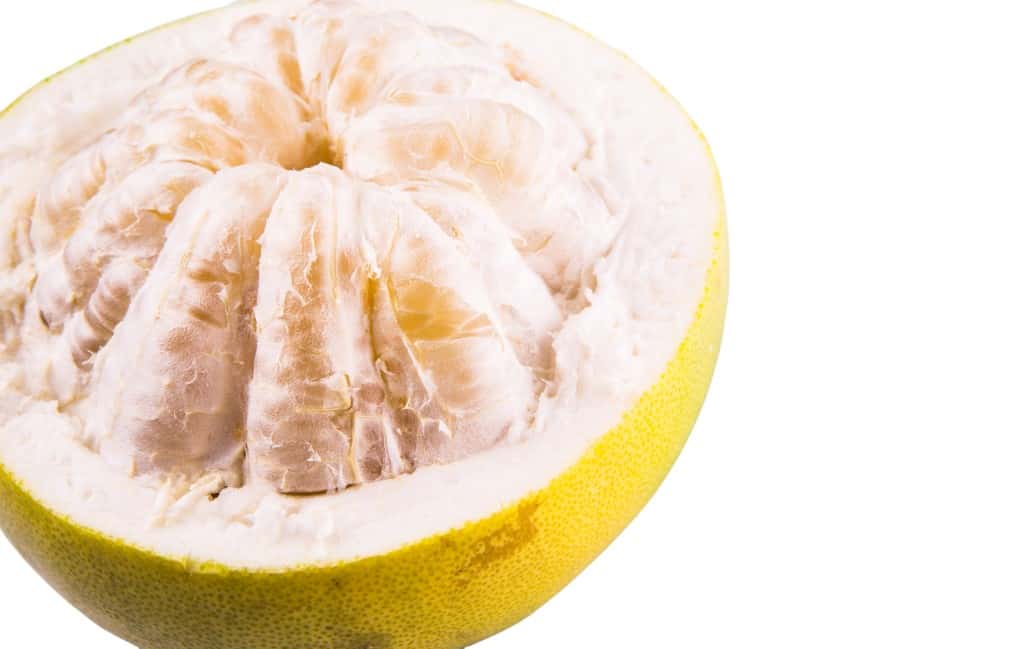 What Does a Pomelo Taste Like?
The flavour of a Pomelo is very much like the grapefruit, but much milder. Pomelos are sweeter and don't carry that tangy, bitterness that can be associated with grapefruit.
Buying a Pomelo
The best time to purchase Pomelos is between the months of November and March. They can be found in most grocery stores or Asian and Latin markets.
When trying to buy a Pomelo, look for yellow to pale green fruits that are heavy for their size and feel firm to the touch. Avoid soft, dull coloured fruits that look dried out.
Blemishes are ok but you don't want to choose one that gives easily to applied pressure.
Store your Pomelo in the refrigerator so it can last up to 1 week.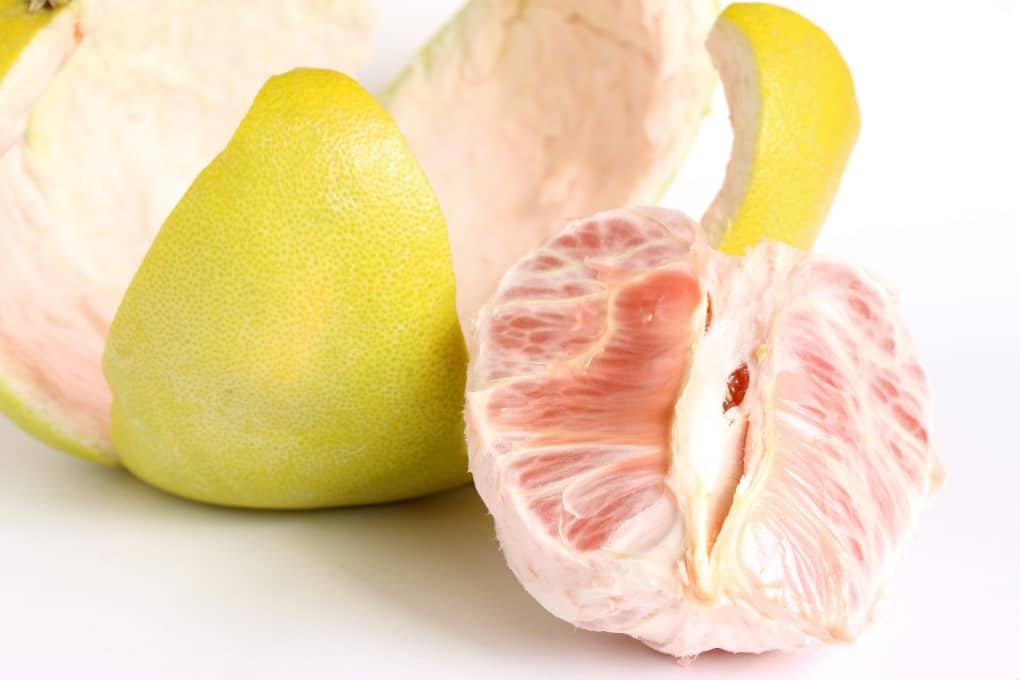 How to Eat a Pomelo
Remove the thick rind and peel the membrane from around each segment. You can score the rind as it is then easier to peel.
You don't eat the membrane like you would an orange or grapefruit but just the flesh inside. Pomelos are great in salsas, salads, marinades, juiced, made into jam or just right out of your hand.
Enjoy them the same way that you would enjoy any of your favourite citrus fruits. In fact, you can even use the peel in marmalades or candy it and use as a garnish.
There are many ways to enjoy a Pomelo. If you haven't tried one as of yet, now is the time!
Also, check out some great citrus recipes like Mascarpone Key Lime Mini Pies, Lavender Lemonade and Oranges en Surprise which are all great for spring and summer!!