Lavender Lemonade
It is almost picnic season and I am thrilled for some warm weather and venturing outdoors to enjoy great picnic fare and sunshine. Have you made homemade lemonade before? It really is very simple to make. Adding an additional flavor is easy too like in this Lavender Lemonade. For this post and in the coming month we have teamed up with The Taste Box to talk all about picnics!!
What is The Taste Box you say? The Taste Box is a monthly box of gourmet ingredients to help you make great meals for family and friends. I have been excited about this Canadian company ever since I discovered them when they offered me a delicious box to review. One look inside the box and I was smitten. Since then I have continued on with my own monthly subscription and also gave many of the 3 month subscriptions as Christmas gifts. My girlfriends were equally thrilled with their gifts.
Month after month I was ecstactic to see what was in the box!! Now coming for the May box will be something even more special, 'Picnic Essentials' inspired by Tara Noland. Yup, you read it right, my box, inspired by moi!! I am so thrilled to be collaborating with this great company!! Over the next month we will be showing you specials, giveaways and sales!! So stay tuned to our social media to get in all the deals but in this first post we are offering 50% off to new members on the exciting picnic box for May!!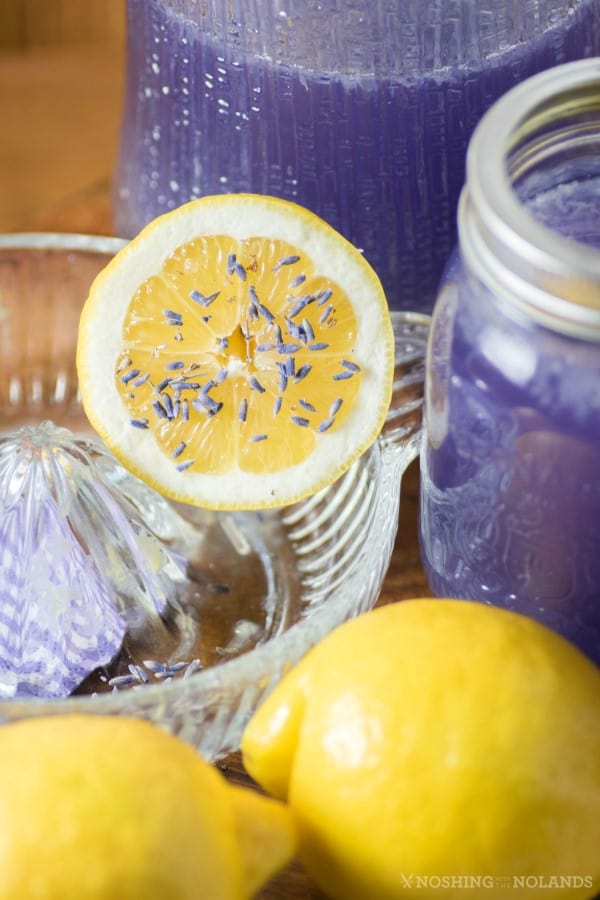 The Taste Box
The boxes come with 3 to 5 gourmet ingredients curated around an inspiration each month. So for this coming month of May, the ingredients will be inspired from this post 50 Picnic Basket Essentials.
I love to have a picnic, all that delicious food shared with family and friends in the great outdoors. Nothing can be more fun than that.
So I will give you a hint of one of the ingredients. It will help you make this delicious Lavender Lemonade and it is not the lemons folks!!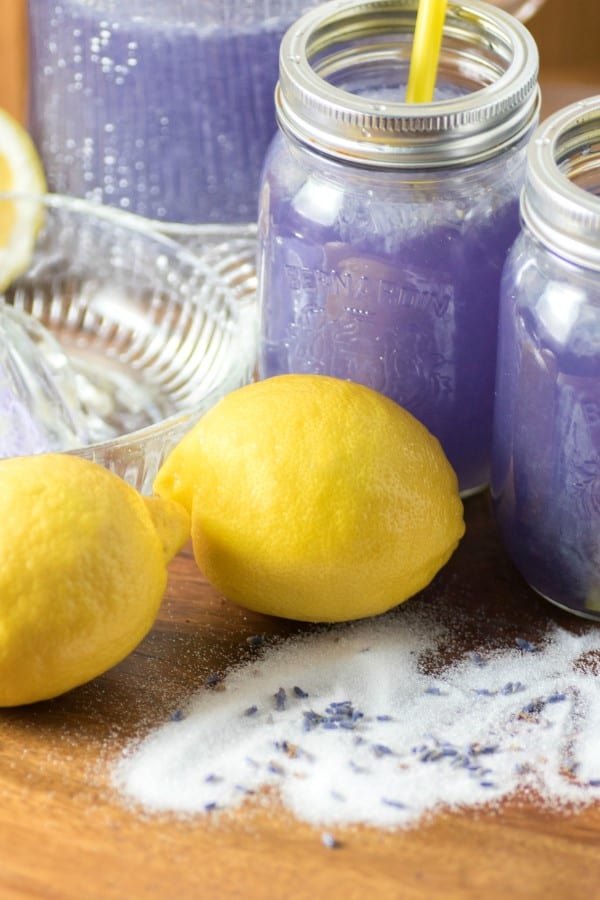 I adore a lemonade that is not too sweet. For me, there is nothing worse than a syrupy sweet non-thirst-quenching glass of lemonade. I like it tart but not puckering.
A little shot of vodka in there too can be fun! I jazzed this lemonade up to a pretty purple color but you can omit that. You have to be careful with lavender, the right amount is perfectly divine, too much and it tastes like soap. This lemonade just has a hint and I think it is perfect.
So jump on over to The Taste Box and sign yourself up for this box at 50% off, what a rocking deal is that!!
You will be thanking me, again and again, each month you receive your subscription. It is like Christmas all year long. Each box inspires me to be more creative in the kitchen and they will inspire your love of food too.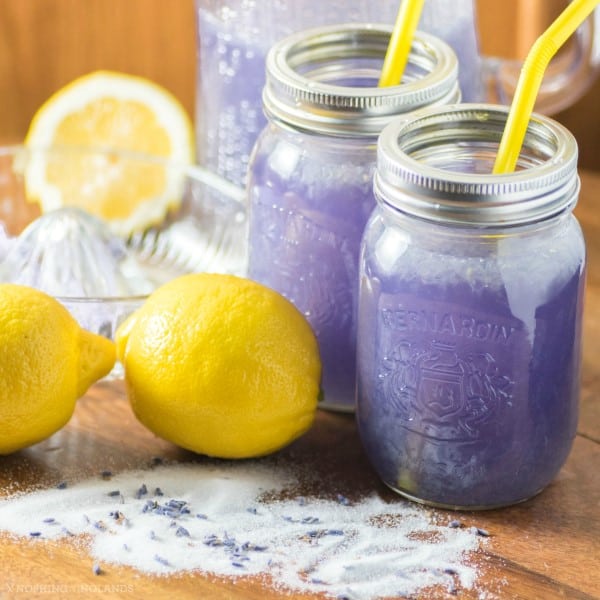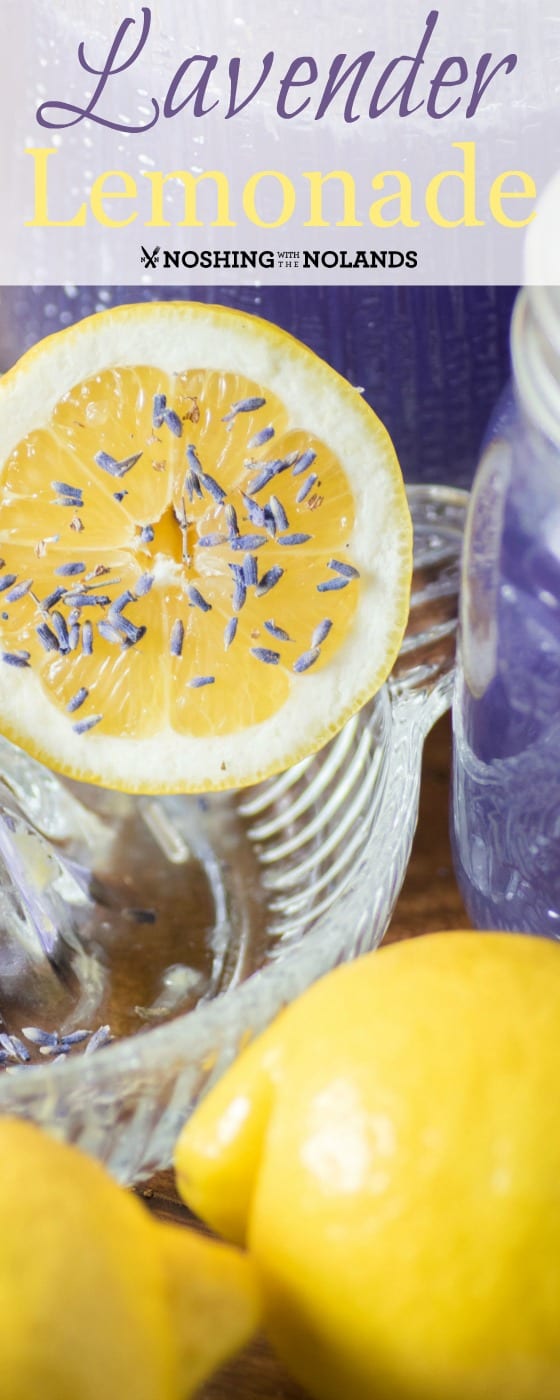 Lavender Lemonade Recipe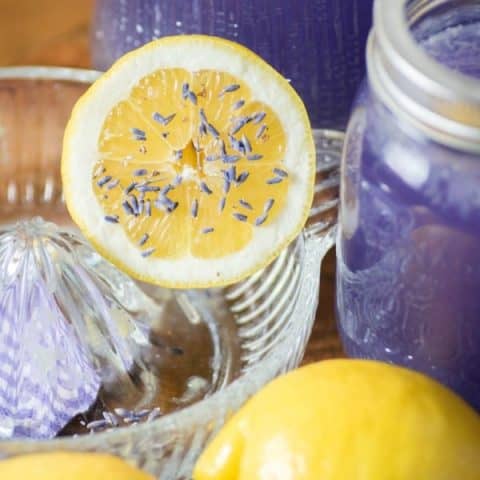 Lavender Lemonade
Yield: 6 1/2 cups
Prep Time: 10 minutes
Cook Time: 3 minutes
Total Time: 13 minutes
Ingredients
Lavender Simple Syrup
1 Tbsp. dried lavender
1 cup sugar
1 cup water
Lemonade
1 1/2 cups fresh lemon juice (5-6 lemons)
4 cups water
Red and blue food colouring (optional)
Ice
Instructions
To make the simple syrup bring the sugar and water up to a firm simmer and stir to dissolve the sugar. Add the lavender and remove from heat, cover and let steep for 1 hour. Strain lavender out and let cool.
Mix the lemon juice and water together and add the simple syrup. Colour with the food colouring if desired. Refrigerate and serve over ice if wanted. A splash of vodka makes a refreshing cocktail too!