We were out in Tofino last year just around this time of year. What a glorious trip that was. I hadn't been to Tofino before and hadn't been over to the island in a long time. We tried many restaurants and enjoyed our time their immensely. I have many memories but one of the best was of these Gluten Free Chocolate Walnut Cookies. Yes, a cookie!! I had it at Sobo. It was extremely memorable. Their cookie had pecans in it but we had walnuts on hand here and I might have even improved on their cookie, these are out of this world good.
This cookie hands down is one of the best things ever!! They are chewy, crispy, crunchy and full of wonderful chocolate flavor! I just love everything about this cookie. Amber made these cookies for me and she made them nice and big. I helped with the recipe development but she then took over.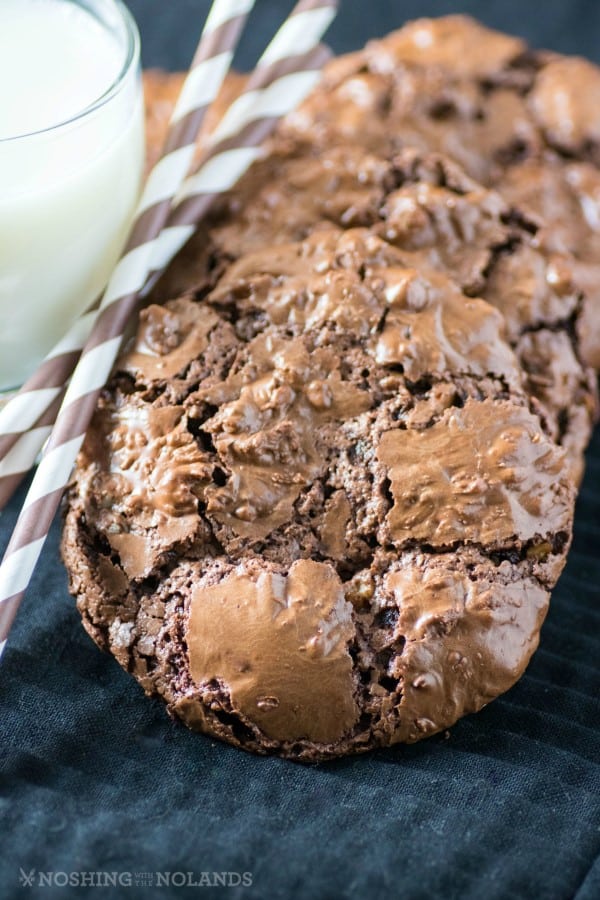 This is a pretty gorgeous cookie. Amber strikes again in the kitchen with a winning result!! These are easy to make, take only a few ingredients and turn out drool-worthy!! The bonus too is that they are gluten free if that is essential to your health. You can now indulge in the best cookie ever!!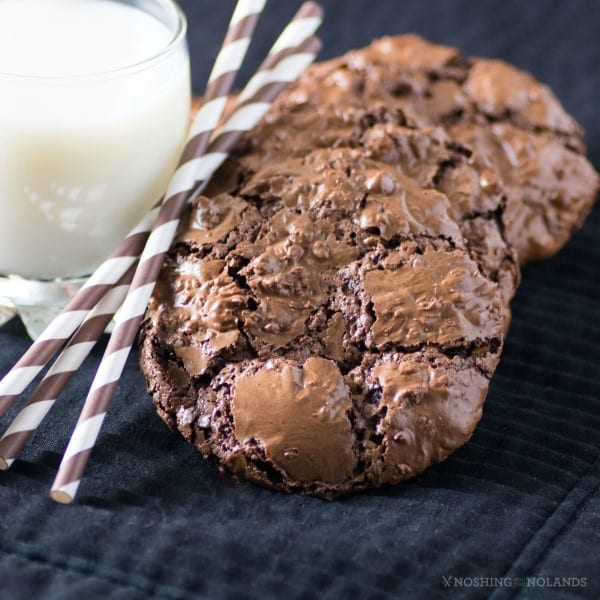 This is one of those cookies that is even better with a cold glass of milk. You know the kind that go hand in hand!! Big on the chocolate and so quenching with the milk. I can't say enough about these cookies. They only make 12 large cookies so go on, make them, I guarantee you will be making more!!
The Recipe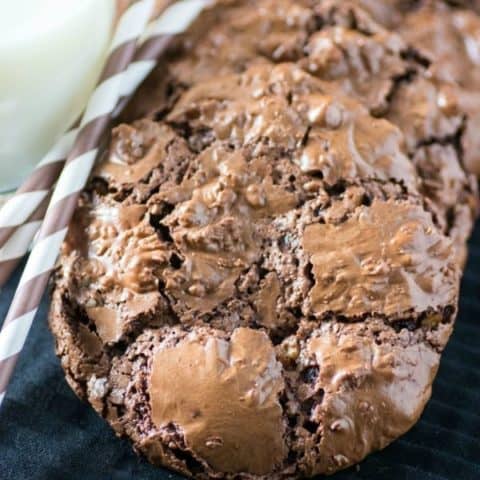 Gluten Free Chocolate Walnut Cookies
Yield: 12 cookies
Prep Time: 10 minutes
Cook Time: 20 minutes
Total Time: 30 minutes
Gluten Free Chocolate Walnut Cookies are crisp on the outside and chewy fudgy cookie on the inside. One of the best cookies I have ever had!!
Ingredients
1 1/2 cups walnut pieces, chopped only slightly
2/3 cup cocoa
3 cups powdered or confectioners' sugar
Large pinch of salt
4 egg whites, room temperature
1 Tbsp. vanilla extract
Instructions
Preheat oven to 350F with oven racks in the upper and lower parts of the oven. Line two baking sheets with parchment paper and set aside.
Spread the walnuts out on one sheet and bake until fragrant for 10-12 min.
In a large bowl whisk together the dry ingredients and then add the nuts. Add the eggs and the vanilla and fold to combine, do not overwork. Spoon the batter onto the cookie sheets, 6 per sheet. Bake for 8 min. and then trade places and move the sheets from top to bottom and spin them from front to back. Continue baking for 10-12 min. or until the tops are cracked and the cookies are slightly firm to touch. Do not let them burn. Cool on the cookie sheet and then slide them, including the parchment, onto a cooling rack to further cool. Stores well for 1 week in an airtight container.
Recipe adapted from
Saving Room for Dessert