Vegan Chicken Salt
You might think I have gone a little crazy with the title of this one but honestly this is a seasoning! I was watching Valerie Bertinelli's show called Valerie's Home Cooking and she started talking about an Australian seasoning that has become very popular in Australia. On further research I found that it is made with dehydrated and then ground chicken skins. Although this does sound like it would be yummy I was not about to do that. She also did mention a Vegan Chicken Salt. So I did some research and found out that is it turmeric, garlic powder, onion powder and salt. Well that is very doable.
This sounded delicious to me but what do you use it with you ask? Well, it can season anything but the way the Aussie's love is on their fries!! Turmeric is a trending spice at the moment and one that we all like in this household. I received a lovely pouch of turmeric from The Taste Box. With a subscription each month you receive a monthly box of gourmet ingredients to help you make great meals for family and friends. The Taste Box helps me be more creative!!! Amber had already dug into the turmeric making these stunning Turmeric Dyed Curry Deviled Eggs and they were a real hit.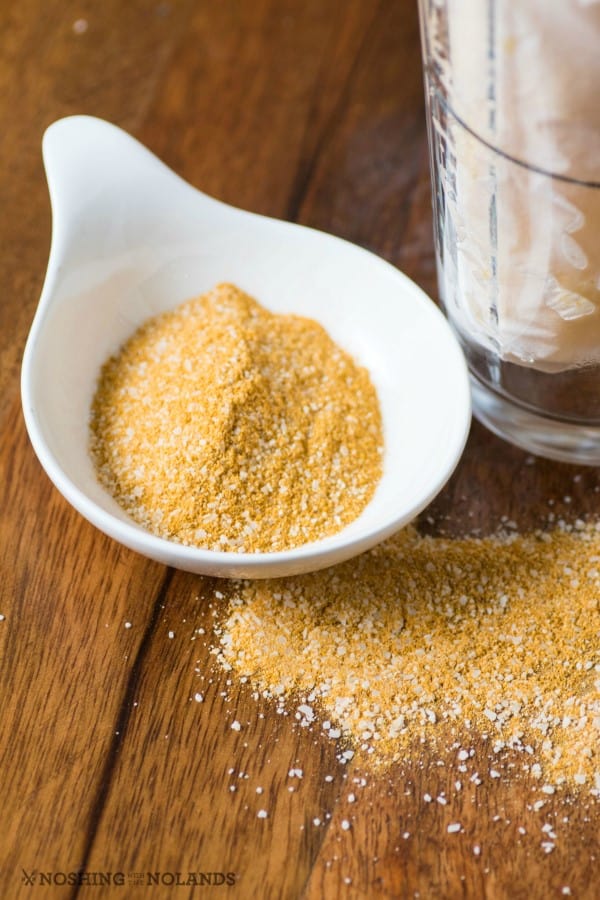 We made up a little batch to try on some fries and man, that is really delicious. It takes your plain old french fries to another level and it is such a pretty color too!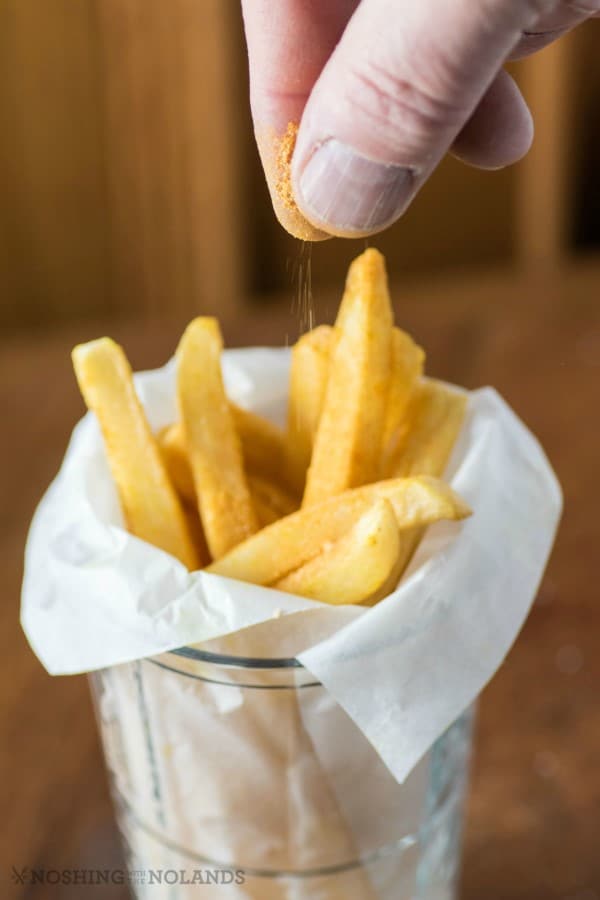 Instead of just plain salt why not try this delicious Vegan Chicken Salt. So whip some up today and get this simple seasoning on your fries, chicken, fish, veggies and more!!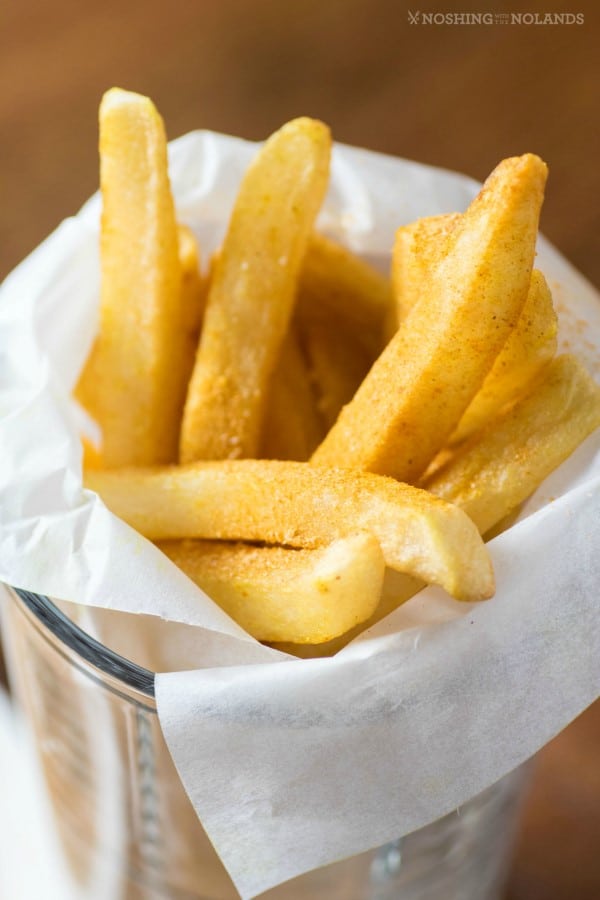 The Recipe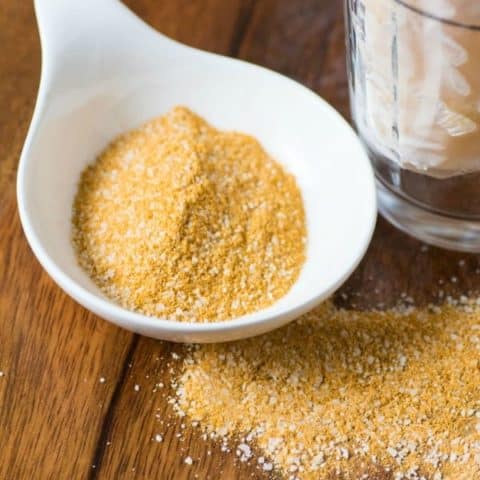 Vegan Chicken Salt
Prep Time: 1 minute
Total Time: 1 minute
This simple Vegan Chicken Salt will add so much flavor to everything from fries, to chicken, fish, veggies and more!
Ingredients
1 1/2 tsp. turmeric
1/2 tsp. onion powder
1/2 tsp. garlic powder
1 Tbsp. sea salt
Instructions
Mix spices together and enjoy on fries, chicken, fish, veggies and more.