Mascarpone Key Lime Mini Pies
I am reviewing a cookbook today called Seriously Good Freezer Meals by Karrie Truman. There are 150 easy recipes to choose from that save you time, money and sanity as the front cover says!! I decided to make these Mascarpone Key Lime Mini Pies from this cookbook.
Well actually Amber stepped in and made these delightful mini pies. They are a snap to make and are a lovely dessert that can be made in advance as they come from the freezer to plate in no time and served up with a dollop of whipped topping and a garnish of sliced lime. Nothing could be easier than this and so refreshing on a hot summer day!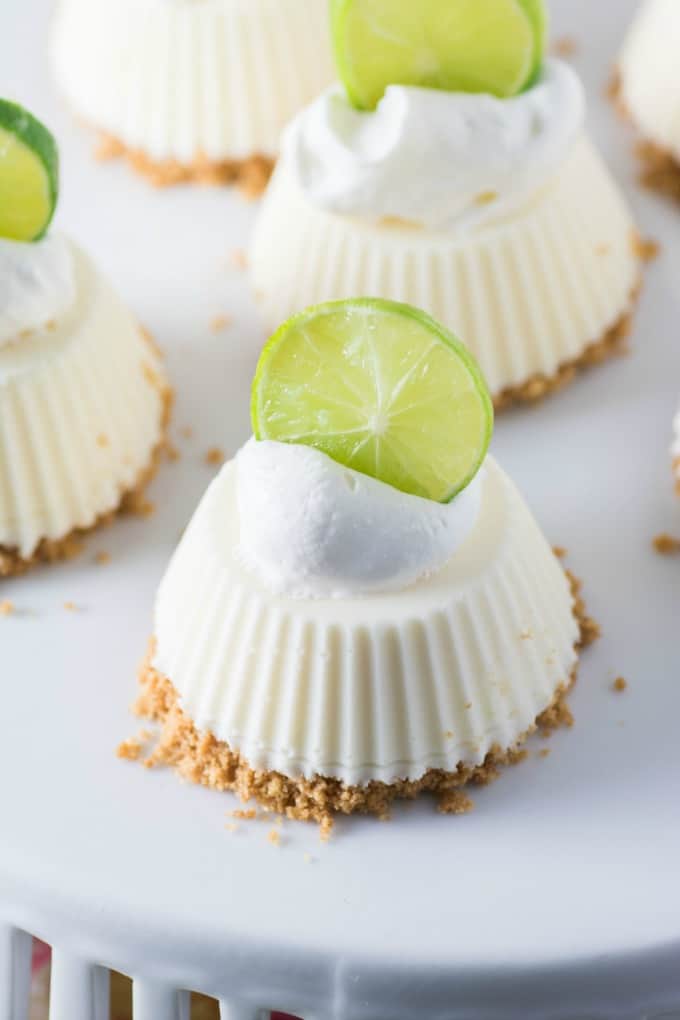 So besides this delightful recipe, what is this cookbook all about? It is about meals that are prepared ahead of time and frozen and then you pull them out of the freezer and cook them for dinner.
Seriously Good Freezer Meals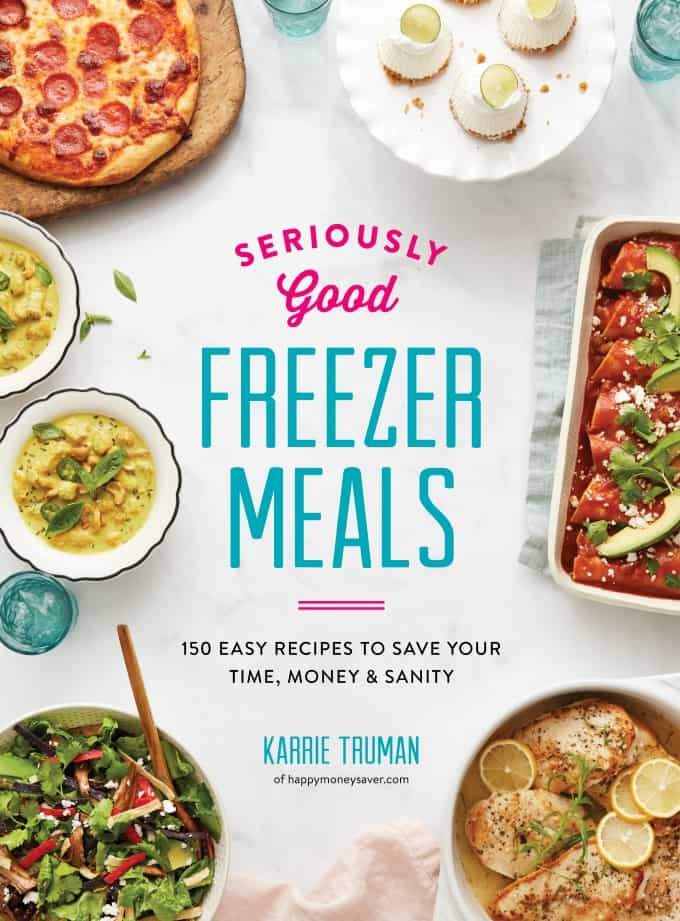 It will save a busy mom or dad's day! The recipes are made with real whole-food ingredients and come with beautiful photographs of the finished recipes.
Some of the delightful recipes are Homemade Sweet Milk Waffles, that are from her great-grandmother's recipe box and date back to the 1940's.
Or simple to make Homemade Easy Lasagna, that will be loved by all!
Another is Healthy Homemade Empanada Hand Pies that are filled with Spanish rice and cheese and go from afternoon, to lunch or weekend brunch easily.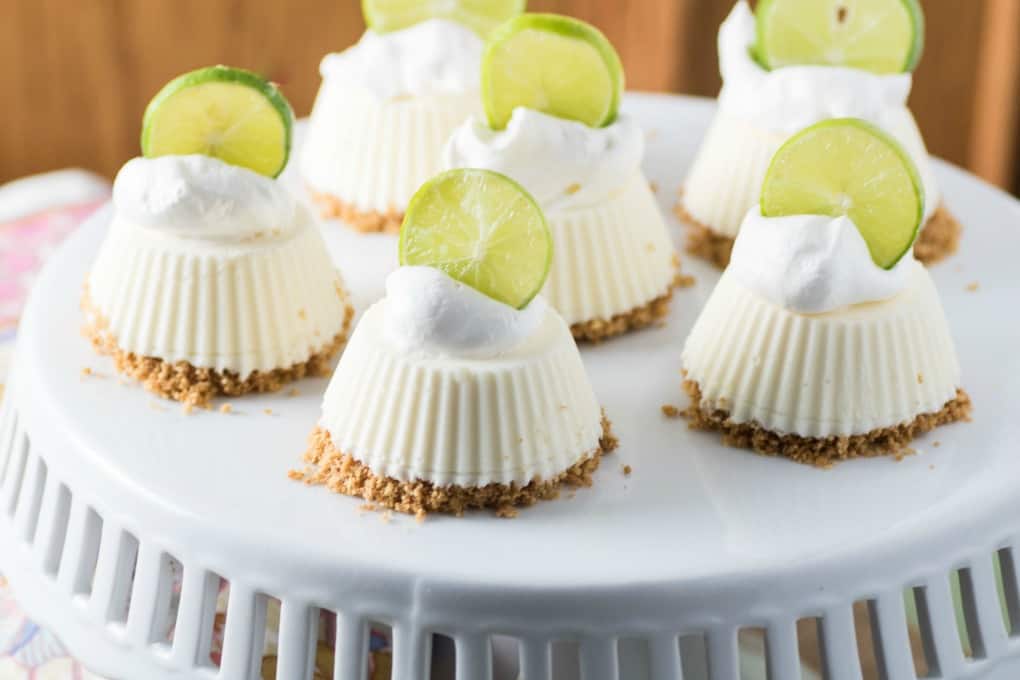 Just like this recipe there are many others that pull together easily with simple ingredients that turn out nothing less than spectacular.
This cookbook will take the novice cook into a world of freezer meals while the intermediate cook have their program too and advanced freezer cook also has a "fifty freezer meals in a day master freezer chef step-by-step guide".
Aren't these so cute, plus the refreshing key lime flavor just can't be beat! And the light and airy mascarpone over the crumbly graham crust is perfection!
These were gobbled down!! And it was nice that they kept well in the freezer just waiting to be snatched up and served!!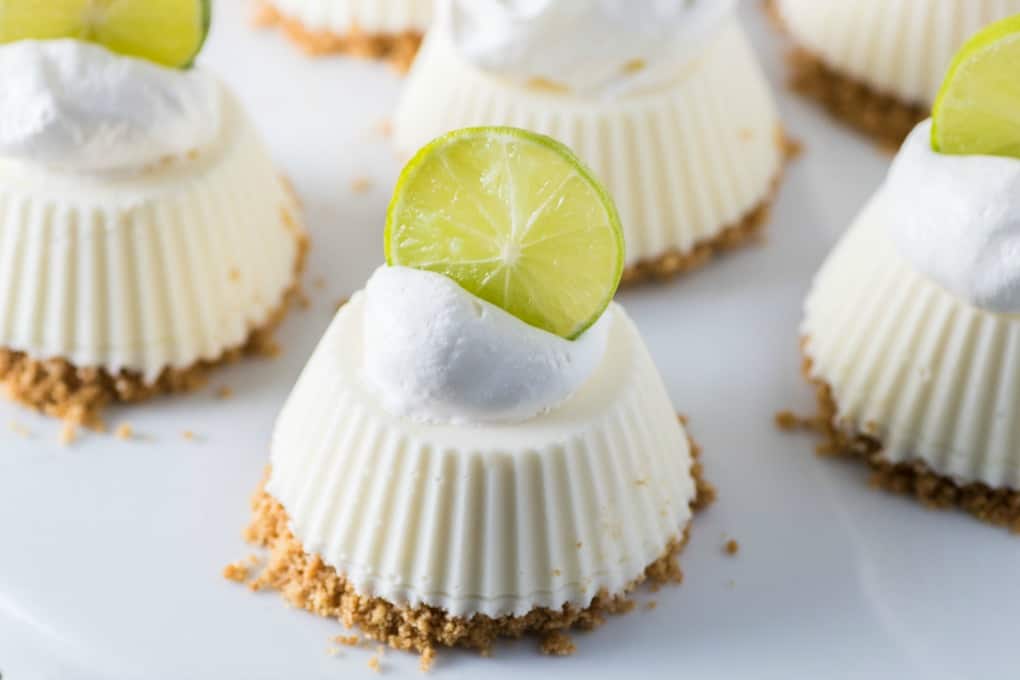 About the Author
Karrie Truman is a passionate foodie, writer and author of Happy Money Saver. She has always been excited to find ways to cut costs and more importantly time.
Karrie lives and blogs out of eastern Washington and has four amazing kids that keep her running. She found her niche with freezer meals on her blog. Her readers were hungry for more recipes and that inspired her to create this cookbook.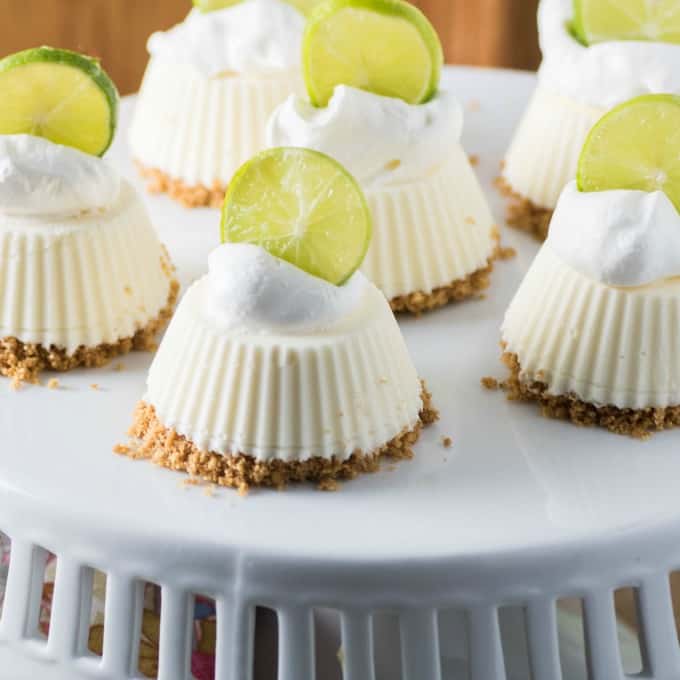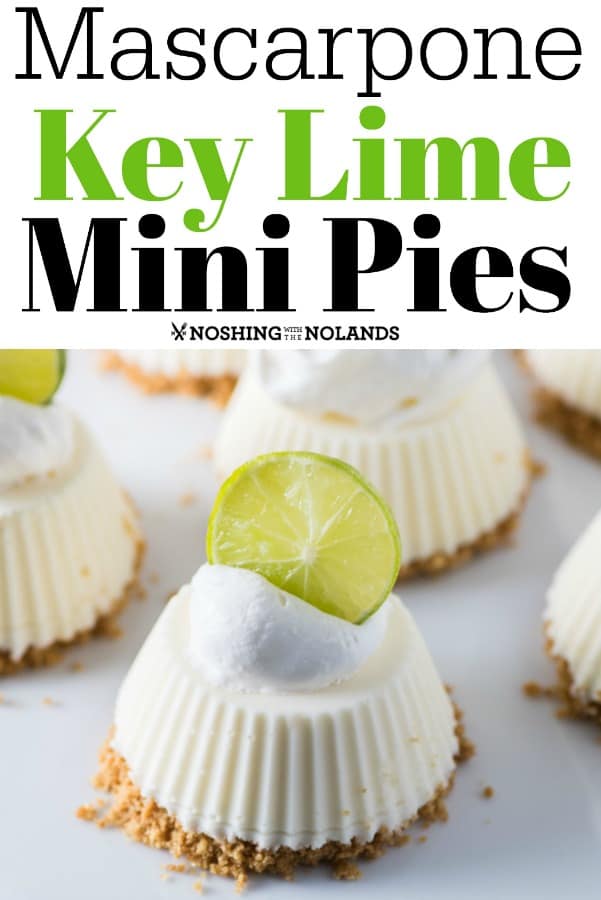 I love making freezer desserts also like this Frozen Strawberry Easy Dessert. This is another one that is perfect for summer!
The Recipe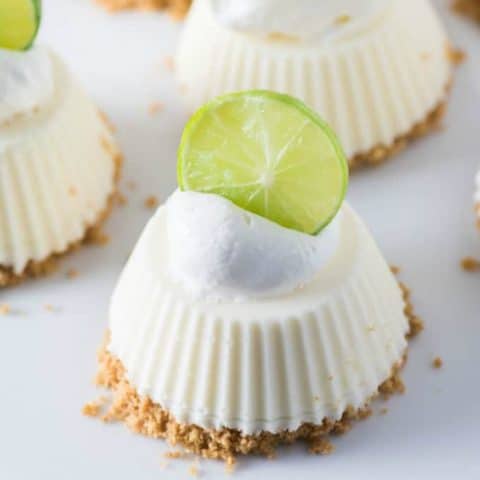 Mascarpone Key Lime Mini Pies
Yield: 12 mini pies
Prep Time: 30 minutes
Total Time: 30 minutes
These mini pies are truly my biggest addiction. The refreshing light, sweet flavor of Key limes and the creamy, airy mascarpone are the obvious stars, but the real surprise lies in the unique taste of cardamom in the graham cracker crust. It's a magical combination! Makes about 12 mini pies.
Ingredients
Filling
8 oz (250 g) mascarpone cheese, softened
1 can (14 oz or 300 mL) sweetened condensed milk
3/4 cup (175 mL) freshly squeezed or bottled Key lime juice
2 cups (500 mL) frozen whipped topping (Cool Whip), about 6 oz/175 g
Crust
11/4 cups (310 mL) graham cracker crumbs (about 41/2 oz/130 g)
1/4 cup (60 mL) butter, melted
1/2 tsp (2 mL) ground cardamom or ground cinnamon
Garnishes
Additional frozen whipped topping (Cool Whip), optional
Sliced Key limes (optional)
Instructions
Filling: In the bowl of a stand mixer (or in a medium bowl, using an electric hand mixer), beat mascarpone cheese on High for about 1 minute, until creamy. Add condensed milk and lime juice; beat on Medium for about 1 minute, until smooth. Gently fold in whipped topping, until blended.
Place 12 silicone muffin liners in a 12-cup muffin tin. Scoop mixture into cups until three-quarters full.
Crust: In a medium bowl, combine graham cracker crumbs, melted butter and cardamom, stirring well.
Sprinkle crust mixture evenly over each mini pie. Press gently with the back of a spoon to flatten. Freeze for about 2 hours, until firm.
Make It Now Remove from freezer. Gently remove silicone liners and invert mini pies onto a serving plate, crust side down. Top with additional whipped topping and a slice of Key lime, if using. Serve frozen.
Make It a Freezer Meal Remove from freezer. Transfer mini pies, in their silicone liners, to 2 labeled gallon-size (4 L) freezer bags. Seal, removing as much air as possible, and freeze.
Serve Remove from freezer. Gently remove silicone liners and invert mini pies onto a serving plate, crust side down. Top with additional whipped topping and a slice of Key lime, if using. Serve frozen.
Courtesy of
Seriously Good Freezer Meals: 150 Easy Recipes to Save Your Time, Money & Sanity
by
Karrie Truman
© 2017
www.robertrose.ca
Available where books are sold.
Image credit: Charity Burggraaf