East Coast Donair
I was so excited to get this recipe for an East Coast Donair when I heard the electrician Nathan Munroe, that did our kitchen reno talking about it. This is a true Canadian recipe that I grew up on in Ontario and still love them to this day out here in Alberta. Thanks again Nathan for this wonderful recipe!!
I don't think I realized though that it is was a very Eastern Canada thing, the Donair, but that is where the roots of this recipe came from.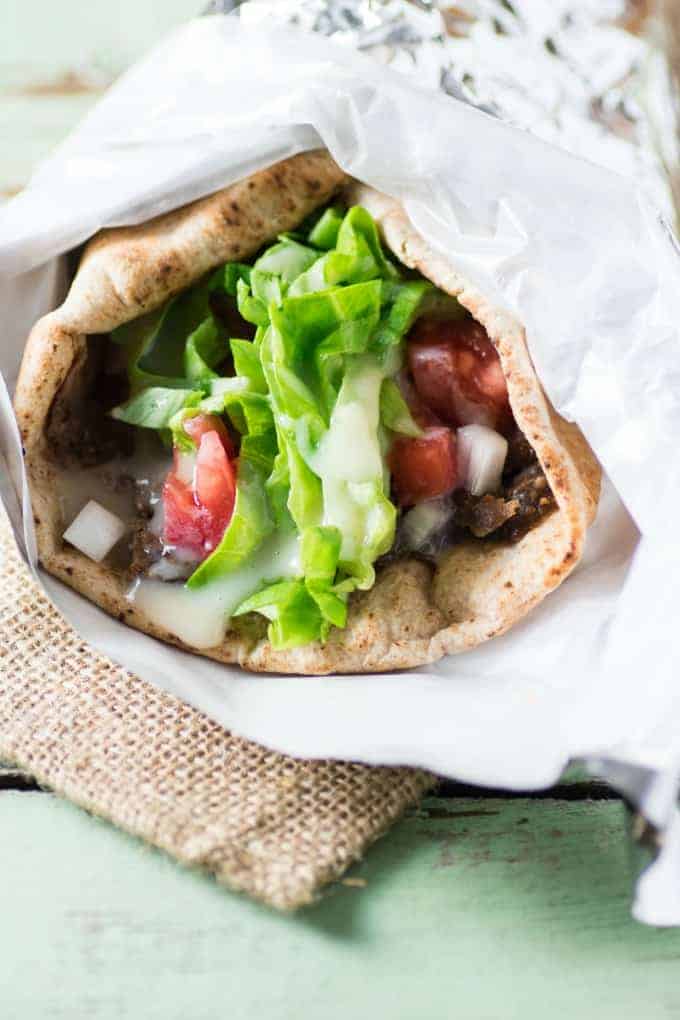 Helpful Items for This Recipe
This post contains affiliate links.
Porcelain Broiler Pan and Grid, Black
Large Foil Hamburger / Sandwich Bag
Hard Anodized Nonstick Dishwasher Safe PFOA Free 8 and 10-Inch Fry Pan Cookware Set, 2-Piece, Black
What is a Donair?
What exactly is this? It is a truly Canadian invention by a man named Peter Gamoulakos originally from Greece.
He was selling his beloved Greek Gyros in Halifax but they weren't jiving with the east coast meat and potatoes crowd. So he swapped out the lamb for beef and made a sweet "donair sauce".
This was instantly a hit and caused a feeding frenzy!! It is the perfect late-night snack after a night of indulging!! Trust me I have been there and done that many times!!
So loved this is that Halifax city council in 2015 made it the official city's food!!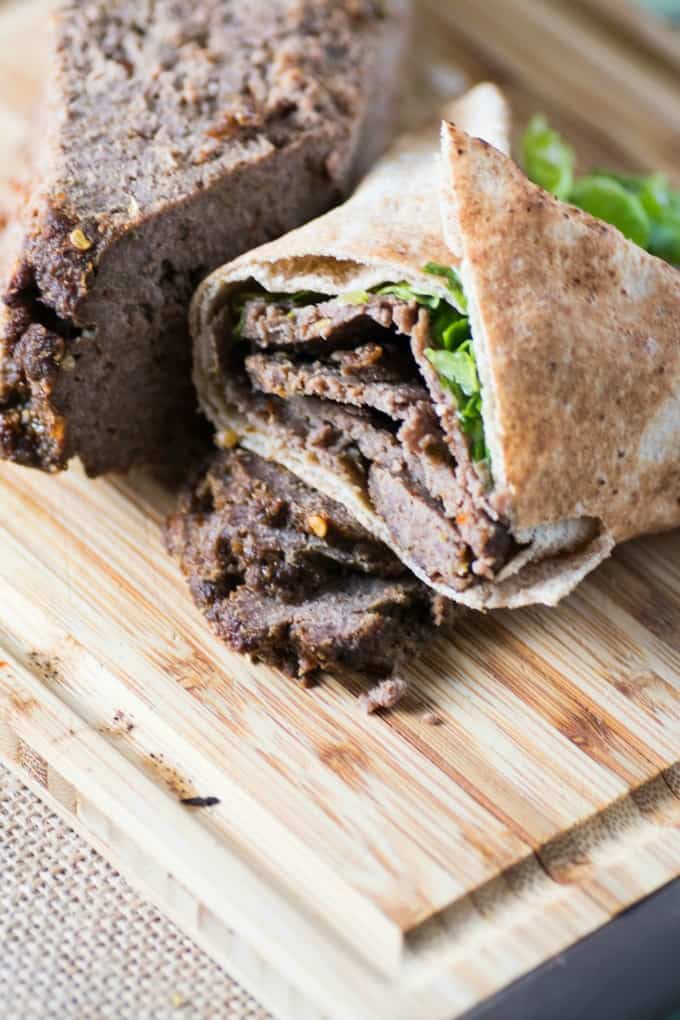 It is traditionally made with hamburger that is molded into a log and formed around a spit. The spit then rotates standing up and meat is carved off the spit in thin strips.
What makes the donair killer though is the sweet sauce, I always ask for extra!!
Late Night Noshing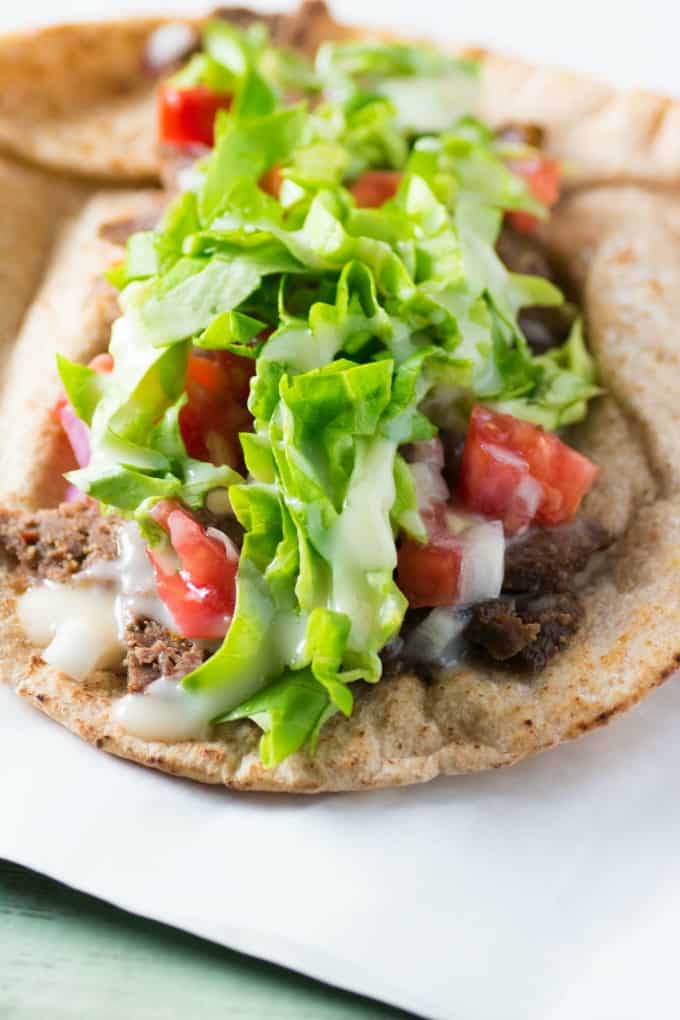 We are talking eating to the supreme here!! Now you start to see the donair creeping into pizzas and more.
I have so enjoyed going down memory lane (may it be a bit foggy from the late-night noshing), thinking back about this delicious recipe!!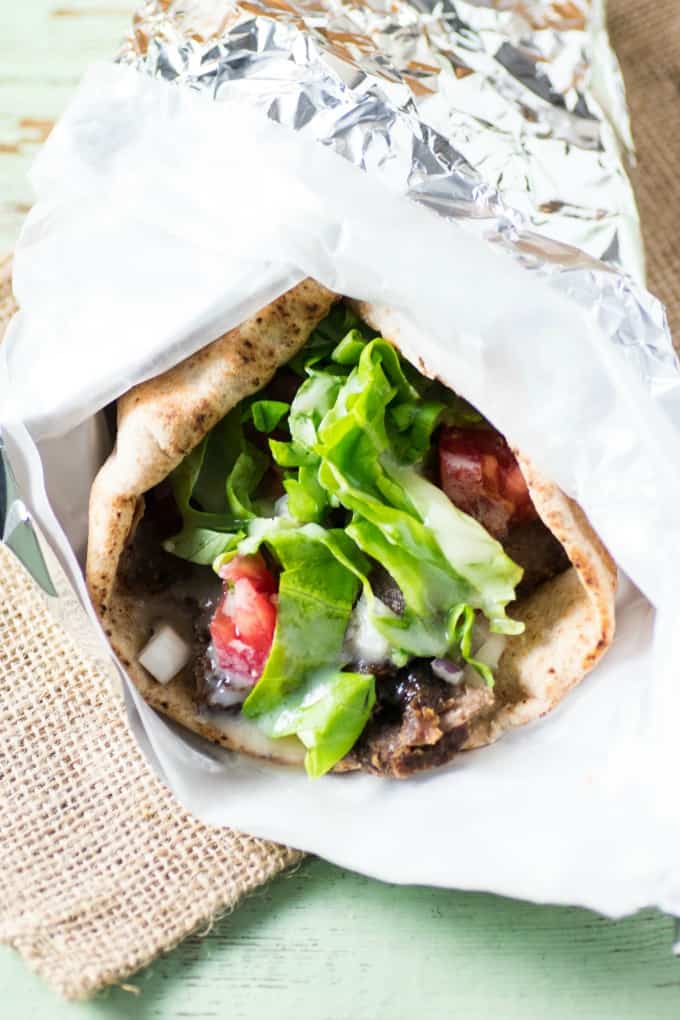 You will want to make this recipe and compare it to the donairs you have also loved or if you have never had one then hell, get on it.
You have no idea what you are missing!!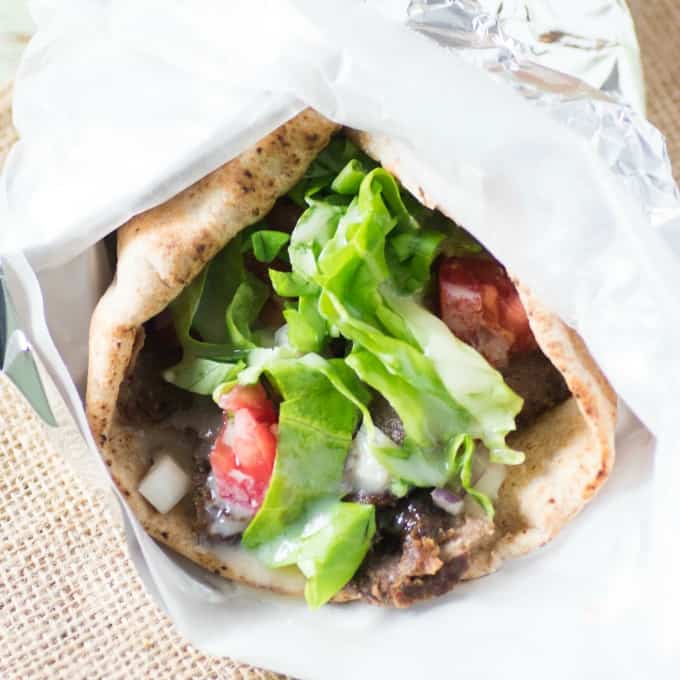 They say it is not a donair without tomatoes and onions, I like lettuce and some like other toppings like cheese.
Any way you slice it, you will love this classic Canadian dish!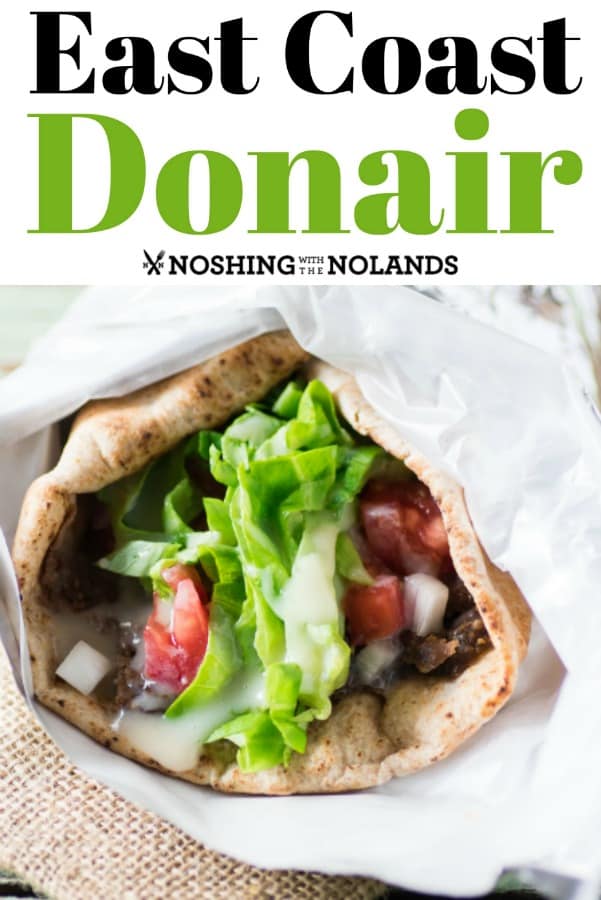 In the video we had created the meat is cooked in a loaf pan which is not traditional but easy. The slices should be very thin, not like meatloaf slices.
I have also made it on top of a roasting pan, on the rack to let the juices drip off and dry the meat out more.
Having cooled the meat lets you slice it easier. You rewarm the slices in a pan anyway at the end.
East Coast Donair Recipe
Yield: 8 servings
East Coast Donair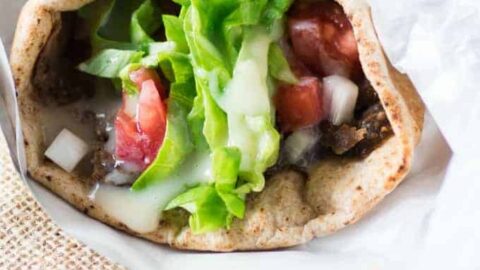 East Coast Donair Recipe Type : Entree Cuisine: Canadian Author: Nathan Munroe Prep time: 25 mins Cook time: 3 hours Total time: 3 hours 25 mins This East Coast Donair is a true Canadian classic made with spicy beef, sweet garlicky sauce and fresh veggies like tomatoes, onions and lettuce.
Ingredients
For the Donair
2 tsp. garlic salt
2 tsp. garlic powder
2 tsp. onion salt
2 tsp. onion powder
(I did not have the "salts" so I used 1 1/2 tsp. salt and 1 1/2 tsp. each of garlic powder and onion powder)
2 tsp. oregano
2 tsp. paprika
1-2 tsp. crushed red pepper (2 tsp. makes it spicy)
2 tsp. white pepper
1 1/2 tsp. chicken bouillon
3 lbs. lean ground beef
Donair Sauce
1 can evaporated milk
1 1/2 cups sugar
1 tsp. garlic powder
1/4 cup vinegar
Toppings
Chopped tomato
Chopped lettuce
Diced onion
Foil and wax paper for each donair
Pitas, whole wheat or white
Instructions
Mix together all of the Donair spices and add them to the ground beef. Make into a loaf and place on a greased broiler or roasting pan. Bake at 275F for 3 hours. Check with thermometer for doneness, it should read 160F. When loaf is finished let cool or refrigerate (I found it sliced even better after being refrigerated).
Meanwhile make the sauce by adding in the milk, sugar and garlic powder. Stir until the sugar dissolves. Gently add in the vinegar but don't over stir, it will now thicken. Refrigerate until ready to use.
When ready to eat, make up some rectangles of wax paper and foil. Slice off thin strips from the loaf. Fry in a non-stick pan with a small amount of water. When the meat is heated lay a pita bread on top and let it steam slightly. Take the pita off and lay it on the wax paper that is on top of the foil. Top with the beef slices. Top with tomatoes, lettuce, onion and sweet sauce. Wrap up and serve.
Nutrition Information:
Yield:
8
Serving Size:
1
Amount Per Serving:
Calories:

814
Total Fat:

30g
Saturated Fat:

12g
Trans Fat:

1g
Unsaturated Fat:

14g
Cholesterol:

185mg
Sodium:

1406mg
Carbohydrates:

73g
Fiber:

5g
Sugar:

44g
Protein:

63g
Recipe calculation was provided by Nutritionix and is an estimation only. If you need nutritional calculations for medical reasons, please use a source that you trust.