Whole Wheat Pita Crisps
I love a homemade pita crisp. Our local gourmet deli, Sunterra, make great homemade pita crisps but they cost a fortune. Making them ourselves is a lot cheaper and so easy. These Whole Wheat Pita Crisps went great with the Edamame Guacamole I made the other day.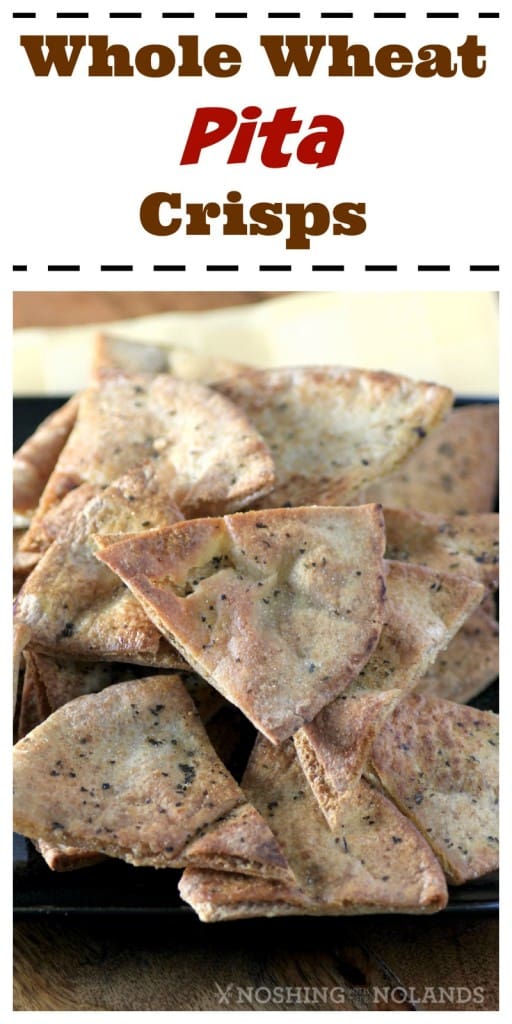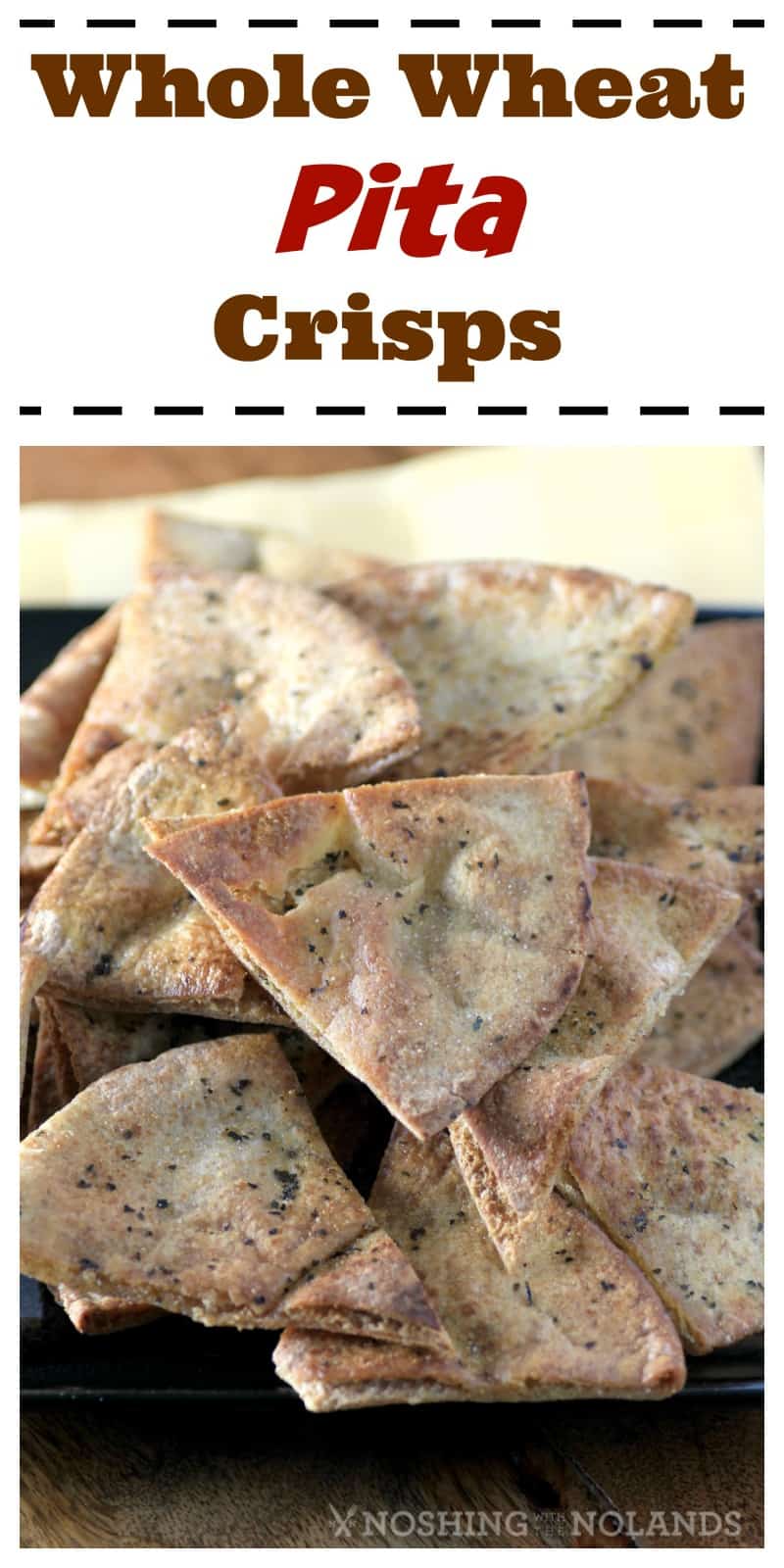 Lightly salted but full of flavor, these Whole Wheat Pita Crisps are as healthy as you make them. You control what goes on them. They are great for any dip, salsa or spread. They stand up to thicker dips too and don't break as easily as tortilla chips.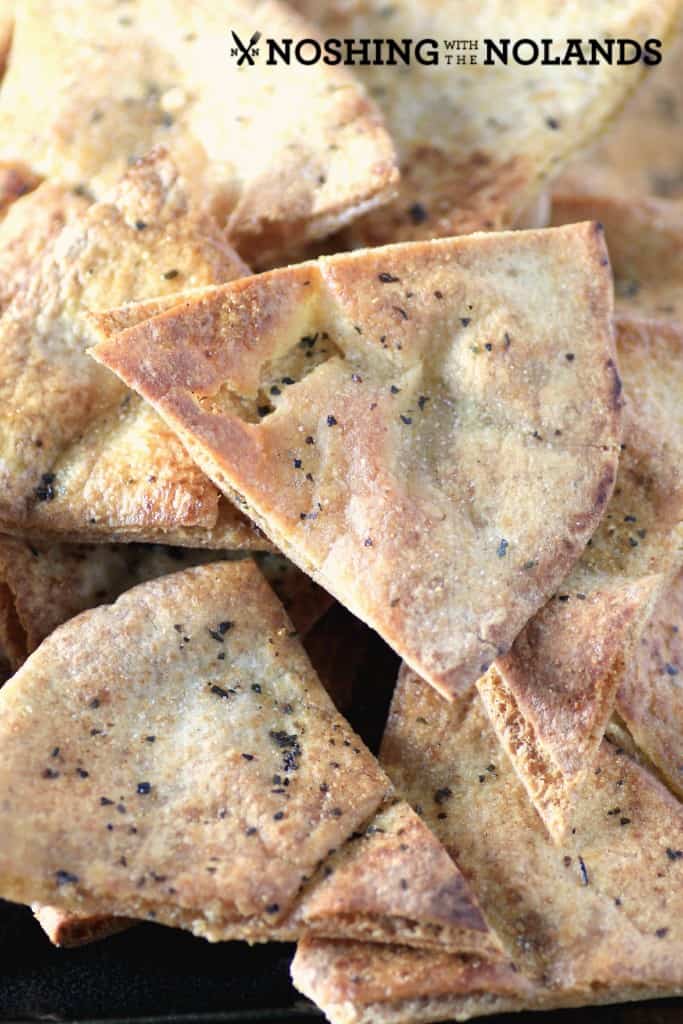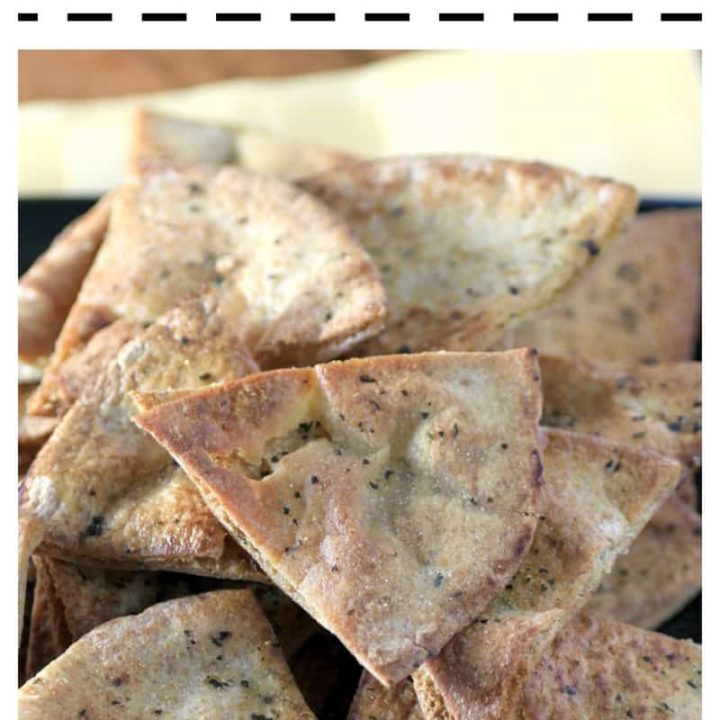 Whole Wheat Pita Crisps
Yield: 36
Prep Time: 10 minutes
Cook Time: 8 minutes
Total Time: 18 minutes
A homemade pita crisp that will stand up to the thickest of dips.
Ingredients
1/3 cup olive oil
1/2 tsp. garlic powder
1/2 tsp. dried basil
Salt and pepper to taste
6 whole wheat pita pockets
Instructions
Preheat oven to 400F. With a pizza cutter slice pita into wedges of desired size, we sliced each pita in 6 pieces. Mix together the olive oil, with garlic powder, basil, and salt and pepper. Paint the individual pitas and place on the baking sheet. Bake 6-8 min. unitl crisped and browned. Watch that they do not burn. Repeat until all pitas are baked. Salt them lightly again when removed from oven.