I have been mulling around a guacamole in my head for awhile. I really wanted something with an Asian twist. I already knew I wanted to add sesame oil to the guacamole but what else? In the recent article of Canadian Living they had a Edamame Guacamole. What a great idea, perfect for where my mind was going with this. Here is my recipe that I came up with, we all loved it and it was gone in no time.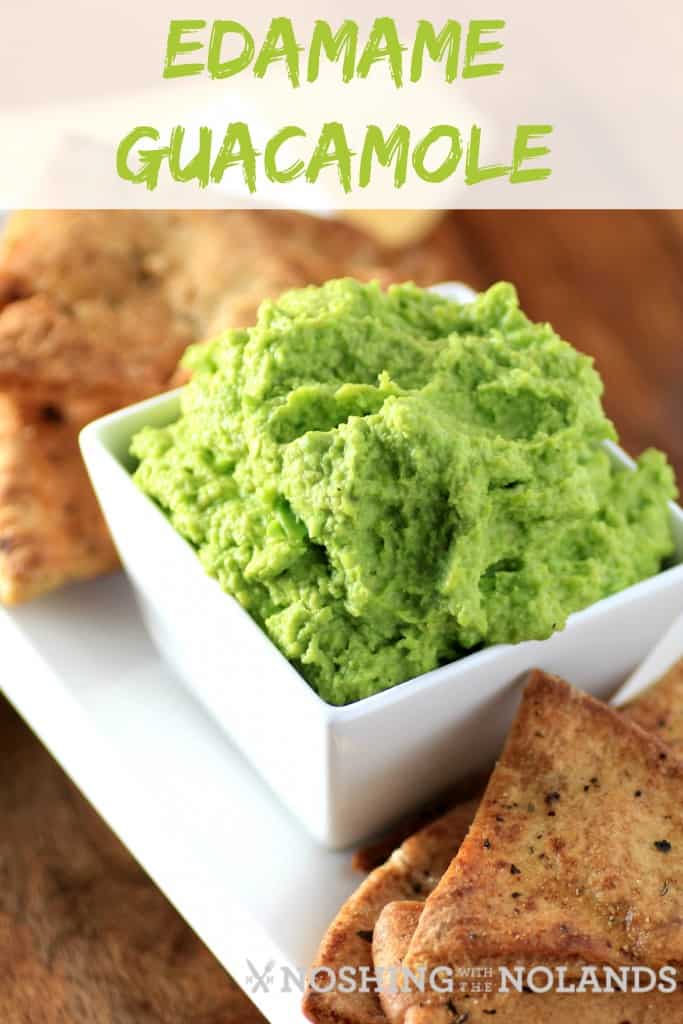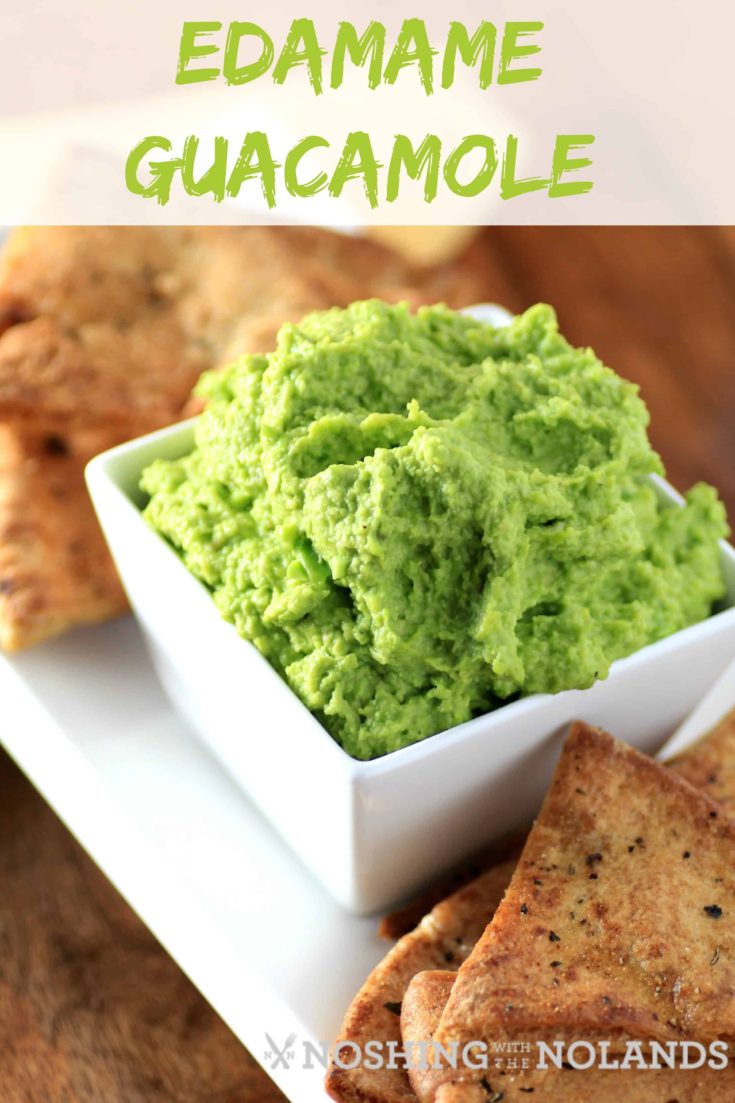 Along with the guacamole we had Whole Wheat Pita Crisps. Perfectly matched up with the guacamole, they are easy to make and incredibly delicious. This recipe will be showcased on our blog on Saturday, so stay tuned for the recipe!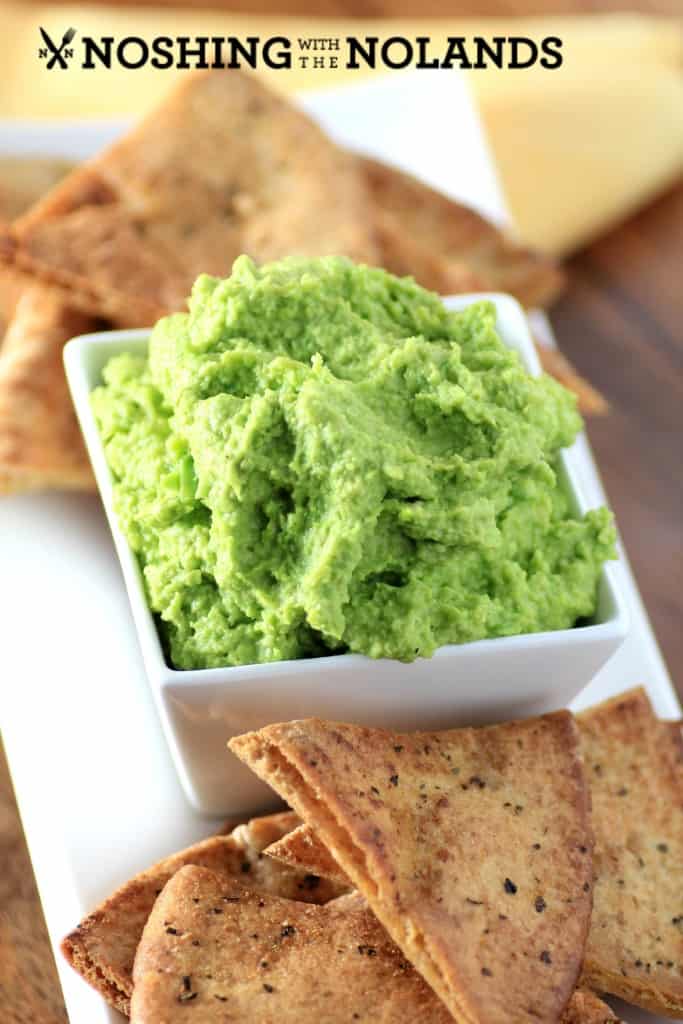 This recipe is healthy for you filled with the edamame and avocado. With another appetizer we made a meal on this but of course it makes the perfect starter for anytime. Great for watching the game and with it's fun, gorgeous green color is so pretty for summer. The recipe is also vegan and gluten free without the pita crisps.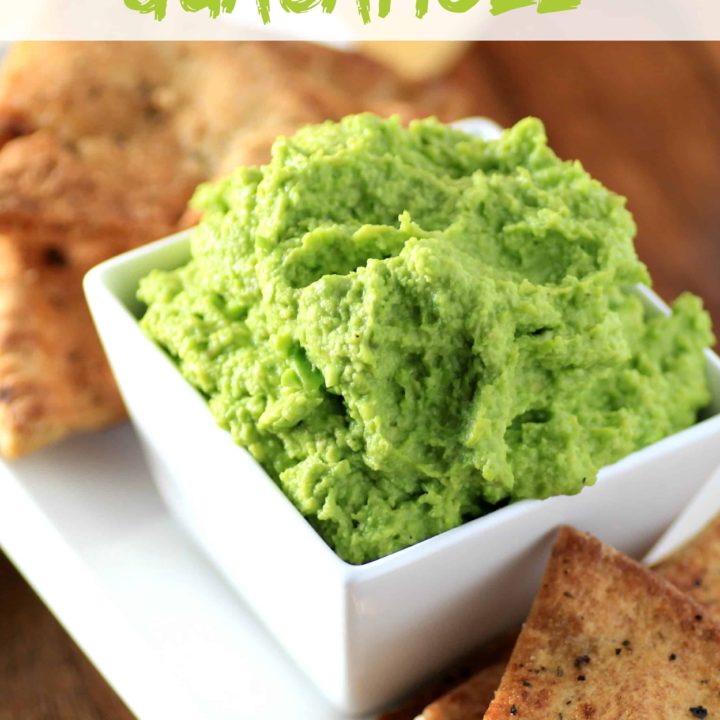 Edamame Guacamole
Yield: 1 1/2 cups
Prep Time: 10 minutes
Total Time: 10 minutes
An Asian fusion guacamole with the flavors of edamame and sesame oil.
Ingredients
1 cup edamame, defrosted in boiling water
1 large ripe avocado
1/2 tsp. garlic powder
1 tsp. sesame oil
1 green onion, chopped
1 Tbsp. lime juice
1-2 Tbsp. olive oil
Salt and pepper to taste
Instructions
Place all ingredients into a food processor and whirl to combine. Add the additional Tbsp. of olive if needed to make it creamier. Serve immediately with pita crisps.