How to Cut Onions Without Crying
There are several old wives' tales out there about How to Cut Onions Without Crying, some or most of which aren't exactly effective. In fact, some are just downright ridiculous. There has to be a way to cut onions without blinding yourself with tears though.
While there may be no way to fully avoid your crying eyes, there are ways to at least minimize the tears that result from cutting onions. Having tears start streaming down your face makes you not want to do this chore.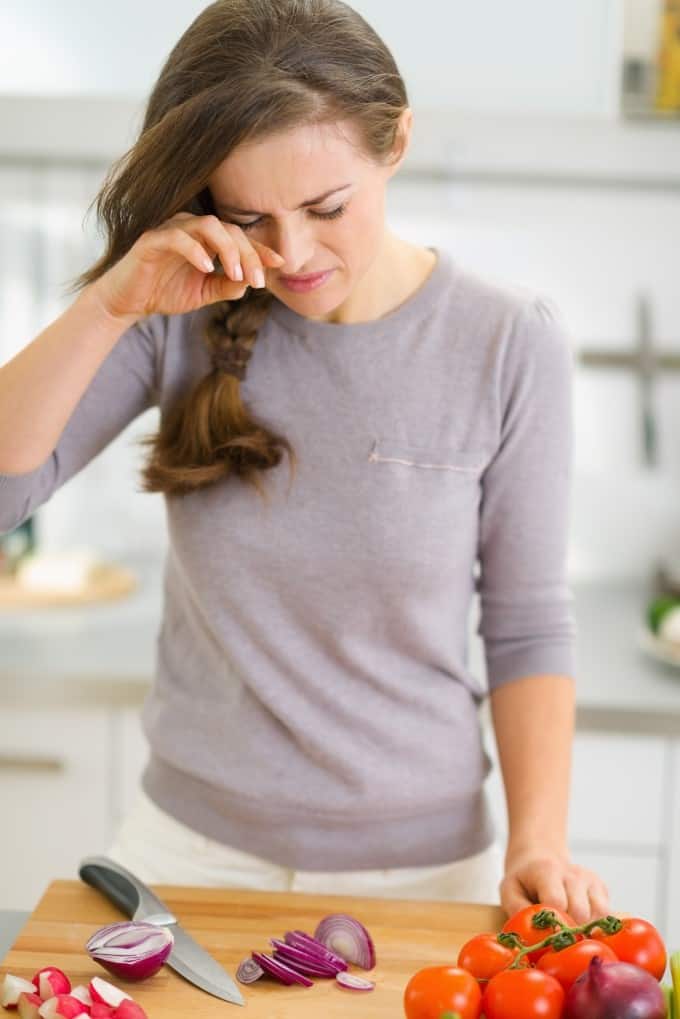 Why Onions Make You Cry
When you cut an onion, a series of chemical reactions take place. These chemical reactions produce something called propanethial S-oxide, which is considered an irritant. Propanethial S-oxide causes the eyes to fill up with tears, as this is the bodies natural way to flush out an irritant.
This means, that if you want to avoid the tears associated with cutting onions, you are going to have to discover a way to cut those onions that prevents the irritant from being able to reach your eyes.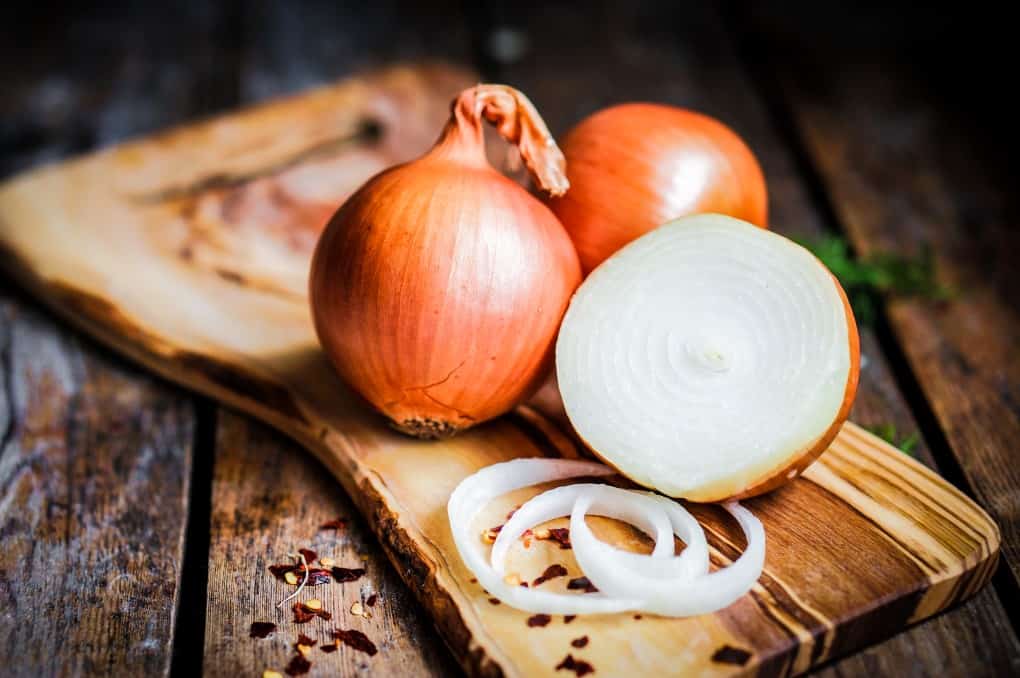 How to Minimize Your Tears
Sharpen Your Knives
Using a sharp knife can prevent large amounts of irritants being released from the onion. The sharper the knife, the less damage it does to the cell walls of the onion. This can make a huge difference in how much you cry while you chop onions for dinner.
Turn The Onion Over
Once you have cut the onion in half, turn them down onto your cutting board. Do not peel the sides of the onion until you are ready to chop them. Upon completing the chopping of one half, move the diced onion into a separate bowl and put it on the other side of your kitchen. This will certainly help to prevent the irritants from reaching your eyes.
Chill The Onions
The colder the onion, the less propanethial S-oxide will be released. There will still be a bit of irritation, but it will be minimized.
You can freeze the peeled onion for about 15-30 min. Even rinsing in cold water seems to help me too. Just be careful as the onion will be slippery.
Turn on the Fan
Put your cutting board next to your stove and turn on the vent hood fan. Doing this will suck air up and help to push the irritants away from your eyes.
Cutting onions doesn't have to leave you all puffy eyed and sad looking. Just make sure you minimize the chemical reactions that result from cutting onions, and take precautions to keep the irritants away from your eyes.
Check out our other posts to help you with:
How to Spring Clean Your Kitchen
How to Spring Clean Your Deck or Patio