It can take as little as reheating spaghetti to turn your once sparkling-clean microwave into a disaster. Many people avoid cleaning out their microwaves because the task seems like a daunting one, but the truth is, it doesn't have to be. With the right tools and a little bit of time, you can tackle How to Clean a Microwave easily and efficiently.
There are a few clever and easy steps to get your microwave shining like new in no time and no need for harsh chemicals.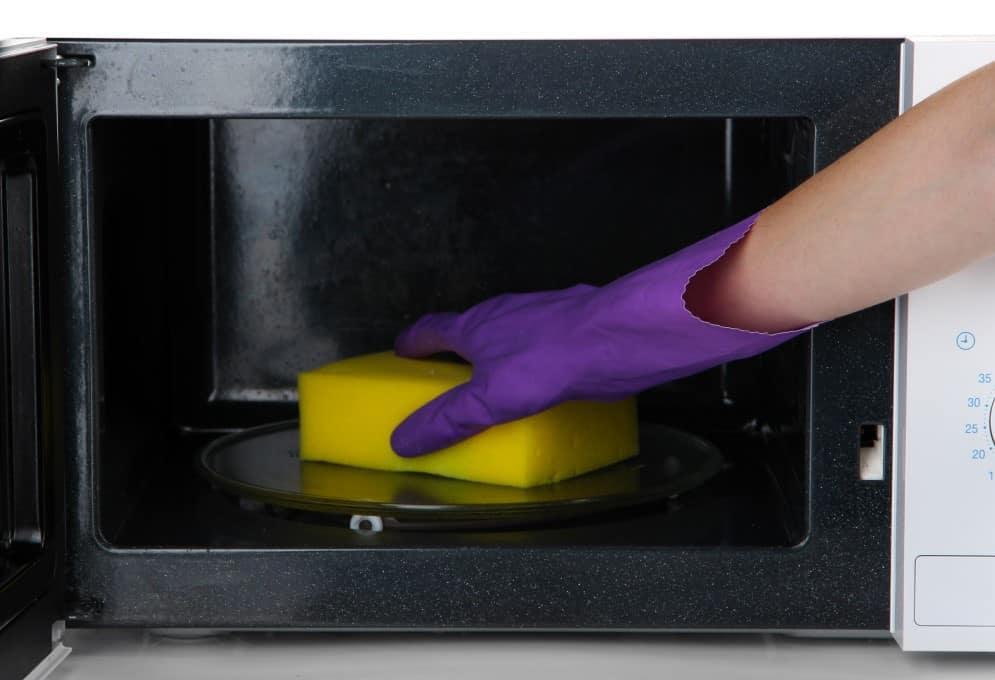 What you Need
To get started on your microwave cleaning adventure you are going to require a few tools.
Water
Microwave safe bowl
Vinegar
Lemon
Sponge
Paper towels
Remove Food Splatter
Fill a microwave safe bowl with water and lemon slices (you can use limes or oranges too).
Microwave on high for several minutes.
Allow microwave to cool for at least 15 minutes before opening the door.
Remove bowl and wipe inside using a sponge or cloth, removing all the moisture and grime.
Remove turntable and wash separately in soapy water.
Use a soapy dishcloth to get off built up grease on the inside of the microwave.
Wipe the Door
Dampen a sponge or cloth with water.
Gently wipe the rubber gasket around the door.
Make a half water and half vinegar mixture or again dish soap works great too.
Wipe down the window and dry with paper towel.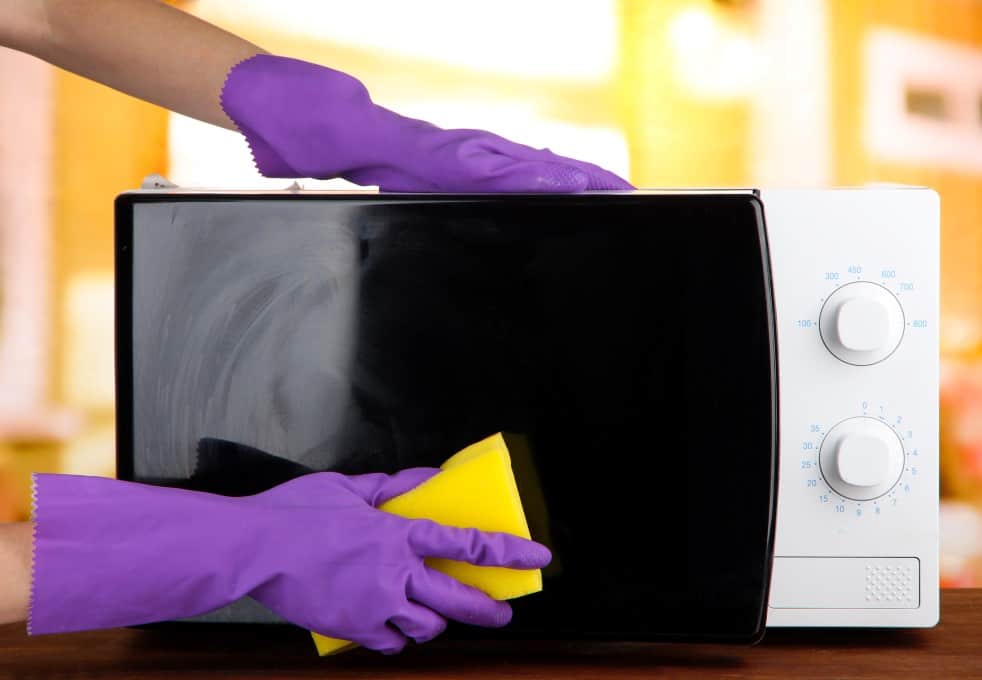 Clean the Exterior
Using the half water half vinegar mixture, give the outside of the microwave a wipe down with a sponge or cloth.
Dry with paper towel.
Clean More Often
The best way to make sure that your microwave stays clean and doesn't get overrun by stubborn stuck on grime, is to clean it often. It is a good idea to give it a quick wipe down after every use to avoid cooked on muck adhering to it.
Use a microwave splatter cover when heating up any dish that will spray and make a mess of your clean microwave. These are inexpensive and can easily be washed in the dishwasher also.
Cleaning your microwave doesn't have to be difficult. Just make sure you have all the materials you require and apply a little elbow grease and your microwave will be sparkling clean in no time.
Check out our other posts to help you with:
How to Spring Clean Your Kitchen
How to Spring Clean Your Deck or Patio