Do you ask What is a Blood Orange? When Are They in Season? Well, we have the answers for you. Blood oranges are a fantastic winter citrus fruit with a lot of possible uses.
If you've seen blood oranges in the grocery store but weren't sure what made them different from regular oranges (or why they were more expensive), this post will help. We love talking about exotic fruits, like Dragon Fruit, Persimmons, or Lychee, and how to use them.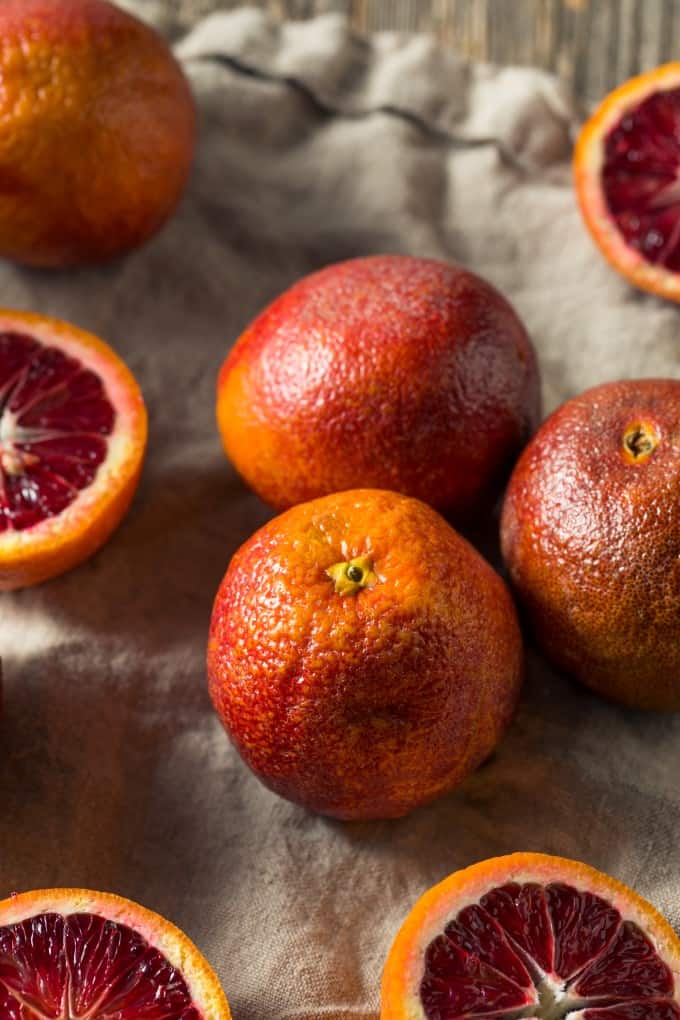 It can be difficult to tell the difference between blood oranges and regular oranges in the produce section – some varieties have a darker, reddish hue to their peel, but others look exactly like regular oranges, until you slice them open that is.
Blood oranges have a deep red color inside thanks to high levels of anthocyanin pigment. When you juice them, they look almost as if they're bleeding, which gave them the name 'blood orange'.
Helpful Items For This Post
Where are Blood Oranges Grown? When Are They In Season?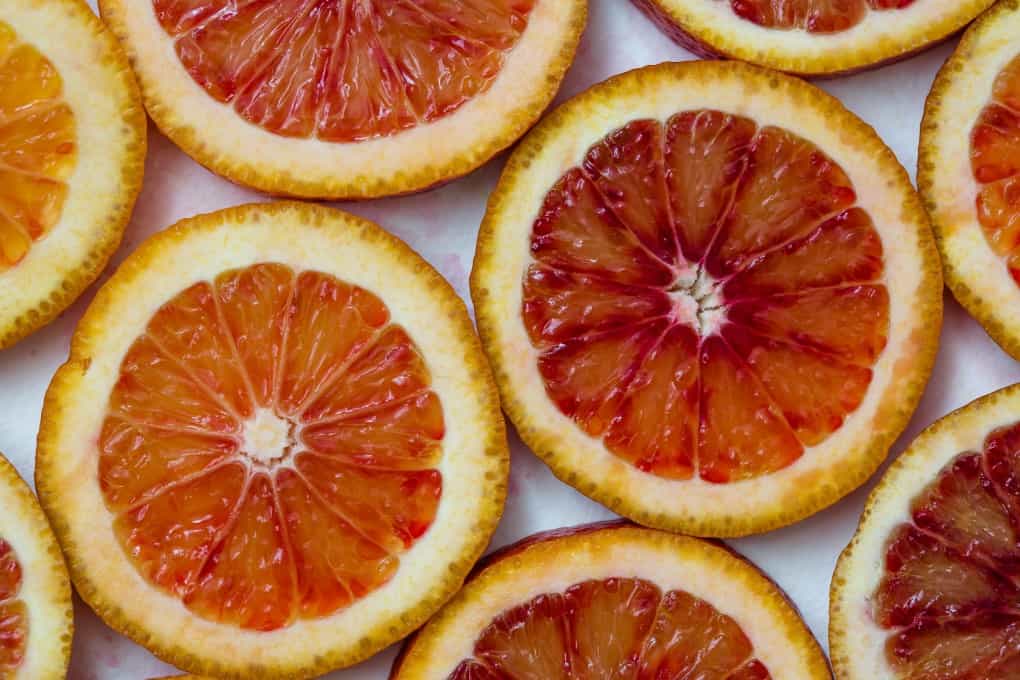 Blood oranges originated in Sicily, most likely in the 9th or 10th century. At first, they were reserved for royalty and the upper classes, but they soon became a source of income via trade and more people had access to them.
Now, they grow anywhere with a Mediterranean climate, with the bulk of them growing in Italy, Spain, and most recently, Florida and California.
They are in season from December to April. They're a little more expensive than regular oranges because of their shorter growing season and the small number of places they grow, but they're definitely worth the splurge.
I always pick up some blood oranges any time I see them, usually around the holiday season. They make a nice treat and are something different for the family to enjoy.
Are Blood Oranges Good For You?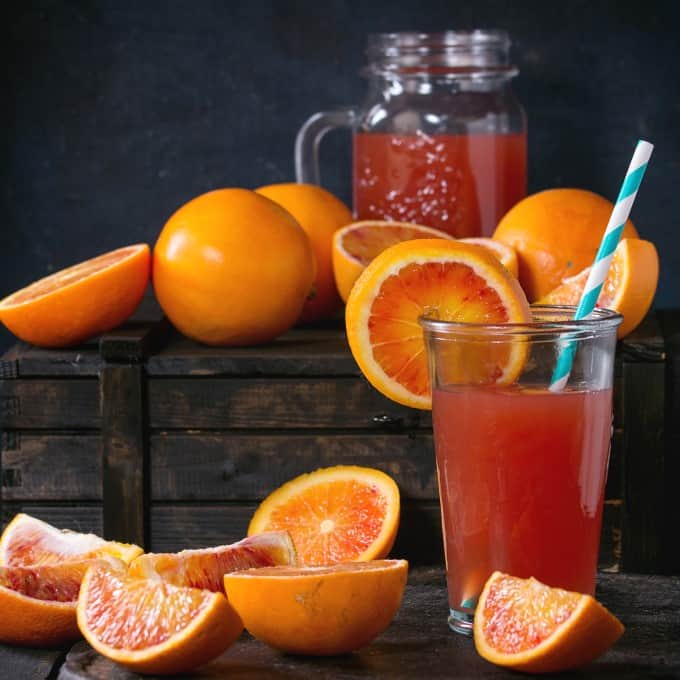 Like all citrus fruits, blood oranges are a great source of vitamin C. In fact, a single blood orange has about 75% of the vitamin C you need in a day!
They are also a source of potassium and are high in dietary fiber. They have high amounts of antioxidants, and the anthocyanin that gives them their distinctive color has been shown in studies to have some cancer prevention properties.
The best part is that a medium-sized blood orange only has about 70 calories! So indulge, have another one!
How to Choose The Right Orange
When choosing a blood orange, look for ones that are heavy for their size, an indicator of them being juicy. Like all citrus fruits, blood oranges don't ripen after they're harvested from the tree, so you'll want ones that look and smell ripe.
The good part about that is that they store better because unlike pears or bananas, they don't continue to ripen.
How To Store Blood Oranges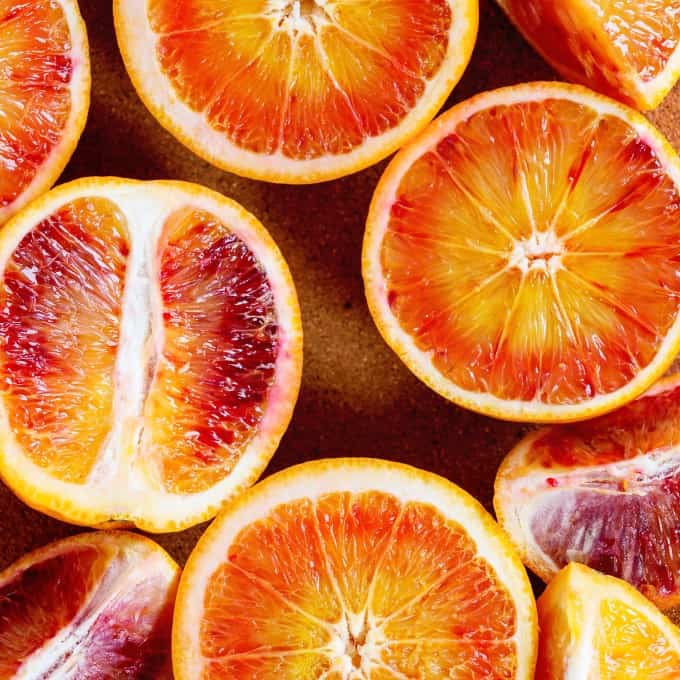 To store whole blood oranges, you can leave them on the counter for up to four days or put them in the refrigerator for up to two weeks. Orange segments and halves can be stored in an airtight container in the fridge for a few days.
If you zest these oranges (and you should), freeze any that you won't use immediately. Spread the zest on a tray, freezing it, and then transferring to a sealed container. It should keep for four to six months this way.
I always use fresh orange juice right away, the flavor and nutritional value are much better. You can store the juice in a sealed container for a couple of days. You can freeze the juice by pouring it into ice cube trays. Then freeze, and transfer it to an airtight container. The ice cubes make a pretty addition to a cocktail also!
Before you zest, remove the wax using a vegetable brush (or any stiff-bristled brush) while holding the orange under running warm water. Only zest the colored part of the peel – the white part (called the pith) is bitter.
I think blood oranges are a very versatile fruit. Try using them in any recipe that calls for regular oranges. Where they really shine is when used in drinks. Think margaritas, tequila sunrises, or with gin or vodka. The red color adds some dramatic flair to whatever you use it in!
Have you ever had a blood orange? Did you like it?
Check out some other posts that we have loved doing:
Romanesco Broccoli – What is it? What do I do with it?
What is a Pomelo and How to Eat One?
What is Kohlrabi? What Do I Do With It?
What is Ube? What Can I Make With It?
Pin it HERE!!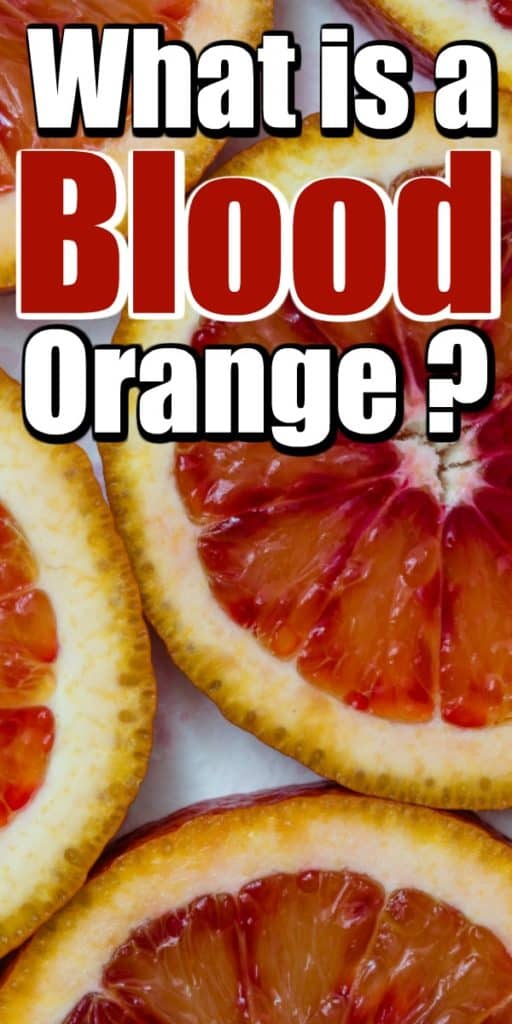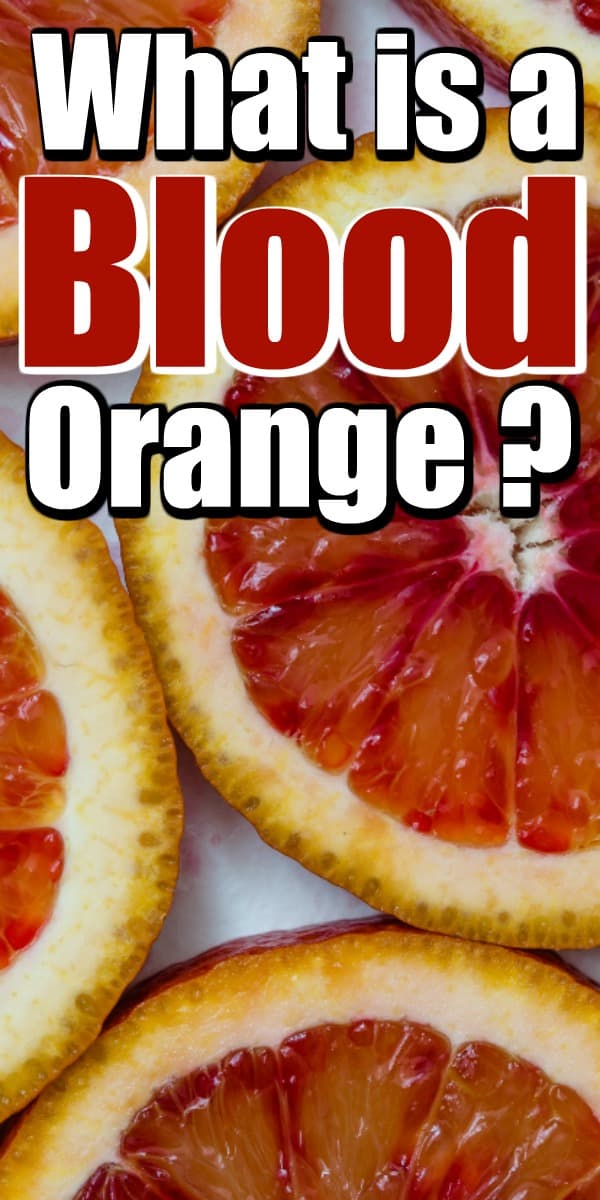 Pin it HERE!!