You may have seen kohlrabi at your local farmer's market, grocery store, or received it in a produce or farm share box but hesitated because you weren't sure what to do with this unique vegetable. You may ask What is Kohlrabi? What Do I Do With It?
Kohlrabi can seem intimidating – it almost looks like it came from another planet. Don't worry though – because by the end of this post, you'll know everything you need to know to start using this great vegetable in your kitchen! See some other unique vegetables like Jicama, Opo Squash, Chayote Squash, and more.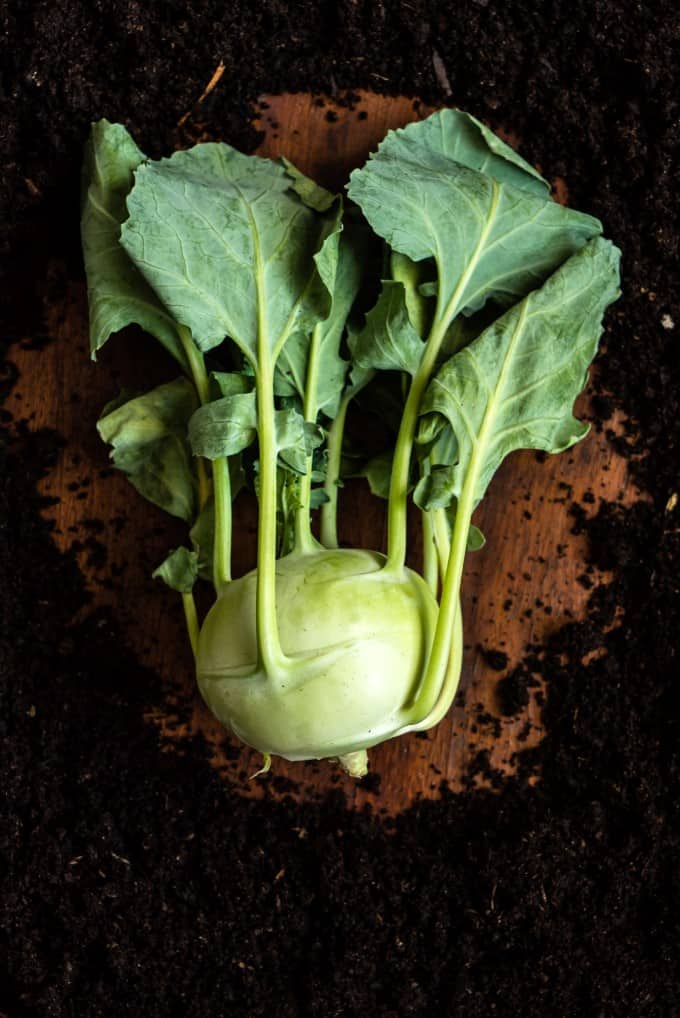 What is Kohlrabi?
Kohlrabi is a vegetable that is in season in the fall and winter. It's green or purple in color and is a knobby bulb with stems and leaves attached when you purchase it – which is good because the stems and leaves tell you that the kohlrabi is fresh (they wilt faster than the bulb so they're a good indicator of freshness).
When choosing this vegetable you want a heavy one with a compact bulb – it should feel heavy in your hands. Resist the temptation to go for the largest specimen too – the best are the smaller ones as they are more tender.
If you store your kohlrabi in your crisper drawer it should last for at least a week.
How to Prepare Kohlrabi?
Kohlrabi can be eaten raw or cooked. You can use all parts of the plant in dishes – most people only use the bulb but the leaves and stem are great chopped up in a slaw or to add some extra punch to a stir fry.
You can also chop the greens up and sauté them like you would with kale. This veggie can be found in either green or purple and there's no difference in flavor.
It can have thick skin, but even if yours doesn't, you'll want to peel the skin with a vegetable peeler before using the bulb as it can be fibrous and somewhat bitter to the taste.
To eat this vegetable raw, you'll want to slice it thinly to add to salads or cut it into matchsticks to add to coleslaw. Because it looks and acts like a root vegetable (even though it grows above ground), there are lots of cooking options for kohlrabi.
One of the most popular ways to serve kohlrabi cooked is to slow roast it in the oven. Simply cut it into cubes, wedges, or whatever your preferred shape is, drizzle with olive oil and salt, and toss it in the oven to roast.
You can also use slices in a stir fry, or steam it as a side dish or to add to hearty fall soups. You'll know when it is done when it is fork-tender, no matter which way you choose to cook it.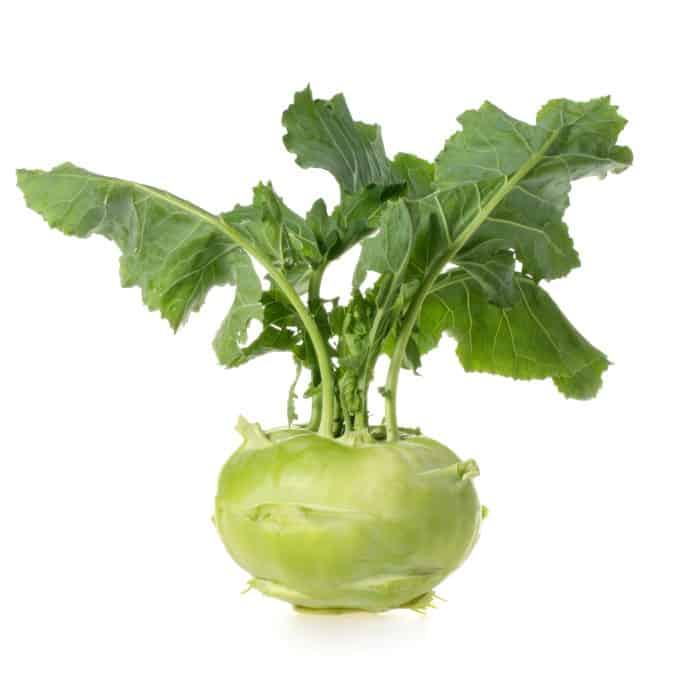 What does Kohlrabi Taste Like?
Kohlrabi looks a little like a tiny cabbage and many say the flavour profile is similar to that of green cabbage with a hit of the peppery/spicy flavour most commonly associated with turnips or radishes.
When cooked, the flavour is milder – and closely resembles that of a broccoli stem. If you cook the leaves, you'll find that they taste very similar to Swiss chard or even collard greens. This vegetable adds flavour without overpowering dishes making it a favourite of many chefs.
This little turnip/cabbage may be less well known in North America but it's a staple of both German and Hungarian winter cuisine. Now that the secret is finally out, will you be trying kohlrabi this season?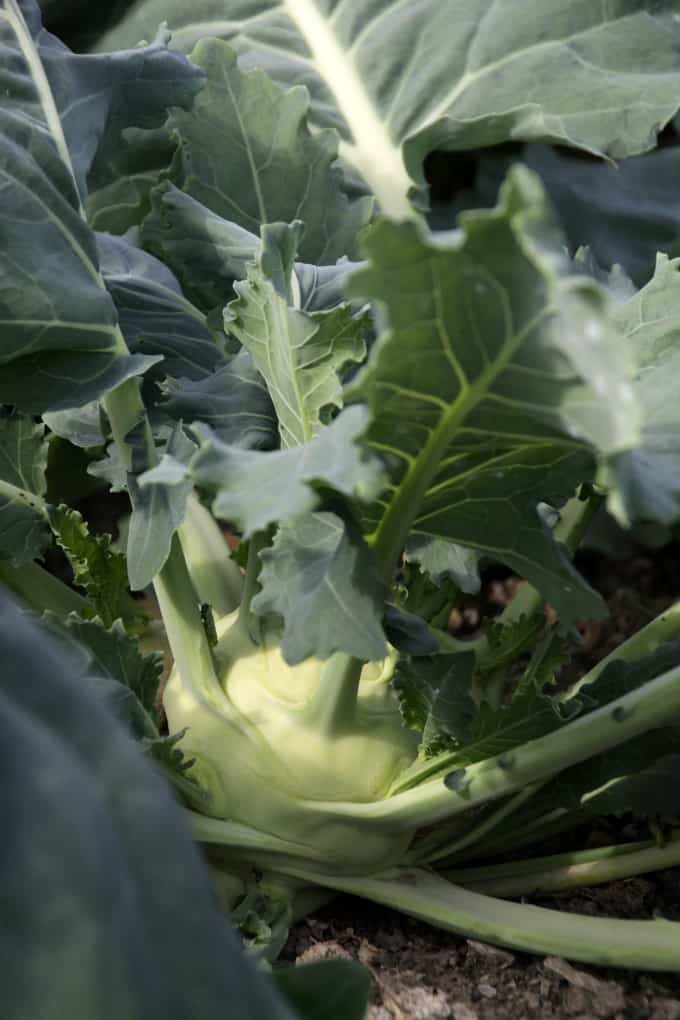 How To Grow Kohlrabi
Growing this vegetable is an easy crop to grow and fast to mature. This makes it a great choice for fall planting but you need to direct sow 90 days before the last frost.
It doesn't like the hot weather of the summer so early spring planting or fall planting is best. Kohlrabi means "cabbage turnip," in German, and is a member of the cabbage family. It is also known as a German turnip.
Other "What Do I Do With It" Posts
I love researching different fruits and vegetables that you might not have tried yet. Here are some of my favorites.
Romanesco Broccoli – What is it? What Do I Do With it?
What are Shishito Peppers? How Do I Cook Them?
What is Chayote Squash? What Do I Do With it?
How to Cook and Eat an Artichoke
What is Celery Root (Celeriac) and What Do I Do With it?
What is a Pomelo and How to Eat One?
Pin it HERE!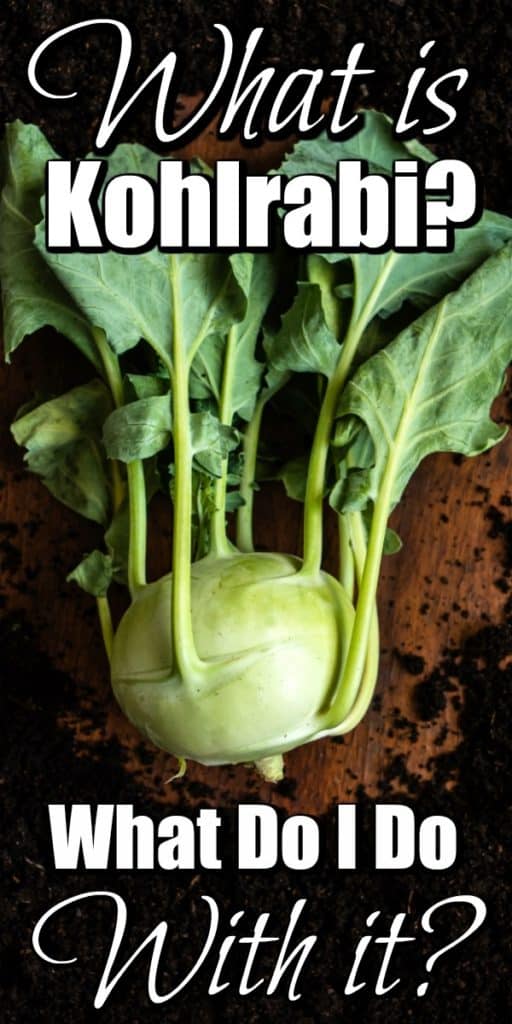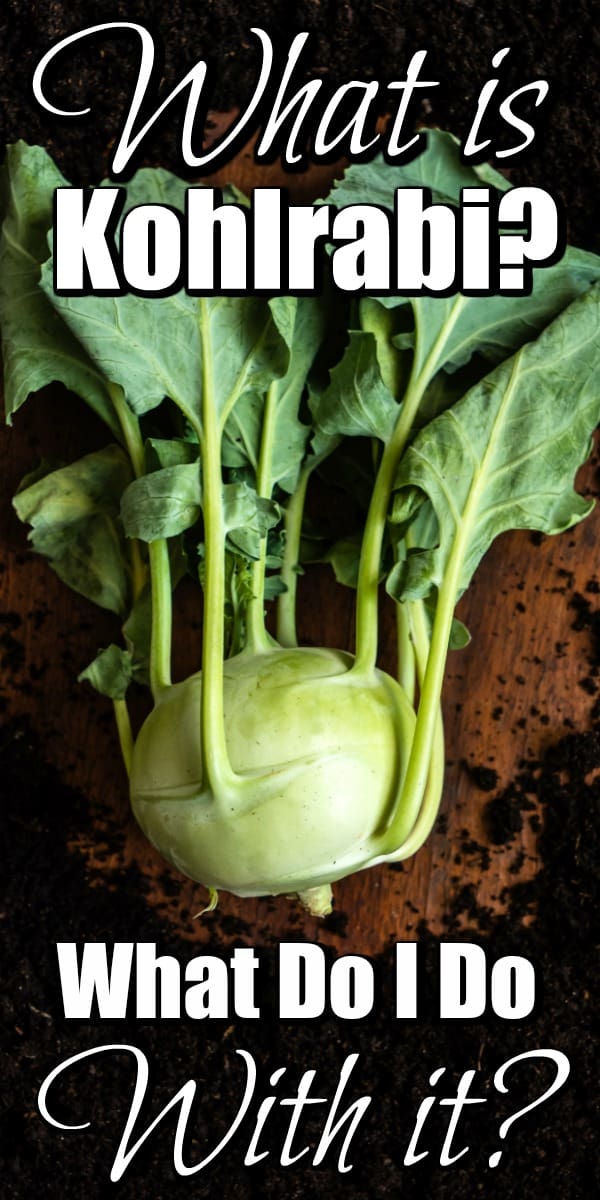 Pin it HERE!!