Opo Squash or long squash, as it is often called in Canada, isn't actually a type of squash at all but rather a gourd. Other names this unique fruit (but more like a vegetable) goes by are bottle gourd, snake gourd, Tasmania bean, and calabash squash.
The term Opo squash is Chinese in origin – and it is used in a lot of Asian cuisines. This fruit doesn't grow well in non-tropical climates (other than in greenhouses) as it needs a long, warm growing season. See some other unique vegetables like Jicama, Kohlrabi, Chayote Squash, and more.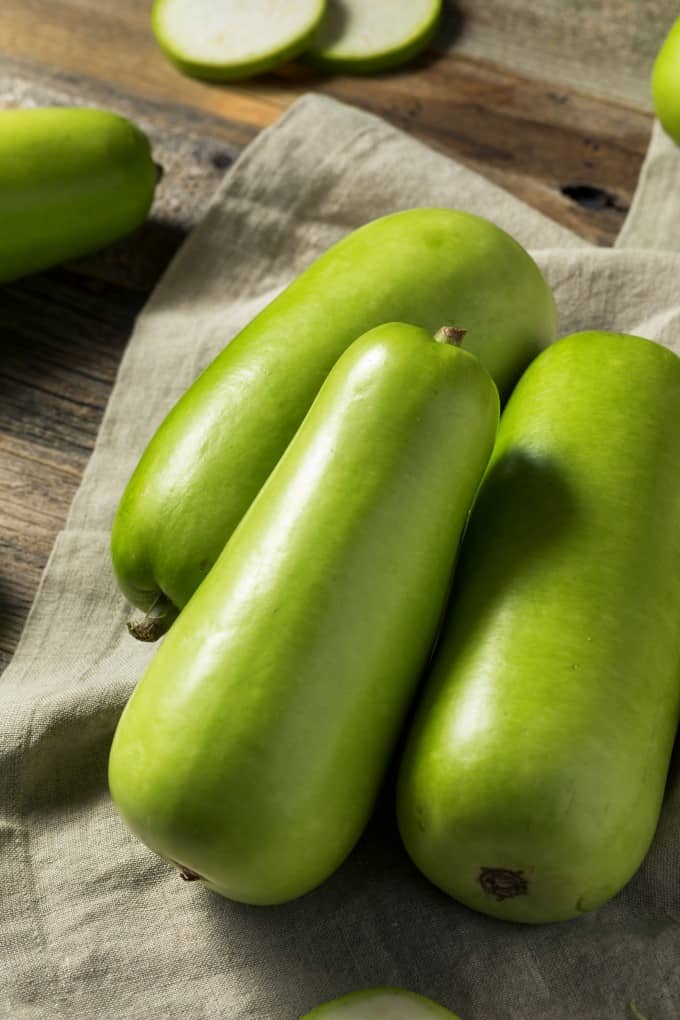 It is native to the Mediterranean / North African region. It is also now very commonly grown in Southeast Asia as well. In fact, the Calabash squash is one of the first known plants cultivated by humans over 10,000 years ago!
Unlike most other summer squashes (because even though it isn't technically a squash, you should treat it as one when cooking it) it doesn't grow on the ground.
Helpful Items For This Post
Opo Bottle Gourd, Calabash Long Squash/Melon Seeds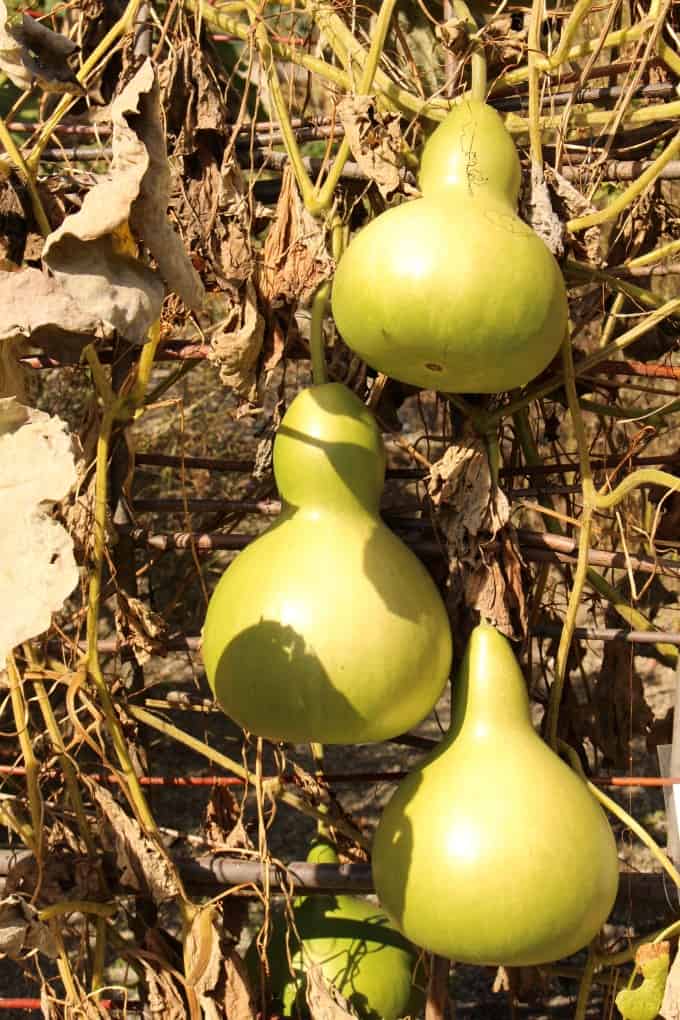 Instead, Opo squash grows on trellises or other vertical supports. The squash themselves hang to grow, giving them their long cylindrical shape or, as shown above, a more bottleneck shape. When they are left to grow on the ground, there isn't enough air circulation, and they end up more round than long, which makes them less tender.
This squash or gourd grows up to 3 feet long and can be up to a foot in diameter, but that makes the flesh tough and bitter. So, it is typically harvested when it is between 10 and 15 inches long, with 12 inches being the most common size sold in stores.
The outer is a light green color with smooth skin that can be tough – requiring a sharp peeler or knife to slice off. The flesh is firm and creamy white in color. The small seeds are fine to eat but larger ones are similar to other squash seeds and should be removed before cooking.
What Does Opo Squash Taste Like?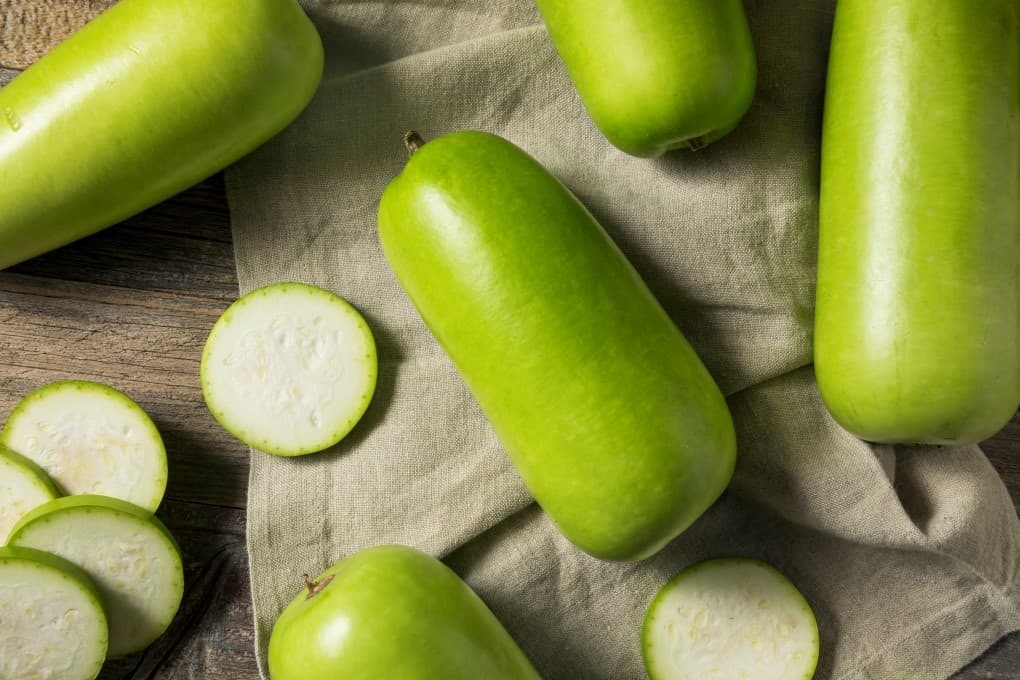 When harvested at optimal length (not allowed to grow beyond about 15 inches), Opo squash has a very mild flavor – similar to zucchini.
In fact, it's not uncommon to see it grated and used in quick bread and muffins just as North Americans use zucchini in quick bread and muffins.
Is Opo Squash Healthy?
Yes, like other summer squashes, Opo squash is quite healthy. It is high in fiber, contains vitamins B and C, and is a source of iron, calcium, and zinc.
How to Cook Opo Squash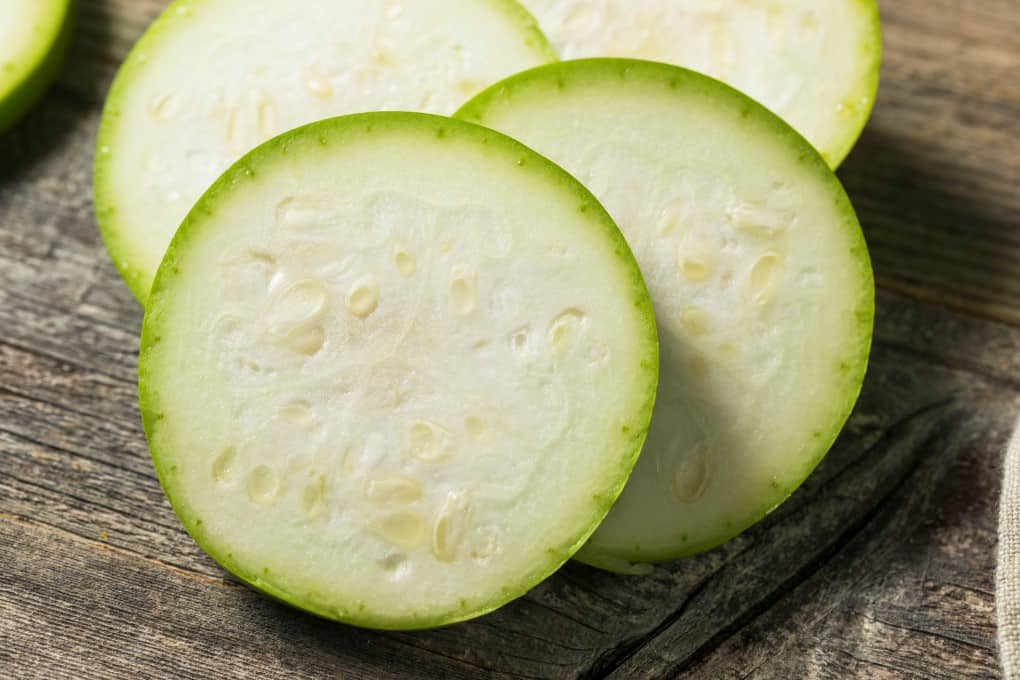 Wash and trim the ends of the squash with a sharp knife. Peel off the skin with a knife or a peeler. Slice the squash in half lengthways and remove any mature seeds.
You can then cut it into slices to roast, steam, use in stir-fries, or cubes to add to soups and stews. This squash retains its firmness when it is cooked, making it ideal for many applications.

When choosing this fruit, look for ones no longer than 15 inches that are firm and heavy for their size. Store it in the crisper for up to 2 weeks.
While not a common fruit in North America, Opo squash is a versatile ingredient that's well worth adding to your repertoire!
Pin it HERE!!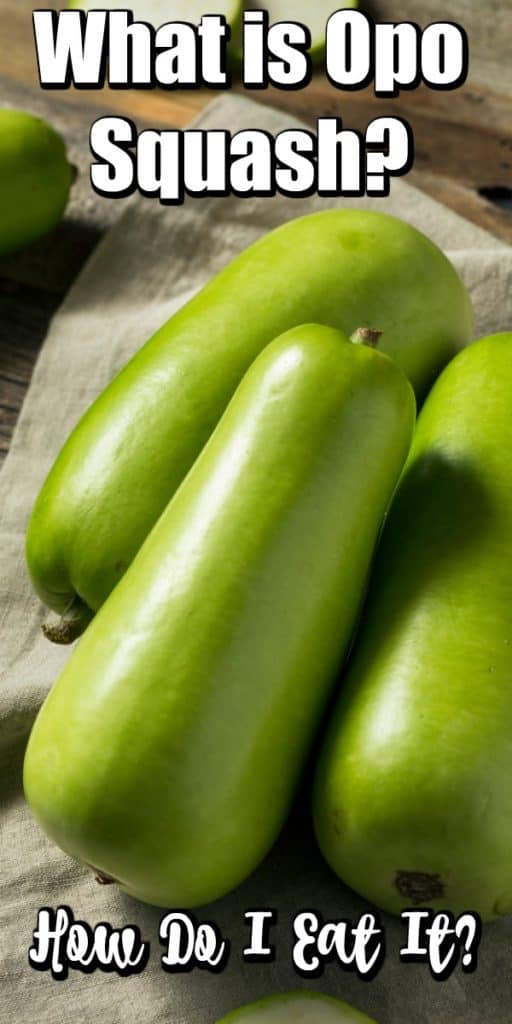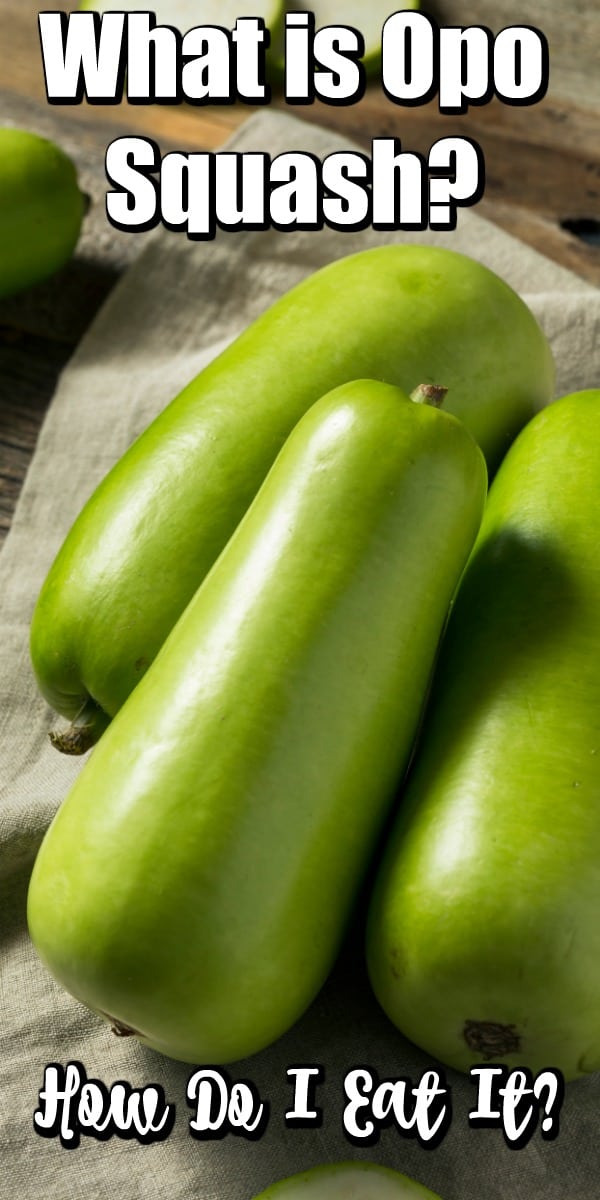 Pin it HERE!!