What is Jicama and How Do I Eat it? Does this vegetable seem alien to you, or are you familiar with it when you see it in the grocery store or at the farmers' market? Let's explore this unique vegetable and what to do with it.
Also, have a look at our whole category of How To Cook 101 on unusual fruits and vegetables. You will love cooking up something different to change things from the usual ho-hum!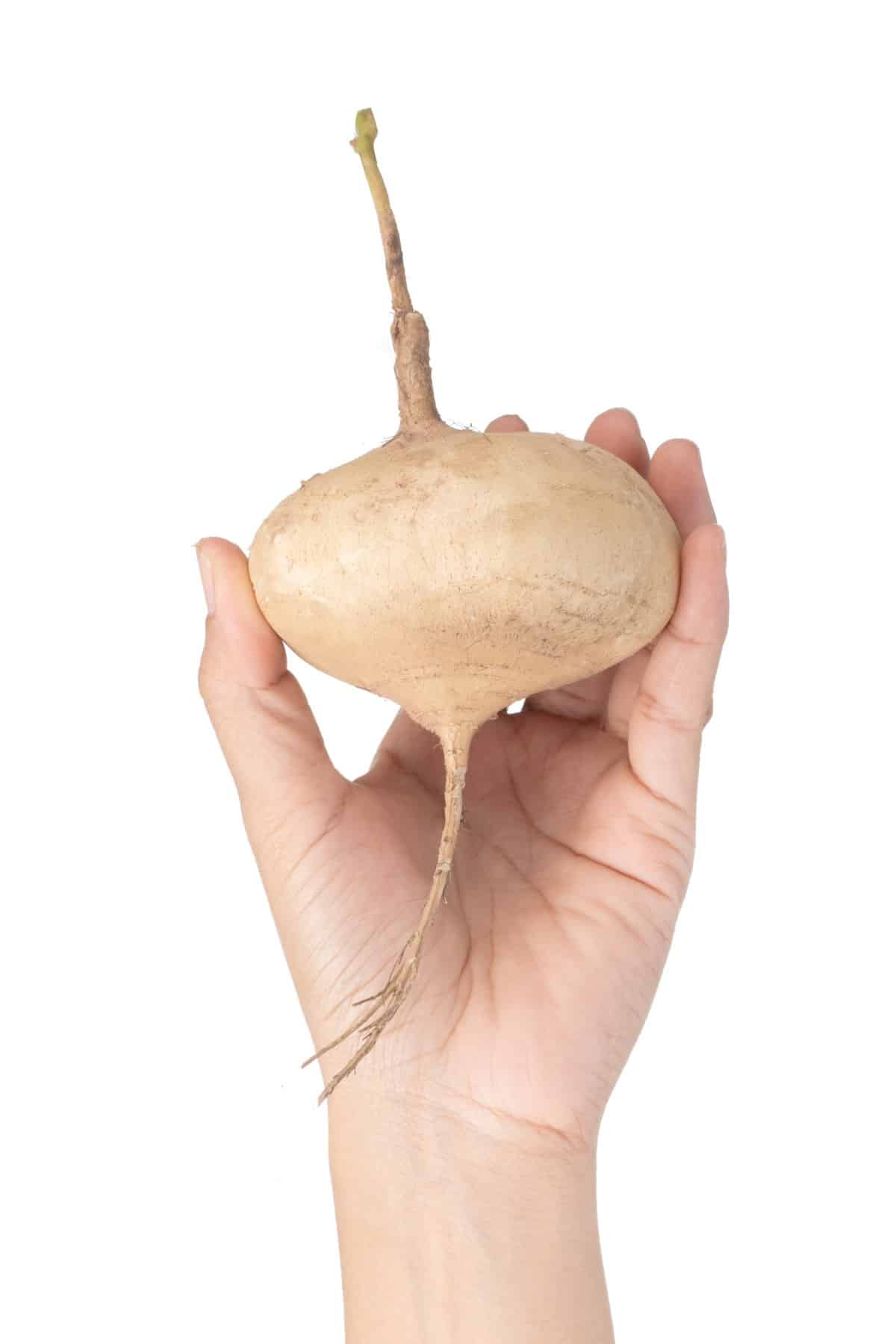 Helpful Items for This Post
This post contains affiliate links. As an Amazon Associate, I earn a small portion from qualifying purchases at no extra charge to you.
Jicama Seeds - 20+ Count Packet
Is Jicama a Fruit or Vegetable?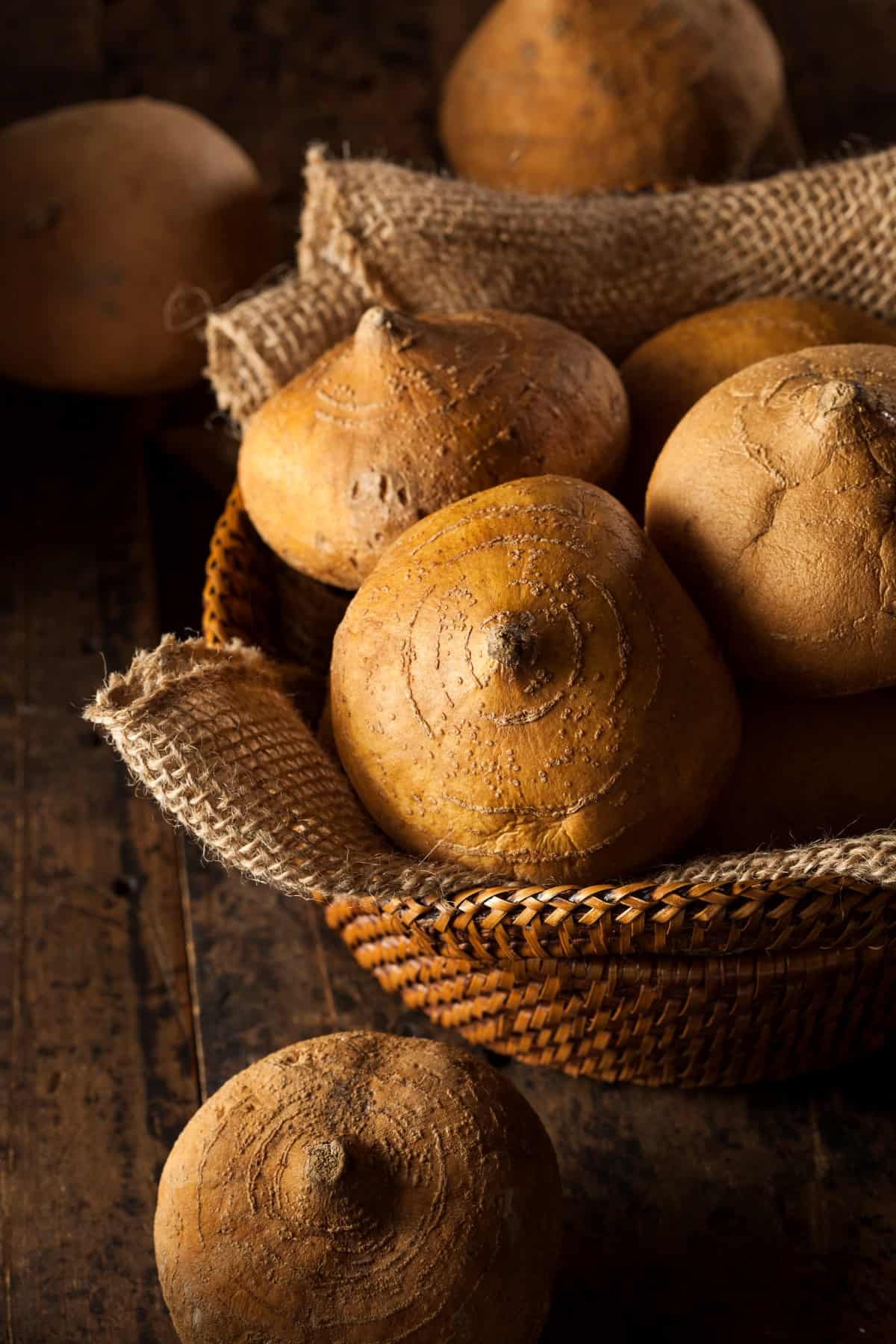 Depending on your cultural background, you may or may not have heard of jicama. It's also known as a Mexican potato, Mexican Turnip, or a yam bean. Jicama is a slow-growing edible root vegetable native to Mexico and Central America – though it is now grown throughout South America and Southeast Asia as well.
It needs a long growing season and is intolerant to frost – so it's not something that can be grown in Canada! This vegetable produces beans that look similar to lima beans, but they are toxic and not edible. In fact, the root is the only part of the plant that is safe to consume. They are globe-shaped and have a golden-brown skin with a papery or bark-like texture, and their white flesh is juicy.
You can find jicama at both traditional and ethnic grocery stores. When purchasing jicama, you want one that is firm to the touch – avoid any that look shriveled or seem to have a bruised spot on them. It's available year-round, but the peak season is in the fall.
Size doesn't really matter –anywhere from an apple to a softball size is normal – and has no bearing on the taste. You should store jicama in the fridge or in a cool cupboard away from direct sunlight. It can be stored for between 10 days and two weeks like that.
How Do You Pronounce Jicama?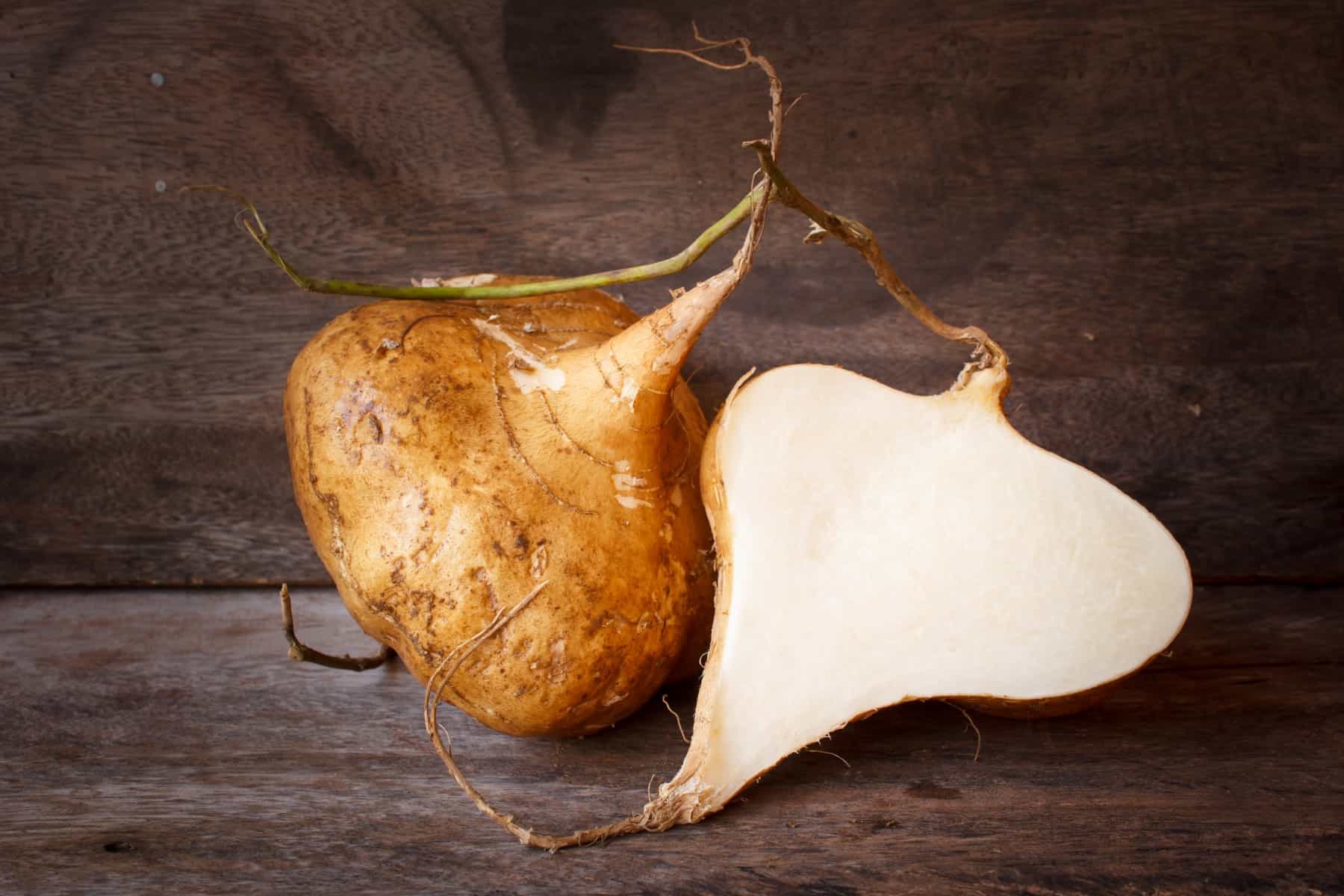 Jicama is pronounced hi·kuh·muh, with the "j" sounding like an "h" in the English language. Just like other vegetables like jalapenos that have a Spanish or Mexican background that are now commonly seen in our grocery stores.
What Does Jicama Taste Like?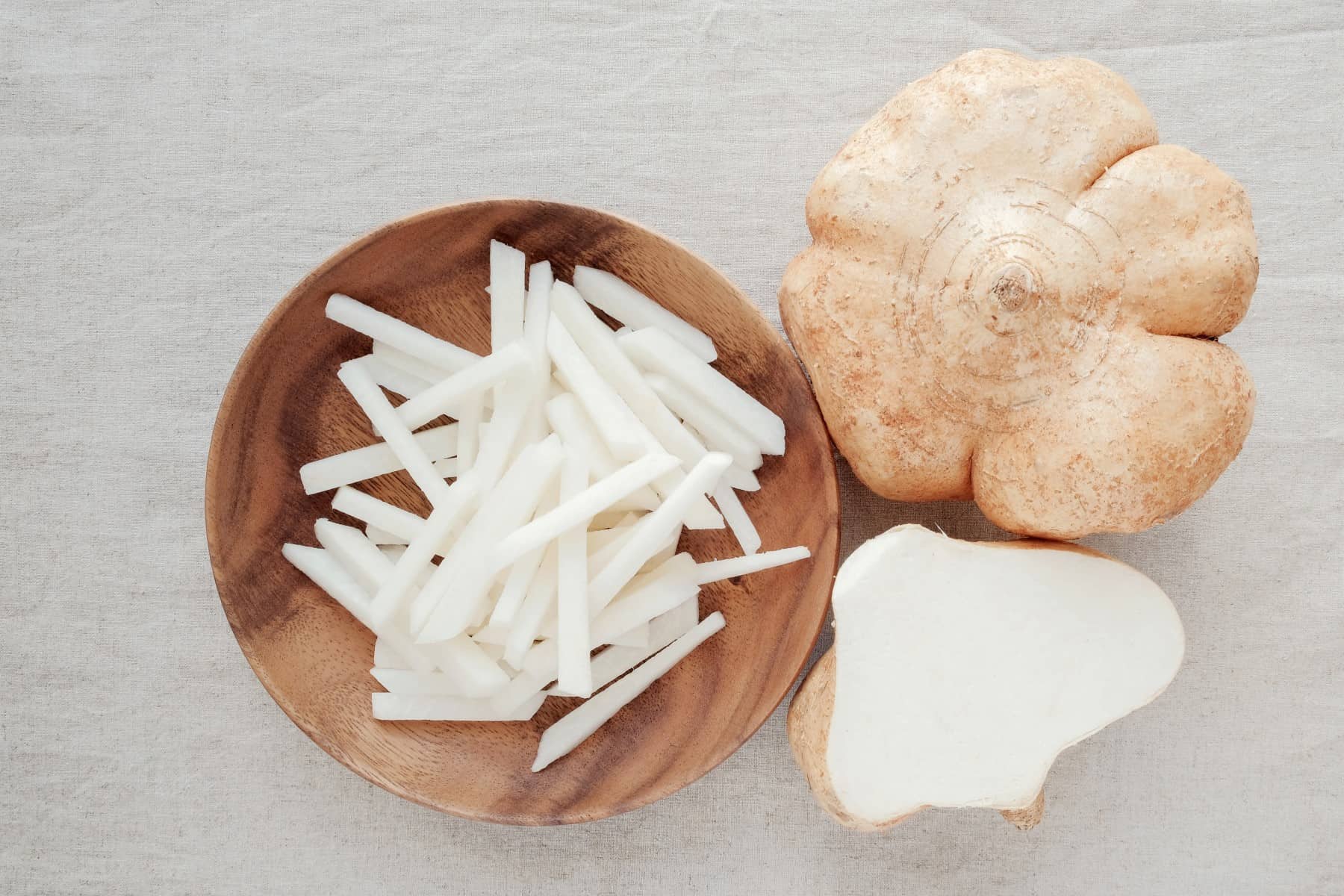 The flavour of jicama is complex, and different people describe the taste in different ways. It's sweeter than most root vegetables.
One of the best descriptions is a sweet and starchy taste similar to a gala apple. Others compare the taste to a slightly nutty water chestnut. The texture of jicama is much like a water chestnut or a raw potato. It is crisp and crunchy with a juicy finish.
How do You Eat Jicama?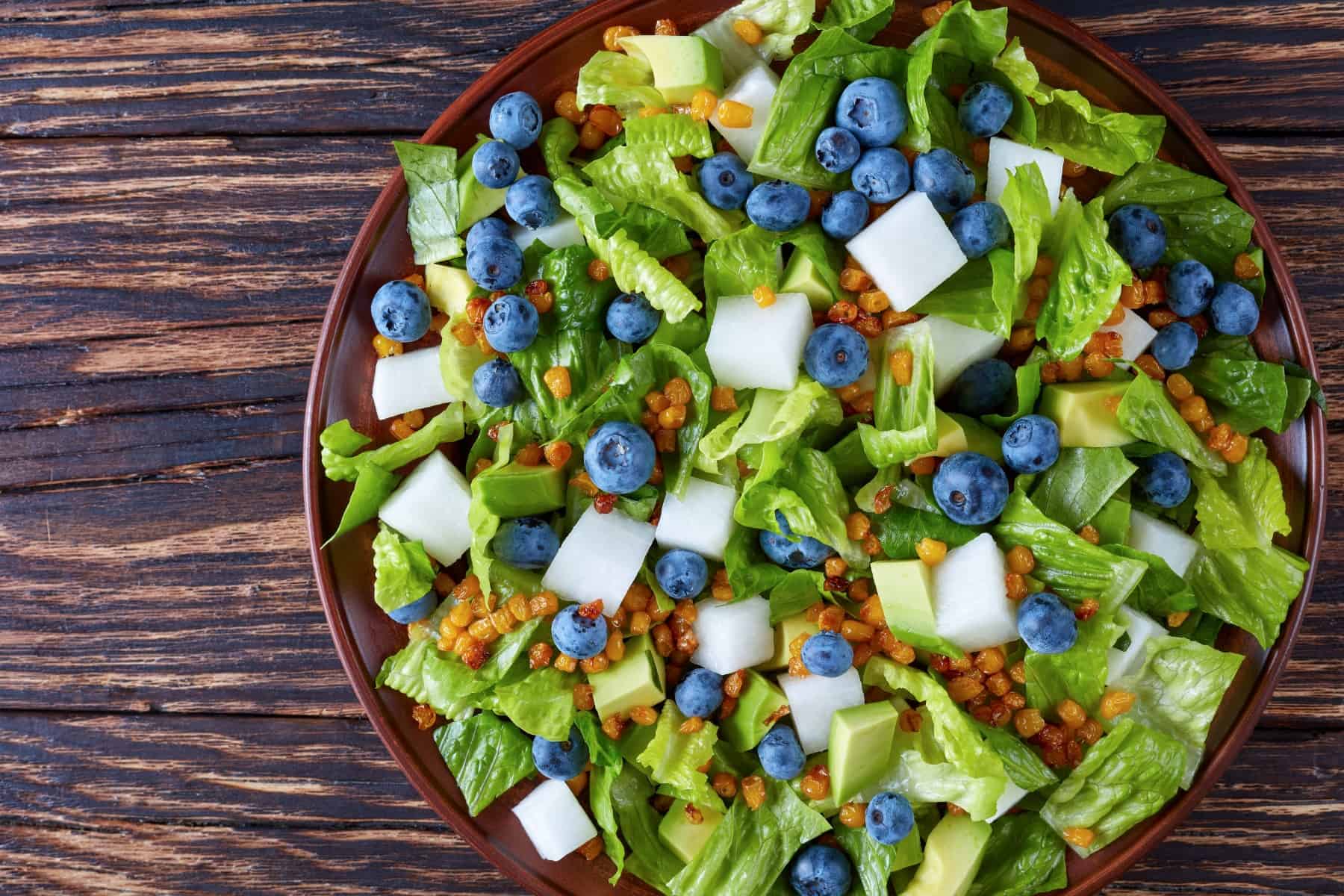 How you eat jicama is one of the biggest ways that it differs from other tubers and root vegetables. While you can, in theory, eat a potato raw, in practice, nobody does.
In contrast, it is best to be eaten raw. It can be used on salads, but many people simply peel the outer skin off with a sharp knife or vegetable peeler and slice it into strips – like French fries. Or you can have it thinly sliced or cubed for salads.
It makes a great alternative to traditional veggies on a vegetable platter and one that I always reach for if I see it. Great dunker in any dip with its crunchy texture and bright white color. Keep Jicama refrigerated for an extra refreshing bite.
Add a little acid – in the form of lemon or lime juice and a dash of chili powder, and you've got a great low-carb snack. You can cook jicama as well - but you need to watch the heat. Add it last in a stir fry to avoid overcooking it.
You can also combine it with mango, pineapple or papaya for a tropical fruit salad. It adds the perfect crunch to these softer fruits but lends itself to a sweeter side too.
This vegetable is high in water and dietary fiber – with one cup providing about 20% of the recommended daily fiber allowance for adults. It is a nutrient-dense, low-carb food with lots of health benefits and only 12 grams of carbs in a cup, but 44% of the recommended daily allowance of vitamin C. Other nutrients found in jicama include folate, iron, magnesium, and potassium. That means it is a little powerhouse of nutrients, vitamins, and minerals in a delicious crunchy vegetable.
Whether you eat jicama for the nutrition or because of its great taste, once you try it, you'll become a fan of this lesser-known vegetable. Have you heard of jicama before? Have you tried it? Let me know in the comments!
Pin it HERE!!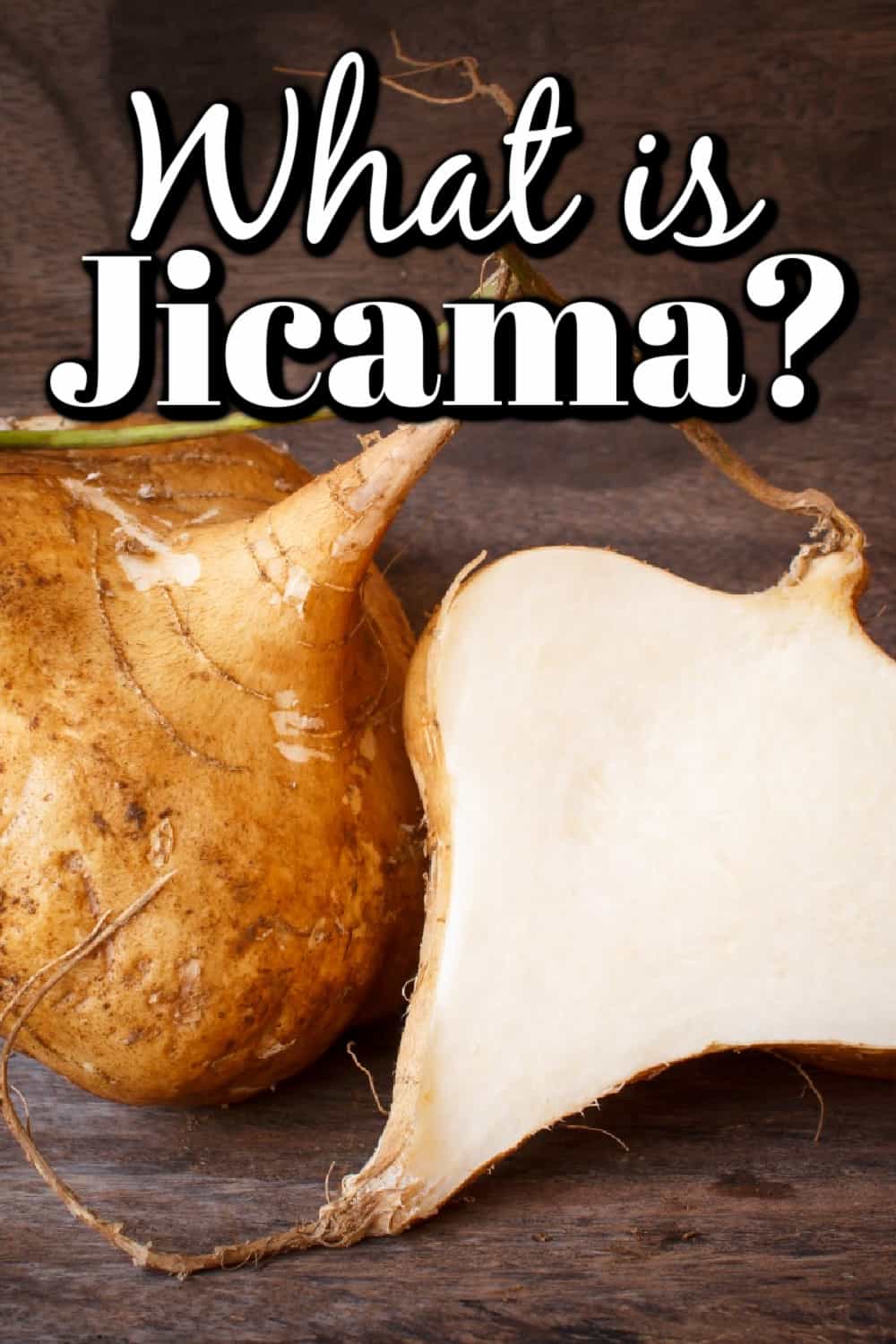 Pin it HERE!!