Better Than Dad's Copycat Oatmeal Coconut Cookies
I love a great homemade cookie but the ones that I am sharing today are extra special. Better Than Dad's Copycat Oatmeal Coconut Cookies reminds me of my childhood.
Mom would always buy Dad's cookies and when I got home from school or before I went to bed I would have a big glass of milk and dunk my Dad's cookies into it. Aaaah, brings back fond memories.
My first bite of these cookies brought that all back. Adding walnuts gives these cookies even more flavor though, they are the perfect cookie!!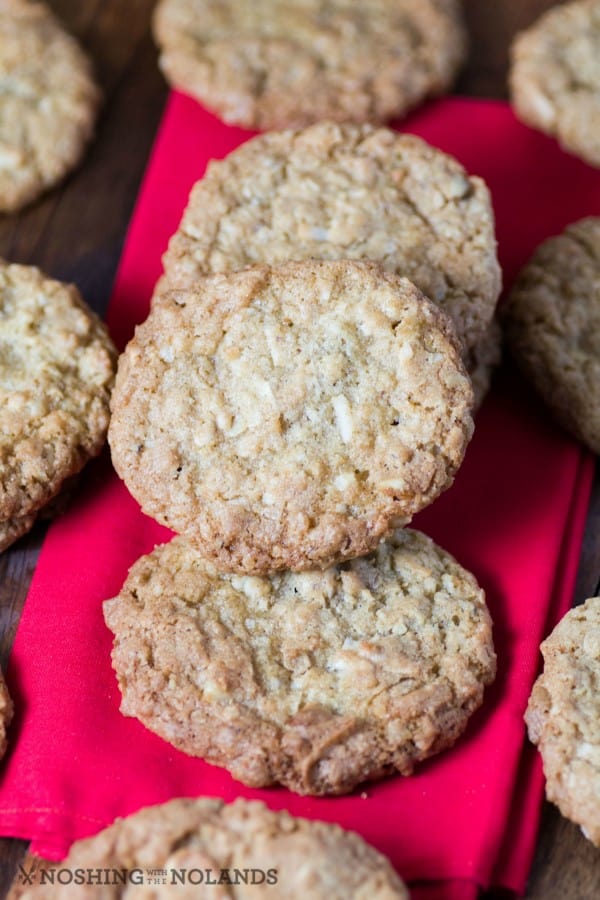 These cookies are crisp out of the oven, just like I remember them to be also. Getting a dough that melts down into a perfect shape is another bonus to this cookie!! In addition, this is a cookie that you can make for any occasion. The oatmeal coconut cookies would freeze beautifully making a nice addition to any platter for the holidays too!
This recipe is adapted from a very old Better Homes and Gardens Cookbook, Cookies and Candies. A cookbook that I actually baked from years and years ago and one that I truly treasure. All the recipes are fantastic and some of my favorite cookies come from this cookbook.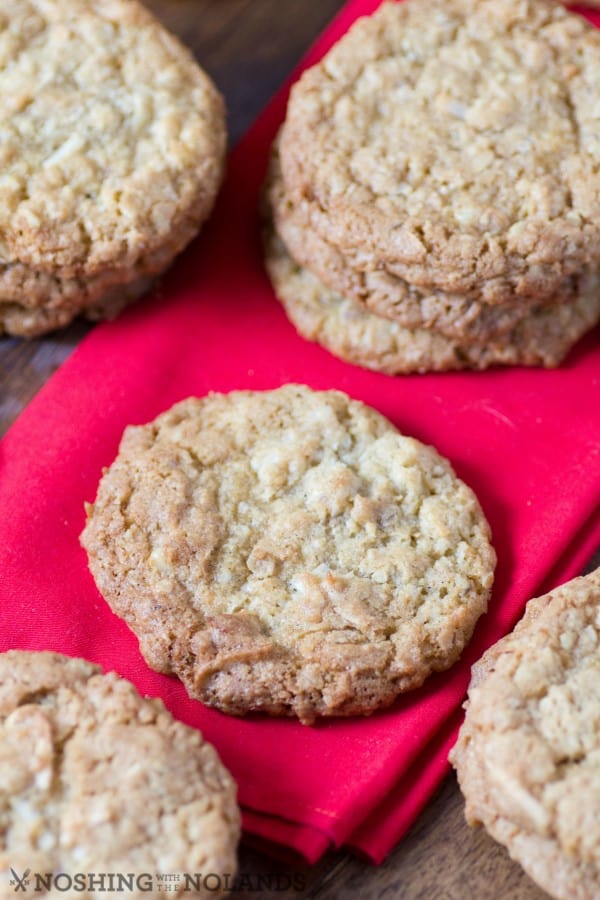 Whip yourself up a batch of these cookies today, you and your family will be so happy you did. They are a great cookie jar cookie also, that everyone will love!!
RECIPE
Yield: 5-6 dozen
Better Than Dad's Copycat Oatmeal Coconut Cookies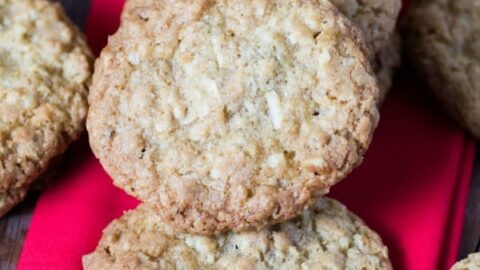 A crisp out of the oven cookie that is reminiscent of Dad's Classic Oatmeal cookies but are even better!
Ingredients
2 cups flour
1 tsp. baking powder
1 tsp. baking soda
1/2 tsp. salt
1 cup brown sugar
1 cup sugar
1 cup butter
2 eggs
1/2 tsp. vanilla
1 1/2 cups quick-cooking rolled oats
1 cup walnuts, finely chopped
1 cup coconut, shredded
Instructions
Whisk together flour, baking powder, baking soda, and salt in a medium bowl and set aside. Preheat oven to 375F.
In a bowl of a standup mixer, cream together the sugars and butter. Add in the eggs and vanilla and beat well. Slowly add the flour mixture and continue to mix in batches. Stir in the coconut, oats and walnuts.
Using a 1 1/4" cookie scoop drop small balls on a ungreased cookie sheet spacing 2" apart. Bake for 12-14 min. or until golden brown. Cool on cookie racks. Store in airtight containers. Will freeze well.