Wine Poached Pears
I had made these Wine Poached Pears for you for Valentine's but ran out of time to be sharing it with you. So sorry it is late but this is a dessert that can be served at any time of the year. A very elegant but simple dessert. Served with a dollop of mascarpone cheese and it is out of this world good. Amber was a little freaked out about them, as they were cooked in wine but she had one taste and then gobbled it down!! I hope you try these as they are fabulous and so easy to do!! Enjoy!!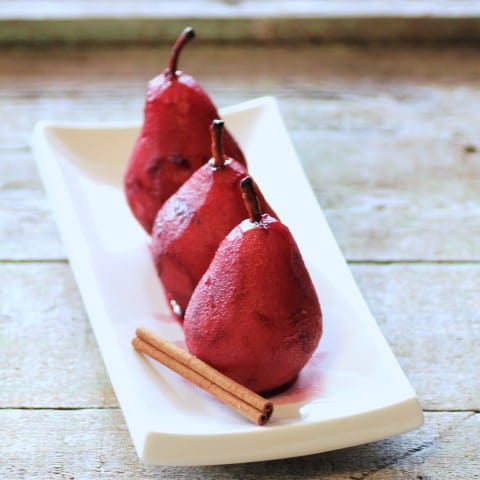 Yield: 4
Wine Poached Pears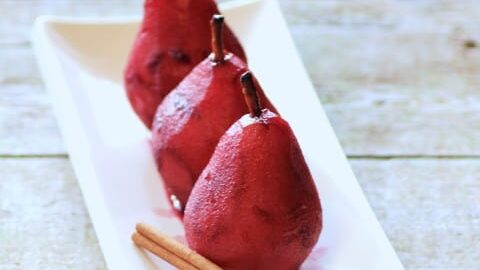 Ingredients
4 Anjou or Bosc pears, peeled
1 1/2 cups red wine (Zinfandel or Shiraz)
3/4 cup sugar
2 Tbsp. lemon juice
2 tsp. vanilla
2 tsp. cinnamon
Mascarpone cheese
Instructions
Combine wine, sugar, lemon juice, vanilla and cinnamon in a medium sized pot and bring to a boil. Then turn the heat down so the wine simmers and add the pears. Simmer pears for about 18-20 min. turning them every 5 min. very carefully. Remove pears and let them cool. Boil the wine sauce until reduced by half. Pour sauce over the pears and serve with a dollop of mascarpone cheese.
Adapted from About.com