It is cookbook review time again and we are looking at a book called Noodle Kids by Jonathon Sawyer. From this cookbook I selected Butternut Squash and Brown Butter Ravioli. I loved the look of this book as we have made pasta many times with our daughter and her friends. It is a fun family thing to do. Kids love making and handling the dough, creating the shapes, cooking it and finally eating it. Unfortunately are daughter is a very busy gal for the next few weeks and has been cray cray for the last few, so mom ventured out on her own to make this pasta.
Another thing I loved about this book is that they didn't shy away from really good recipes like the one I have for you today and stick with the same old, same old child fare. The recipes are adventurous and delicious for children to try. If they are making the pasta they are way more likely in trying it and discovering new foods.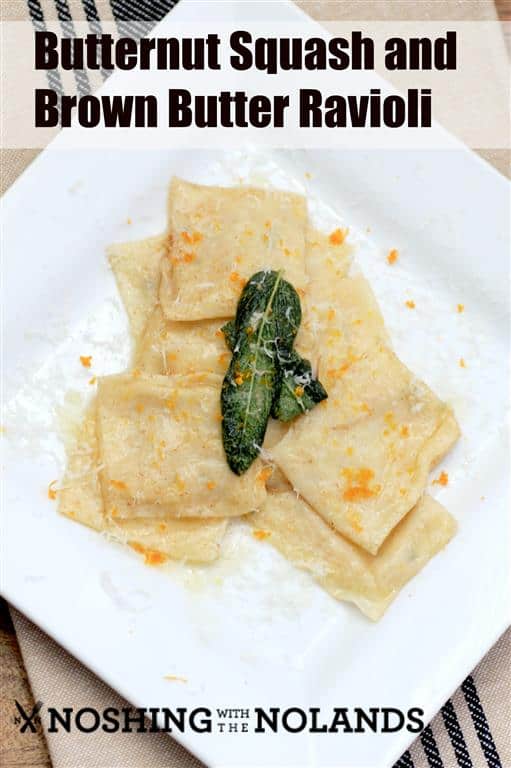 This dish was amazing and gobbled down by my family. The flavor from the brown butter and butternut squash along with the sage is heavenly.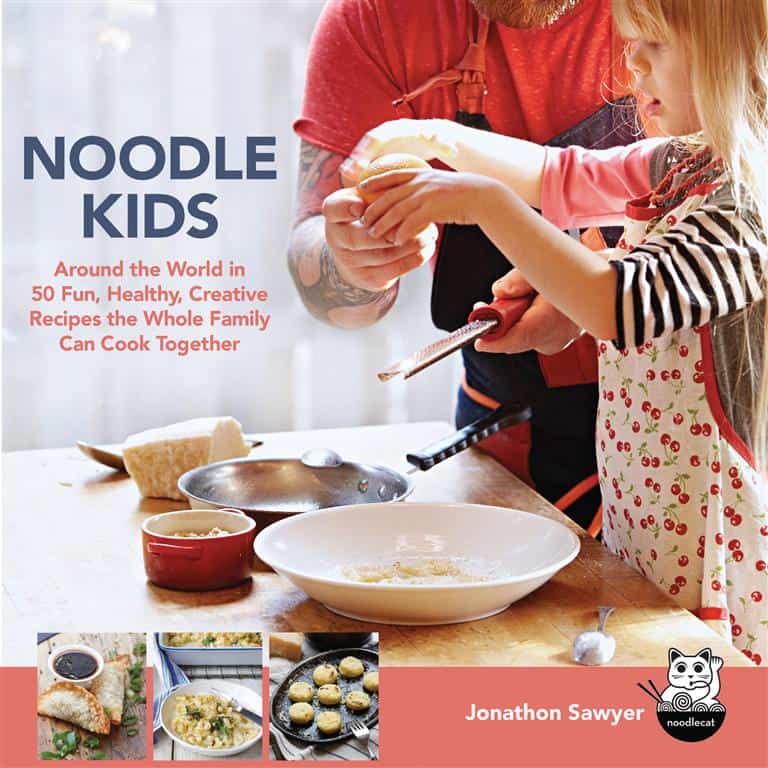 Noodles are fun, they come in different shapes and sizes. This cookbook is packed with recipes, tips, suggestions and inspirations to get your kids into the kitchen and cooking with noodles.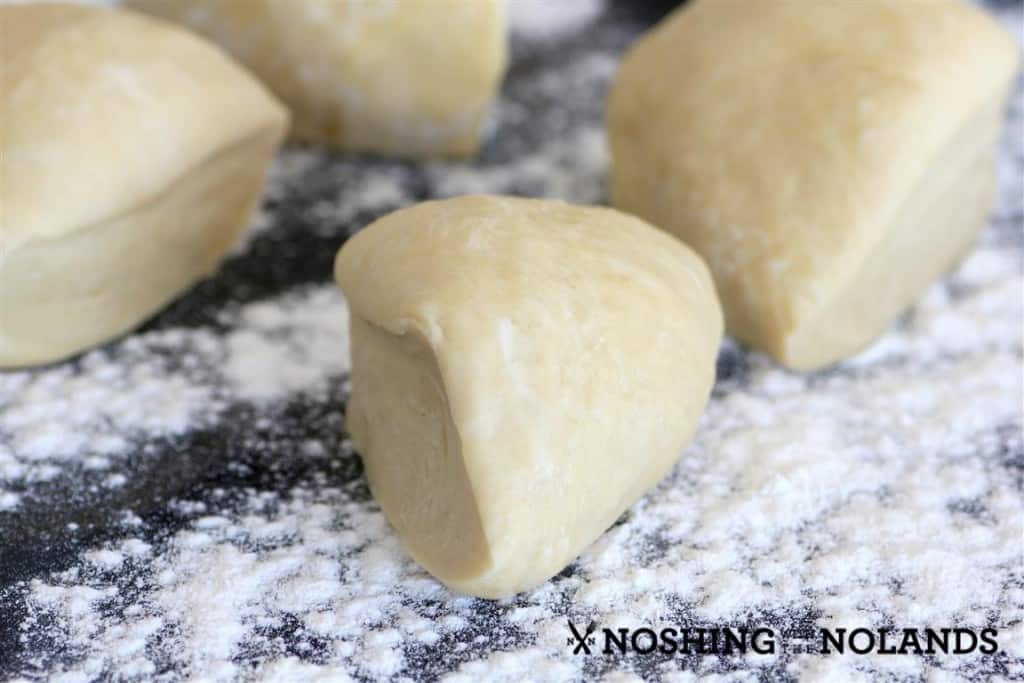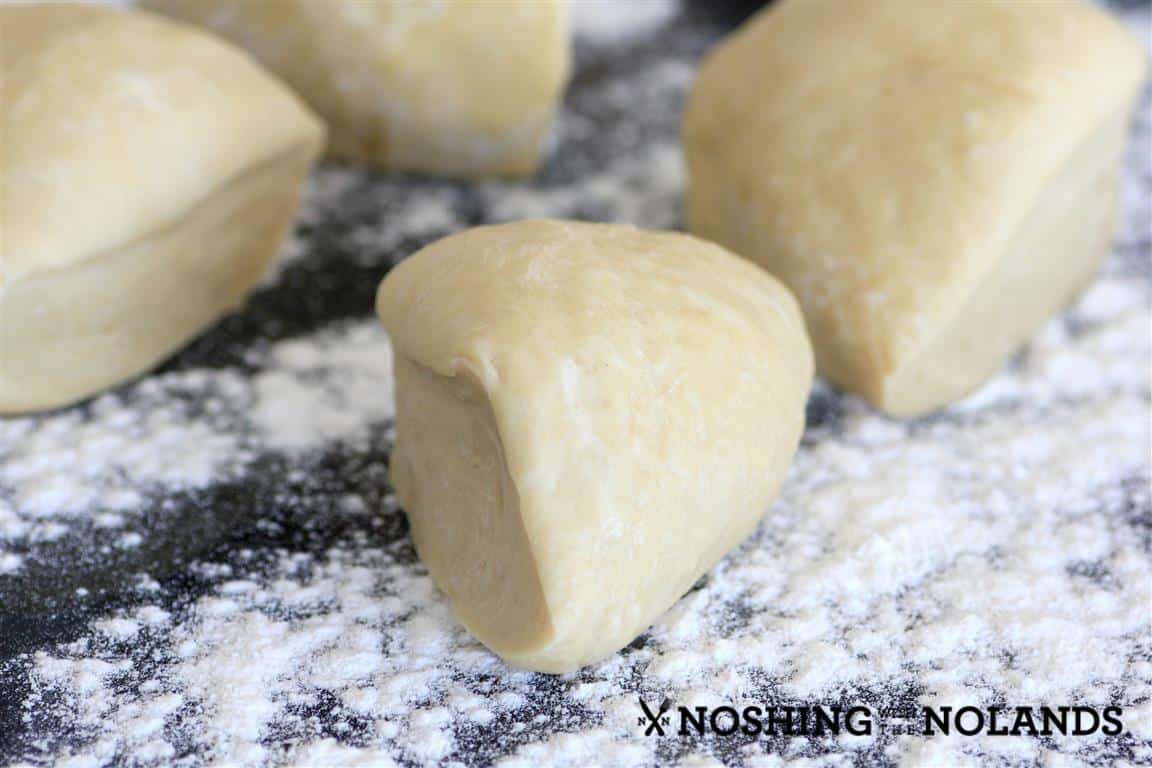 From a simple mound of dough, an enviable meal can be created that everyone from kids to adults will love!! In this cookbook are recipes like Roasted Chicken Ramen, Lulu's Not-Linguine and Clams, Classic Potato Gnocchi with Catcher's Italian Meat Sauce, Macaroni Casserole (AKA Cheesy Broccoli and Macaroni Bake-up), Ginger Pork Potstickers, Wedding Soup and Crunchy Ramen and Apple Salad.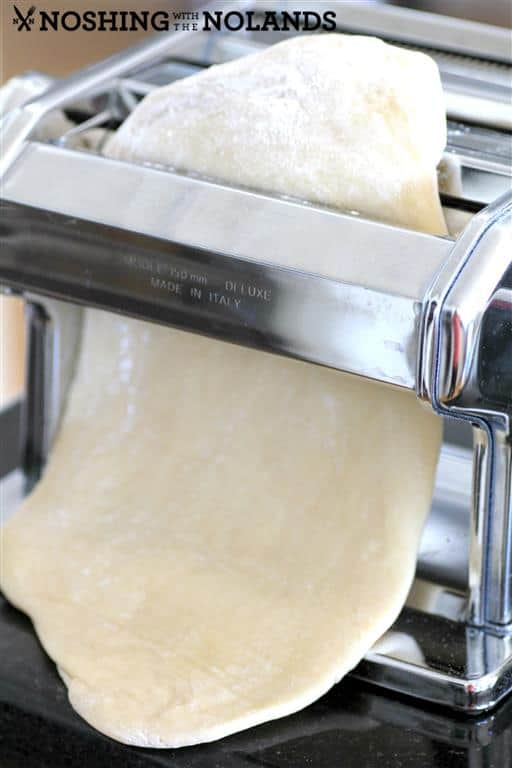 There are some necessary tools for making homemade pasta in my mind. One is a simple pasta machine, it enables the pasta to become ultra thin. It is also fun for the kids to operate.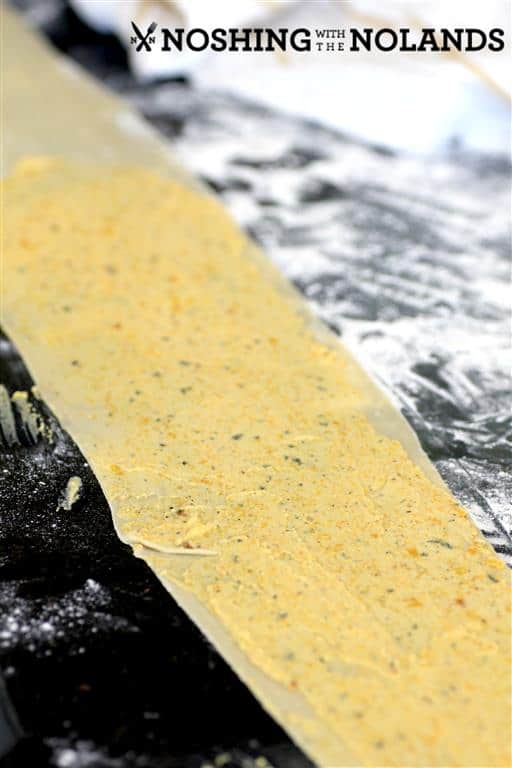 Another reason I wanted to try this recipe was that I had a brand new ravioli rolling pin, so I altered the recipe to accommodate my use of this new tool. Instead of making single ravioli you make a whole bunch at once. The filling has to be smoothed out onto the pasta like a spread.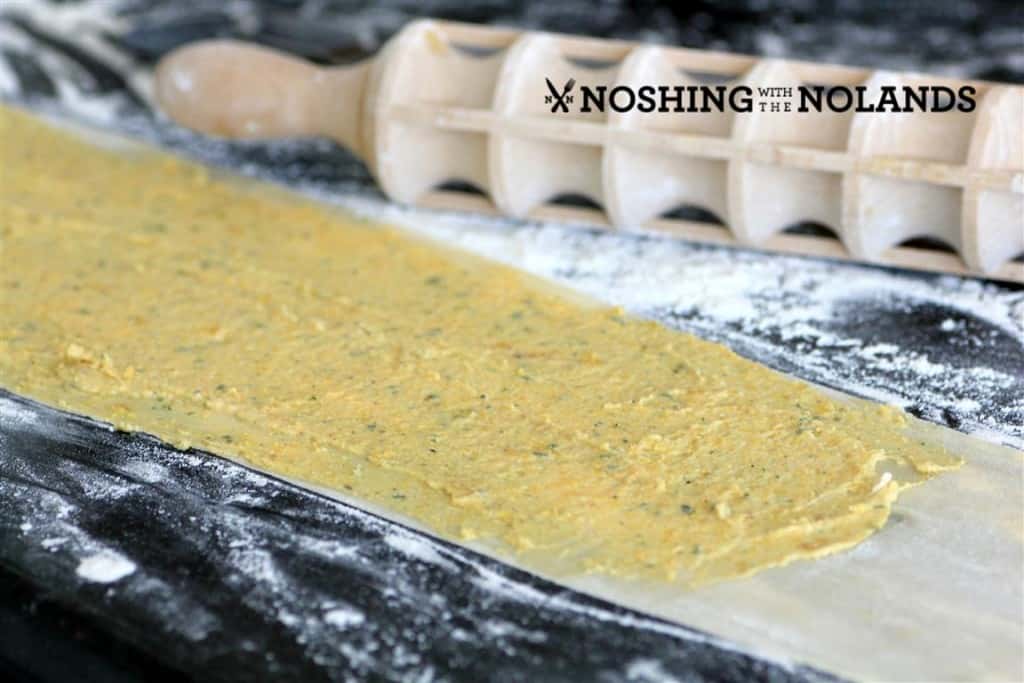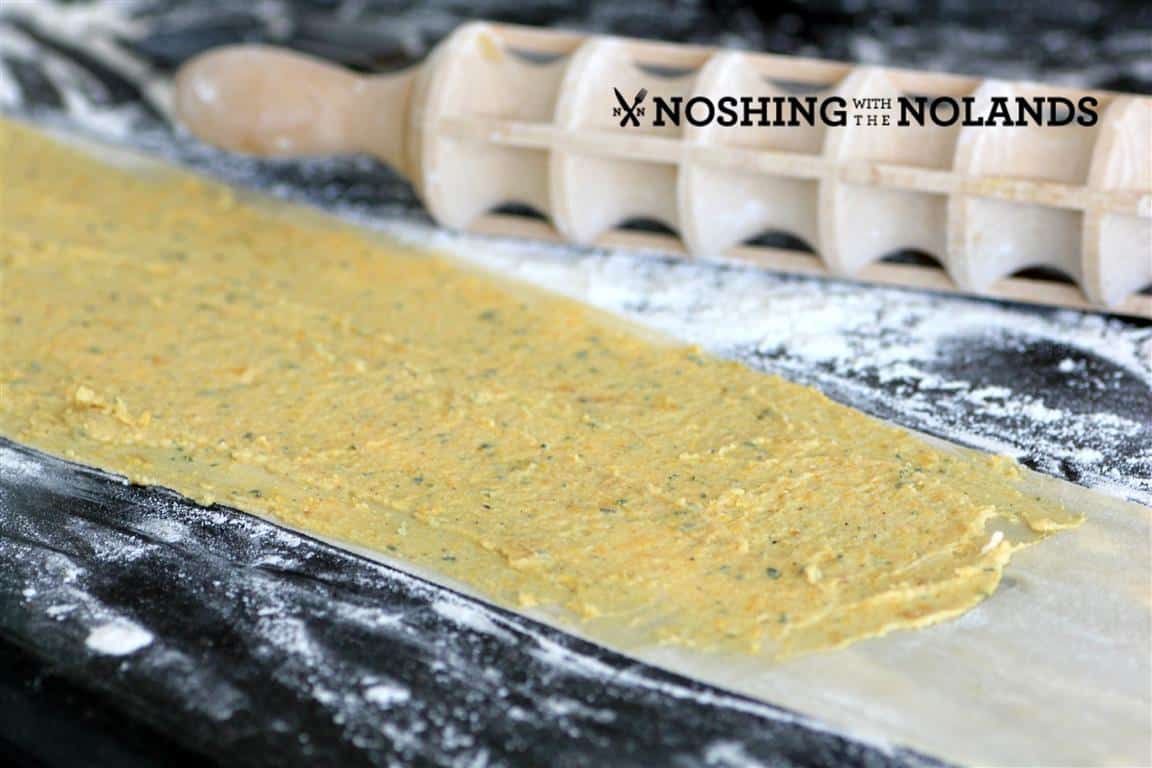 See the ravioli maker in the background. Cool, eh? The recipes in the book are simple to make like this one. They do require some time, but many hands make fast work and in the end you are all rewarded.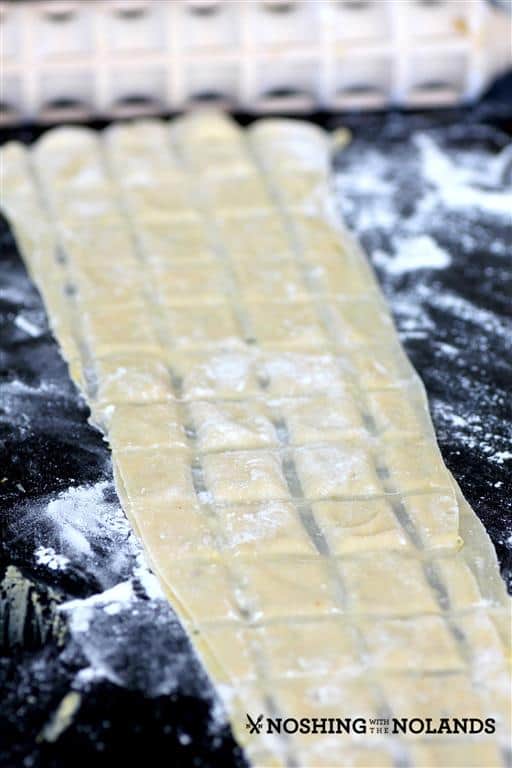 You can add another layer of pasta or simply fold a long one in half. The recipe recommended to roll out a quarter at a time but it made the pasta too long and hard to deal with. I used 1/8 at a time and for me that worked well. Have lots of flour on hand, it will be your best friend for pasta making and to prevent everything from sticking.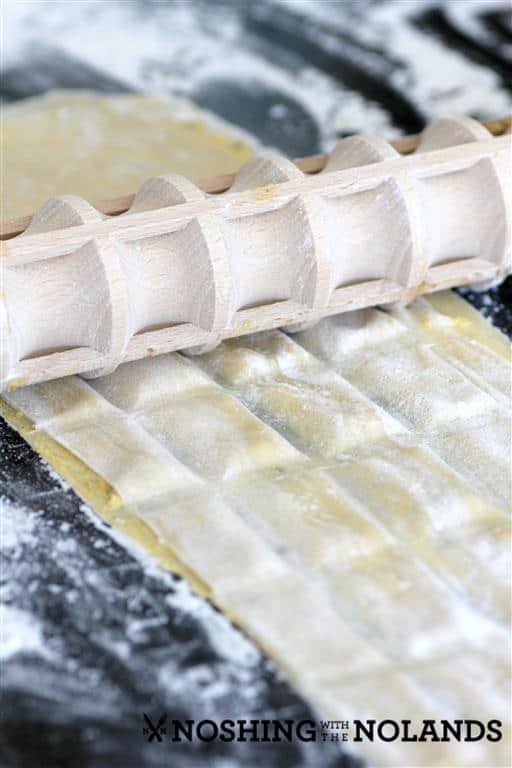 You need to press down firmly while you are rolling so that the little pockets are sealed. I discarded the outer ones that weren't sealed completely.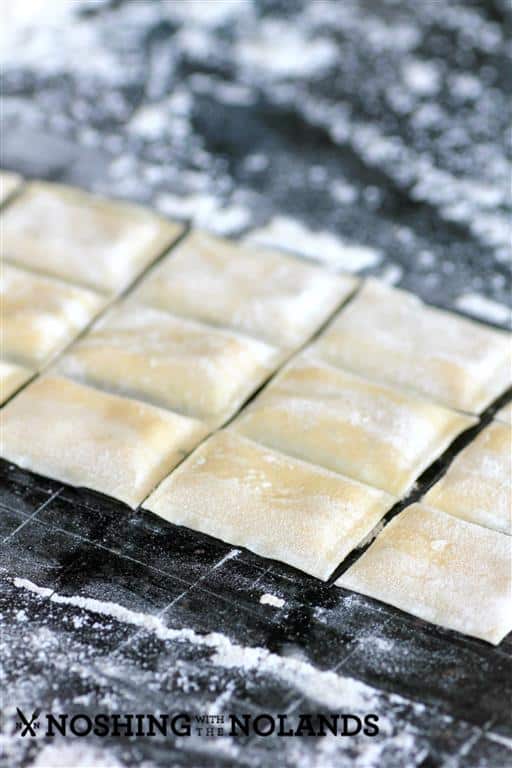 I used a pizza cutter to cut in between and you then have perfect little pillows, done in no time.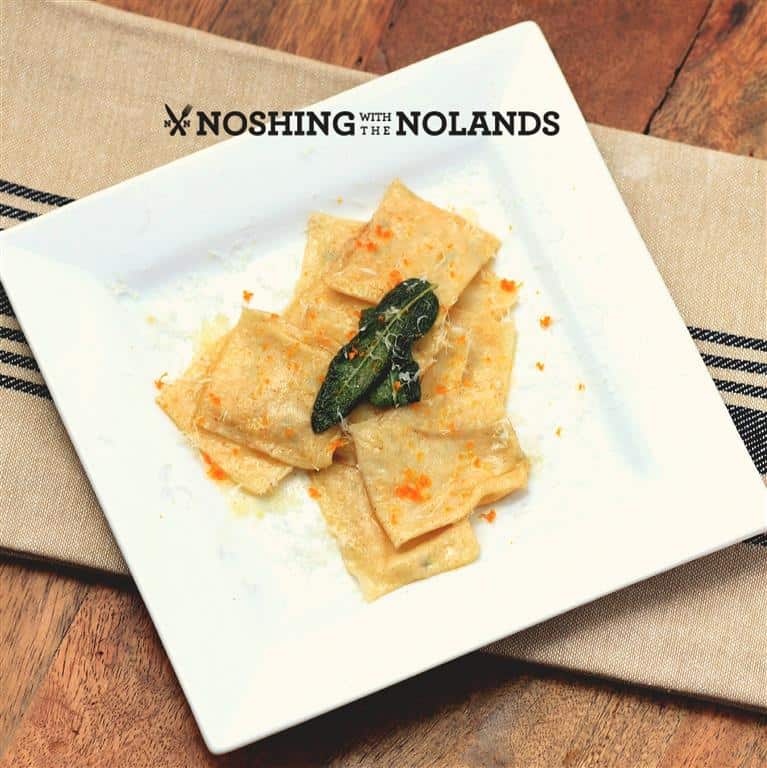 About the author: Chef Joanthon Sawyer is from Cleveland, Ohio where he owns and operates four restaurants, his flagship one is The Greenhouse Tavern. He has been honored as one of Food & Wine Magazine's Best New Chefs in 2010. He has also appeared on numerous TV shows like Iron Chef America and Dinner: Impossible to name a couple. He has also been a finalist for the James Beard Award, Best Chef, Great Lakes. He resides in his century home with his wife Amelia, son Catcher and daughter Louisiana plus dogs Potato and Vito and his beloved chickens.
The recipe here is from start to finish for the dough to the ravioli, along with the filling. There is a selection of fillings in the cookbook, Spring Minty Pea Ravioli Filling, Summer Roasted Cauliflower and Potato Ravioli Filling, Fall Sweet Italian Sausage and Peppers and the one I will share with you today, Winter Butternut Squash and Brown Butter. I omitted the bread crumbs in the final stage and fried up a few sage leaves that were simply amazing in a brown butter. I also saved a sprinkling of the orange rind to serve on top.
How to Throw a Ravioli Party
Our family is big on the ravioli party. It turns our usual family dinner into a fun afternoon activity. It's really a four-step process. Step 1: roll the fresh pasta dough; step 2: pick the filling; step 3: shape the ravioli; step 4: cook it; and step 5: Eat! There are lots of projects here that the kids can help with, but their favorite parts are always step 3 (shaping) and step 5 (eating). This recipe feeds our family of four. You can make an additional batch of dough and double the filling if you want a bigger ravioli party or some pasta to freeze for another meal.
1 Roll the Fresh Pasta Dough
If you don't have or don't want to use a stand mixer and pasta machine, you can knead and roll the ravioli dough by hand. It takes some time, but it's also a lot of fun to play with your food that way.
INGREDIENTS
5 large organic eggs
5 teaspoons (25 ml) water, at room temperature
5 teaspoons (25 ml) cold-pressed, extra-virgin oil
4 cups (500 g) organic all-purpose flour, plus more as needed
OTHER STUFF
Stand mixer with a dough hook or large bowl
Plastic wrap
Pasta machine or rolling pin
Parchment paper
Dish towel
HOW TO
In the bowl of the stand mixer or in a big bowl, combine the eggs, water, and olive oil and mix well. Add the flour in four parts, mixing well after each addition. Mix or knead the dough until it forms an elastic, pliable ball, about 15 minutes. If the dough is wet and sticky, you can add more flour as needed. (But you can't add more liquid if it's too dry, so we always err on the side of wet dough.) The amount of flour you need may vary. Dough can behave differently depending on the weather. WAiT! Allow the dough to rest, covered in plastic wrap, in the refrigerator for at least 30 minutes or up to 48 hours. This step is super important because it allows the wet and dry molecules of the dough to come into contact with one another and allows the dough to become completely hydrated.
Divide the dough into four batches. Set the pasta machine on the thickest noodle setting and feed one batch of dough through the machine. Reduce the noodle setting and feed the dough through again. Repeat until you reach the second thinnest setting. When you are done, you will have a sheet of dough about 18-inches (45.7 cm) long. Repeat with the three remaining batches of dough. (If you are working with a rolling pin, dust the counter with flour and roll each batch of dough until you have a sheet less than 1/4-inch [6 mm] thick.)
For ravioli, cut the dough into 3-inch (7.5 cm) square pieces and dust each one with flour. If you are using the dough for Lasagna (page 58) or Tuscan Kale and White Bean Cannelloni (page 51), cut into pieces 4-inches (10 cm) long by 2-inches (5 cm) wide. Store them stacked with a piece of parchment between each piece, covered with plastic wrap and a dish towel, in the refrigerator for up to 1 week.
Yield: 15 ounces (420 g)
Chef Says
The thinnest setting on the pasta machine is for angel hair pasta and for the professional only. If you are having trouble working with the dough, the third thinnest setting will make good ravioli, too. It will get easier to go thinner once you have had more practice.
Winter Butternut Squash and Brown Butter
INGREDIENTS
1 tablespoon (14 g) salted butter
1 cup (140 g) peeled and diced winter squash
Salt and pepper, to taste
6 leaves sage, minced
1 orange, zested
Pinch of nutmeg
1/2 cup (124 g) mascarpone cheese
1 tablespoon (5 g) grated Parmesan cheese
OTHER STUFF
Ovenproof sauté pan
Food mill or food processor
Large plastic freezer bag or pastry bag
Rubber band or kitchen string
HOW TO
Preheat the oven to 350°F (180ºC, or gas mark 4).
In the sauté pan over medium heat, cook the butter until it is lightly browned and smells like toasted nuts, about 5 minutes. Add the squash to the pan, season with salt and pepper, and cook for an additional 5 minutes. Add the sage and roast the mixture in the oven until cooked through, about 20 minutes.
Purée the warm squash mixture in a food mill or food processor. Fold in the orange zest (reserving a little to garnish the ravioli), nutmeg, and mascarpone. Allow the filling to cool, stirring occasionally, and add the Parmesan cheese.
Place the filling in the plastic bag and use the rubber band or string to force all the ingredients into one corner of the bag, for easy piping.
Yield: 2 cups (470 g)
3 Shape the Ravioli
This is the really fun part. Set up a simple assembly line and everyone can make their own ravioli. It's a quick project without a lot of rules (Don't throw ravioli at your sister!) and ravioli tastes good in any shape or size.
INGREDIENTS
1 recipe precut ravioli dough (see step 1) or 1 pound (454 g) purchased fresh or frozen pasta sheets
1 large egg, beaten with 1 tablespoon (15 ml) water
2 cups (470 g) ravioli filling in a plastic bag for piping (see step 2)
Organic all-purpose flour, as needed
OTHER STUFF
A small tray for each ravioli maker
Pastry brush
Fluted pastry wheel or knife
Cookie sheet
A small tray for each ravioli maker
HOW TO
Set up an assembly line on your kitchen table and give each ravioli maker a small tray to work on as he or she moves through the stations.
Station 1: Precut ravioli dough
Station 2: Egg wash
Station 3: Ravioli filling in a plastic bag for piping
Station 4: Fluted pastry wheel and/or knife
Station 5: Cookie sheet dusted with flour for storage
Demonstrate how to make ravioli. First, dust your work tray with a little flour. At station one, put one piece of ravioli dough on the tray. At the second station, brush the edges of the dough lightly with egg wash. At station three, pipe 1 tablespoon (15 g) of filling in the center of the dough. Fold the dough over the filling into a triangle or a rectangular shape and press the edges to seal. At station four, trim the edges of the ravioli with a fluted pastry wheel or knife. At station five, place the finished ravioli on a cookie sheet. You can freeze these for up to 4 months until you are ready to cook.
Let everyone help. The great thing about ravioli: It's okay if they are different shapes and sizes. If you want to make an extra big one by sandwiching the filling between two sheets of dough, that's delicious. Keep making ravioli until the filling or the dough runs out. (It rarely happens at exactly the same time.)
Yield: 60 to 70 ravioli
4 Cook It
Time to get your homemade ravioli on the dinner table. Ravioli only take a few minutes to cook. The kids can set the dinner table in the meantime.
INGREDIENTS
Homemade ravioli (see step 3)
1/4 cup (56 g) salted butter, divided
4 tablespoons (8 g) fresh herbs, divided (choose your favorite: parsley, basil, mint, oregano)
1/2 cup (50 g) grated Parmesan cheese, divided
Juice from 1 orange (for winter filling only)
2 tablespoons (12 g) toasted bread crumbs
OTHER STUFF
Pasta pot with strainer
Small saucepan
Serving plate
HOW TO
Fill a large pot with water and season with salt until it tastes like seawater. Bring to a boil over high heat. Reduce to a simmer. Cook 5 ravioli at a time, simmering for about 5 minutes.
Transfer the 5 ravioli to the saucepan with some pasta water still on the noodles. The small addition of some of the pasta water allows all the sauce ingredients to emulsify together and form a more cohesive sauce. Add 1 tablespoon (14 g) of the butter, 1 teaspoon of the herbs, 1 tablespoon (5 g) of the Parmesan cheese, and the orange juice if using the winter filling. Simmer over medium-low heat, stirring gently, until a smooth and creamy sauce forms, about 3 minutes. Transfer to a plate. Repeat with the remaining ravioli.
Garnish each dish with 1/2 tablespoon (3 g) bread crumbs, 1 tablespoon (5 g) of the remaining Parmesan, a sprinkling of herbs, and any additional garnish you might like.
Yield: 4 servings
Noodlecat:
Have you ever made ravioli before? Me neither. But Chef says it is as easy as making a peanut butter and jelly sandwich. I guess the dough is like the bread and the filling is like the peanut butter and jelly. You want just the right amount of peanut butter and jelly so it doesn't squish out everywhere.