Garden Fresh Zucchini Salsa
We love to can at Noshing With The Nolands and I believe we have done something almost every year. Sort of a tradition but definitely some years more than others. This recipe for Garden Fresh Zucchini Salsa I have not done for years. I remember it being a fantastic recipe and one that we have enjoyed many times. The original recipe I think I received from a co-worker when I was nursing many moons ago.
Homemade salsa is always fantastic but you have to do a little bit of tasting and experimentation to get it to the right heat that you like. We have made it a bit too spicy and a bit too mild. I think this one is just right for us. It really is a personal preference for the heat that you enjoy!!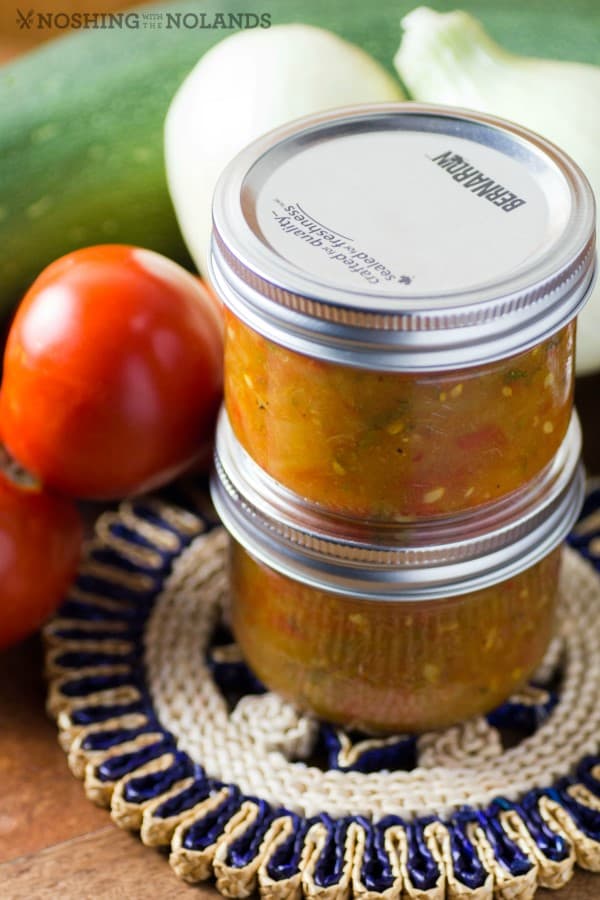 This salsa does have so much flavor already I didn't want to overpower it with heat but to get that nice balance. With using crushed red chili peppers and leaving the seeds and the veins in two jalapeno I think we achieved the right level of heat for this salsa.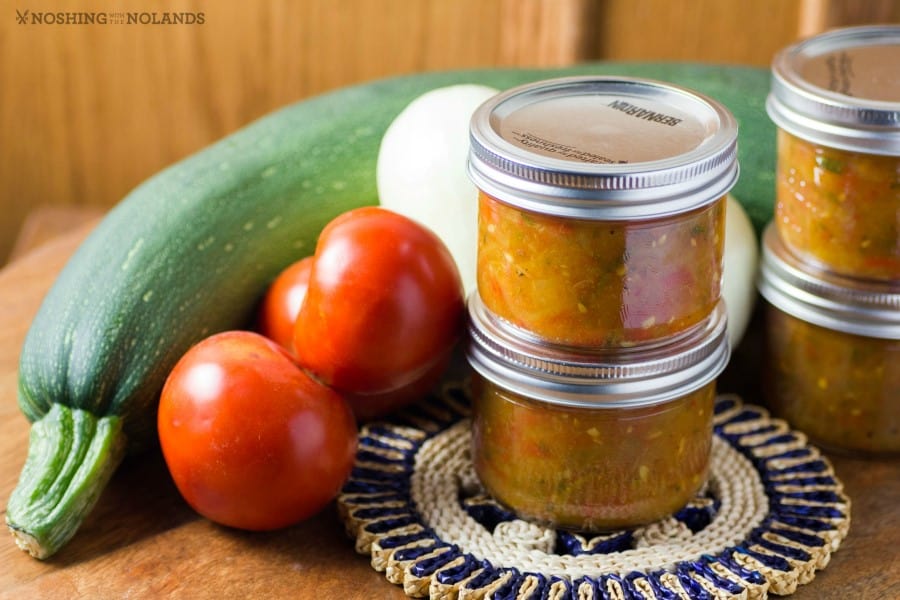 There are tons of garden-fresh goodness in this salsa. A perfect recipe for that trip to the farmers market to get fresh zucchini, onions, tomatoes, red and green peppers, and jalapeno peppers. Then the addition of wonderful warming spices are added. This really is a winner of a recipe and I am happy to share it with you all.
Not only is this salsa great with tortilla chips and nachos but it goes fantastic with chicken and fish too, therefore giving your dinner a marvelous pick me up. The salsa also makes a great gift for the coming holiday season!!
Do you want more canning recipes? Check out our amazing new ebook, THE BEST CANNING RECIPES!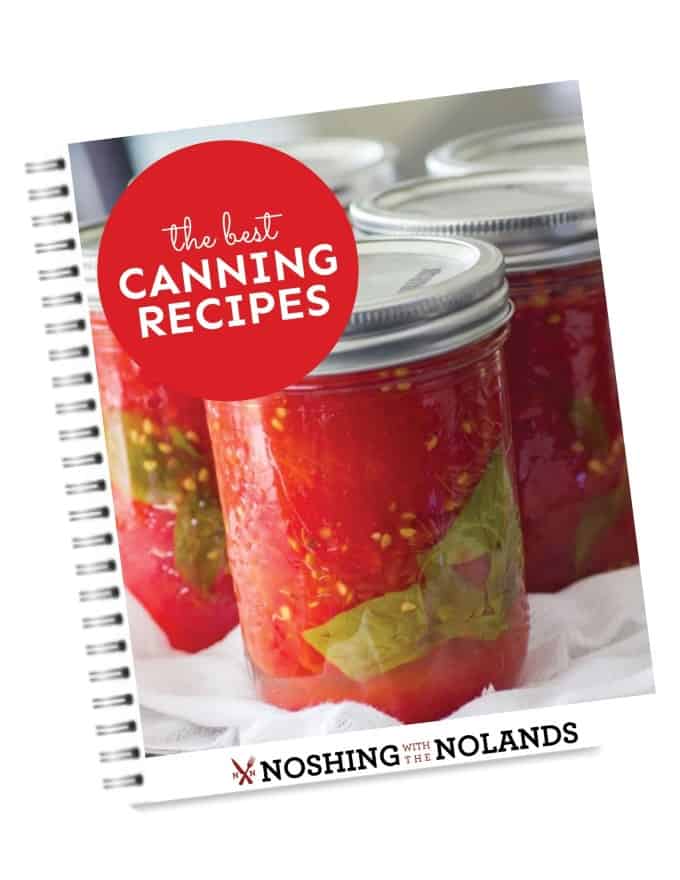 The Recipe
Garden Fresh Zucchini Salsa
A wonderfully spiced Garden Fresh Zucchini Salsa that you find yourself making year after year!
Ingredients
12 cups coarsely grated zucchini
3 cups chopped onion
2 red peppers, chopped
1 green pepper, chopped
4 jalapeno peppers, chopped (2 with seeds and veins and 2 with seeds and veins removed)
3½ Tbsp. pickling salt
1 tsp. tumeric
1 tsp. cumin
1 tsp. nutmeg
1 tsp. garlic powder
1 tsp. ground pepper
1½ - 2 Tbsp. crushed red chili peppers
2 Tbsp. dry mustard
1½ cups brown sugar
2 cups white vinegar
3 Tbsp. cornstarch
12 cups chopped fresh tomatoes
Instructions
Mix together the zucchini, onion, red peppers, green peppers, jalapenos and pickling salt in a large bowl, covered and leave refrigerated overnight. The next morning drain and rinse well. This will remove a lot of the moisture from these veggies.
Add to the zucchini mixture the tumeric, cumin, nutmeg, garlic powder, ground pepper, chili peppers, dry mustard, brown sugar, vinegar, cornstarch and tomatoes. Pour into a large post and simmer for 30 min.
Heat the lids in boiling water for 5 min. Pour into sterilized jars to a ½" head space, wipe the tops clean with a clean cloth. Close with the rims to finger tip tight. Process in a water bath. Cover the jars with at least 1-inch of water. Bring to a rolling boil and process for 15 minutes (20 minutes for altitudes 1000 to 6000 ft, 25 minutes above 6000 ft). Then turn off heat and let the jars sit in the hot water for 5 minutes.
Remove the jars to a tea towelled lined counter and let cool. You should hear a popping noise when they seal. If any don't seal place in the fridge and use within a week.
Canned salsa should be used within the year.