We love canning in the Noland's household. We have done lots of it over the years but not that many of the recipes have been condiments. I thought this would be such a great gift for the holidays, Homemade Sweet Hot Mustard! This works wonderfully tucked into a basket, or a small hostess gift, or for present for any gift exchange. It is easy to make and requires few ingredients plus it also is delicious with a holiday roast, turkey or ham.
Bringing it to any occasion allows you to just pop it onto the table and have everyone try some of your homemade creation!! This recipe is one that I found in Best of Bridge Home Preserving. I gave it our own little tweak with some added heat and some added sweetness from honey.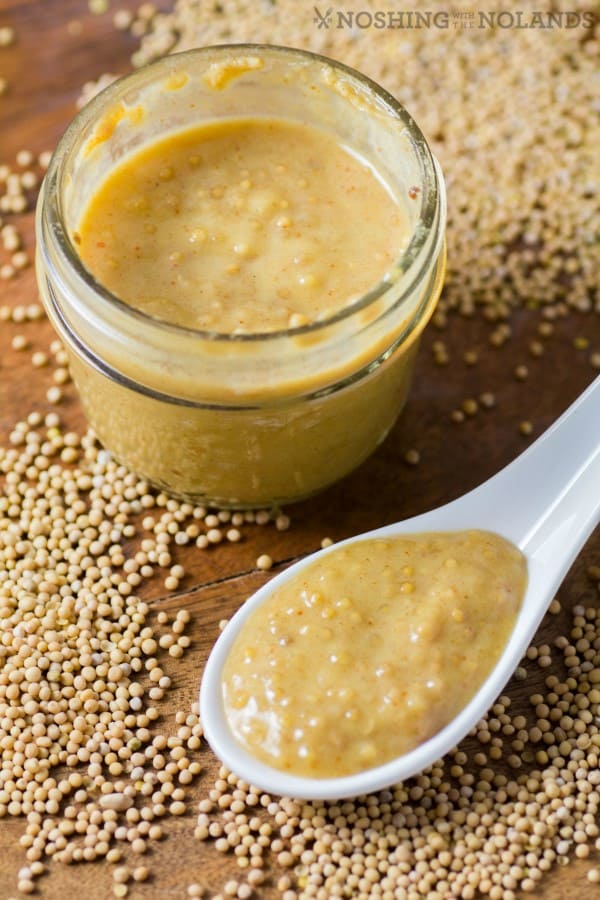 It turned out to be such a gorgeous colour and I love the whole mustard seeds in this recipe therefore adding in some delightful grains to otherwise smooth mustard. The recipe doesn't make a crazy amount. Just 6 four ounce jars therefore just enough for gifts and some for yourself.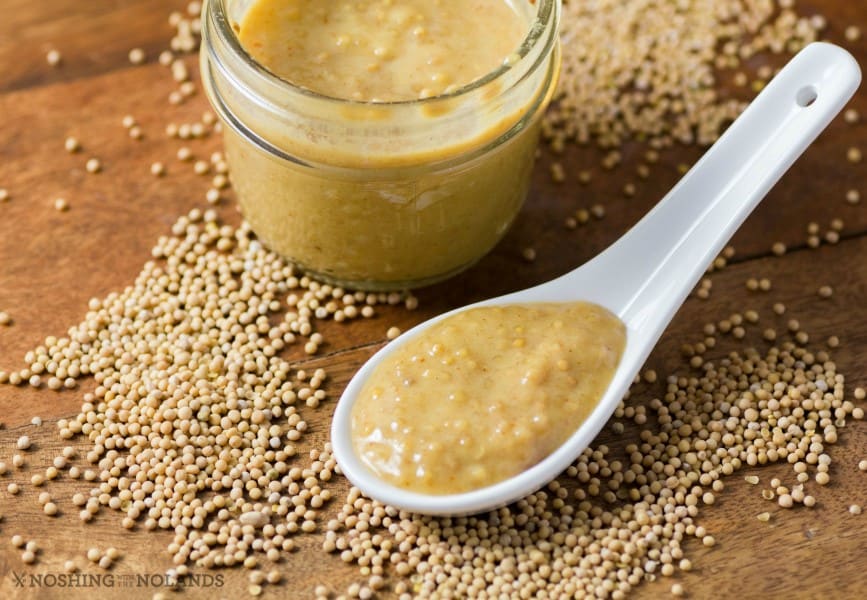 PRINTABLE FOR WATER BATH CANNING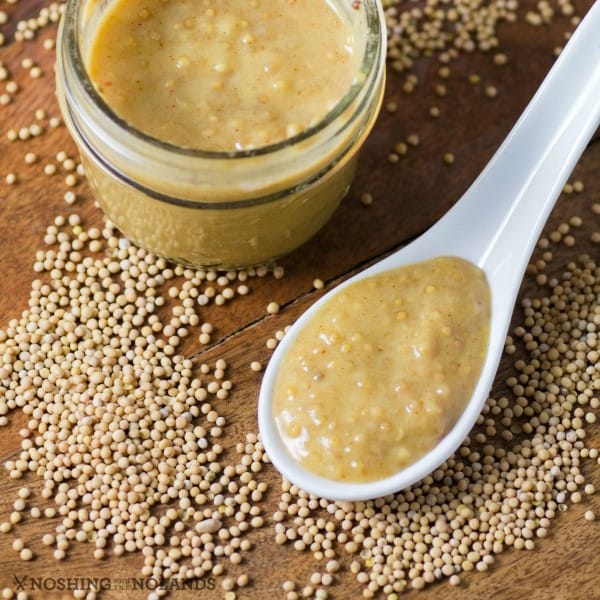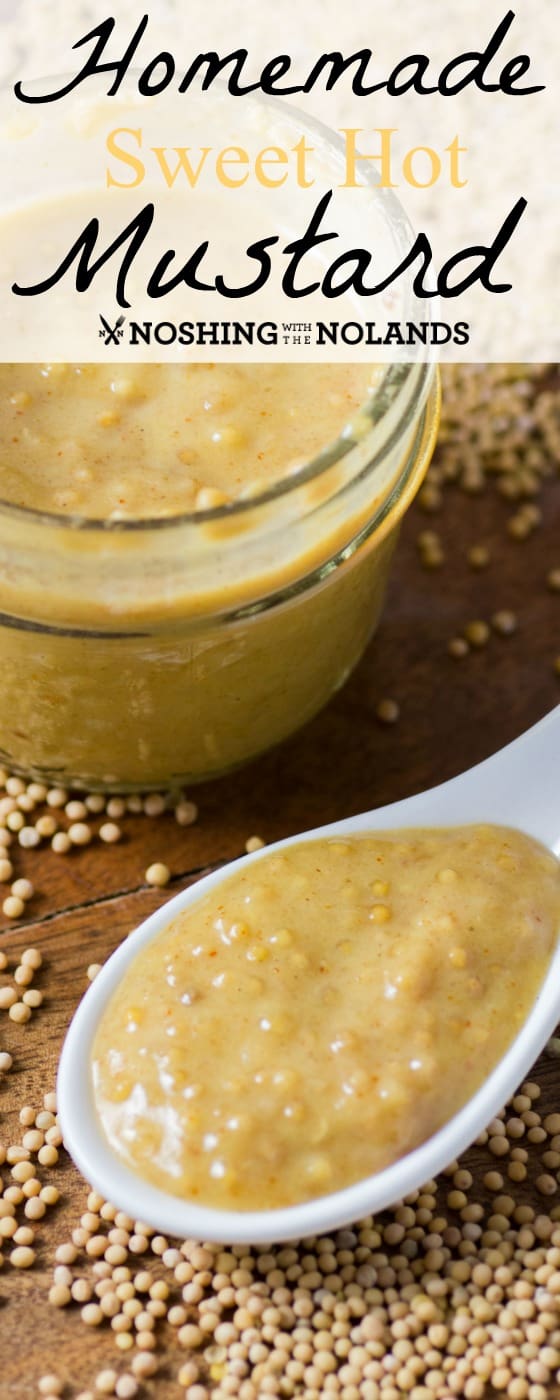 Homemade Sweet Hot Mustard Recipe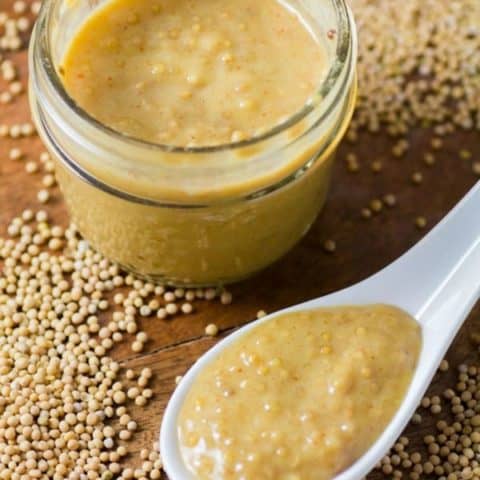 Homemade Sweet Hot Mustard
Yield: 6-4 oz. jars
Prep Time: 10 minutes
Cook Time: 21 minutes
Total Time: 31 minutes
A Homemade Sweet Hot Mustard makes a great gift for the holidays or anytime!!
Ingredients
1 cup dry mustard
3/4 cup sugar
2 Tbsp. honey
1/2 cup mustard seeds
1 tsp. salt
1/4 tsp. pepper
1 tsp. cayenne
1 1/2 cups white wine
1/2 cup white vinegar
6 Lids soaked in hot water for 5 min.
6 rims
Instructions
Stir together the dry mustard, sugar, mustard seeds, salt, pepper and cayenne in a medium saucepan. Slowly pour in the wine, vinegar and honey while whisking. Bring up to a boil and continue whisking, cook for 1 min. The mixture should start to thicken.
Spoon the mustard into sterilized jars to within 1/2" of rim. Remove any air bubbles and wipe rims clean. Top with prepared lids and close with rims until just finger-tip tight. Process jars in a canner full of boiling water for 15 min. Adjust if greater than 1,000 feet for high altitude processing. Turn off the heat and let the jars stand in the hot water for 5 min. Transfer using a jar lifter to towel-lined counter. Let cool, store any jars that did not seal in the refrigerator for up to 3 weeks. Allow the mustard to mellow for at least one week before serving.
Reciped adapted from Best of Bridge Home Preserving.