Ten Foot Henry Restaurant
There is a new kid on the block, well, actually this guy has been around before but not in his current home at the Ten Foot Henry restaurant where he is living now. The bald, wooden, comic strip character is what I speak of. Ten Foot Henry used to adorn the very popular Electric Ave. back in the 1980's here in Calgary. Now that Henry has matured from the drunken nightclub sector of years gone by, he is firmly planted in the Beltline area. Although Henry has little to do with the menu his mystic is all around the restaurant.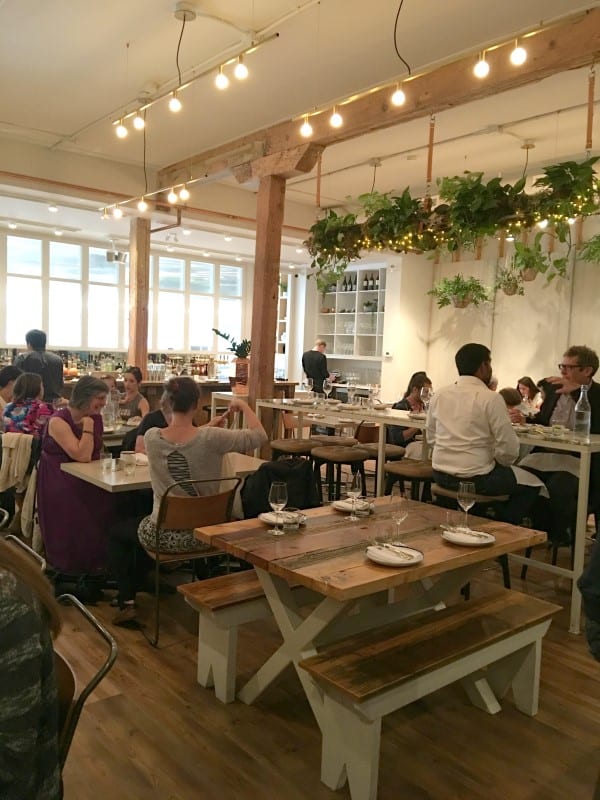 Ten Foot Henry, the restaurant is the birth child of Aja Lapointe and Steve Smee. Smee is friends with the originator of Henry, Blake Brooker. Aja knows how to run the front of the house. Everything is smooth as silk and the service was spot on! Their menu is fresh, lively, and exciting, which is also reflected in the restaurant itself. The walls are concrete which makes for a vibrant environment.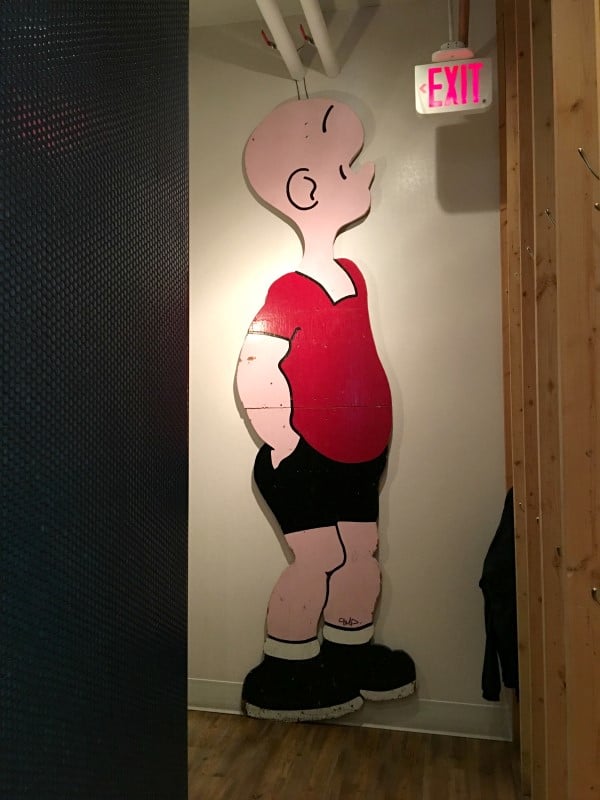 Henry himself stands at the entrance to the washrooms and looking a little beat up and nicked from some hard days but overall is in pretty darn good shape for a guy now in his 30's.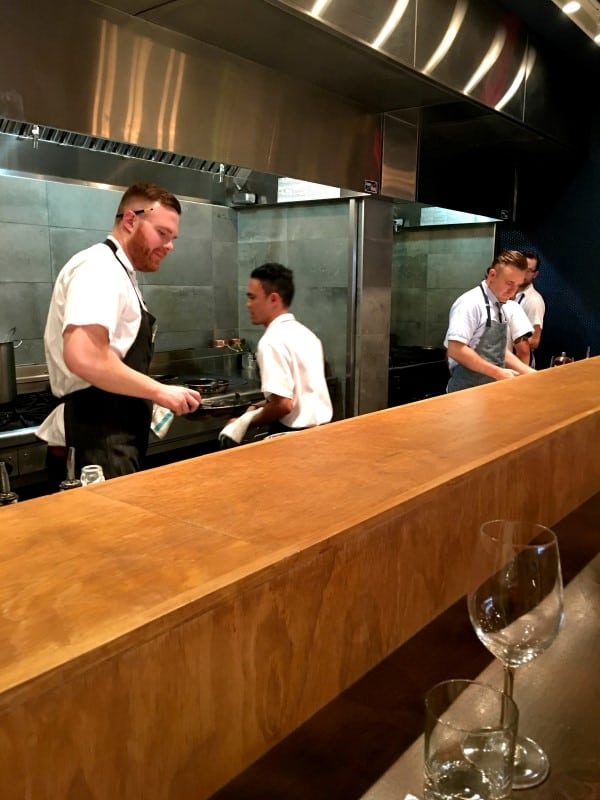 Steve is in the back doing what he does best! The menu is a masterpiece of selections that are meant to be shared. There are lots of delicious vegetarian options but don't fear that is not all that is offered.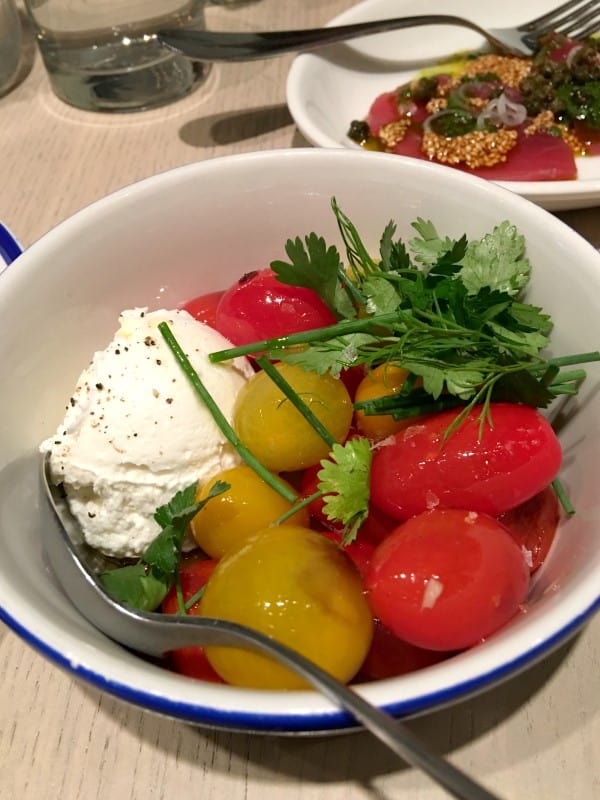 Amber was my dining partner for this incredible lunch. One that has not been surpassed prior to this in a very long time. The vibrant flavours from simple dishes like these tomatoes sang to me. They are warmed slightly and served with whipped feta, herbs, olive oil and freshly baked grilled bread. I could have been sated just with this.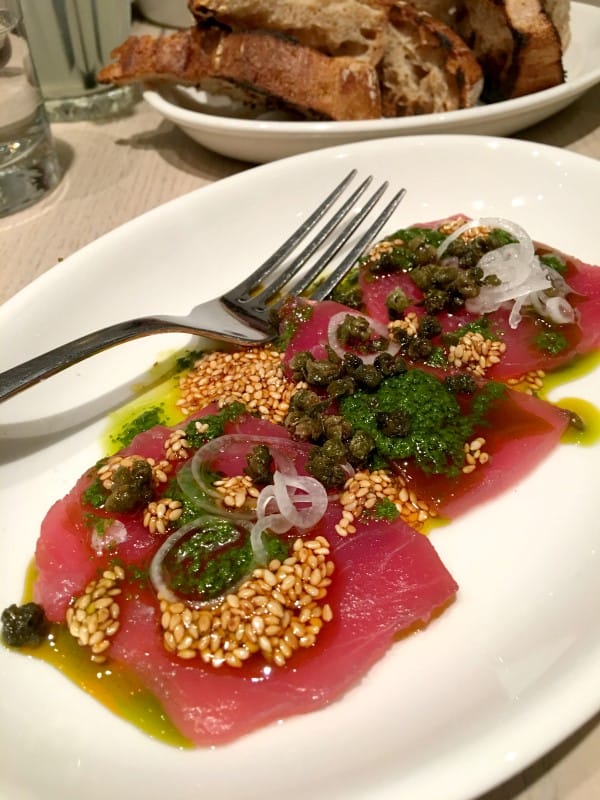 With the tomatoes we also shared this amazing Yellow Fin Crudo that is lovingly garnished with chimichurri, sesame and chili.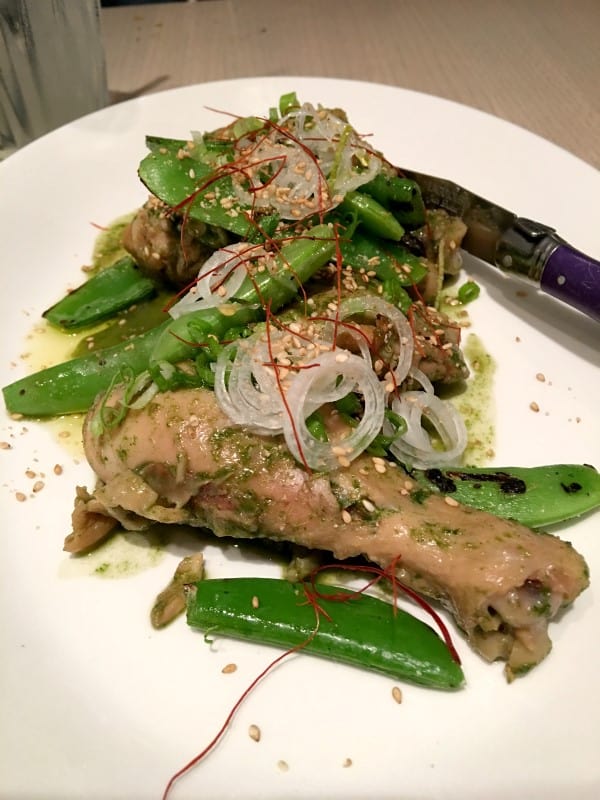 Served up next was a chicken in an adobo sauce. The chicken is marinated overnight in the sauce and then slowly braised, it was life changing. I have never had chicken this flavourful before, Amber was crazy for it. It is new to the menu and I hope to see it around for a long time.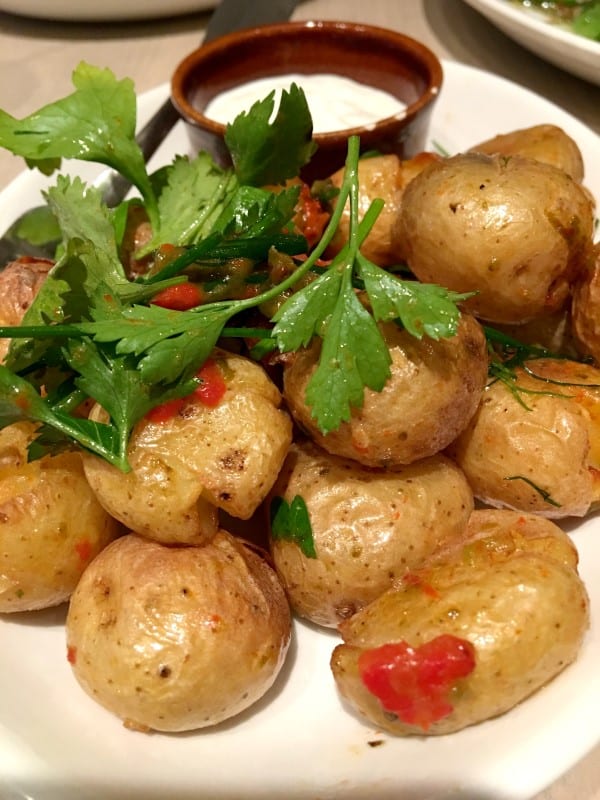 Accompanying the chicken were these crispy roasted potatoes with a gorgeous green goddess dressing for dipping. Completely scrumptious!!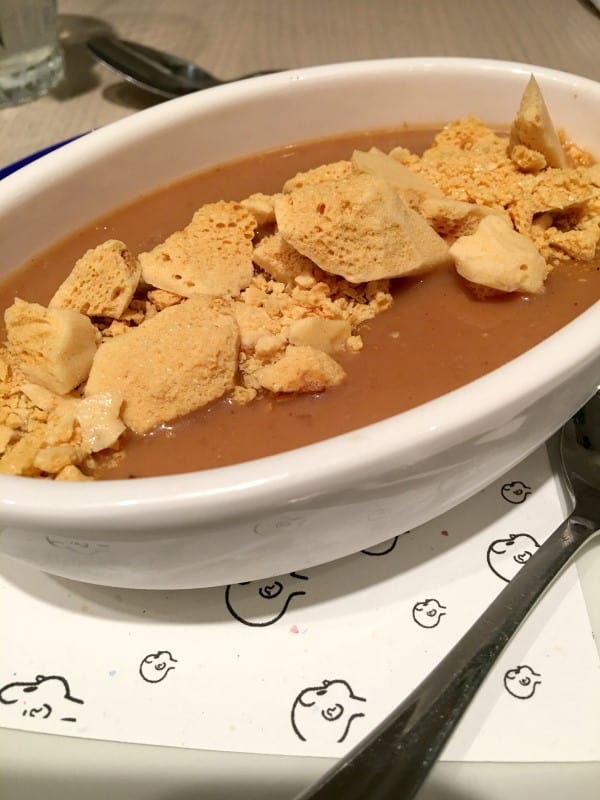 You can see Henry on the napkins here, love the subtle touches of seeing him. Aja suggested we have this butterscotch pudding. I honestly was so full I didn't want dessert never mind butterscotch pudding, something that I just never would have thought to pick. When it came out with broken sponge toffee on top I quickly forgot how full I was. This pudding was completely magical and after trying one tiny spoonful, Amber and I devoured it. It was truly heavenly!!
I eat out a lot as you can imagine in doing the reviews here for Noshing With The Nolands but I have not had a meal like this one in a long time. The food is over the top fabulous and a must visit!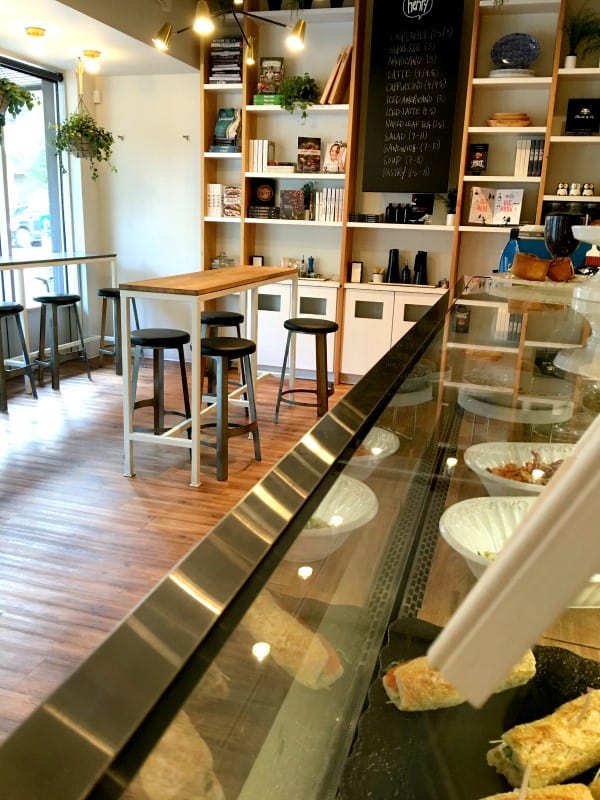 Attached to this new restaurant is also Little Henry where you can pop in for a quick sandwich, coffee and dessert.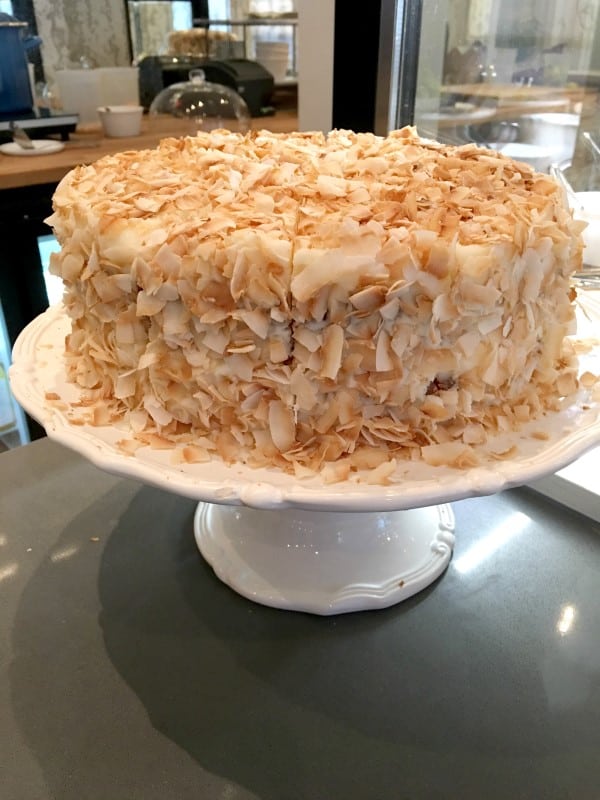 With an offering like this coconut cake, how can you not stop in again and again. Both Little Henry and Ten Foot Henry are located at 1209 1st St. SW, Calgary, AB. Follow along and keep up to date with all that is happening on Facebook, Twitter and Instagram.