Roasted Italian Tomatoes
I love roasting veggies, they turn out fabulously!! It is like an entirely new vegetable when they are roasted.
That is why I loved these delicious Roasted Italian Tomatoes. Not only are they scrumptious hot out of the oven as a different side dish but they can be whirled up to make a magnificent sauce.
Nothing could be easier also. When at the farmers market grab extra roma tomatoes to create this dish and sauce.
You will be in awe of the fantastic flavor and how simple they are to make. Your family will be thanking you for this scrumptious dish!!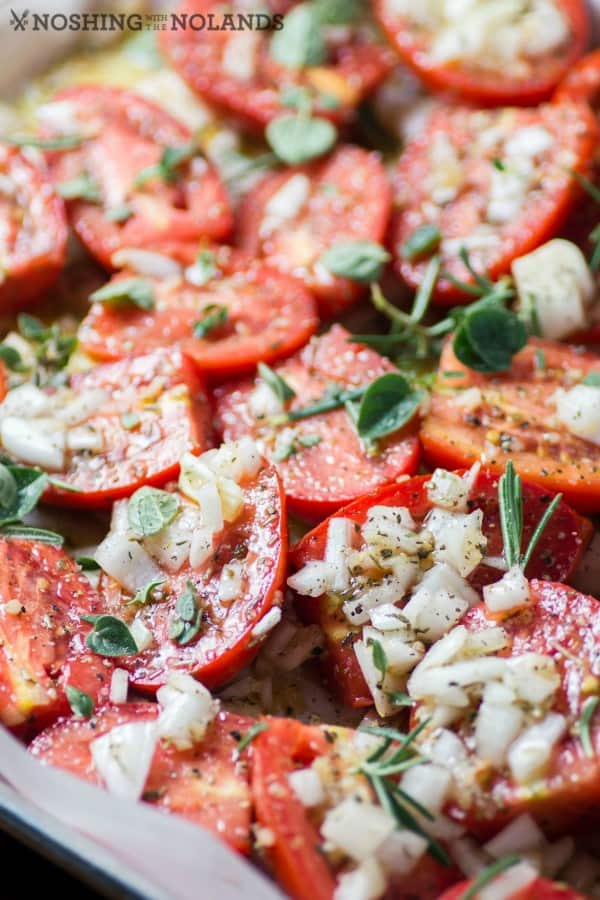 Here are the lovely tomatoes before going in to be roasted. Simple ingredients, fresh herbs, onions, olive oil and seasonings is all you need.
It really is amazing how simple this is but how amazingly tasty it turns out. 
Summer tomatoes picked at their finest is always something to be enthusiastic about. They are just bursting with flavor just on their own.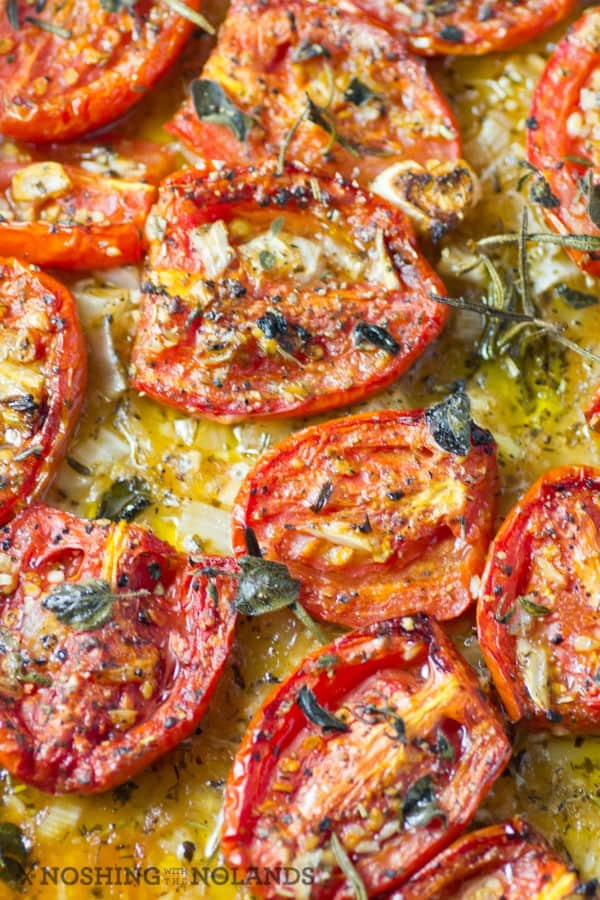 Look at how wonderful their transformation is!!! These taste like the best tomato sauce you have ever had even before blending them.
You could sprinkle them with a bit of parmesan if you like, but I like them just like this, hot off the pan!!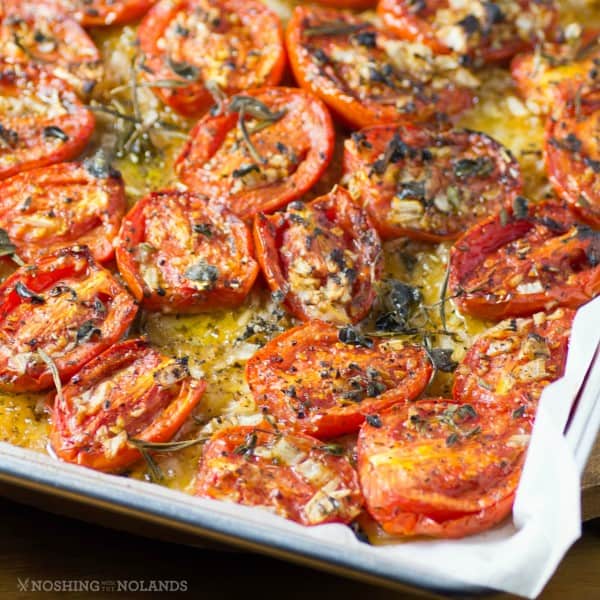 Simple Easy Homemade Canned Tomatoes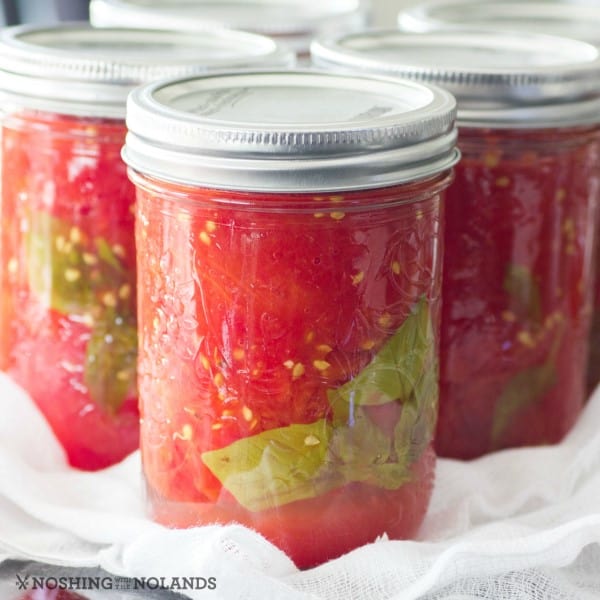 Love tomatoes? We sure do and we love canning them also with this Simple Easy Homemade Canned Tomato recipe. Check it out, you will be adoring having gorgeous tomatoes all year round.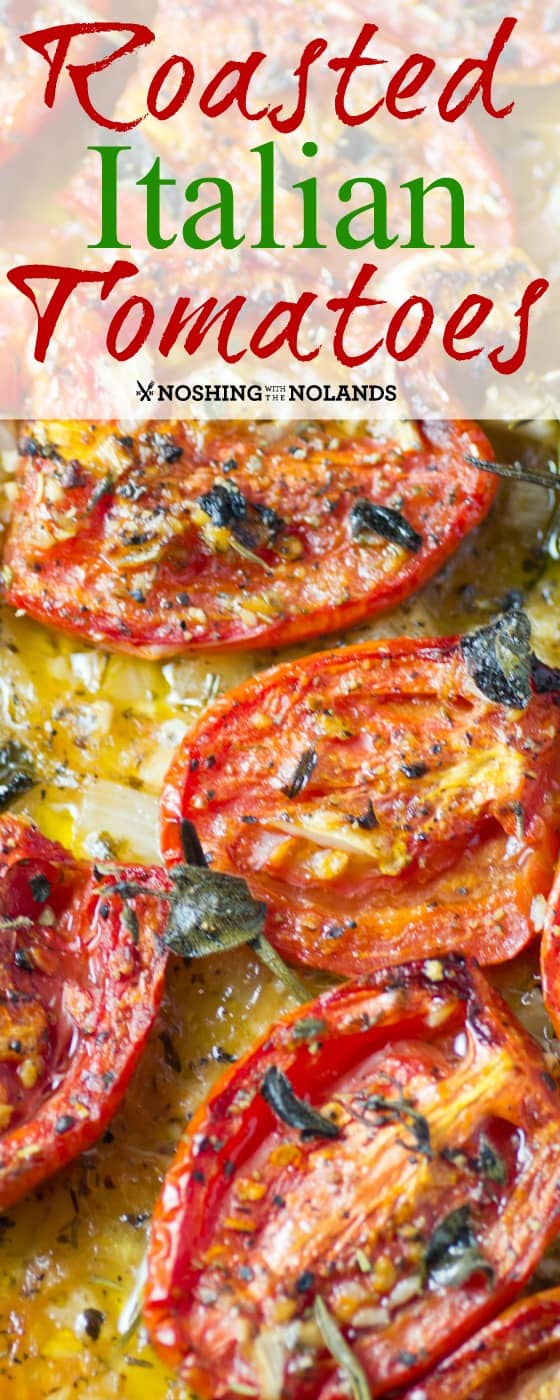 The Recipe
Roasted Italian Tomatoes
Simple Roasted Italian Tomatoes are bursting with flavor and can easily be blended into an amazing sauce.
Ingredients
20 large roma tomatoes
⅓ cup olive oil
6 cloves of garlic, minced
1 white sweet large onion, diced
1 Tbsp. Italian seasoning
1 Tbsp. sugar
Fresh sprigs of rosemary, thyme and oregano
Kosher salt and pepper
Parchment paper
Instructions
Line a large rimmed cookie sheet with parchment paper and set aside. Preheat oven to 300F. Halve roma tomatoes and place in a large bowl. Add the olive oil, garlic, onion, Italian seasoning, and sugar and toss gently. Spread the tomatoes, cut side up, onto the prepared pan, spoon the onions up on top of the tomatoes. Generously salt and pepper and then top with the herbs but removing the stems and tearing up the leaves. Roast in the oven for 1 hour. Turn the temperature up to 425F and roast for another 15-20 min. until slightly charred. Eat them hot off the tray or let cool and blend for an amazing sauce.