Do you love going back to simpler times? Wow, did I miss a great and easy Nostalgic Grape Ice Cream Float like this one!! Had to buy the big bottle of grape pop and a tub of ice cream for the kids to enjoy this summer. These of course can be served at anytime of the year. They would make a great movie night treat, or birthday party show stopper, or even a fun family get-together dessert at any time. This is so simple yet everyone forgets about them.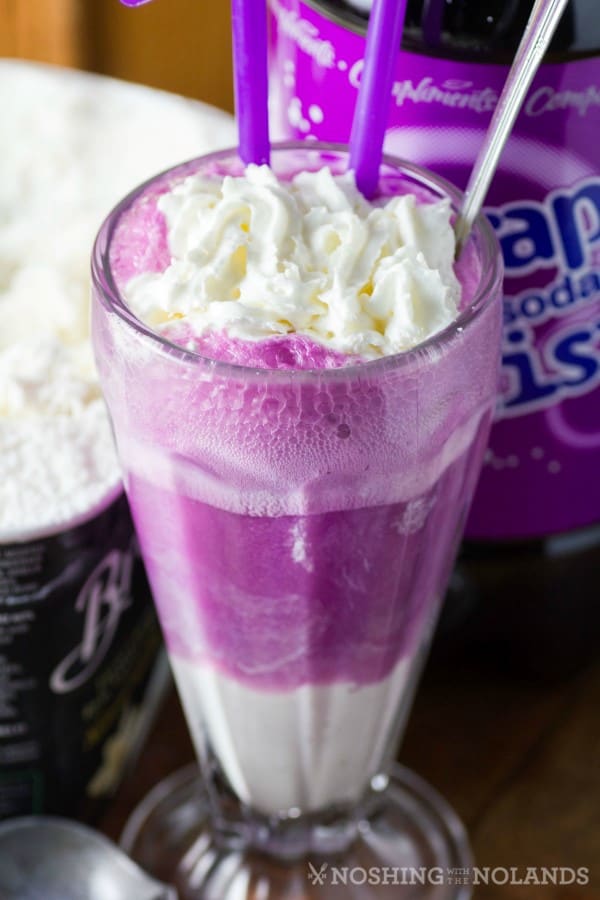 Yup, it is all of three ingredients and you can whip up any flavour you like. I really fancied the grape this time. We have recently made a Hoboken Ice Cream Float which combines pineapple and chocolate together and years ago did an Orange Creamsicle Float that has been super popular ever since!!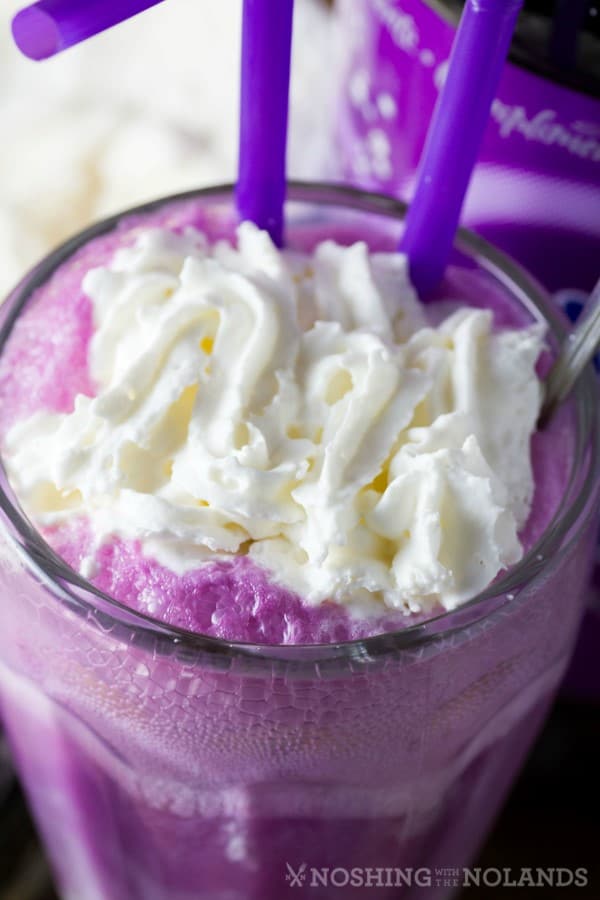 Sorry for this photo and that you are now licking your screen. Run, and I mean run to the store and get the fixins' for this simple yet delicious treat!! You are your family will love you for it!! Kids and adults will equally go crazy for this float. Bringing back memories for us and creating new ones for the kids!!
The Recipe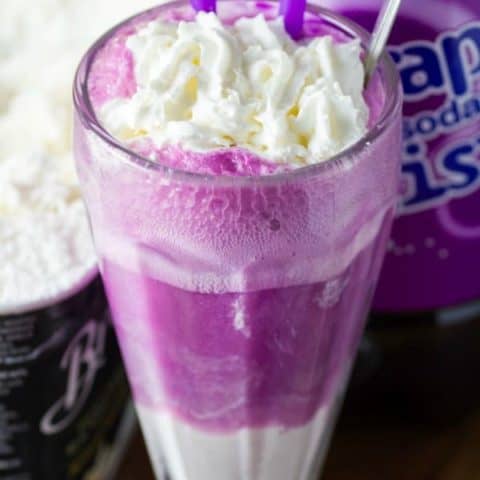 Nostalgic Grape Ice Cream Float
Yield: 1 serving
Prep Time: 1 minute
Total Time: 1 minute
Nostalgic Grape Ice Cream Float will bring back memories for the adults and create new ones for the kids!!
Ingredients
2 small scoops of good quality vanilla ice cream
Grape soda
Whipped Cream
Instructions
Place the scoops of ice cream in a tall glass and fill the glass with the grape soda. Top with whipped cream and serve immediately with straws and a long spoon.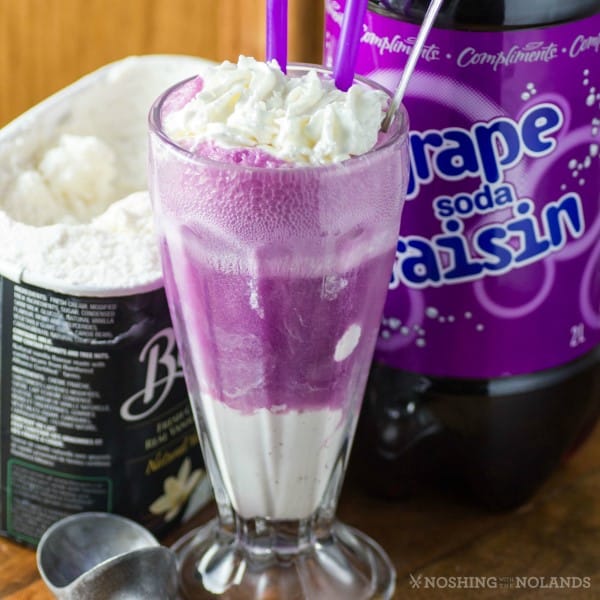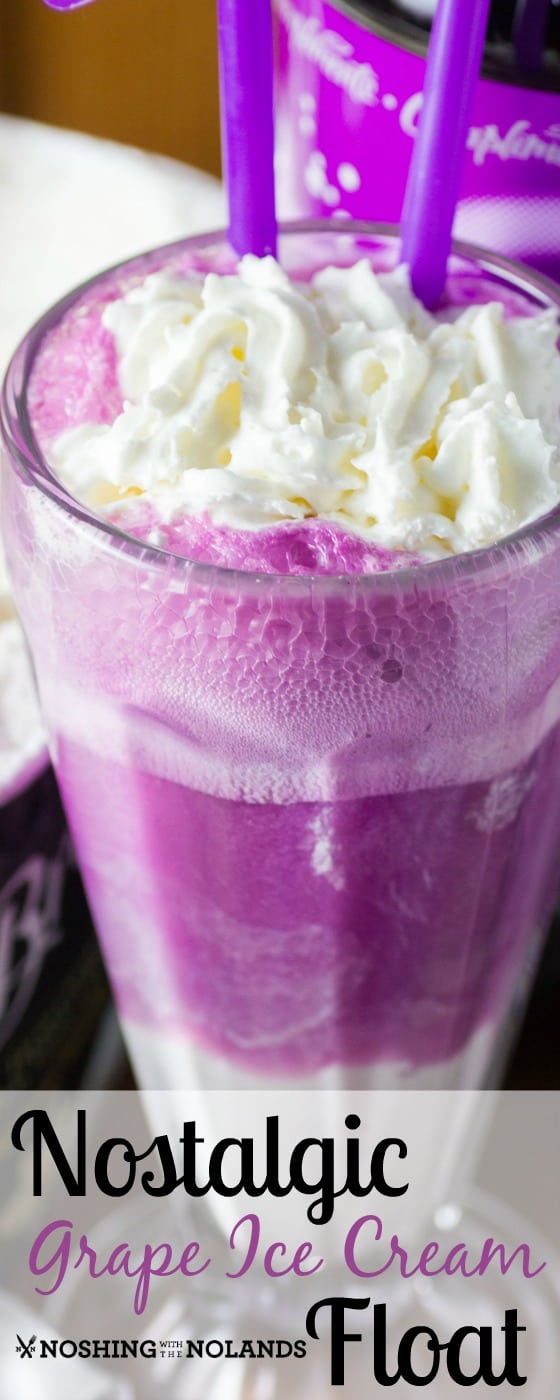 So here are the two other floats I mentioned earlier!! First the Orange Creamsicle Float, this is one that I really loved as a child!! Plus, I love the creamsicles themselves, sooooo good!!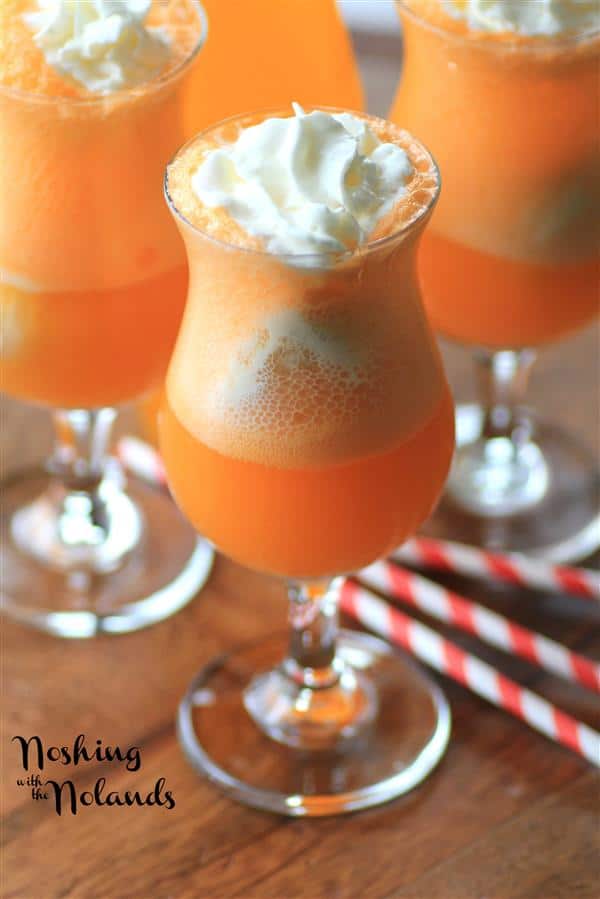 Finally, I have for you the Hoboken Ice Cream Float we just did recently. This one is a combination of pineapple soda and chocolate. Come and check it out and learn the history of this float.