Orange Creamsicle Float for #IceCreamWeek
This is our final day of #IceCreamWeek. What a blast of delicious ice cream/frozen treats!! I have loved them all!! Today I bring you a super easy and amazing tasting float. One that brings me back to my childhood, Orange Creamsicle Float!! I have loved this flavor combination forever.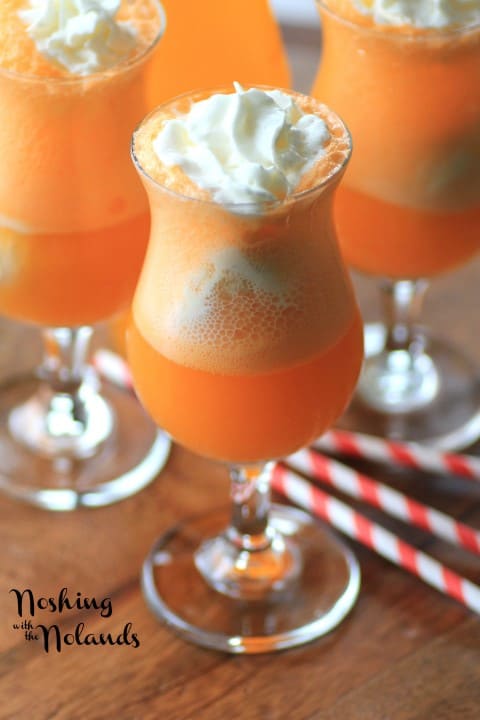 The only real trick here is to get great tasting product. Real creamy homemade or store bought vanilla ice cream. Excellent quality soda pop is a must too!! The combination of these two together are magical!!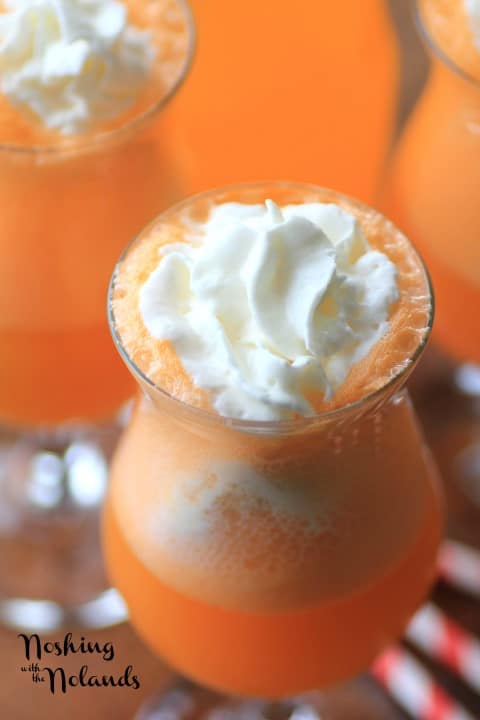 Sweet orange flavoring mixing with creamy vanilla, oh how I love it!!! Floats are so nostalgic, I haven't had one forever but our daughter loves them any chance she can get her hands on one!!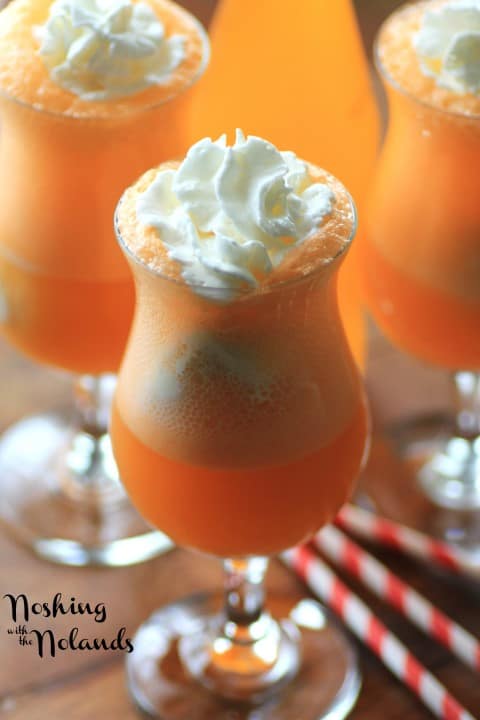 The Recipe
Yield: 1
Orange Creamsicle Float for #IceCreamWeek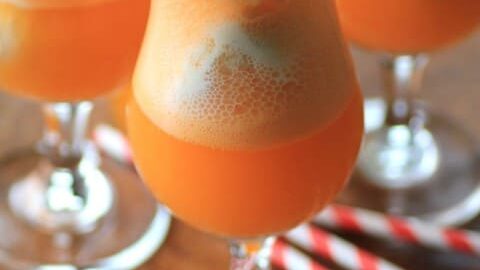 An awesome combination of vanilla ice cream and orange soda
Ingredients
2 small scoops of good quality vanilla ice cream
Good quality orange soda
Whipped Cream
Instructions
Place the scoops of ice cream in a tall glass and fill the glass with the orange soda. Top with whipped cream and serve immediately.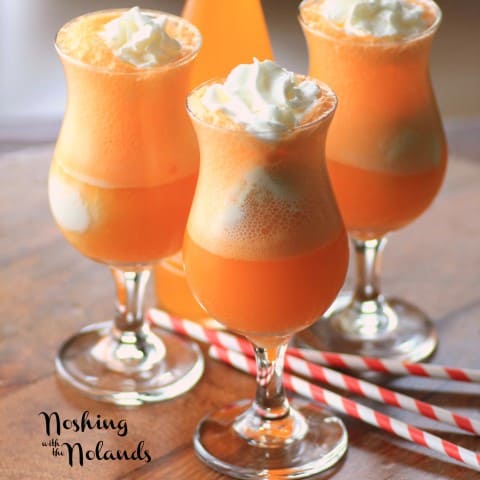 Welcome to Day 6, the final day of Ice Cream Week 2014! This year the event is hosted by Kim of Cravings of a Lunatic and Susan of The Girl in the Little Red Kitchen. We have teamed up with 25 amazing bloggers to bring you ice cream treats all week long. I hope you all threw out the scales this week. Better not to look!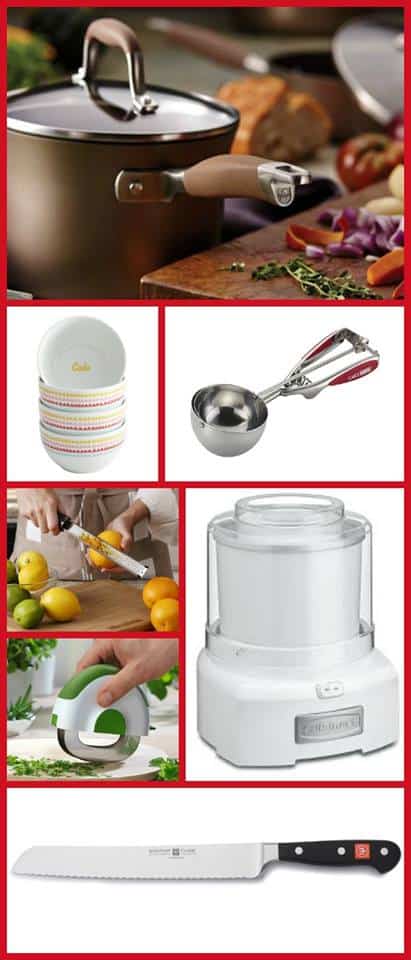 Our sponsors for the event have provided us with some great prizes. A huge thanks to Cake Boss, Anolon, Microplane, WÜSTHOF, Page Street Publishing andQuarry Spoon. Kim of Cravings of a Lunatic and Susan of The Girl in the Little Red Kitchen have tossed in a bonus prize of a Cuisinart Ice Cream Maker because they think everyone should own one!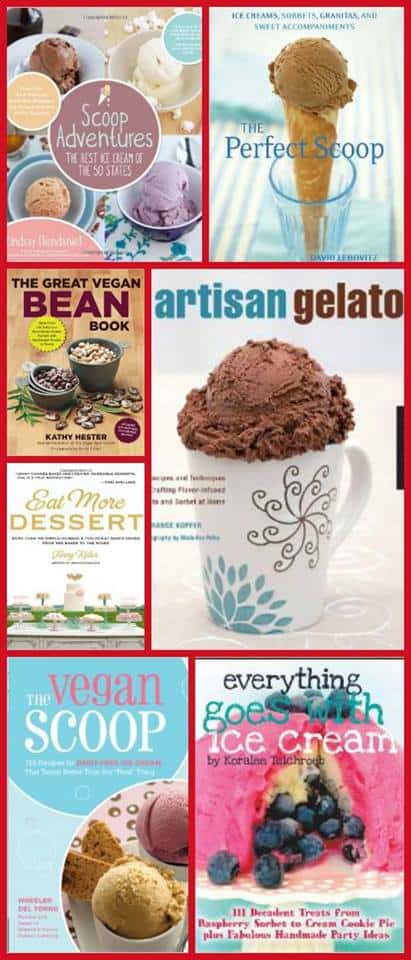 Here's what is up for grabs, One Winner Takes All:
1 Cuisinart Ice Cream Machine in White
One Cake Boss Mechanical Ice Cream Scoop with Red Silicone grips
One Cake Boss 4Pc Ice Cream Bowl Set, Icing Pattern
One Anolon Advanced Bronze 2 Qt Covered Straining Saucepan with Pour Spout
One Microplane Herb and Salad Chopper
One Microplane Premium Classic Grater in White
One WUSTHOF CLASSIC 9-inch Double Serrated Bread Knife
One Copy of the Cookbook Making Artisan Gelato by Torrance Kopfer
One Copy of the Cookbook Everything Goes with Ice Cream by Koralee Teichroeb
One Copy of the Cookbook Vegan Scoop by Wheeler del Torro
One Copy of the Cookbook The Great Vegan Bean Book by Kathy Hester
One Copy of the Cookbook Eat More Dessert by Jenny Kellar
One Copy of the Cookbook The Perfect Scoop by David Lebovitz
One Copy of the Cookbook Scoop Adventures by Lindsay Clendaniel
Giveaway if now OVER!
Besides our delicious Orange Creamsicle Float, be sure to visit all of today's Ice Cream Week Participants:
We would like to thank you all our readers for joining in the indulgence this week. Ice cream is always best eaten with friends.
Kim and Susan would like to thank all the participants and sponsors for joining in the fun. It's take a village to make this much ice cream!
See you all next year for Ice Cream Week 2015. Be sure to stay tuned for news about Cookie Week in November and Christmas Week in December. Susan and Kim are always up for fun and food. Chow!
Here are some of my delicious ice creams from the past, hope you enjoy them!!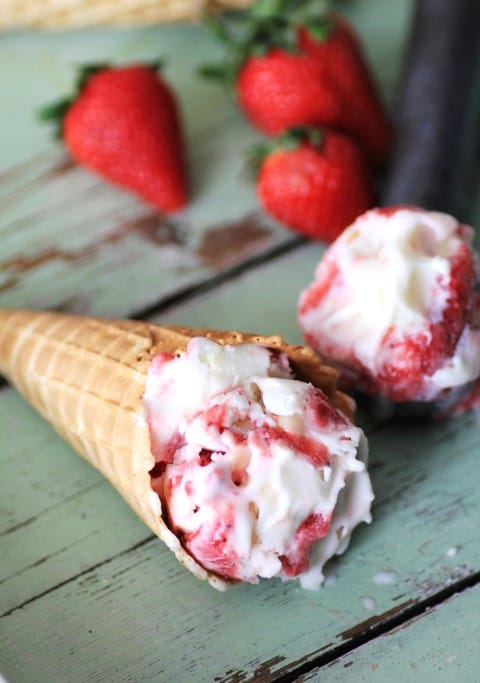 This one is amazing and is from our guest blogger and author of Scoop Adventures. I was lucky enough to review her ice cream cookbook and made this amazing Le'Lemon Berry Ice Cream. You have a chance to win her gorgeous cookbook in our giveaway!!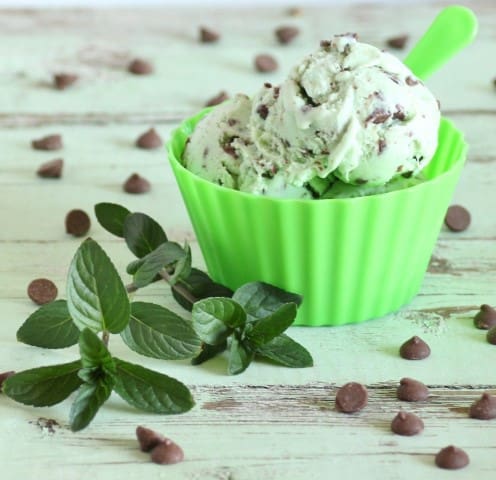 My daughter's favorite ice cream, Mint Chocolate Chip. I have revamped this recipe into something else that you will see later this week!!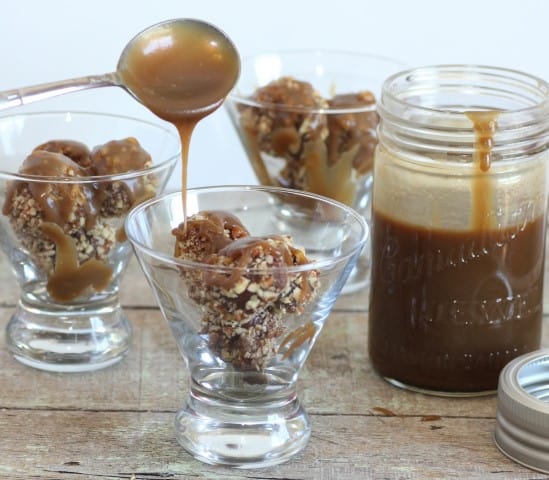 You can't get much more decadent than Chocolate Ice Cream Pecan Balls with Salted Caramel Sauce. Loved everything about this ice cream dessert!!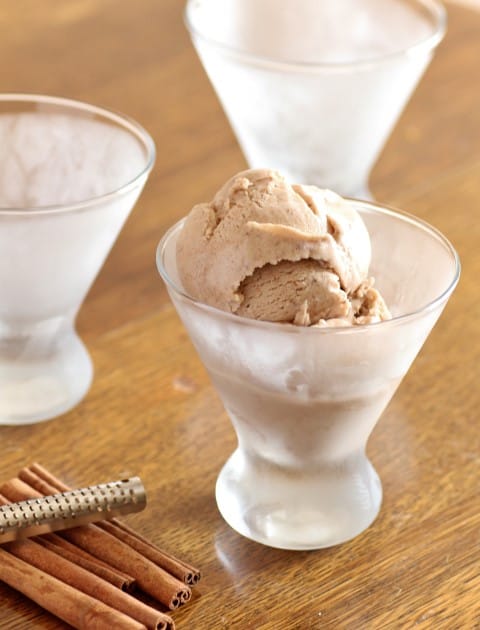 This is one of my favorite ice cream when it is made with a really good quality cinnamon. I have made Cinnamon Ice Cream many times to rave reviews!!