It is coming up to that hauntingly scary time of year and for this Mouth-Watering Monday, we dusted off the cobwebs and snuck into the vault to give you these Witch's Fingers from a few years ago.
Halloween for me wouldn't be complete without a creepy yet delicious treat to be had. Over the next couple of weeks, I will have some new horrifying treats for you.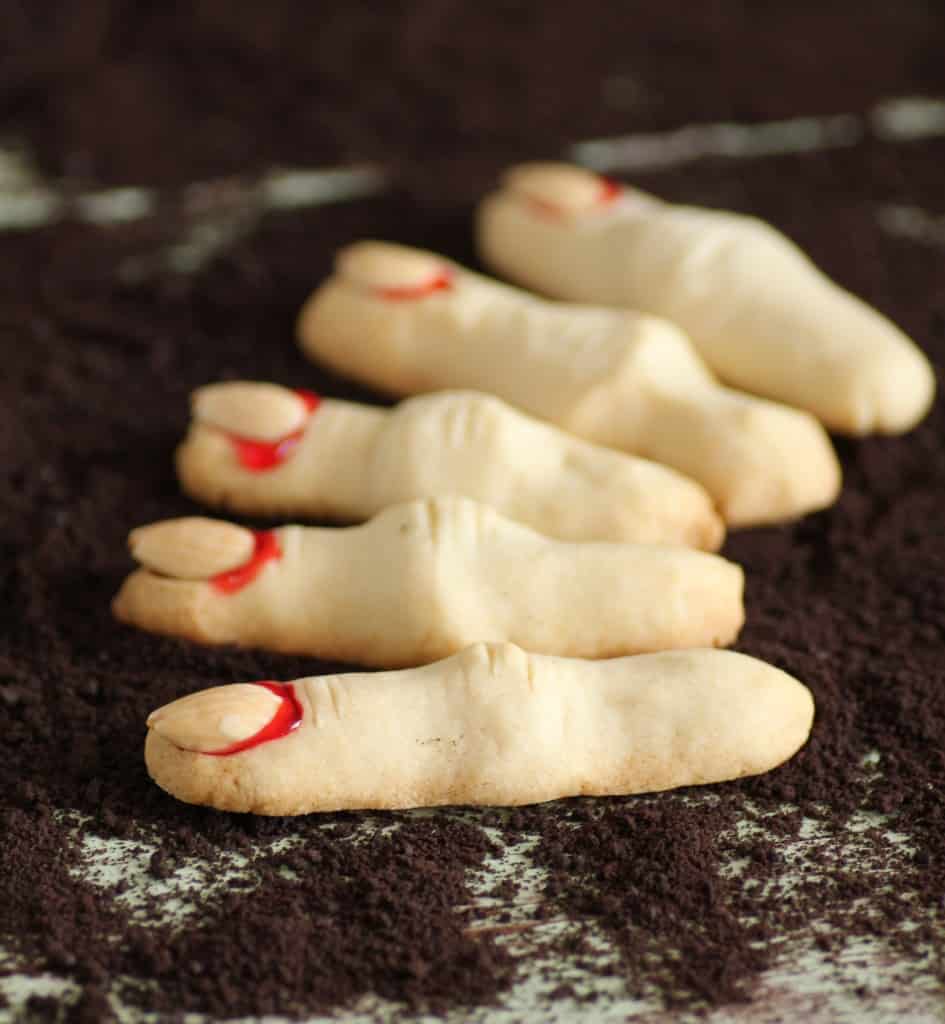 Not only are these cookies ghoulish and perfect for Halloween but they are delicious!! I tender shortbread fingers with the wonderful taste of roasted almond. I have made these for years to squeals of delight!! Invite all your little ghouls in for a special Halloween
Click HERE for the recipe!