This is our final day of #IceCreamWeek. What a blast of delicious ice cream/frozen treats!! I loved them all!! Today I bring you a super easy and amazing-tasting float. One that brings me back to my childhood, Orange Creamsicle Float!! I have loved this flavor combination forever. Or try our new Cherry Float for another nostalgic treat!!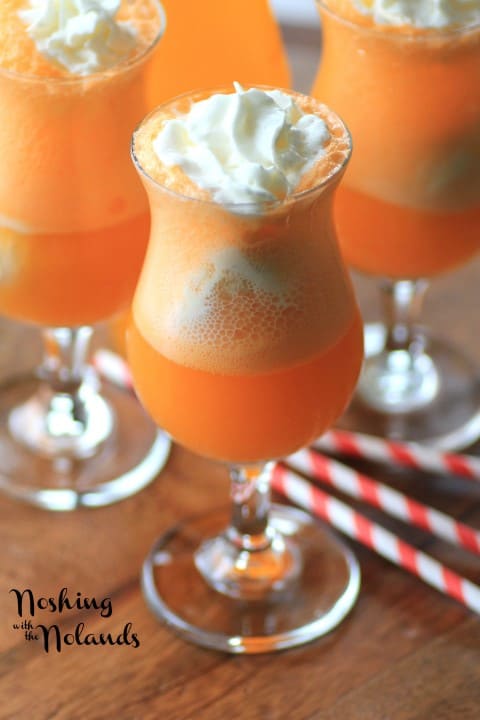 The only real trick here is to get great tasting product. Real creamy homemade or store-bought vanilla ice cream. Excellent quality soda pop is a must too!! The combination of these two together is magical!!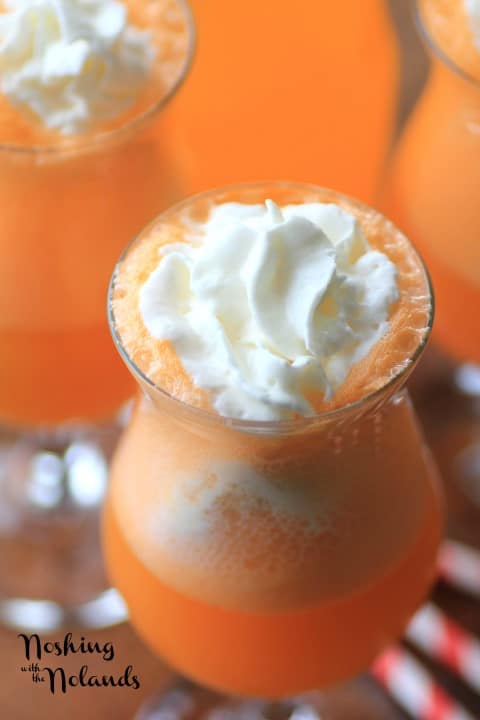 Sweet orange flavoring mixed with creamy vanilla, oh how I love it!!! Floats are so nostalgic, I haven't had one forever but our daughter loves them any chance she can get her hands on one!!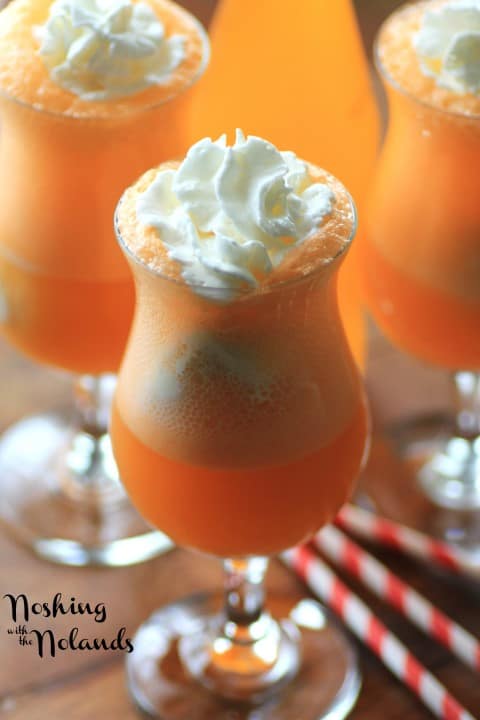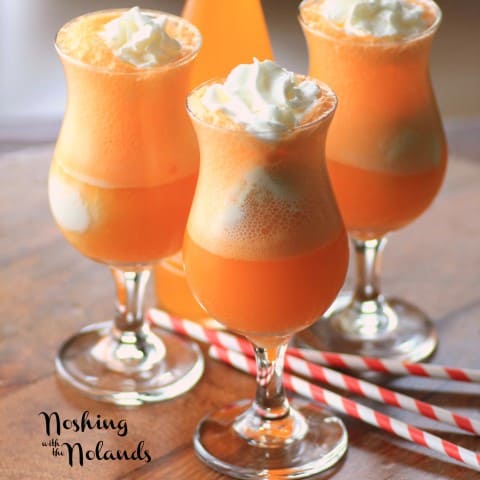 Here are some of my delicious ice creams from the past, hope you enjoy them!!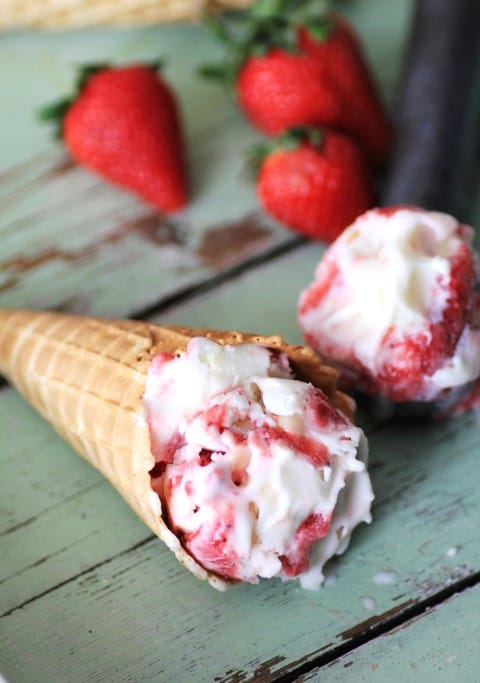 This one is amazing and is from our guest blogger and author of Scoop Adventures. I was lucky enough to review her ice cream cookbook and made this amazing Le'Lemon Berry Ice Cream. You have a chance to win her gorgeous cookbook in our giveaway!!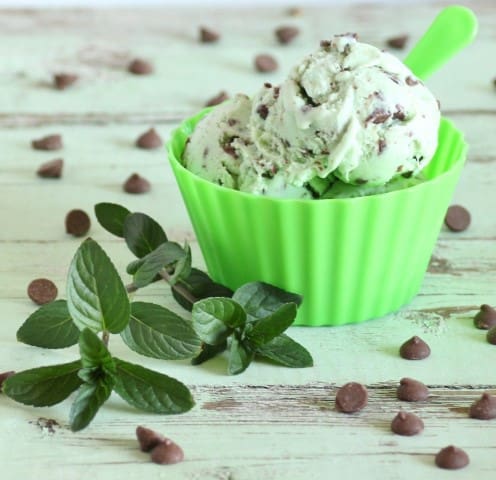 My daughter's favorite ice cream, Mint Chocolate Chip. I have revamped this recipe into something else that you will see later this week!!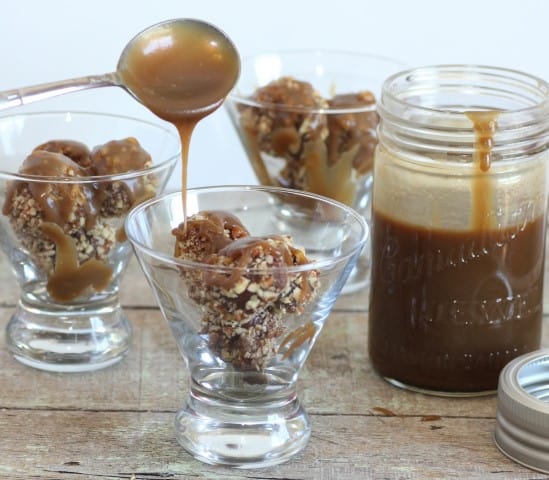 You can't get much more decadent than Chocolate Ice Cream Pecan Balls with Salted Caramel Sauce. Loved everything about this ice cream dessert!!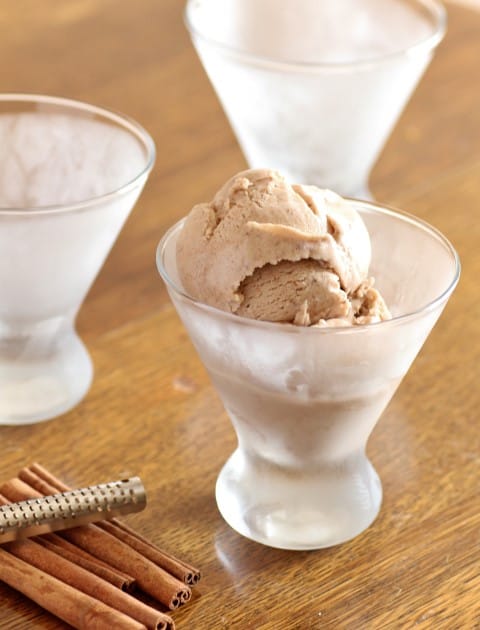 This is one of my favorite ice cream when it is made with a really good quality cinnamon. I have made Cinnamon Ice Cream many times to rave reviews!!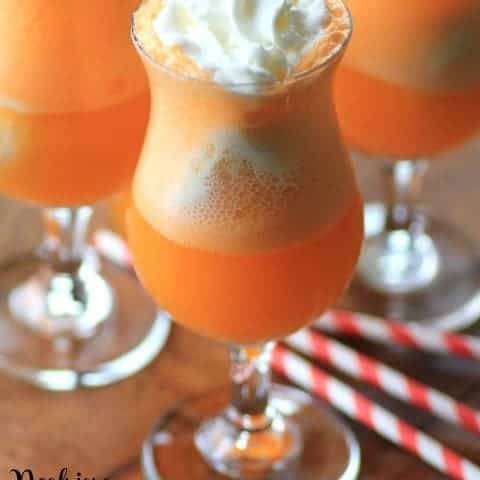 Orange Creamsicle Float for #IceCreamWeek
Yield: 1
Prep Time: 1 minute
Total Time: 1 minute
An awesome combination of vanilla ice cream and orange soda
Ingredients
2 small scoops of good quality vanilla ice cream
Good quality orange soda
Whipped Cream
Instructions
Place the scoops of ice cream in a tall glass and fill the glass with the orange soda. Top with whipped cream and serve immediately.