Desserts in a slow cooker??? Hmmm, never have really done much of that before, but how easy is it to cook, custards, cobblers, souffles, pies, cakes and more. I was excited to try this cookbook out, so I started with a Pineapple Crisp.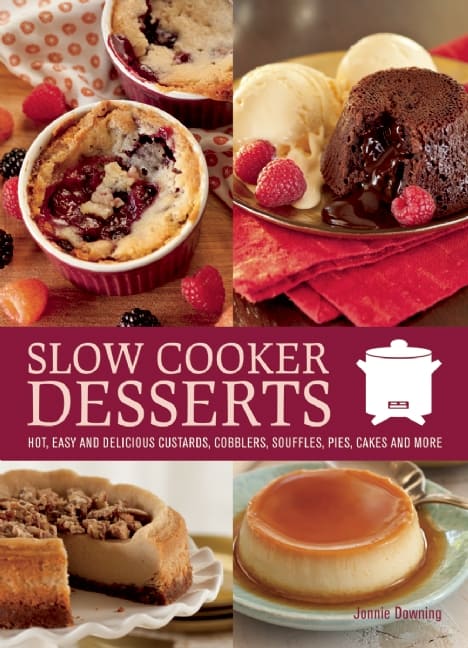 I let Ken choose from the cookbook entitled Slow Cooker Desserts and he selected this luscious Pineapple Crisp. The ingredients sounded different to me but I was game to try. It created a decadent sweet pineapple dessert, hot, right out of the slow cooker. Add a scoop of ice cream and wow is this good!! So easy that a week night meal can include a delicious dessert like this one. Having unexpected company? This dessert and many others in this cookbook can be created in not time and the slow cooker does all the work.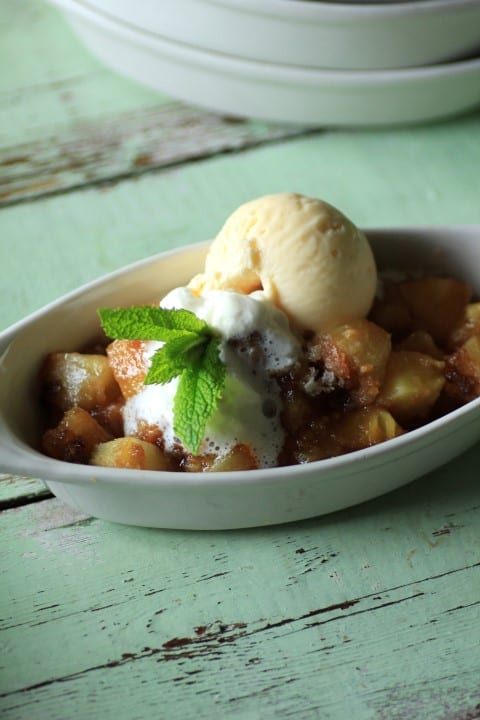 Desserts like orange cheesecake, German chocolate cake, peach cobbler and triple chocolate brownies are all in this cookbook plus so much more. With lots of pictures and easy to follow instructions you can have a dessert with no hassle at all.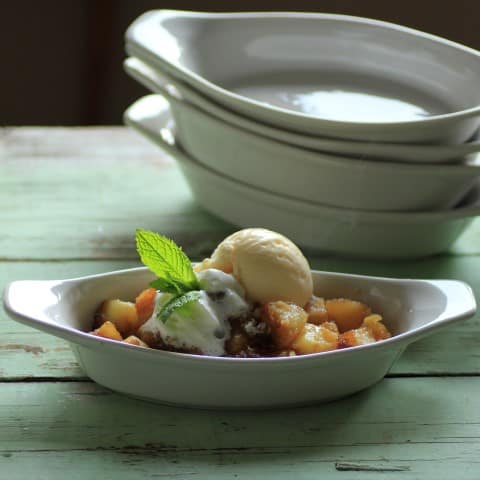 Grab this little cookbook and you will have many easy delicious recipes at your fingertips. ENJOY!!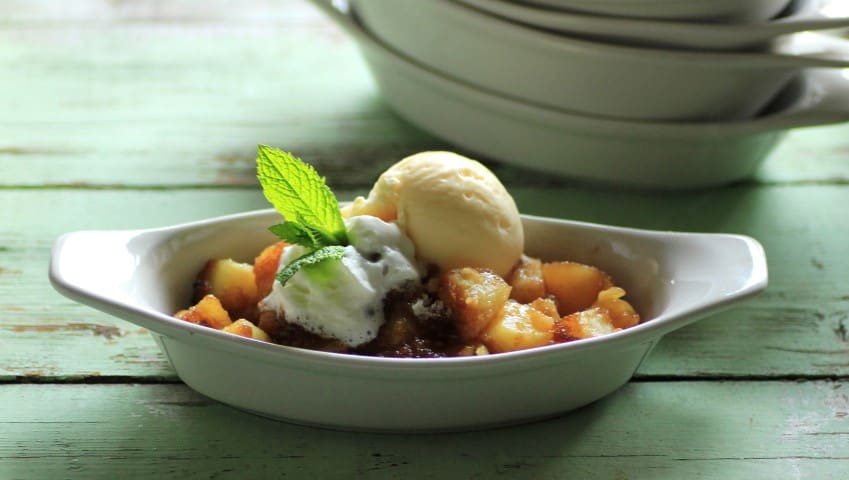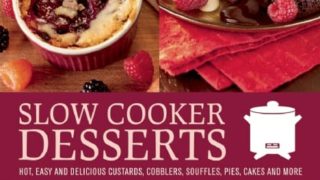 A sweet and decadent pineapple dessert from the slow cooker.
Total Time
2 hours
5 minutes
Ingredients
2-20 oz. cans chunk pineapple, drained or 2 1/2 cups chunked fresh pineapple
3/4 cup finely ground Ritz or similar cracker
1 cup packed light brown sugar
1/4 cup unsalted butter, divided
Instructions
Pour half of the pineapple into a 4 1/2 quart slow cooker. Cover with half the cracker crumbs and half the brown sugar; dot with half the butter. Cover with the rest of the pineapple, then the remaining cracker crumbs, brown sugar and butter.
Cover the slow cooker and cook on low for 2 hours. Serve warm.