Homemade Turkey Stock Recipe
I love making a delicious Homemade Turkey Stock Recipe. It fills the house with gorgeous aromas as it cooks away slowly. You are then left with a lovely broth that you can make your own homemade soup with or other sauces or recipes. The turkey carcass is just something you would otherwise throw away. Why not put it to good use. Making a turkey stock is easy and rewarding.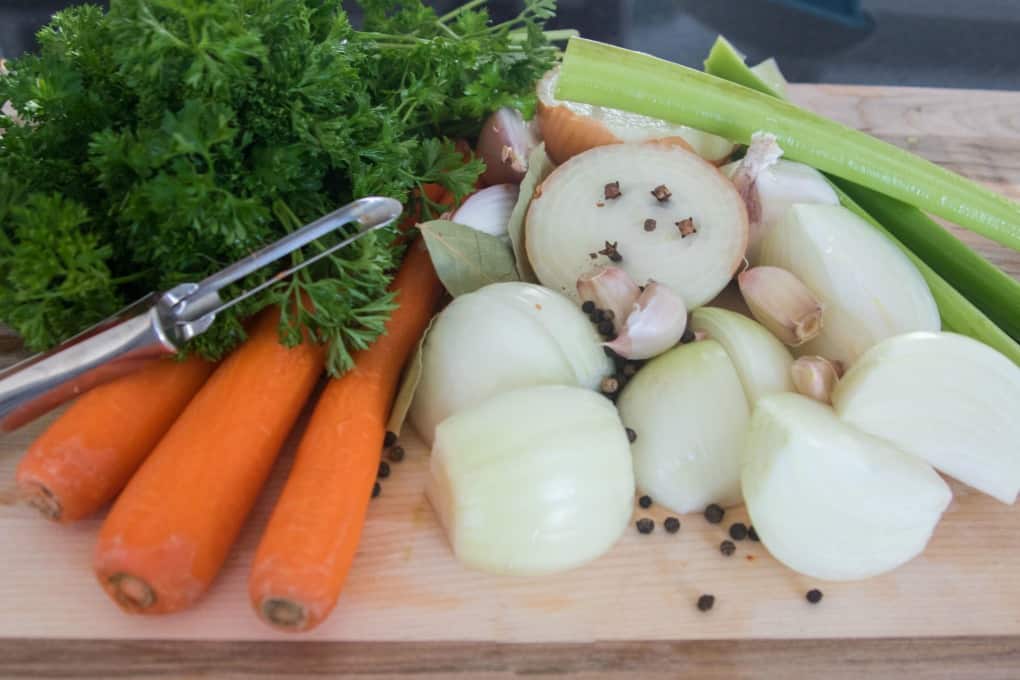 Easy simple ingredients go into making a great stock. I don't bother peeling all the onions, or the shallots or garlic. I actually just throw a whole head of garlic in plus a few additional cloves. Speaking of cloves but the spice variety, I have always studded the onion that I don't peel with cloves. It gives depth of flavor but no real heavy clove taste at all. I love it and makes the house even more aromatic while cooking.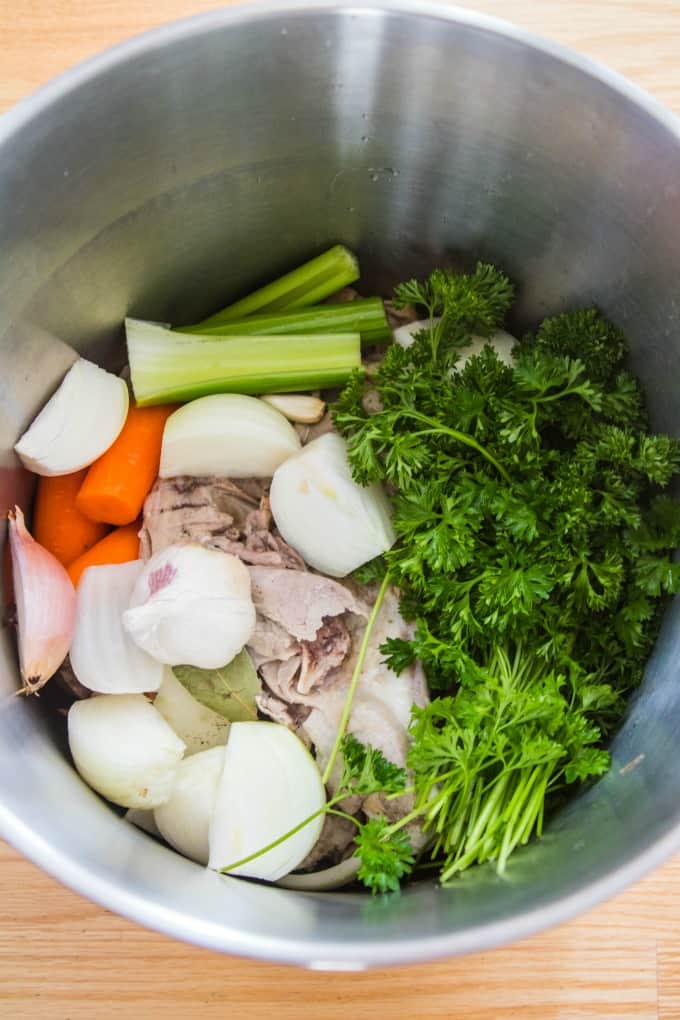 All loaded into the pot. I leave some of the meat on the carcass for more flavor in your broth. Leftover turkey though is already diced and waiting for me in the fridge when I want to make soup though.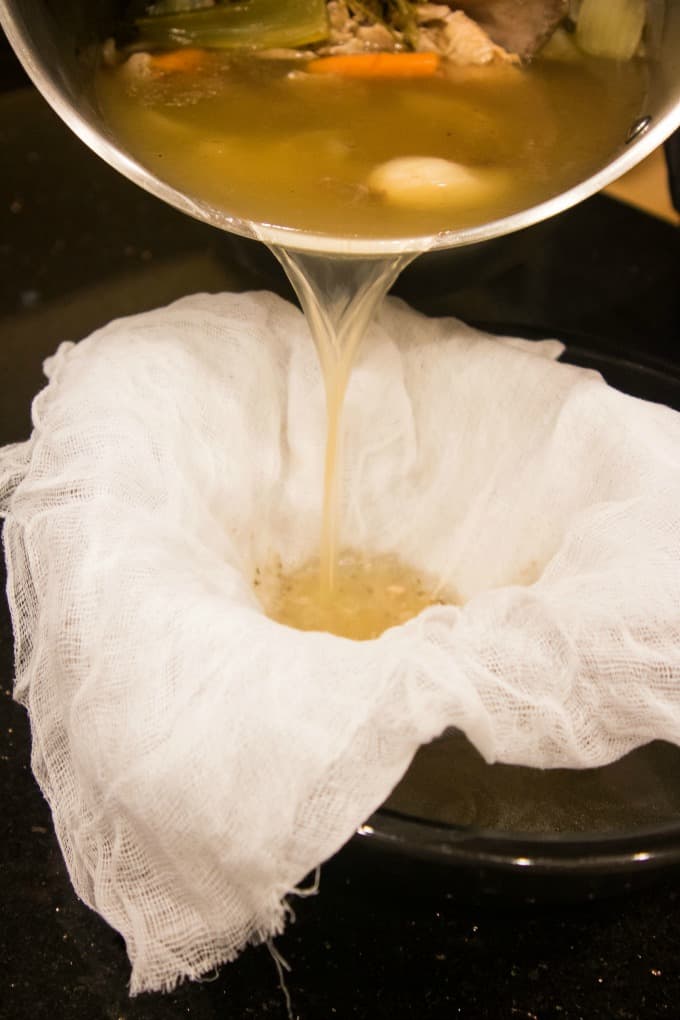 To get a lovely clear broth I always strain the broth through a few layers of cheese cloth. It gets rid of any tiny bits that you would rather not have in your soup or sauces.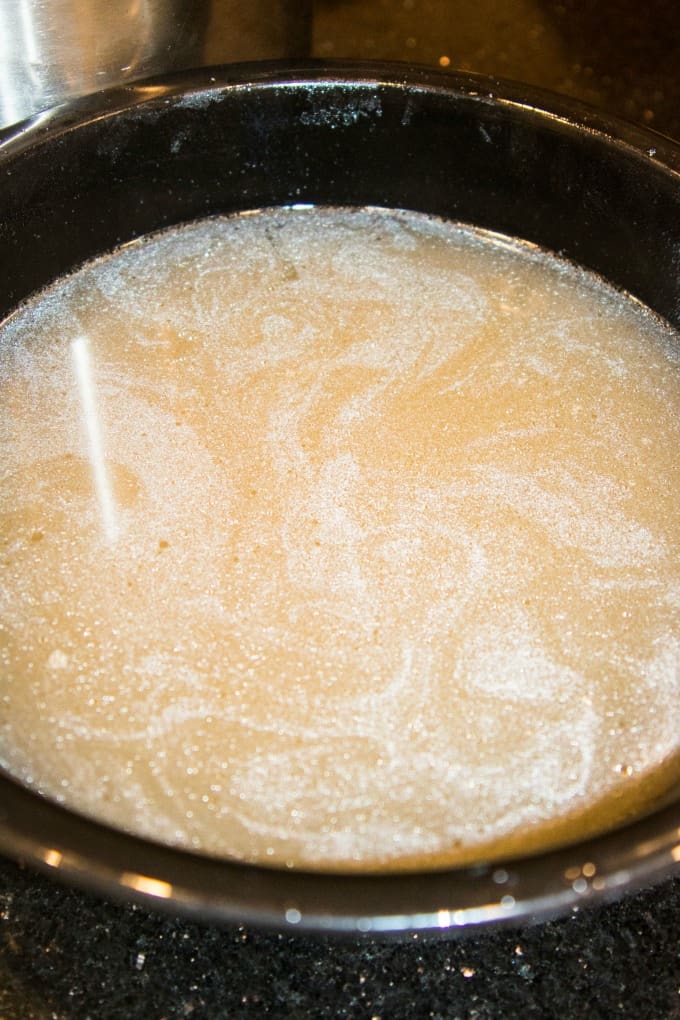 Clear and full of flavor is the broth from this recipe. A real winner to make your homemade soups or other recipes. I have also done a similar recipe in my stock pot using a chicken carcass for chicken broth but it would work here very well too. Here is the recipe for Overnight Slow Cooker Chicken Stock. I would also like to share with you my lovely Easy Light Turkey Noodle Soup. So healthy and wonderful. Pure comfort food in my mind.
The Recipe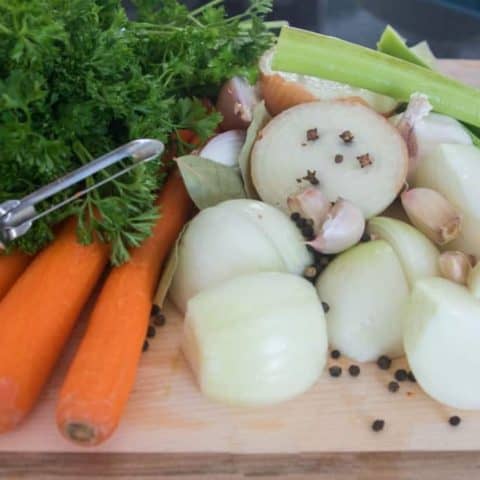 Homemade Turkey Stock Recipe
Prep Time: 20 minutes
Cook Time: 5 hours
Total Time: 5 hours 20 minutes
This easy Homemade Turkey Stock Recipe will have you using every bit of the bird from the holidays and makes the perfect broth for an excellent soup or more. Freezes well too. : Main Cuisine: American Author: Tara Noland Prep time: 10 mins Cook time: 5 hours Total time: 5 hours 10 mins This delicious Homemade Turkey Stock Recipe is easy to make and fills your home with lovely aromas as it simmers away.
Ingredients
One turkey carcass
3 carrots, peeled and chopped in three pieces each
3 stalks celery, chopped in three pieces each
1 shallot, not peeled and halved
1 onion, unpeeled, cut in half and studded with 8 cloves
2 yellow onions, peeled and cut into quarters
1 head garlic
6 garlic cloves, unpeeled
1 bunch of parsley
20 peppercorns
3 bay leaves
Instructions
Add all ingredients into a large stock pot and cover with water and bring to a boil. Let simmer for 4-5 hours making sure you are still covering the vegetables. Add more water if needed.
Strain the stock through cheesecloth and discard the bones and vegetables. Divide into containers for freezing or use the stock for homemade turkey noodle soup.