Making a simple syrup is very easy, it is just water and sugar. To make a Rhubarb Syrup it is just as easy as all you add in is rhubarb. If you have a big garden of rhubarb as we do, you will want to come up with delicious recipes to use this wonderful vegetable that many consider fruit as it is almost always combined with sugar because of its very tart nature.
When I made this syrup I had a cocktail in mind. A rhubarb margarita but once you have made your easy rhubarb syrup you can add it to any beverage be it a lemonade, cocktail or even as a syrup on ice cream.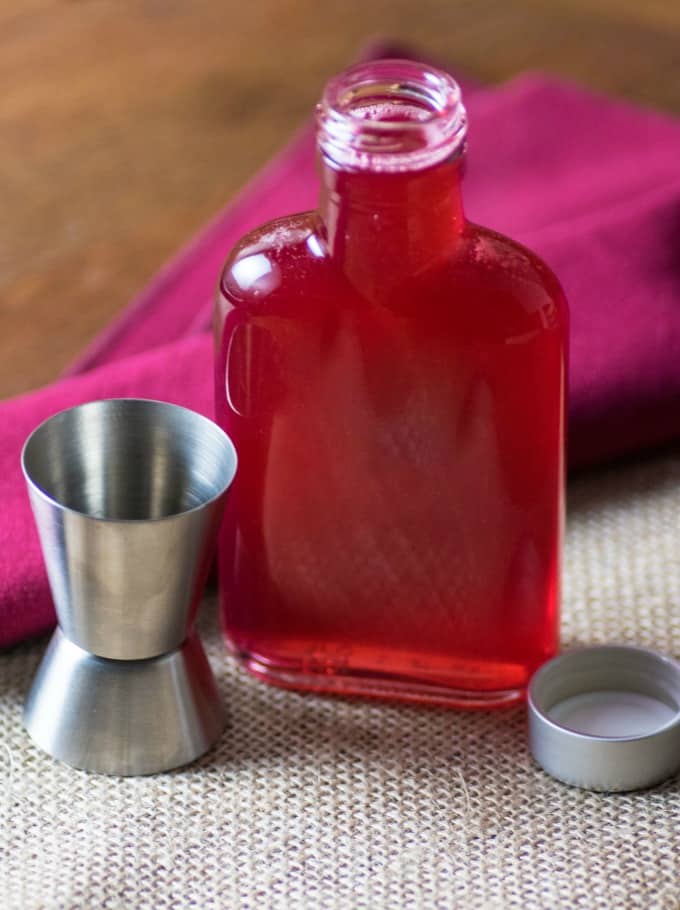 What a magnificent color this simple syrup becomes when adding in ruby red rhubarb. We love that tart, unique taste of rhubarb here and one of my most popular posts is Rhubarb Dream Bars. I have also made Rhubarb Strawberry Cobbler, Super Easy Rhubarb Tarts, Old Fashioned Rhubarb Loaf, Rhubarb Strawberry Crisp, Rhubarb Strawberry Sour Cream Pie, Rhubarb Lemonade, Rhubarb Ginger Granola Parfaits, and Strawberry Rhubarb Compote.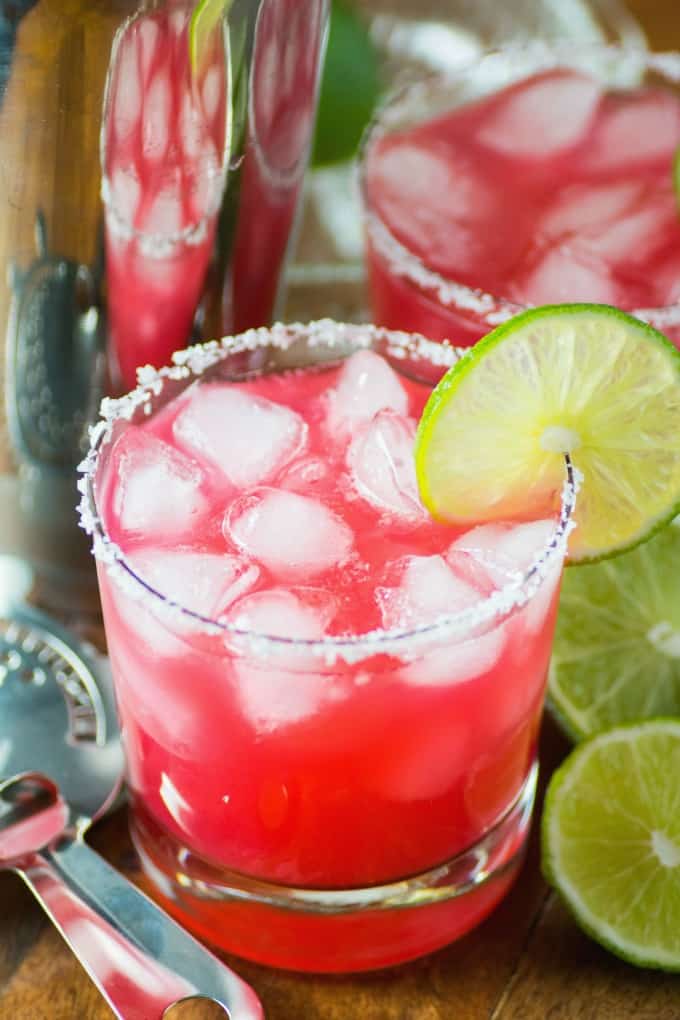 We made this amazing Rhubarb Margarita with our syrup! Tart and sweet and such a gorgeous color too. You will want to start making these right away if you have frozen rhubarb in the freezer from last year!!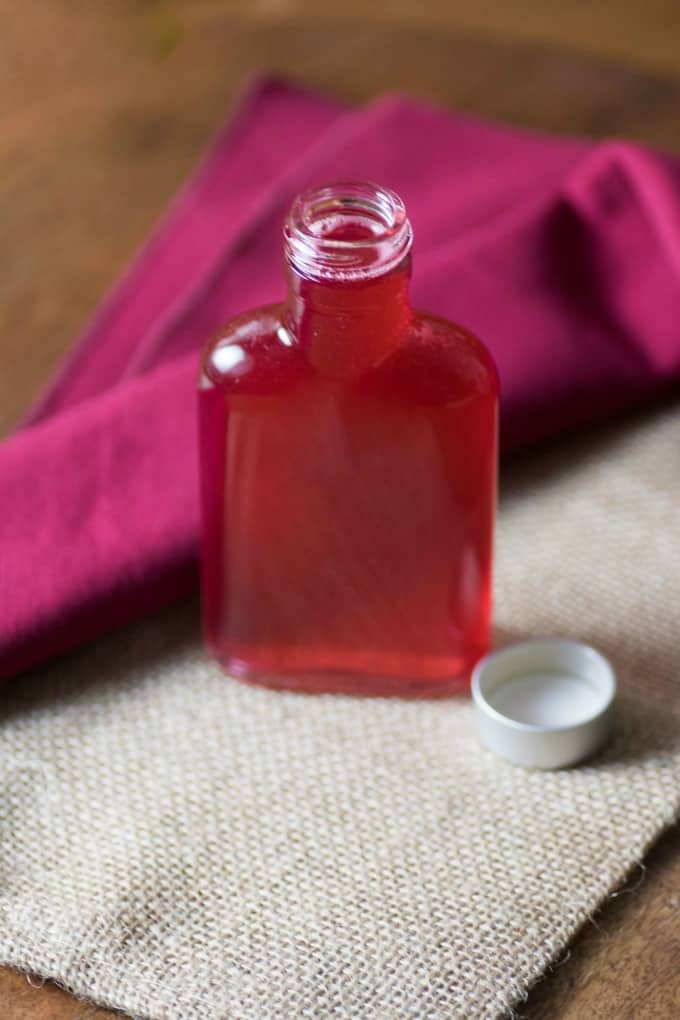 The Recipe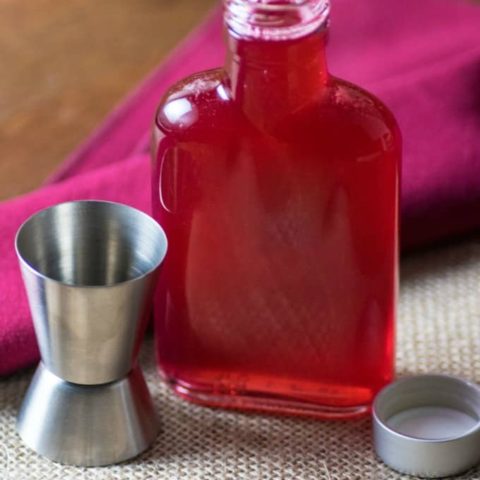 Rhubarb Syrup
Yield: 1 1/2 cups
Prep Time: 5 minutes
Cook Time: 20 minutes
Total Time: 25 minutes
Rhubarb Syrup is very easy to make and great in cocktails or served over ice cream!
Ingredients
1½ cups sugar
1½ cups water
4 cups diced rhubarb, fresh or frozen
Instructions
To make the rhubarb syrup mix together the water, sugar and rhubarb in a medium pot and place on medium heat until it comes up to a boil. Reduce heat to a simmer and cook until the rhubarb has broken apart, about 15-20 min. Set aside to cool and then drain the rhubarb through a fine mesh strainer and reserve the syrup.