Kind of a gloomy Monday here in Calgary, been a foggy weekend to which we don't get many of. Always makes me think of an ocean when we are thick in fog and we don't have an ocean for many hundreds of miles. It is nice to search through the archives to find a bright and sunny recipe like these Ham and Egg Cups to bring a little sunshine into the day.
These gorgeous little Ham and Egg Cups would be a perfect dish to serve at an Easter or spring brunch. Easy to make lots of them in a muffin pan and then ready to serve for a hungry crowd. There are little added extras too in the bottom of each cup, sundried tomatoes, white cheddar and spinach. They are bumped up a notch from just ham and eggs. Wonderful flavors that will have people wanting more. I hope you try them and enjoy them as much as we did.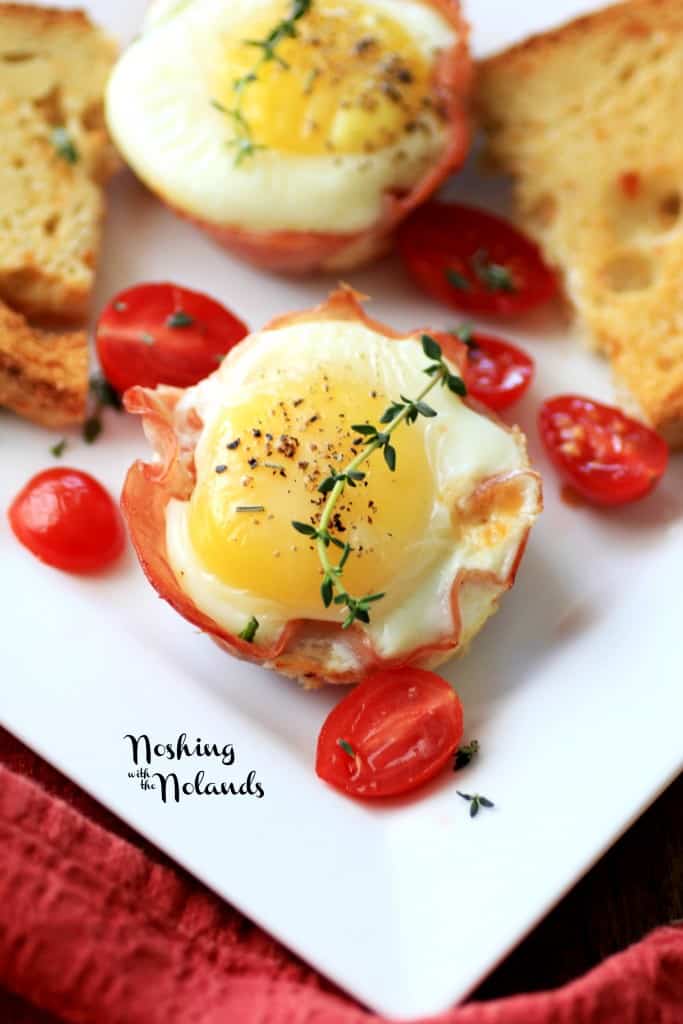 Keep an eye on these eggs while they cook, if you want them soft pull them out earlier. I love my eggs runny so I can dip my toast in, it is like they come with their own delicious sauce. Such a great recipe and the little hint of thyme just works great with all the other wonderful flavors. Happy Spring! Happy Easter!! Click HERE for the recipe.