MWM – Rhubarb Dream Bars
MWM – Rhubarb Dream Bars are up today for Mouth Watering Mondays on this bright and sunny day here in Alberta. Summer is underway and my rhubarb is growing well. A lot of people may have already had their first round or two of rhubarb and have tried this recipe out already. It has been a hugely popular recipe here on Noshing With The Nolands.
Rhubarb is such a wonderful late spring, early summer treat but some people don't have a great recipe for it. Rhubarb is actually a vegetable not a fruit but it is usually treated like one as it is very bitter if sugar is not added.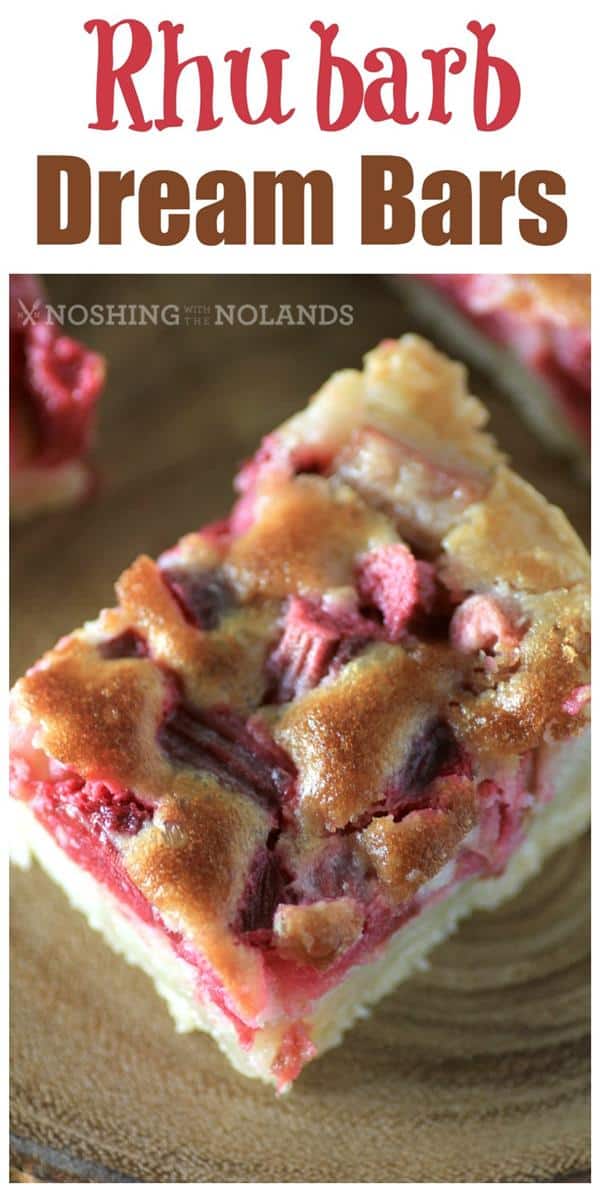 This is a fantastic recipe and I can't wait to make it again. There are different types of rhubarb, some darker pink than others, some juicier than others too. Also, if you have had a rainier season the rhubarb will have more moisture in the them. Mine look smaller this year as it has been very dry here. If your stalks are big you might want to add in more flour for the custard topping.
These bars make a sunny addition to anyone's day. Everyone will be diving into these. You can make a double batch as they will be gobbled down quickly!!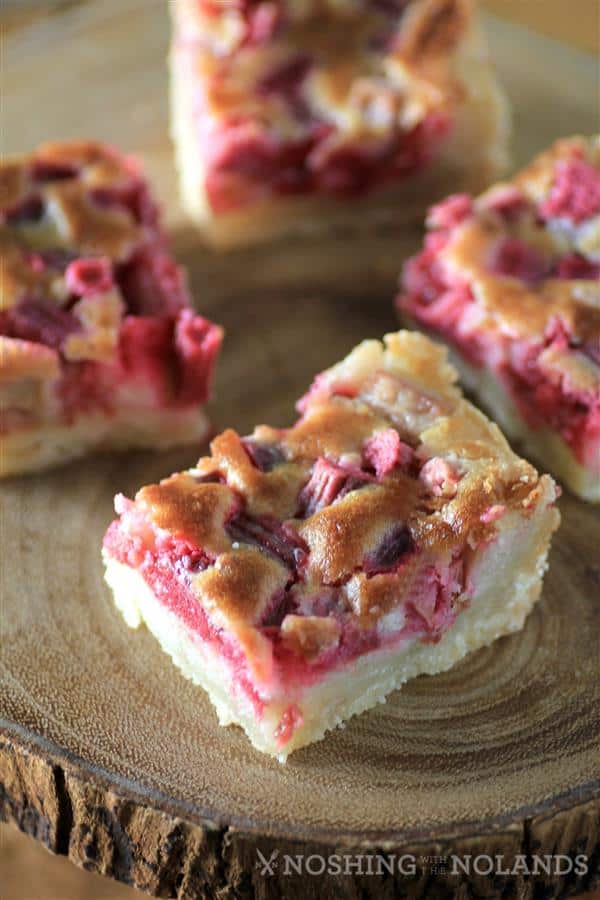 Come on over to the original post for this great RECIPE and to see more pictures too. I have ones of the fawns that was born next door last June. As much as I liked to see them, mom had a crazy appetite and ate my entire garden, they have moved on this year but I am sure they will be back this fall, which is just perfect for me. Enjoy the Rhubarb Dream Bars, I hope you make some soon.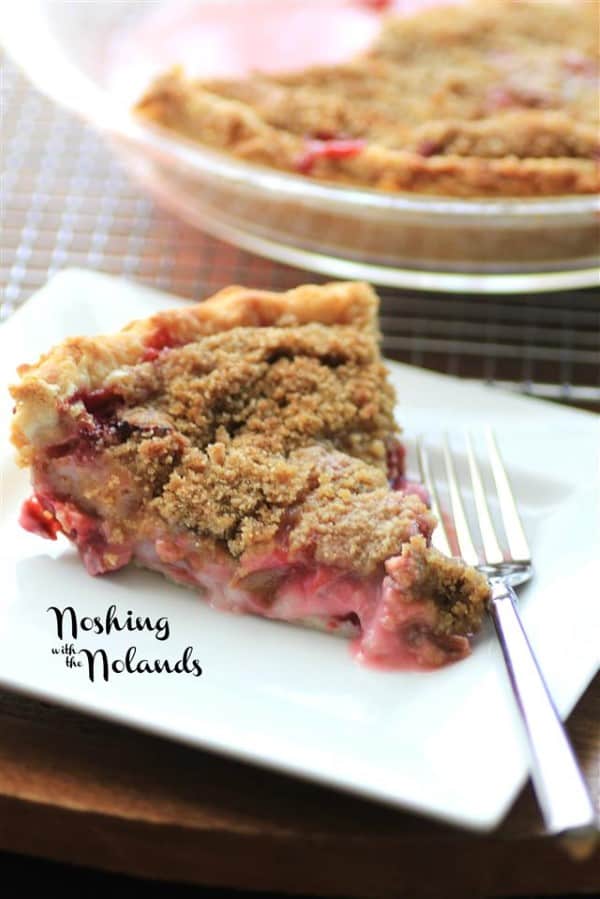 Another huge hit in this household is my Rhubarb Strawberry Sour Cream Pie. I have made this recipe so many times, it really is an amazing recipe. If you don't have rhubarb in your garden, run to the farmers market or your grocery store and grab some. Enjoy these recipes!!