How to Freeze Rhubarb. Freezing rhubarb is something that I do every year. Rhubarb is a staple in my garden – besides, even if it wasn't, since I've had it before, it comes back every year.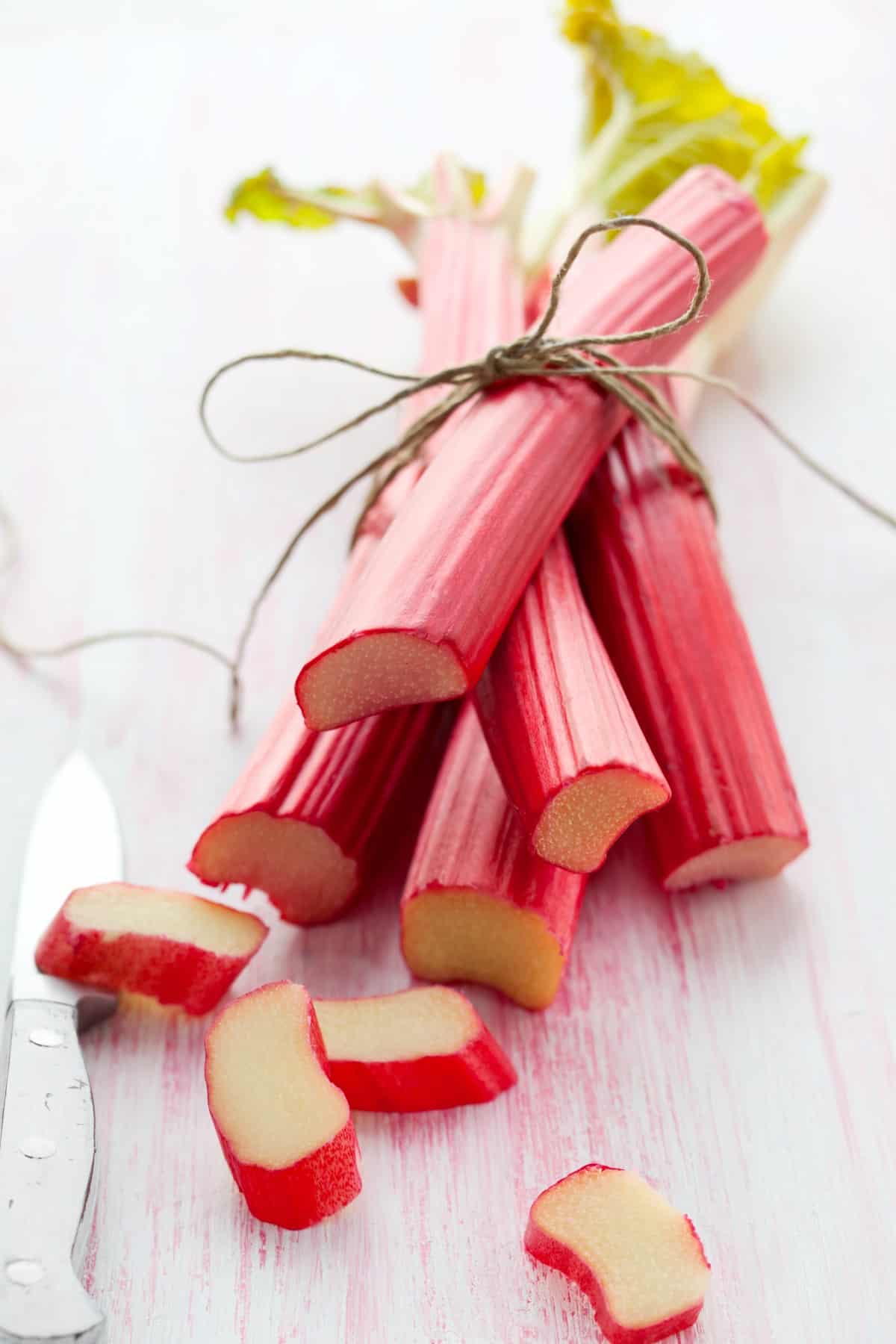 It's also one of those feast or famine plants – like zucchini. Some years I've got enough for a few desserts and a batch of strawberry-rhubarb jam. Other years I've got more than I can possibly use in a season!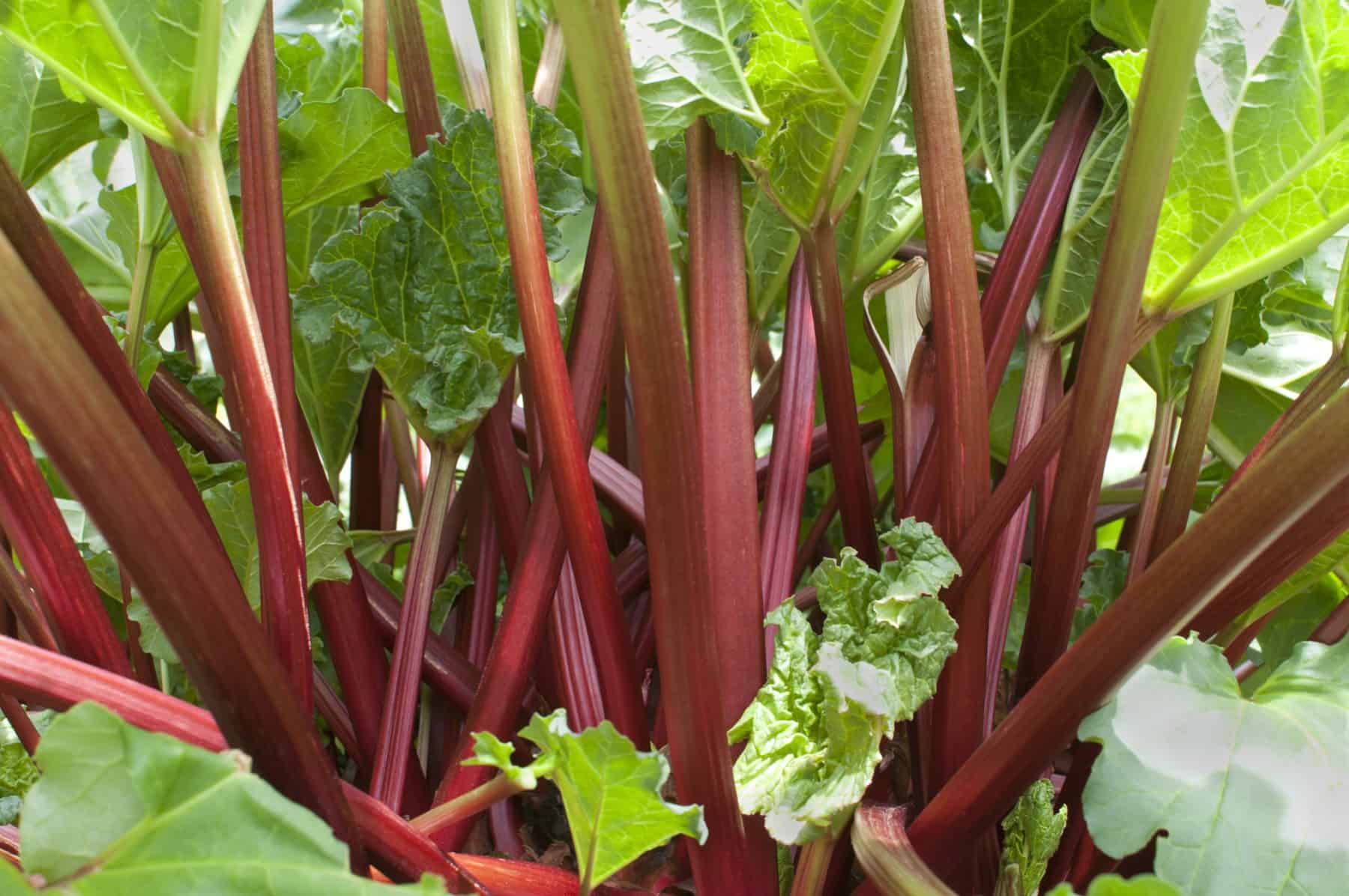 Rhubarb season is anywhere from late April through June or even July in colder climates- so it's a pretty short season, but as a perennial, you don't need to re-plant rhubarb, and it does multiply on its own.
Rhubarb is technically a vegetable – although we commonly use it as a fruit. If you don't have a garden, rhubarb is plentiful at farmer's markets and even grocery stores in late spring/early summer.
When you get a bumper crop of rhubarb, the best thing to do is freeze it so you can have it ready for use later. I find freezing rhubarb especially helpful later in the season when it can be too warm to bake a pie.
One thing to note about freezing rhubarb is that rhubarb naturally breaks down during the freeze/thaw process, so if you have a recipe that requires the rhubarb to stay firmer, you'll want fresh, not frozen.
What is the Best Way to Freeze Fresh Rhubarb?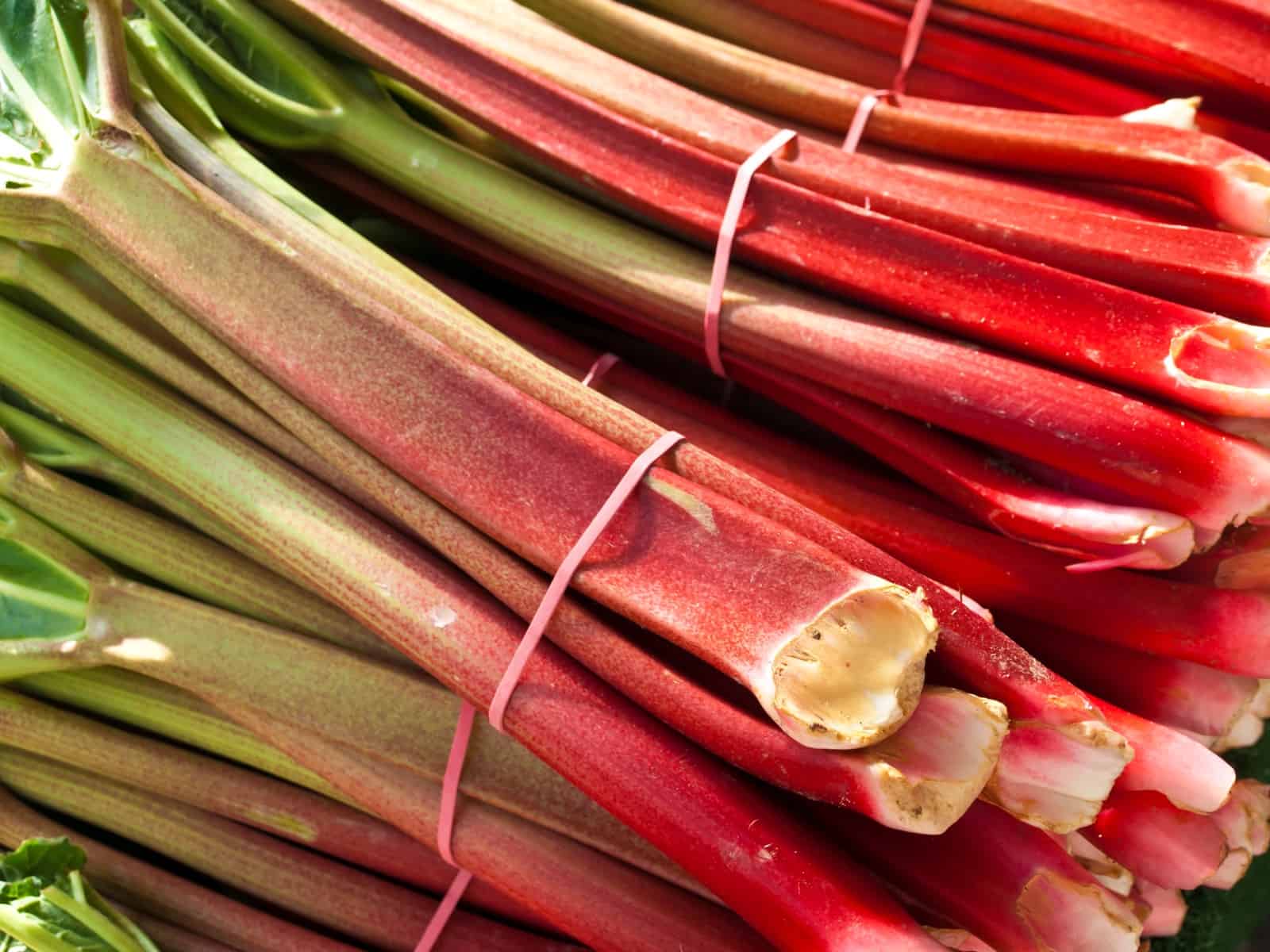 Rhubarb can be frozen both raw and after blanching it, though the method for freezing is the same.
They say if you're planning on keeping your rhubarb frozen for more than 3 months (I have never done this), you'll have better results if you blanch it – it will keep more of its color.
To blanch the rhubarb, clean it and chop it into 1 inch pieces. Put the chopped rhubarb pieces into boiling water for a minute. Remove from the boiling water with a slotted spoon or pour into a strainer. Immediately plunge the rhubarb into ice water, which stops the cooking process. Leave it for about a minute and remove and dry thoroughly.
If you're not going to blanch the rhubarb, you still need to wash the stalks and cut them into small pieces. Dry them completely using clean dish towels or paper towels. When they're dry, transfer the pieces in a single layer on a baking sheet lined with freezer or parchment paper.
Put the baking sheet in the freezer until the pieces are frozen solid. This usually takes a couple of hours. Then, transfer the frozen pieces into freezer bags or another airtight container.
How Long Does Frozen Rhubarb Last?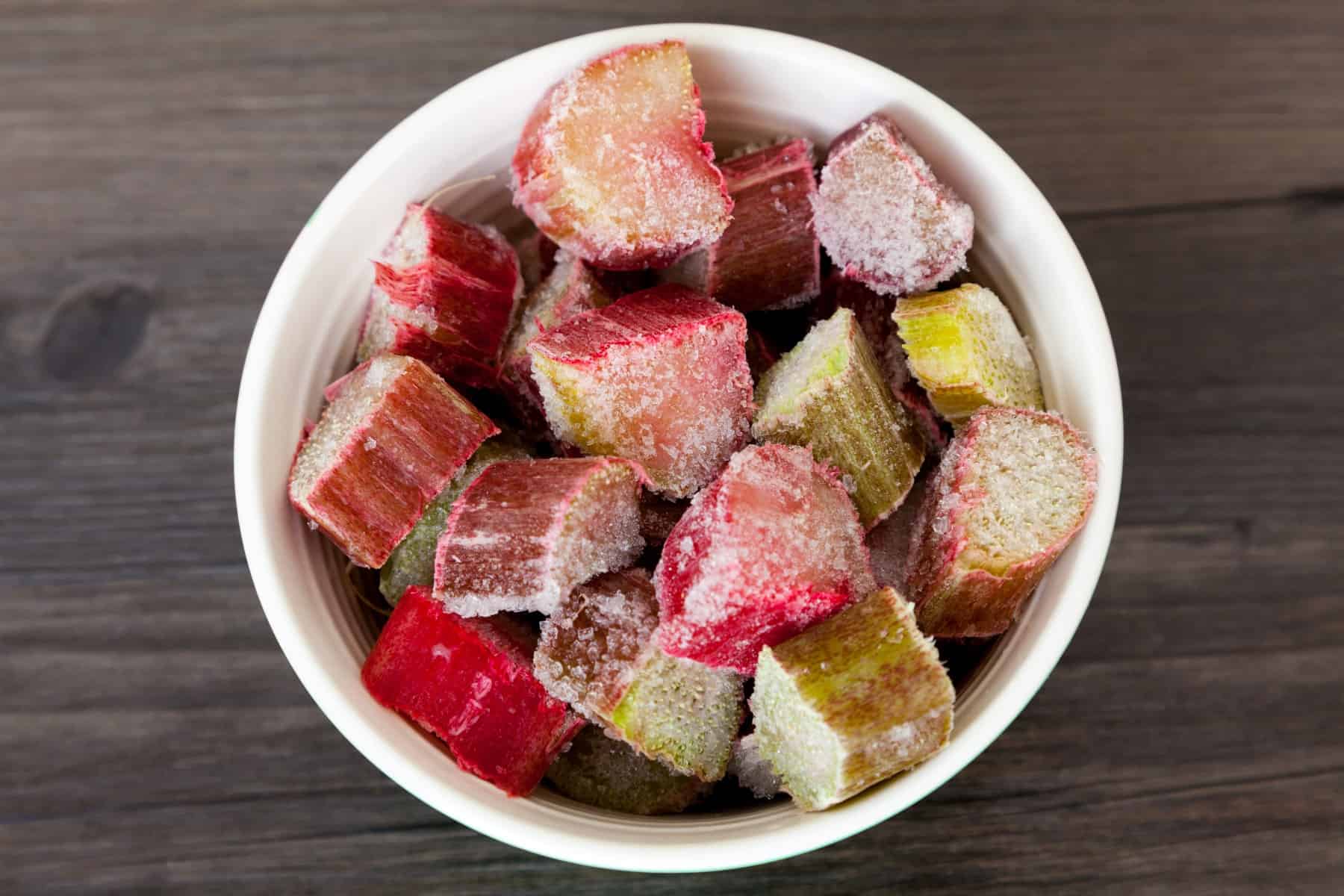 Frozen rhubarb will keep for up to 12 months if stored in an airtight container. You can potentially extend that window using a vacuum sealer, which removes as much air as possible, but a year is definitely considered safe.
When you thaw the rhubarb to use it, you should note that there may be more liquid than a recipe expects. So if you're making a recipe that doesn't call for a lot of liquid or has the potential to become soggy like muffins, you'll want to thaw the rhubarb completely and see how much liquid there is, so that you can adjust the recipe as needed.
Normally I don't thaw the rhubarb but use it in the recipe frozen. It works much better this way and can be used interchangeably with fresh, I have found.
One important safety note with rhubarb – especially if you grow it yourself – the leaves are toxic. Freezing does not affect the toxicity (they are still toxic when thawed), so you need to completely remove and discard the leaves before processing. I usually do this in the garden and don't even bring the leaves into the house. The rhubarb stalks are safe to eat.
Rhubarb bought from farmer's markets and grocery stores should have had the leaves removed already.
RHUBARB RECIPES TO LOVE!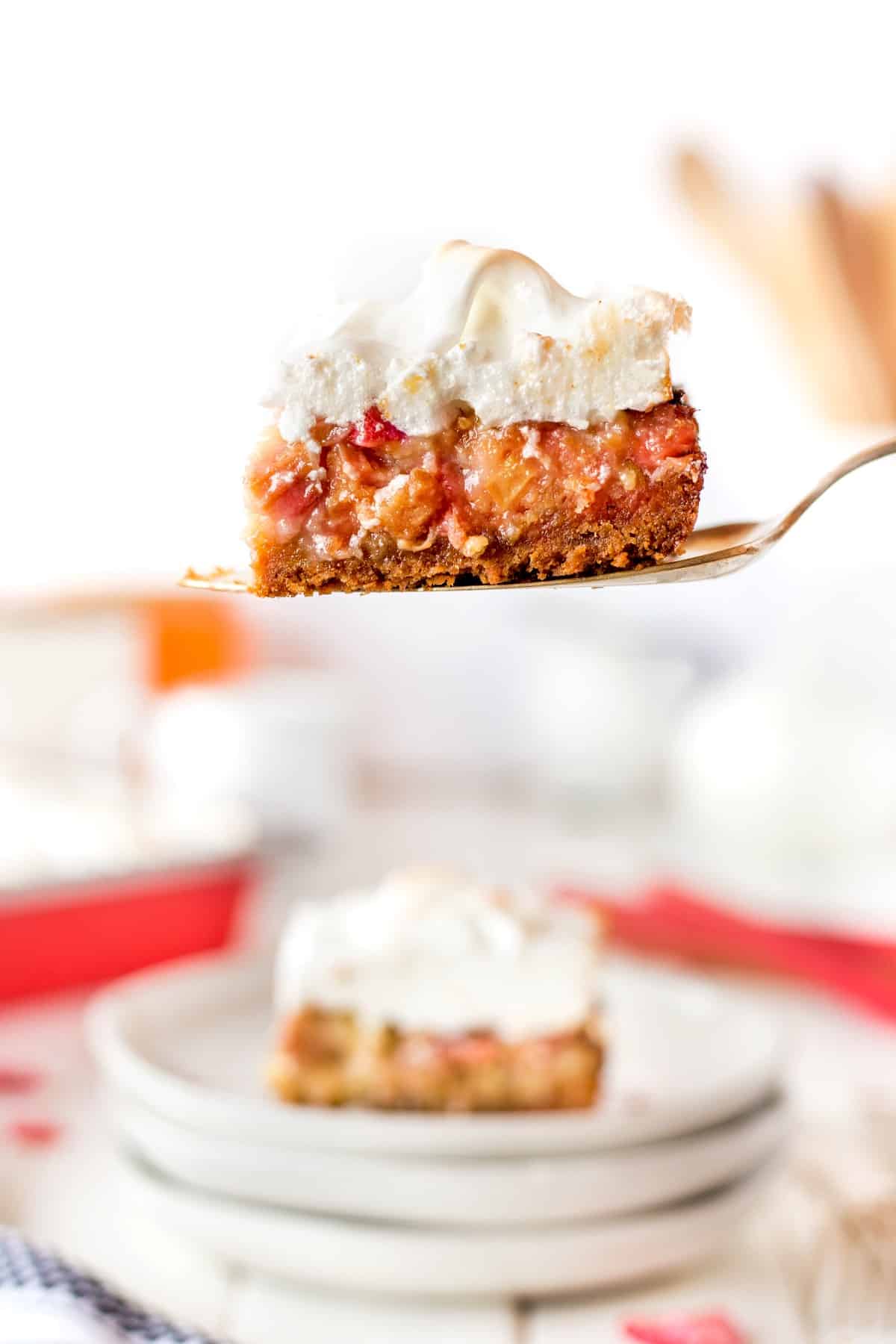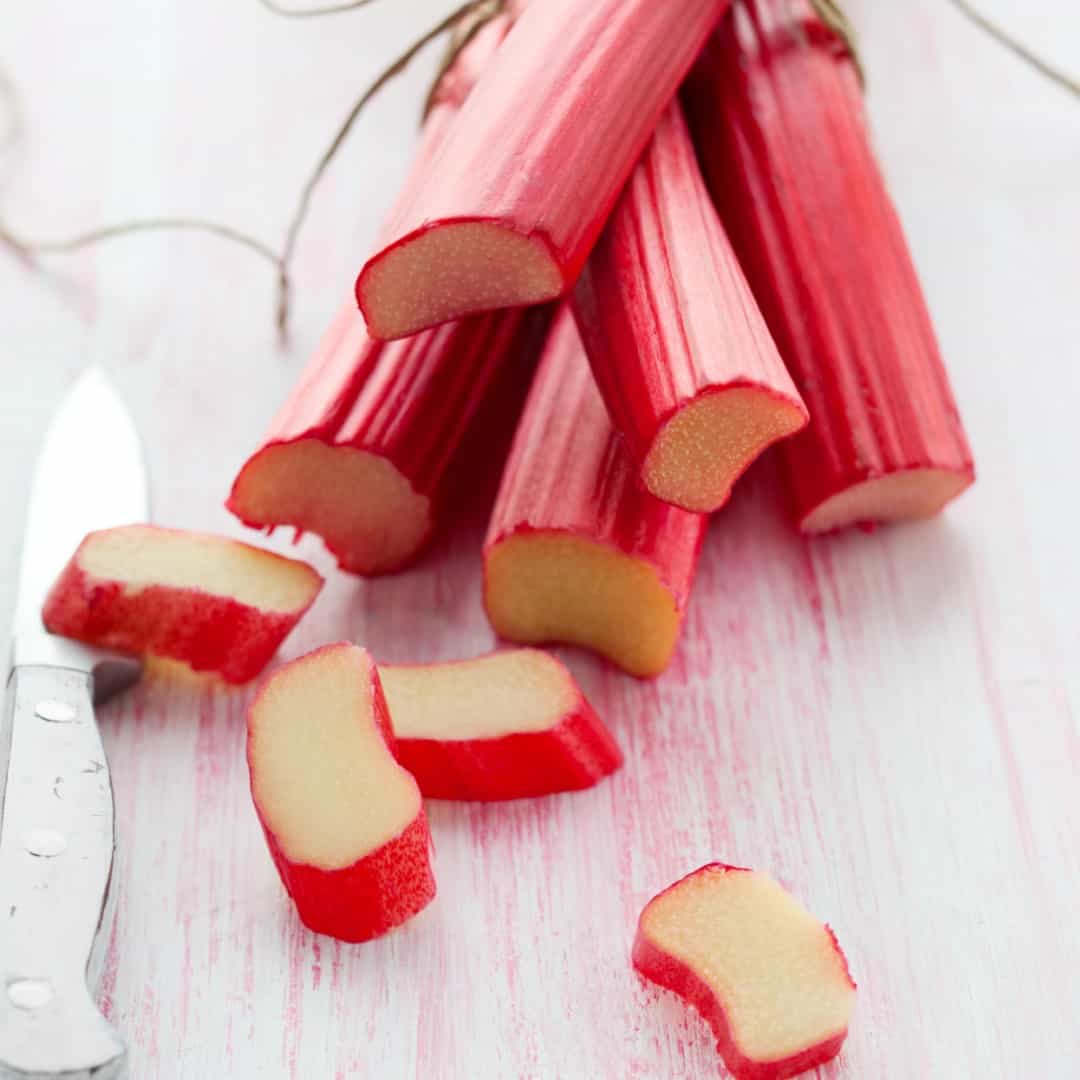 Pin it HERE!!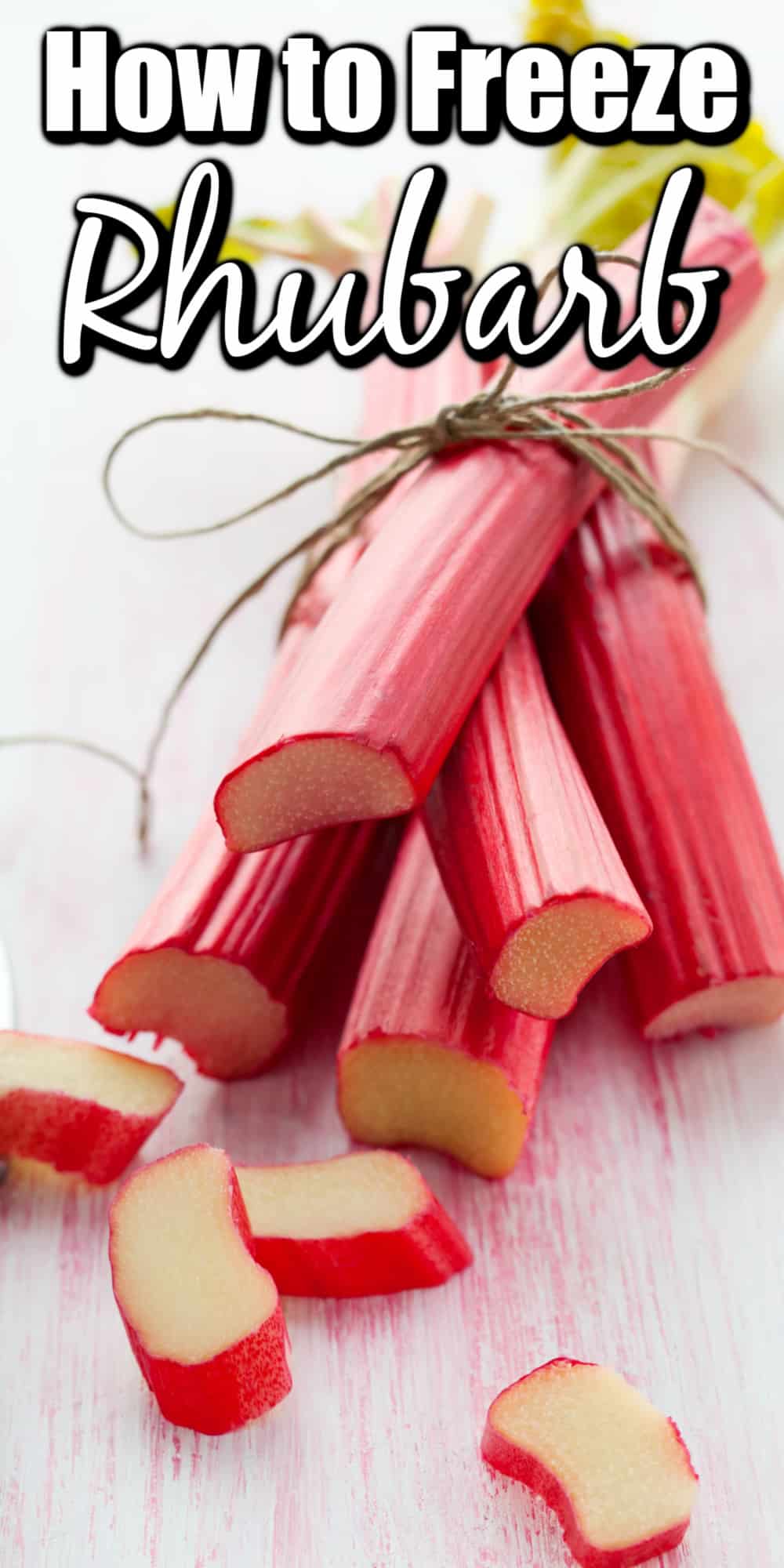 Pin it HERE!!