Potato Pancakes for St. Patrick's Day
Potato Pancakes for St. Patrick's Day. My Irish grandmother would make these all time, these or potato scones and we loved them.
I have not had these since she had made them so long ago. I miss my wonderful grandmother as she lived with us and was like a second mother to me. So many fond memories, one of them is of her making these Potato Pancakes.
She never had a recipe and I asked her countless times and she said "oh it is just a pinch of this and a mouthful of that". Never had anything written down it was all in the feel.
I attempted these last St. Patrick's Day and I failed miserably!! You have to have mashed potatoes that are cold and have sat over night being the key I believe.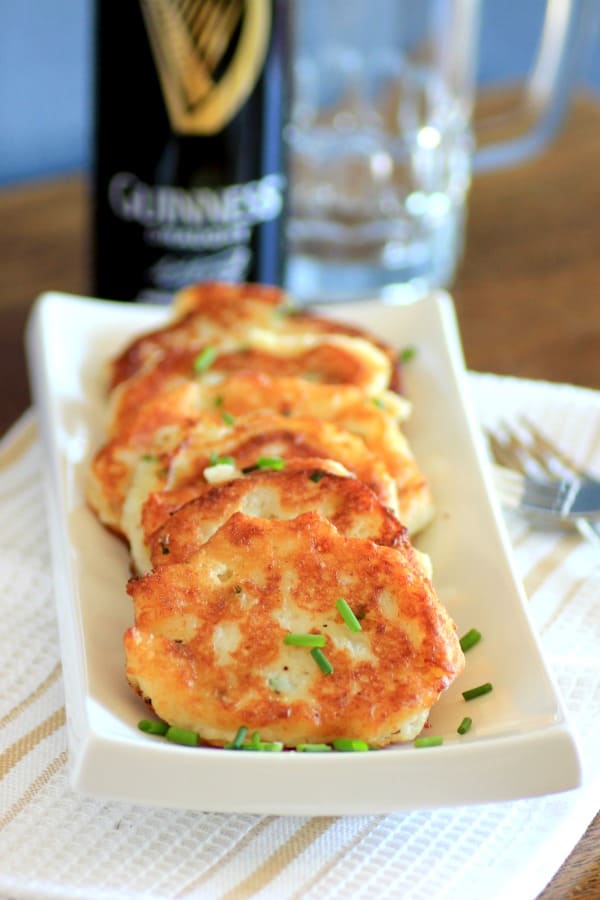 Helpful Items for This Recipe
This post contains affiliate links. 
I made these and Amber, our daughter, thought she died and gone to Irish heaven!! She was stunned that I had never made them for her before!!
I had to cut her off at 5 pancakes or I would not have had one. She devoured them. Ken was very thrilled to have some when he came home too and we enjoyed them with a nice big salad.
Another vegetarian meal here but these of course would make a great side for sausages or corned beef for your St. Paddy's Day celebrations.
Crack open a Guinness and your are celebrating the day. They are crispy good on the outside and creamy and soft on the inside. A perfect potato pancake and just like how I remembered them.
Check out our new video here on how easy they are to make!

Happy St. Patrick's Day!! Enjoy!!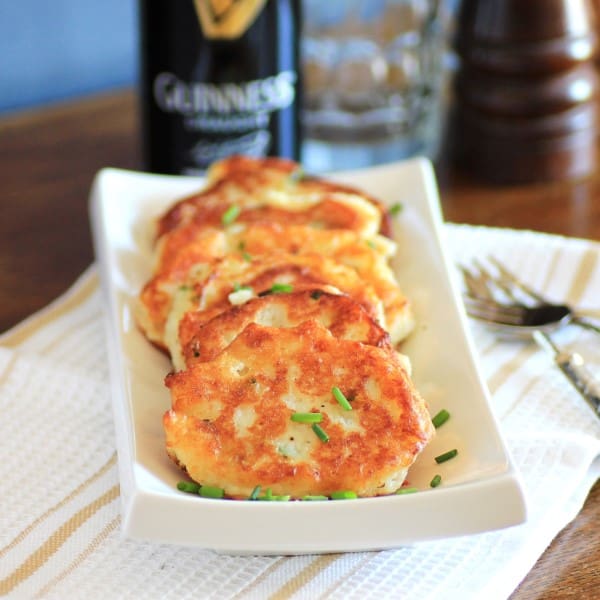 Potato Pancakes Recipe
Potato Pancakes for St. Patrick's Day
The perfect potato pancake
Ingredients
2 cups mashed potatoes
1 egg
¼ cup flour
Salt, pepper and powdered garlic to taste
Chives, optional
Canola oil for frying
Instructions
In a medium bowl mix together the mashed potatoes, egg, flour, salt, pepper, garlic and chives if using.
Preheat a large skillet with 2-3 Tbsp. of canola or enough to give a even layer in the pan.
Form the potato mixture into patties and fry them for a couple of minutes until they are golden brown. Turn over and fry them on the other side. Serve hot with a sprinkling of chives.
Recipe adapted from Food.com by Thomas Danier