Well, here is the most delicious of Caesars!!! The Earls Caesar. I love how it was presented with a yummy spicy pickle. We had pickled some beans so I decided to add those with the Caesar when I made it here at the house. It is a perfect blend of spices and flavors to accompany that already wonderful Clamato. You can now make this at home or better yet come to Earls, sit back, relax and enjoy a Caesar.
Cheers all!!!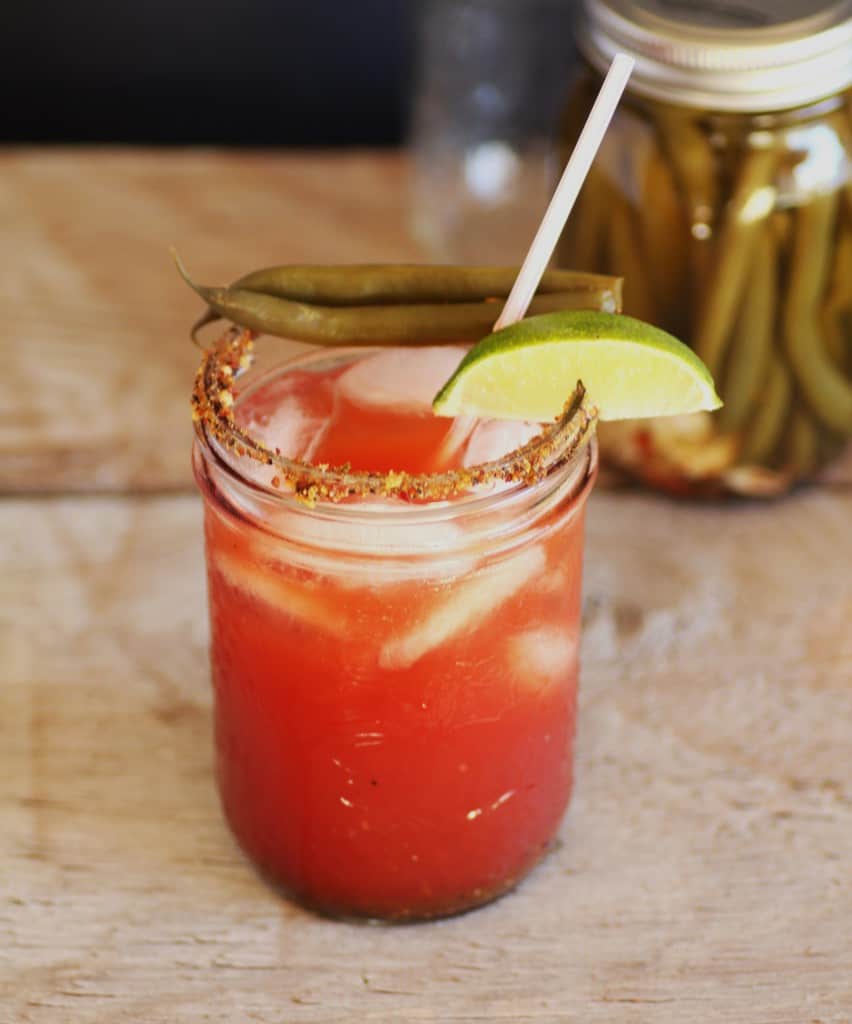 A perfect Caesar!!
Ingredients
1 oz. Smirnoff vodka
1 oz. Earls Caesar spice mix
Mott's Clamato
Caesar rim trim
Spicy beans or pickles for garnish
Lime wedge
Instructions
Rim a Mason Jar with Caesar Rim trim. Fill the glass with ice. Add 1 fl oz Smirnoff Vodka and 1 fl oz Caesar Spice Mix. Top off the glass with Clamato, stir and serve with spicy green beans and a lime wedge.
Earls special spice mix includes Montreal steak seasoning spices, horseradish, onion powder, HP, Worcestershire, housemade pickle brine (Earls makes their own pickles to use as garnish, as well as Landjager beef jerky instead of celery sticks), soy sauce, green tabasco, red tabasco. The salt rim includes roasted garlic pepper, celery salt & black pepper
SUBSCRIBE TODAY and never miss a recipe!