HAPPY VALENTINE'S DAY!! I have a quick last minute recipe for you to make your loved ones today. Chocolate Stuffed Wontons, will have your family ooohing and aaahing at this super simple yet scrumptious treat!!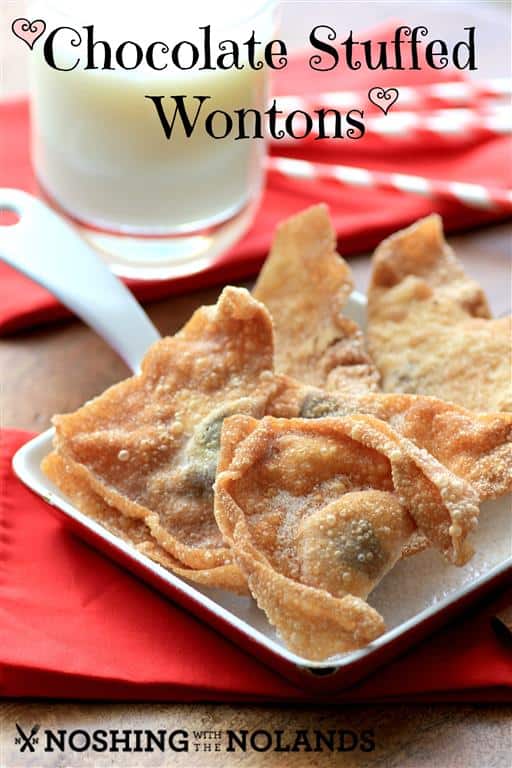 These were rapidly devoured in our household. Crisp and sweet with a simple burst of chocolate in the center. These are perfect for Valentine's Day or make a nice light dessert at anytime.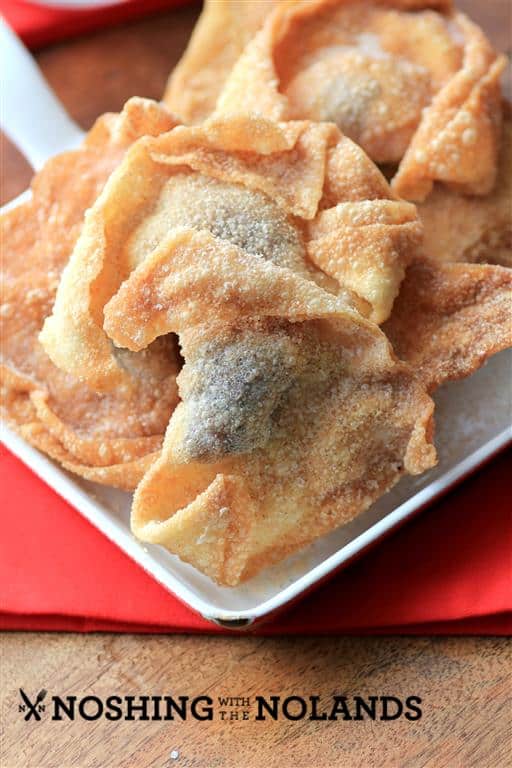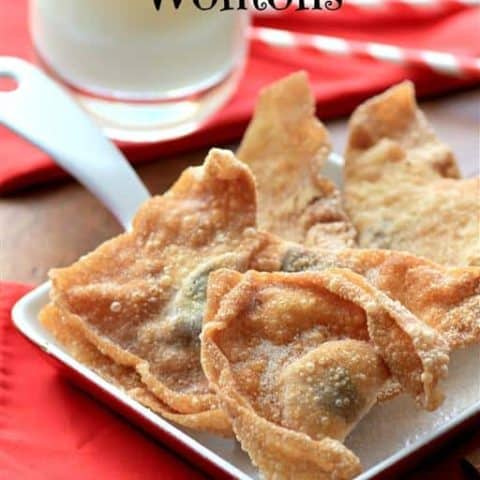 Chocolate Stuffed Wontons
A crispy easy Valentine's Day treat!! These little Chocolate Stuffed Wontons are quick to fry up and are decadent when still warm and melty. Nothing says I love you more!!
Ingredients
1 package of wonton wrappers
Semi-sweet chocolate chips
Canola oil for frying
2 Tbsp. sugar
1 Tsp. cinnamon
Instructions
Mix sugar and cinnamon together in a small bowl and set aside.
Place 2-4 chocolate chips into the center of a wonton wrapper. Keep the other wrappers from drying out by covering with a slightly damp cloth. Draw a square with water around the chocolate chips and fold over to form a pocket. Seal well with your fingers.
Heat oil in a large wok and drop wontons, 2-3 at a time to fry. When golden brown on one side flip over to brown on the other. This will only take 1-2 min. Remove the wontons to a paper lined plate and sprinkle immediately with the cinnamon sugar. Remove to another plate to serve.