Herb Crusted BBQ Leg of Lamb
I am working with Ontario Lamb today to bring you this amazing Herb Crusted BBQ Leg of Lamb. I love lamb and always have, just like my daughter. My husband though has grown to love it with amazing dishes like this one. This recipe will have everyone loving lamb as it is not gamey at all compared to mutton, nice and mild and full of wonderful flavor from the marinade.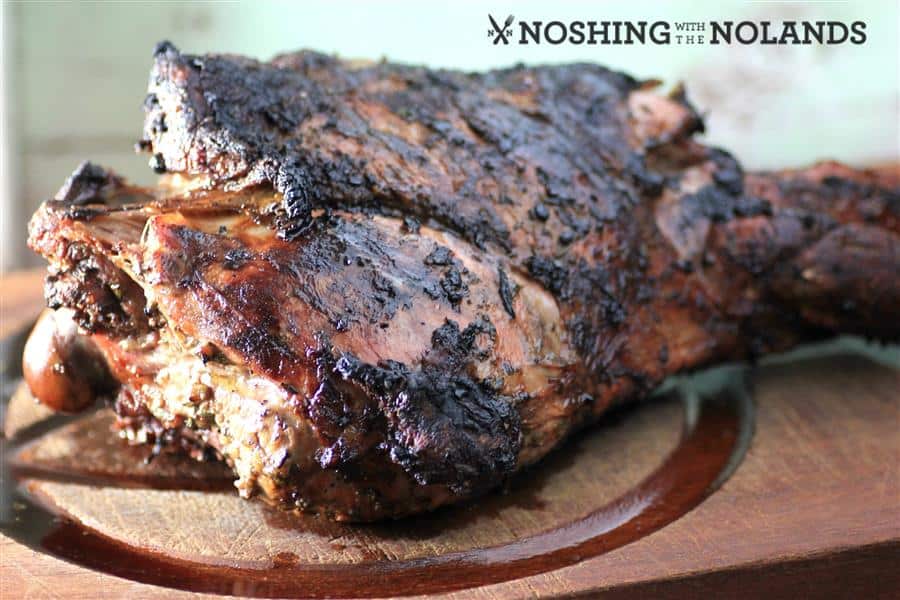 Lamb is great source of protein, minerals and essential vitamins. Serving this up to your family you know they will be getting all this wonderful nutrition in a gorgeous meal fit for the finest of Sunday suppers. Both the marinade and herb crust have easily accessible ingredients, most you may have on hand.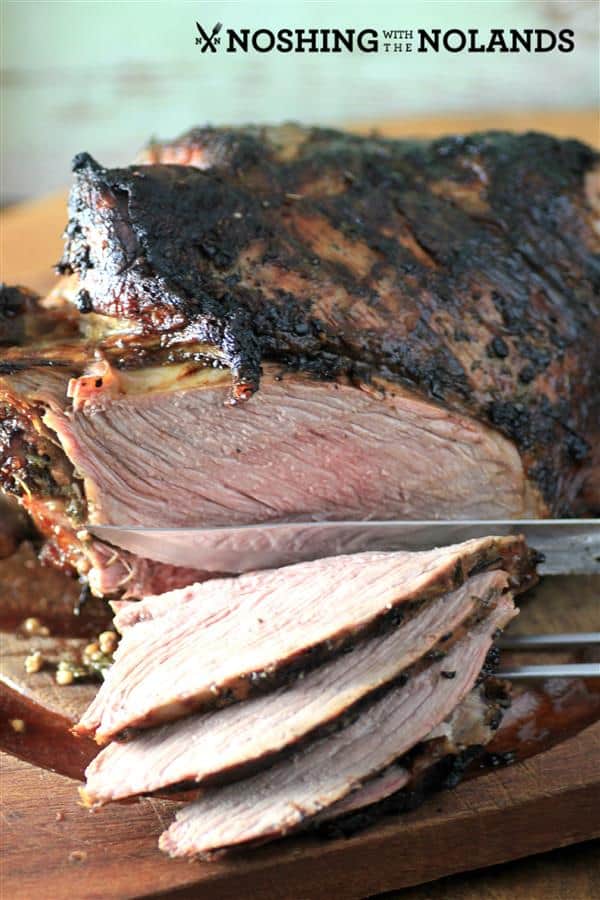 For a big leg of lamb like this you get well done to medium as you slice into the leg. With the delicious herb crust on the outside, everyone gets a little of that. Served up with any sides you like this lamb is an exquisite meal to be enjoyed by family and friends.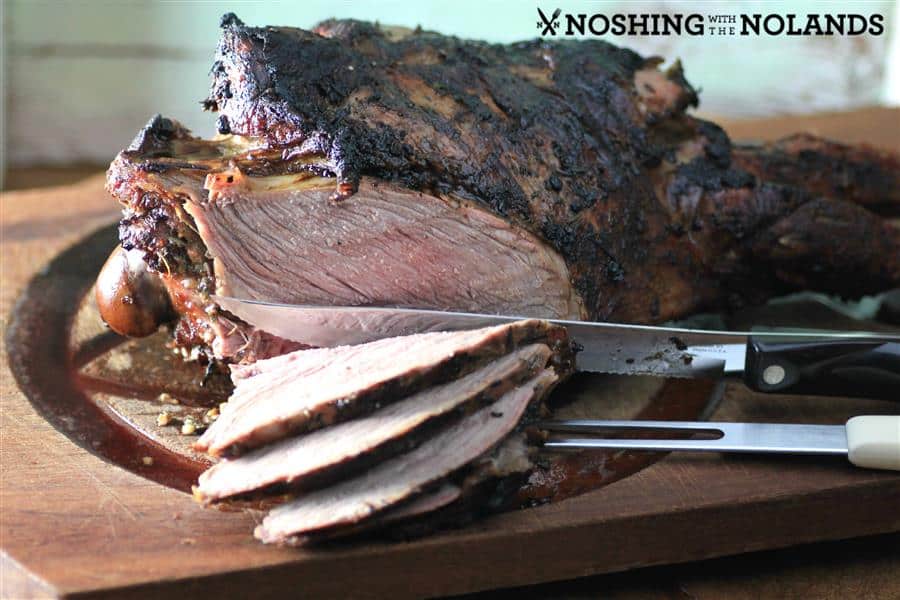 Ontario Lamb is produced locally, from almost 4,000 committed farmers to give you a fresh and quality product, something you will be proud to serve.
Thermapen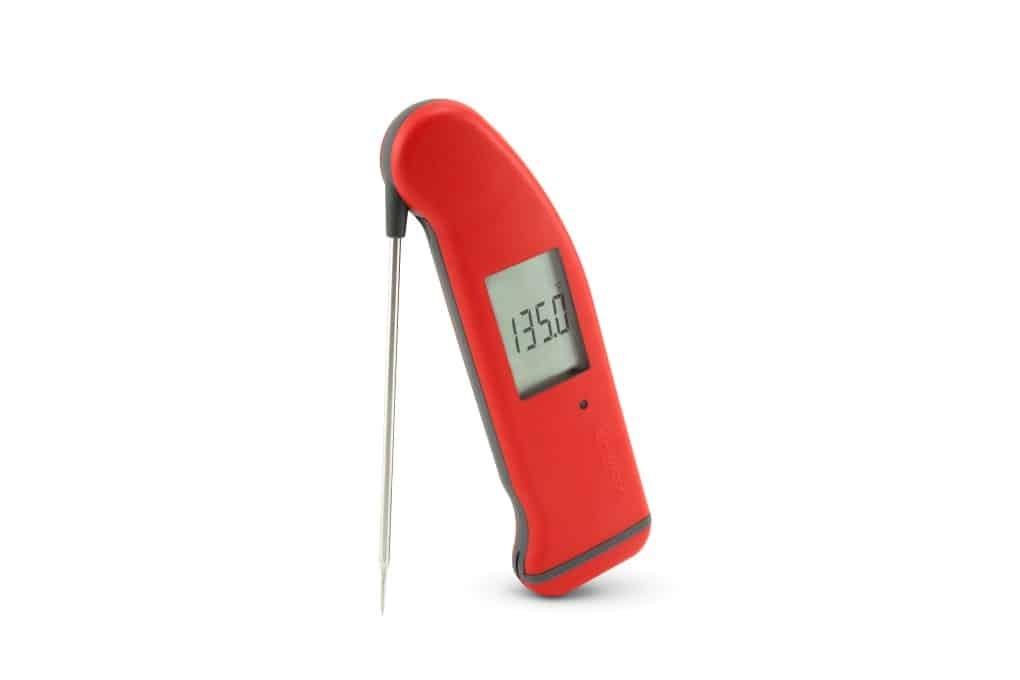 How do you check to see if it is done perfectly? I use my easy read Thermapen, it gives you a very accurate instant temperature. Cook to 140F and then let rest for 15 min.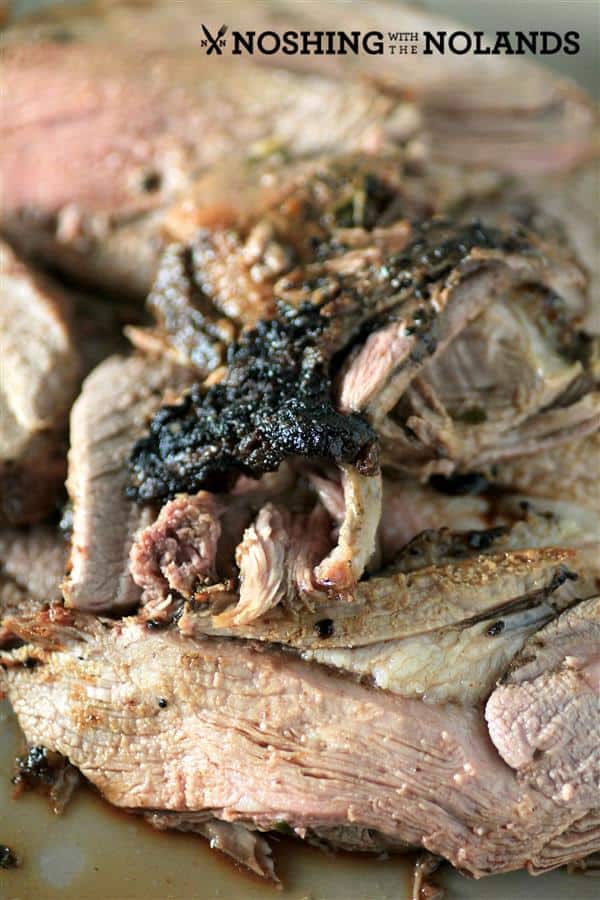 Look at how juicy, tender and delicious this looks. The lamb is first grilled directly to get that awesome charred crust, then slowly roasted on indirect heating until cooked to desired doneness.

Yield: 8-10 servings
Herb Crusted BBQ Leg of Lamb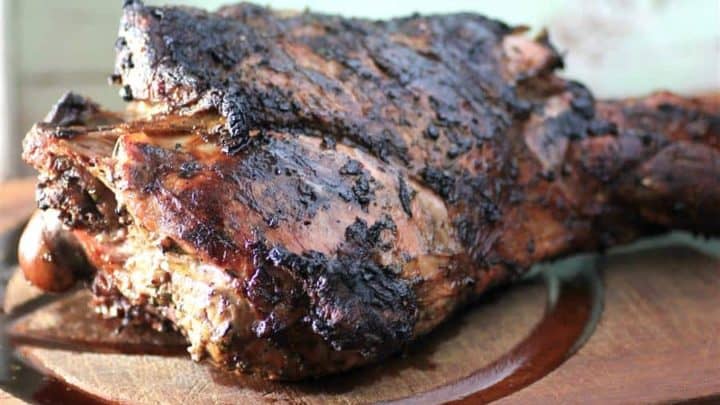 A marinated, slow grilled, herb encrusted BBQ leg of lamb.
Total Time
2 hours
30 minutes
Ingredients
Marinade
1/3 cup olive oil
2/3 cup white wine
6 garlic cloves, minced
2 Tbsp. each oregano, rosemary and thyme
Salt to taste
Juice of one lemon
2 Tbsp. whole peppercorns
Lamb
1 4-5 lb. leg of lamb
2 Tbsp. each oregano, rosemary, thyme and parsley
2 Tbsp. Kosher salt
2 Tbsp. minced garlic
3 Tbsp. olive oil
1 Tbsp. dijon mustard
Instructions
Mix the marinade ingredients in a 9x13" pan. Lay the leg of lamb in and turn to coat on all sides. Cover, refrigerate and marinate for 12-24 hours, turning in the marinade a few times.
Mix the remaining ingredients together when ready to cook to create a paste. Lightly dry off the leg of lamb and rub with the paste.
Preheat grill and BBQ on direct heat until charred on all side. Cook on indirect heat for 1 1/4 to 1 3/4 hour or until the lamb registers at 140F. Let rest for 15 min. before slicing.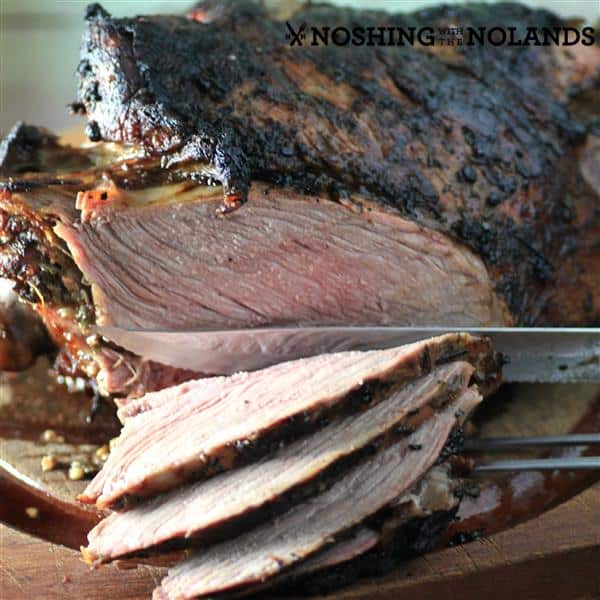 Disclaimer: I have been compensated monetarily for this post sponsored by the Ontario Sheep Marketing Agency. All opinions though are my own.